How to Plan a Family Trip to Germany in 2024
This post may contain affiliate links. Read my disclaimer policy.
Thinking about taking the family to Germany? This is the guide for you.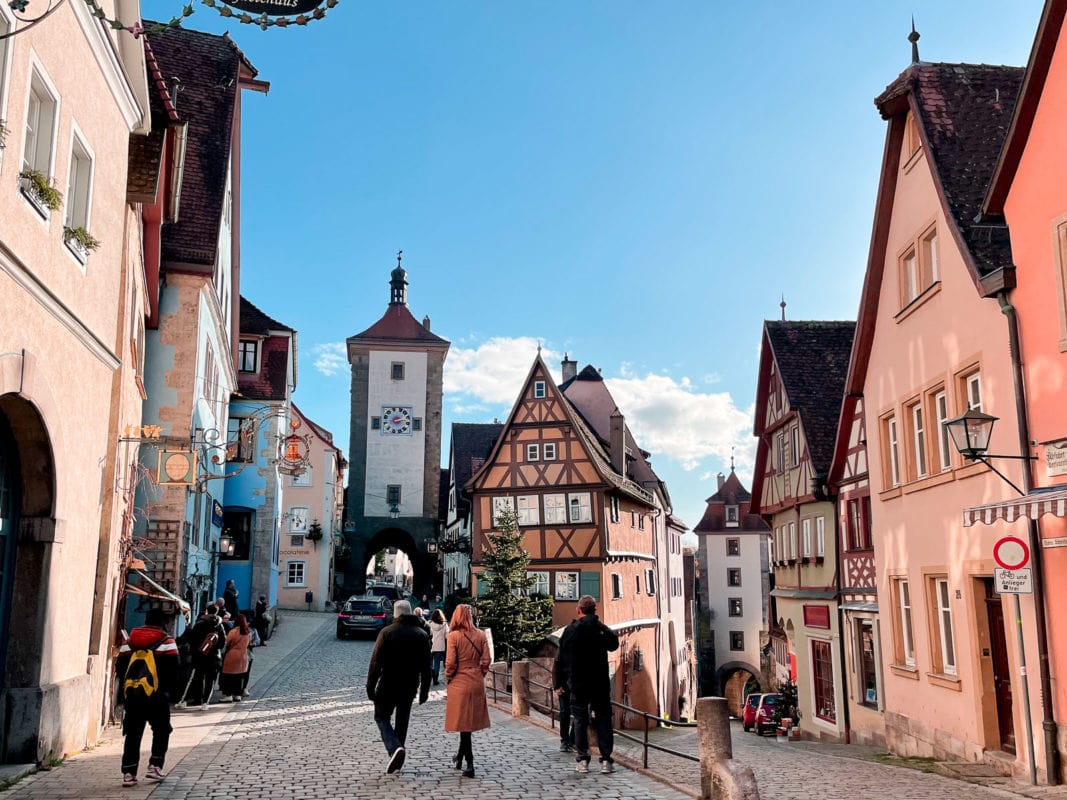 Family vacations are great experiences! Nothing bonds a group of people like exploring a new country or learning about a different culture together – especially if you choose an outstanding destination like Germany where there's something for everyone!
But whether you're traveling with young children or teenagers or planning a bigger trip with the whole family including siblings and parents, these vacations can definitely be challenging to organize!
You have to take into account the different ages of everyone involved because family members' varying ages (and physical abilities) will affect what kind of activities and places each person will be interested in.
If all of this sounds a bit too familiar, then you're in the right place! This guide will help you plan the best family vacation to Germany.
Keep reading for tips on how to arrange everything from transportation around different cities, booking family-friendly accommodations, and creating a well-planned itinerary that will cater to everyone's preferences.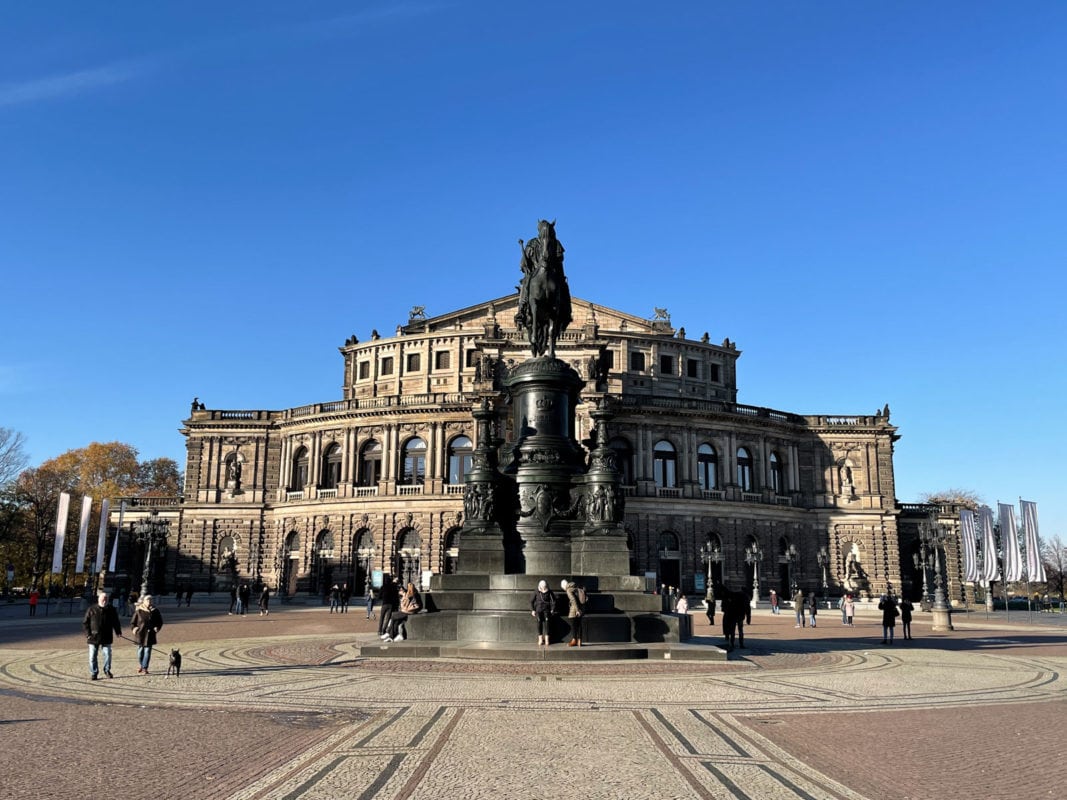 Why Visit Germany as a Family
Germany is really the perfect place to visit as a family. This vast country has something to offer for all kinds of travelers: big urban cities, natural landscapes, historic routes, fairy tale castles, world-class museums, fun amusement parks, and interesting cultural events year-round.
As a family, you might find that one region offers more activities that are better suited for younger children, teens or college-aged kids, or your family's particular interests.
Or you might decide to do a big tour so you can get a taste of different parts of Germany. The good thing is that with some planning you can easily visit different regions in Germany and see a lot of the country in just a couple of weeks.
One of the great things about Germany is that it's quite easy to get around the whole country as a visitor. You can travel nearly everywhere by train or you can rent a car and drive part of or your entire route.
The public transportation network, especially in bigger cities, is efficient and well-connected. Even if you opt to go for a rental car, you'll always have the option of parking it at the hotel and using public transport for the times it's more convenient than driving (which it almost always is in larger cities).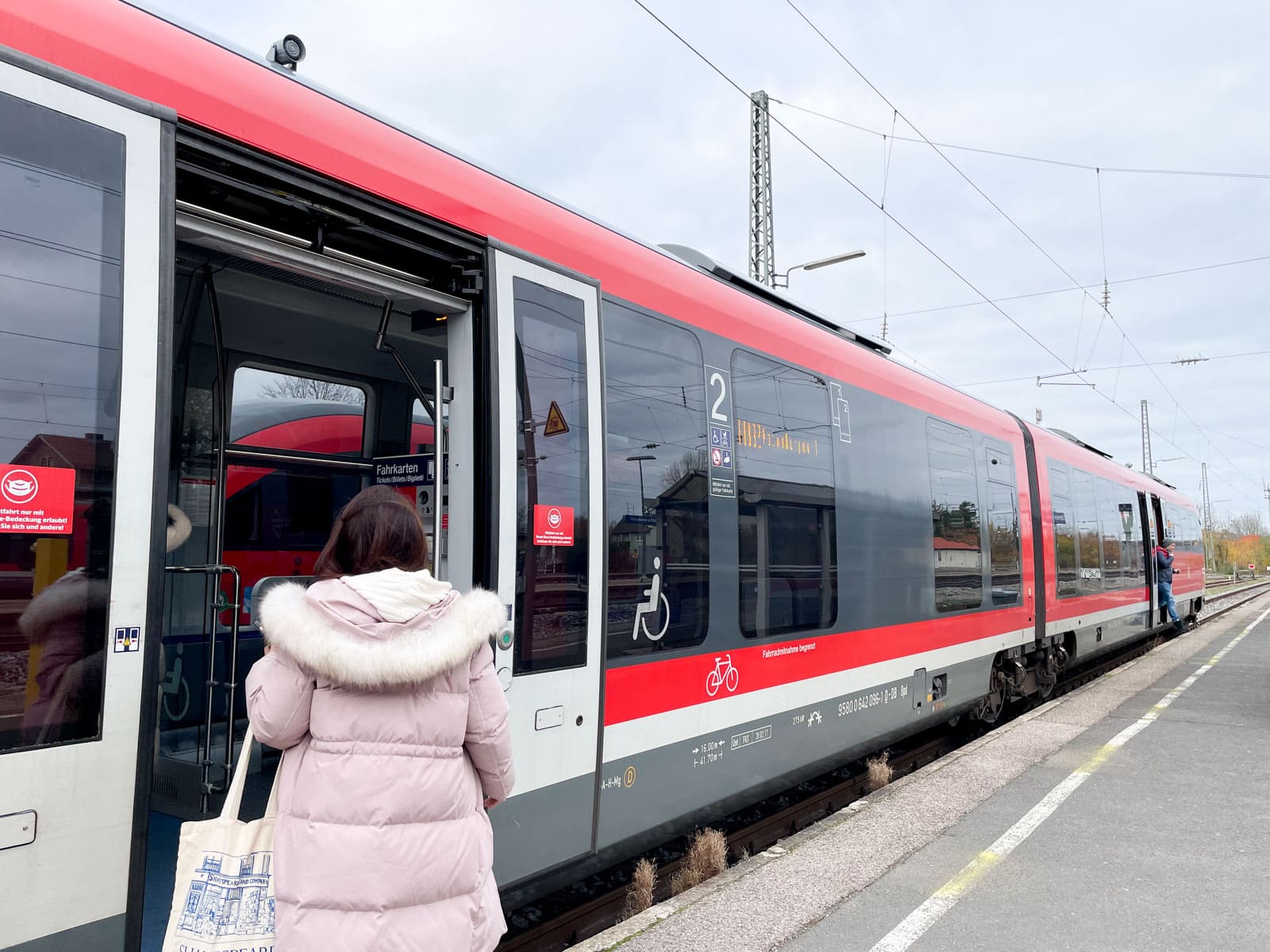 Public transport also allows for flexibility when everyone wants to do their own thing for a while and explore the city on their own.
Speaking of exploring on your own, traveling to Germany is a great way to teach kids and teens how to travel internationally!
I moved to Germany when I was 16 and lived with a German family in a Hamburg suburb for a year. My high school was in the center of the city and so I took the S-bahn to school everyday, explored the city with friends (even at night), rode my bike everywhere, and took the train all over Germany – often by myself.
That experience made me independent and a confident traveler, even before I could speak German. It's pretty natural in Germany for kids and teens to go places by themselves or with siblings or friends, even in big cities.
If you're not comfortable letting your kids explore completely on your own, keep in touch via cell phone. If your phone service doesn't work in Germany, get a couple pre-paid SIM cards when you arrive. Read our Germany SIM card guide here so you can decide ahead of time which one to get.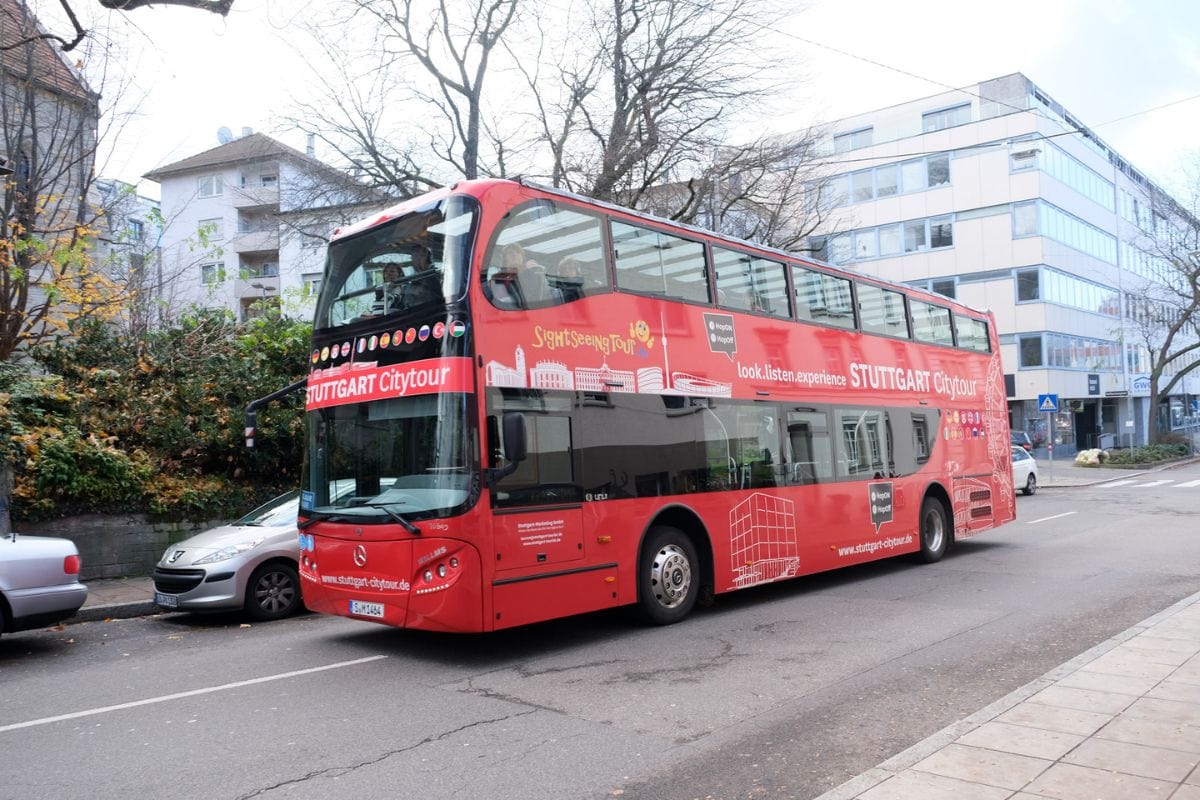 A Few Family Trip Tips
Hop On Hop Off bus tours are perfect for families. All you need to do is get everyone on the bus and then ride the entire tour at once for an easy and efficient introduction to the city you're visiting. Most HOHO bus tours have narration, often in multiple languages. Some cities HOHO tours are better than others, so check out our guide to the best HOHO bus tours here.
If you have teens or college students traveling with you, let them be the leader for a day (or more)! Work with them before you leave to plan a day of your trip and then let them take the lead that day once you're in Germany. It's the perfect opportunity to help them develop travel skills while giving you a bit of a break.
Learn a few words of German together as a family before you leave. While you can get by in Germany pretty easily as a speaker of English using a German language translator app, being able to say a few words in German when you enter a store, restaurant, hotel or museum goes a long way. Learning some German basics together as a family will get everyone excited for your upcoming trip!
With my experience living in Germany and traveling all over the country for over 30 years, I've helped many others, including families, plan the vacation of their dreams. If you'd like to get tried-and-tested tips for traveling with family members plus personalized recommendations based on your preferences, check out our travel planning consultations!
Best Time to Go to Germany
Germany is a great place to visit year-round. Each season has something unique to offer and can bring a different experience to your family trip! With that being said, you still want to take into account some things like peak season and the weather depending on the activities your family wants to do.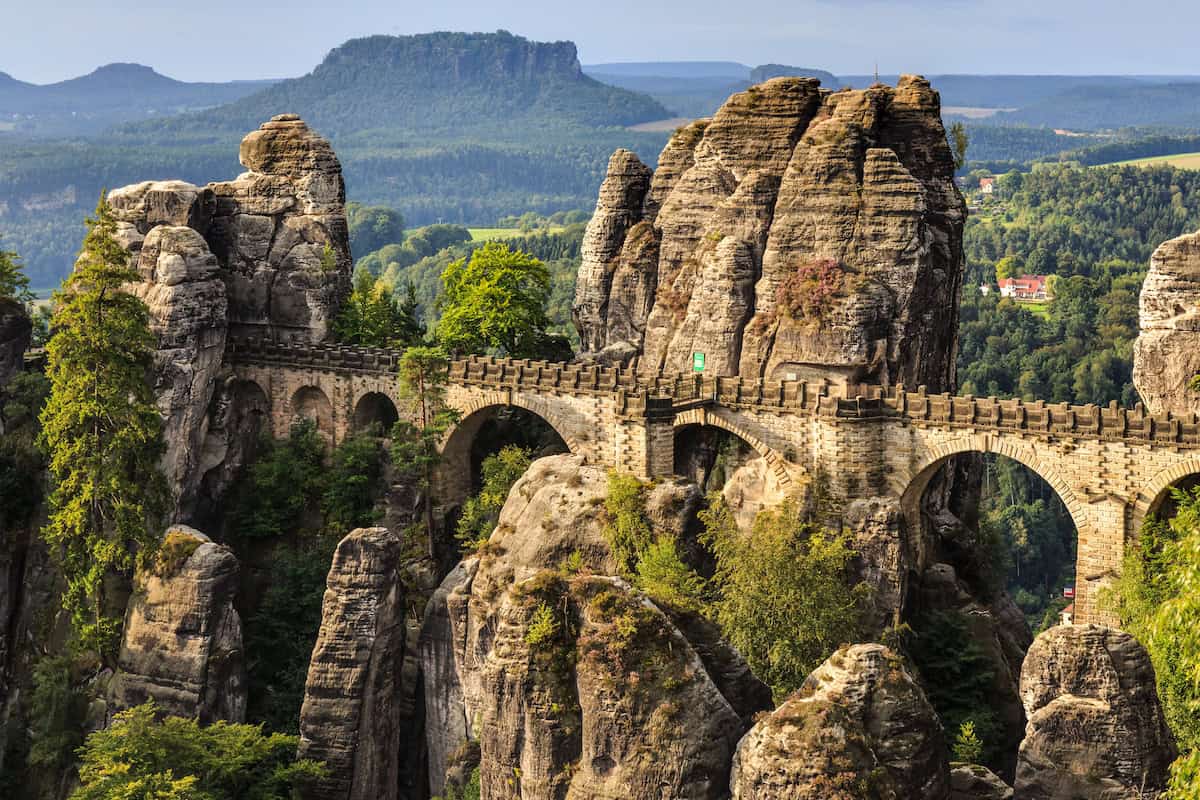 The peak tourist season is usually considered to run from June to August or early September. At that time summer is in full swing and you're more likely to have consistently good weather during your stay.
This is the best time to visit if your family wants to do outdoor activities like hiking, swimming, cycling, climbing, trekking, and more. It's also great for relaxing at a beer garden, going for picnics at the park, and outdoor concerts and festivals. But be prepared to face crowds, long lines (especially if you don't book online ahead of time), and higher prices for flights and accommodations, as tourists from all over the world flock to Germany.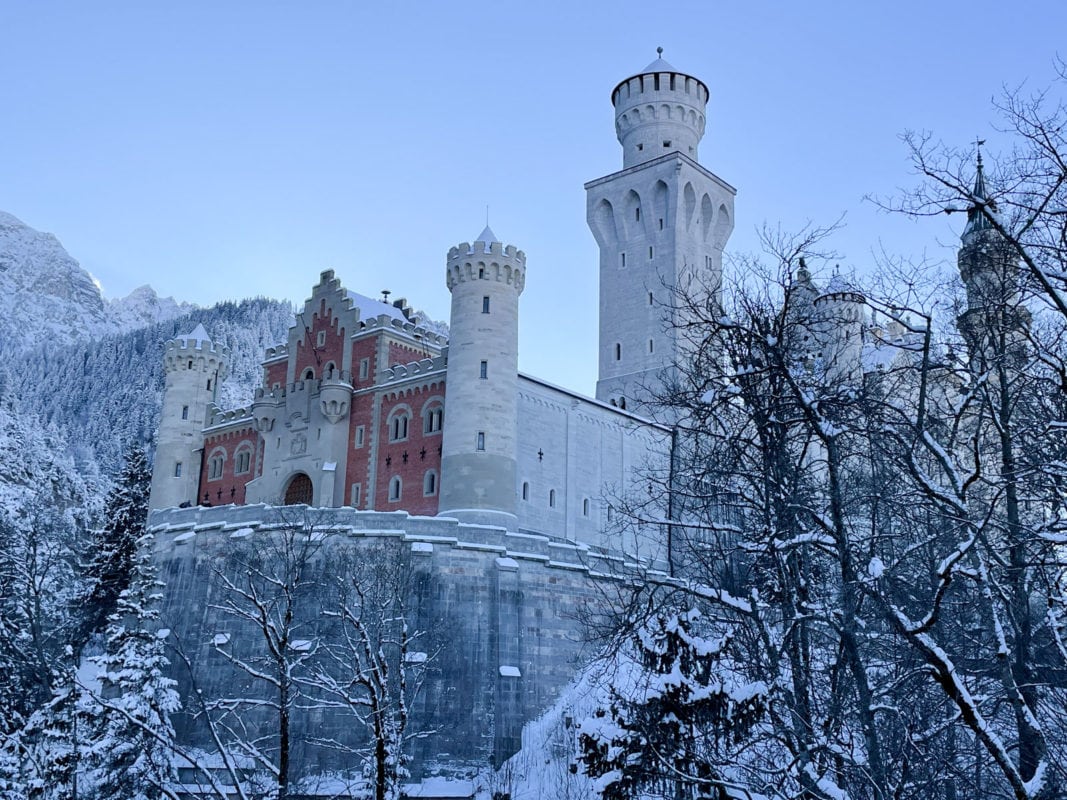 On the other hand, winter (December to February) is considered to be mostly off season. The exception is of course December when the holiday season kicks into gear and Christmas markets pop up all over the country.
These outdoor markets are some of the best places to visit as a family since there's something for everyone – fun carnival rides, handcrafted decorations and toys, festive light shows with choirs, outdoor ice skating, traditional sweet Christmas treats, and warm mugs of Glühwein (or non-alcoholic Glühpunsch)!
These days there are also more and more kid-focused Christmas markets. Plus, there are several fun Christmas traditions kids enjoy and your family could have fun experiencing them.
The downside to visiting during winter, especially after the December holidays when the seasonal light displays come down, is the often gloomy weather, short and dark days, subzero temperatures, and sometimes heavy snowfall (mostly in the mountains). But if your family is into winter sports like skiing and sledding, then winter might be a good time to visit.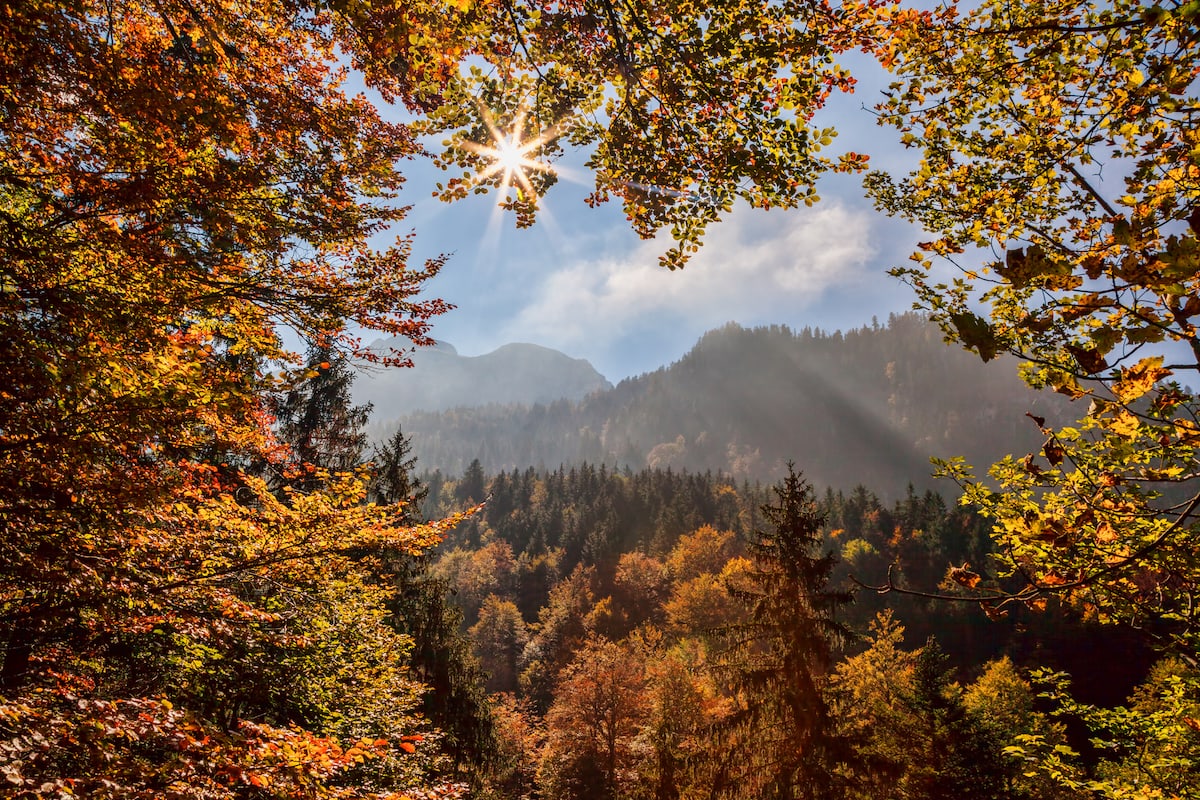 Another great time to visit Germany is during shoulder seasons. One of them is autumn (late September to November). The weather is still generally pleasant though it gets colder nearing November. By this time, summer tourists are beginning to leave and things are generally calmer and less crowded.
But keep in mind that Oktoberfest marks another busy period in Munich and southern Germany when another wave of tourists arrive and accommodations near the festival book pretty quickly and at higher prices.
Aside from Oktoberfest and the nice fall weather, another reason to visit would be Halloween. Each year the celebrations get bigger around Germany and it could be a fun experience for kids.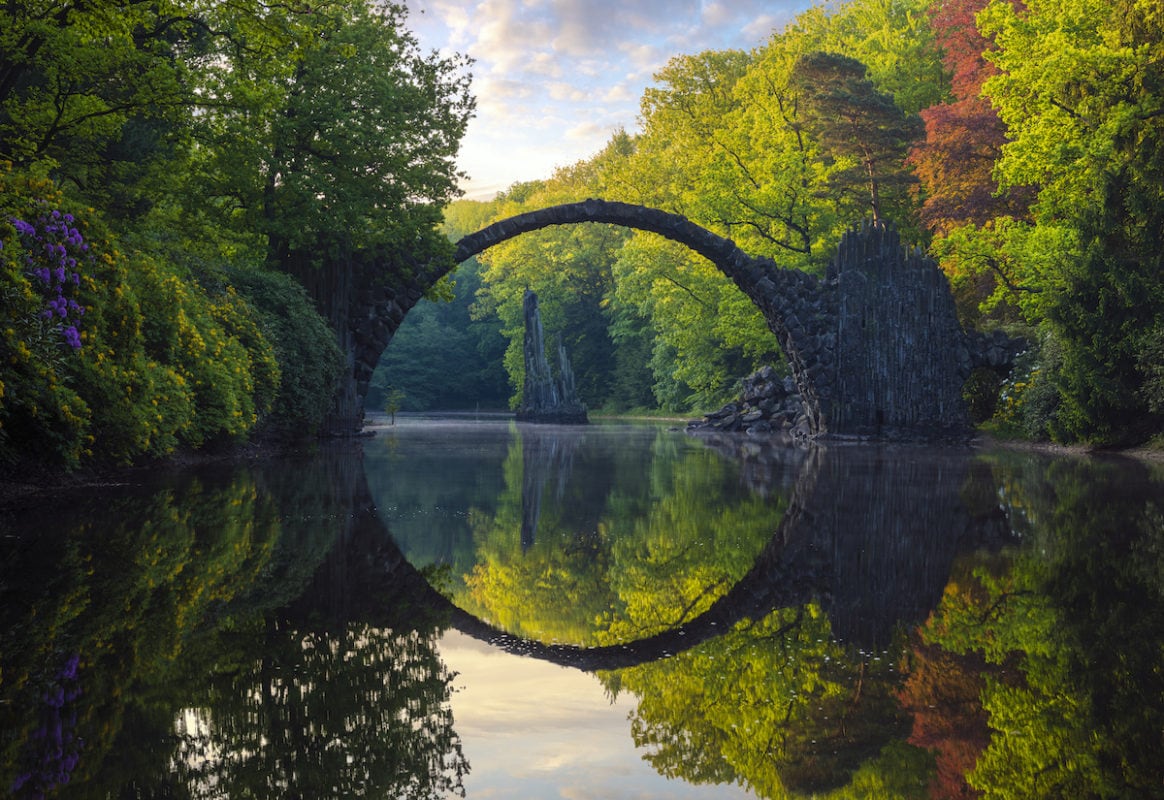 The other shoulder season takes place in spring from March to May. The weather tends to be more unpredictable with rain showers, hail, sunny days, and even snow happening all within a short span. But as it gets warmer during May, spring festivals are celebrated all over the country. If you pack layers and an umbrella or rain jacket, spring can be a wonderful time to visit Germany.
Some of the most popular Frühlingsfeste (spring festivals) are the ones in Munich, Cologne, and Stuttgart happening in April and May. These have everything from beer tents, food stalls, and carnival rides making it a fun place for all ages. These festivals are a super fun way to welcome the changing seasons and warmer weather!
Getting Around Germany
As I mentioned, one of the best things about Germany is all the options you have for getting around the country, even for those traveling in big groups.
For the most flexible and comfortable option, we suggest rental cars. This is a good idea if you're traveling with younger children since navigating public transportation and trains with luggage and little ones might be stressful.
Rental cars are also great if your family plans to stick to smaller towns and villages or go on several day trips. Some families opt to rent a larger apartment or hotel on the outskirts of town where it's easy to park a rental car. With this option you get space, comfort, and affordability, and you can use both the car and public transport.
If you just want to visit a couple of larger cities – say Berlin and Munich – I'd forgo the rental car and simply take a train from one city to the next (and fly into one city and out of the other). You could also book guided tours for any day trips you want to take so you don't have to plan and figure everything out yourself.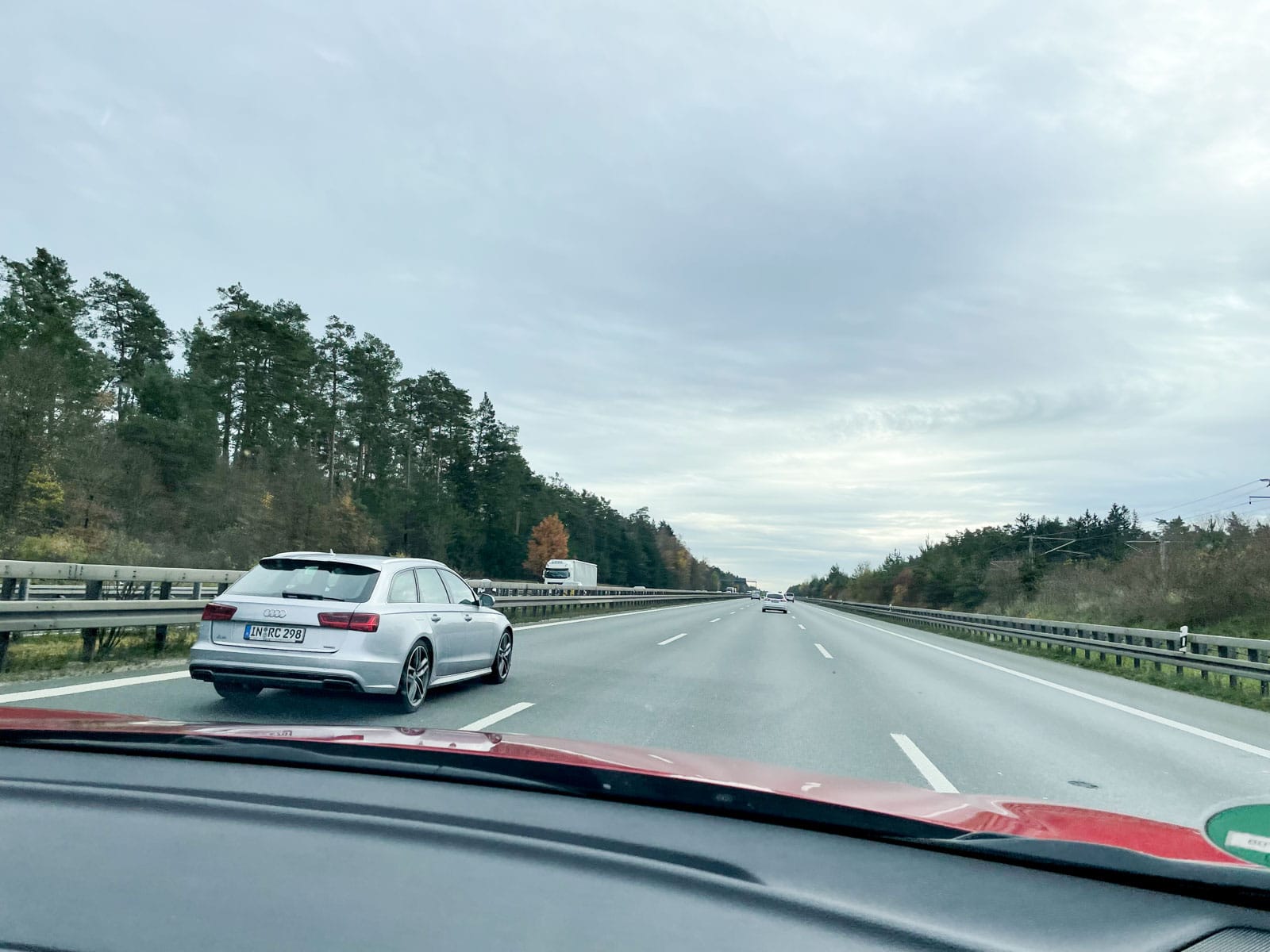 If you're traveling with teenagers or older children, especially if they can carry their own luggage, trains, buses, and other modes of public transport might be a better way of getting around. This way, everyone gets to relax when traveling from place to place. This option also gives everyone the independence to choose when and where to go sightseeing in each location, and especially in major cities with extensive public transport networks.
For regional travel, we recommend looking into buying group regional train tickets. There are different options available per region. It's a great way to save money since a group train ticket gives the group unlimited trips on regional trains within each German Bundesland (state). You can buy these tickets via the Deutsche Bahn app, on the Deutsche Bahn website (and then send the ticket to your app) or at the train station. No reservations are required or available for regional trains.
Guided tours are another popular alternative, especially for day trips. If you don't want to rent a car for the entirety of your trip or figure out the details of train travel for each day trip, look for a guided private tour that already includes transportation. Many of them are done with small groups so if your family is large enough, then you'll have the guided tour all to yourself!
Within cities, Hop On Hop Off bus tours are the best way to get to know a place for the first time. These tours bring you to the top landmarks and historical sites while taking out the stress of navigating public transport. In general, guided tours are amazing group activities. If you're interested in finding more tours like a walking tour or a bike tour, Get Your Guide has you covered with tons of options.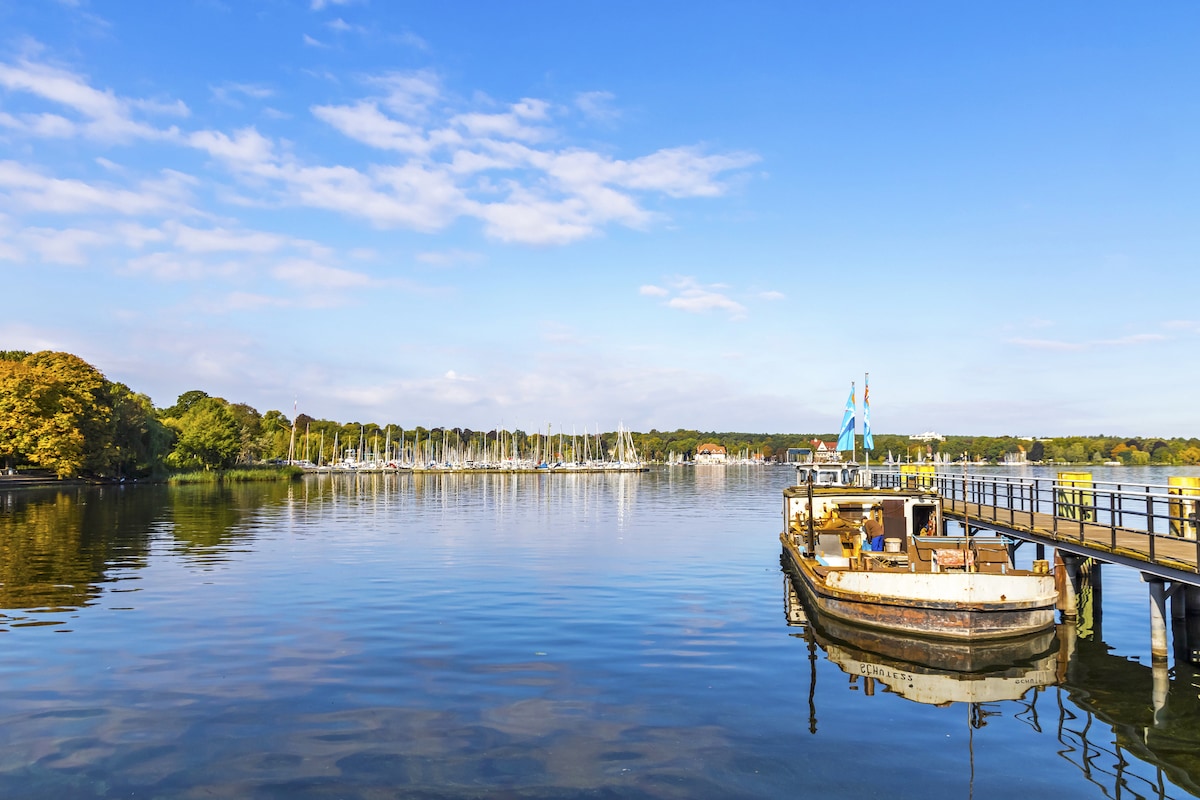 Finding Family Accommodations in Germany
One of the most important aspects of planning a family trip is finding the right accommodation. Luckily, finding family-friendly accommodation in Germany should not be that much of a problem.
You'll find all different types of accommodations from American-style international hotel chains, budget hostels, boutique aparthotels, family-run bed and breakfasts, and vacation rentals (apartments or even houses) in most German cities.
If you're particular about staying in family rooms or hotels with family services like babysitting, then the best option would be large international chains. If your priorities are space, comfort, and flexibility, then we suggest apartment-style hotels or vacation rentals. If you prefer smaller family run boutique hotels, you might find larger family rooms. Or you can book 2 rooms near each other.
Tip: if you're traveling during the summer and having air conditioning is important to you, check that the hotel has A/C in each room. Also read reviews to see if there are positive or negative comments about it. A/C isn't as common in Germany as it is in the US!
For more recommendations, check out our accommodation guides for various cities:
If your family is adventurous and looking for a unique experience, check out our guide to the best castle hotels in Germany!
Where to Go in Germany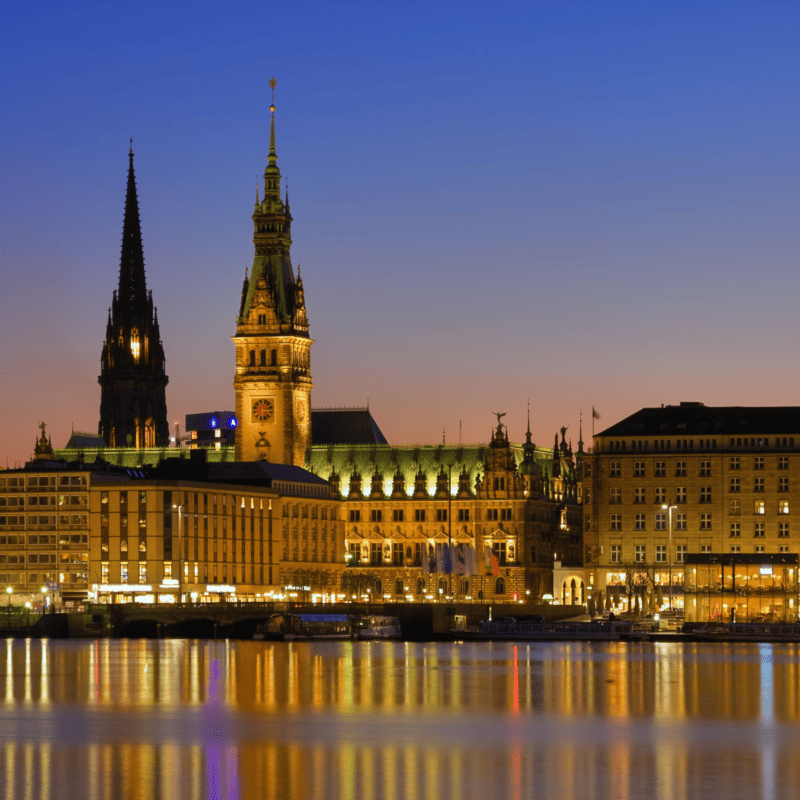 Where to Go and What to See in Northern Germany
The most popular destination in Northern Germany is Hamburg. Not only is it the second largest city in Germany but it's also one of the most unique ones. For example, did you know that Hamburg has more canals than Amsterdam and Venice combined? This port city by the Elbe river is worth visiting to see a different side of Germany compared to Bavaria in the south.
Hamburg also has a good-sized airport so you could also start or end your trip there. And it's only a couple hours away from Berlin, so that could be the perfect next stop on your trip.
Some exciting activities to do as a family include going on a harbor cruise of the Hamburg's top districts and landmarks, canoeing in the canals, strolling through the zoo or urban garden Planten un Blomen, and trying fresh food at Fischmarkt. For more ideas, check out our Hamburg sightseeing guide.
Other must-visit cities in the region are the smaller cities of Bremen, Lübeck, Stade, and Lüneburg. You can easily visit these cities on a day trip from Hamburg. If you're itching to see a castle, add Schwerin Castle — known as the "Neuschwanstein of Northern Germany" — to your itinerary. Read more in our guide on the best day trips from Hamburg here.
Northern Germany is also known for its rich natural landscapes like the Hamburg Wadden Sea National Park, which is made up of mudflats, sandbars, and dunes. The island of Sylt, with its sandy beaches and lighthouses, make for a beautiful family beach vacation. If you want to travel out of Germany, both of these places are also near the Netherlands and Denmark.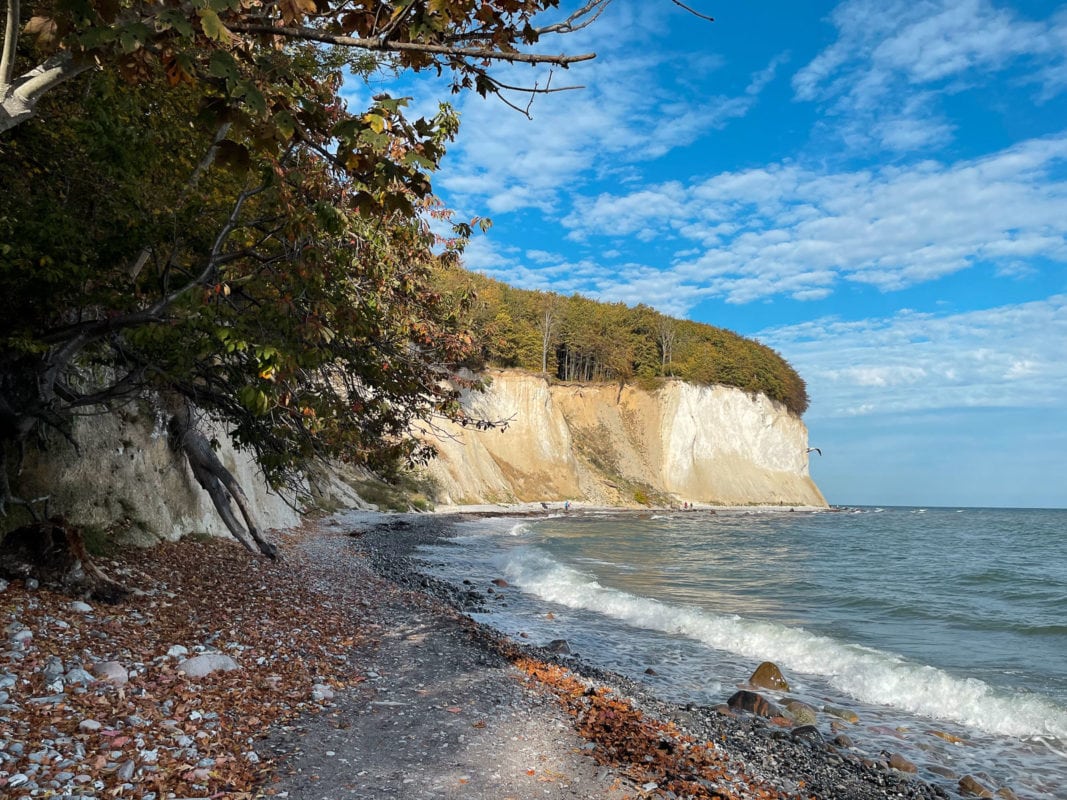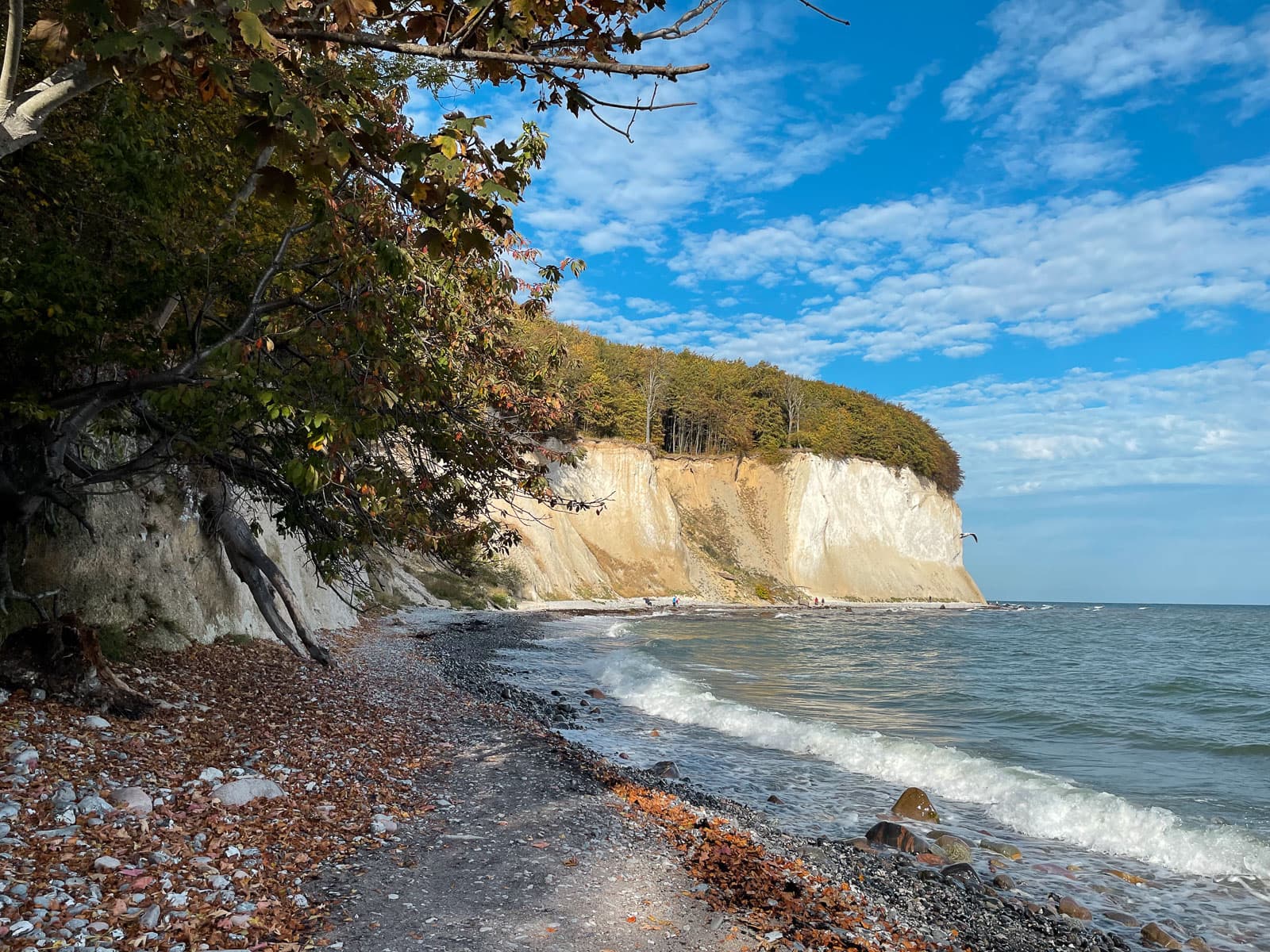 Where to Go and What to See in Eastern Germany
The highlight of Eastern Germany is Berlin. Many of the country's top historic sites are found in the city center: Brandenburg Gate, Berlin Wall, Museum Island, Unter den Linden, the Reichstag, and the Holocaust Memorial, to name a few.
Berlin is also a great city for older kids since you can plan educational visits to interactive museums like the DDR Museum or Mauermuseum Haus am Checkpoint Charlie. Another fun sight for families is Museumdorf Düppel – an open air museum showing how life was lived in the area during medieval times. It's so much fun to visit!
Wondering how to fit everything Berlin has to offer in your itinerary? Read our guide on creating the best 2-day Berlin itinerary.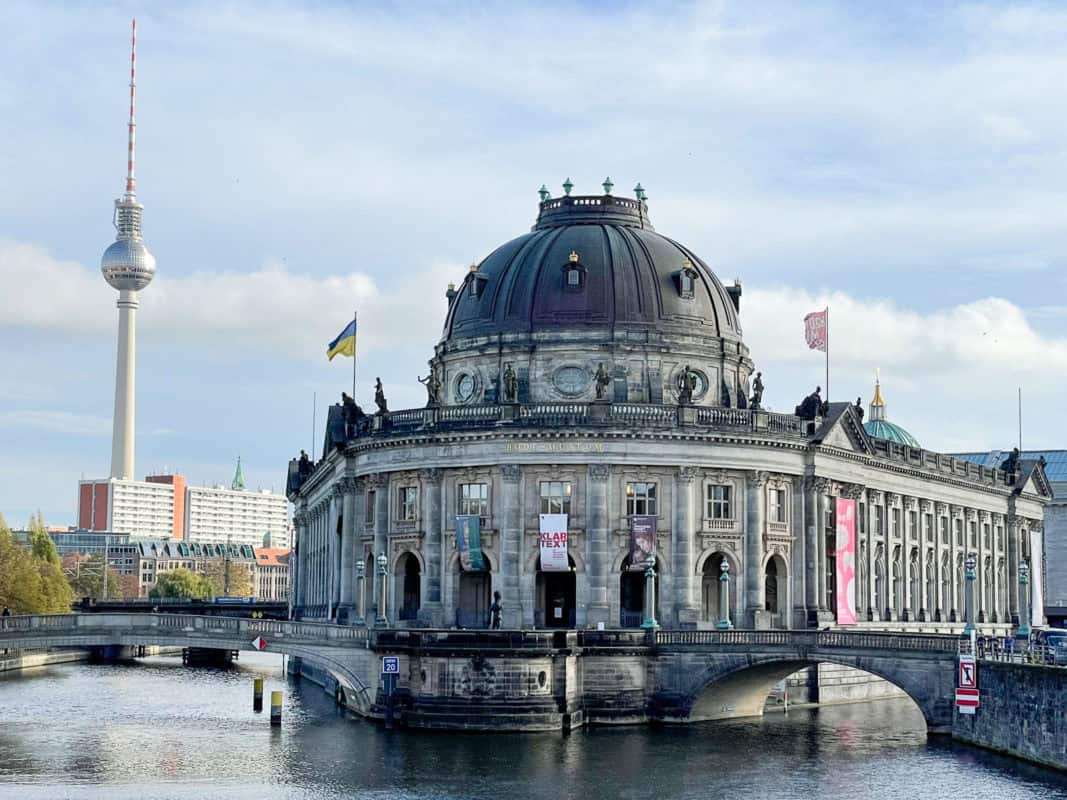 Beyond the German capital, Eastern Germany has a lot to offer. There's of course the smaller but more well known cities like Dresden, Leipzig, and Magdeburg that are worth discovering. In these towns you can still see remnants of life behind the Iron Curtain in buildings, murals, and museums.
There are also charming medieval towns like Quedlinburg and Görlitz. You'll also find some castles and palaces in the region like Sanssouci Palace in Potsdam, Schwerin Castle, Wernigerode Castle, and Quedlinburg Castle.
For nature lovers, Saxon Switzerland National Park near Dresden and the Harz Mountains near Magdeburg are must-visits for rock climbing, hiking, and trekking. A popular tourist attraction is the Bastei Bridge, an impressive man made bridge that connects the tall, jagged rock formations over the Elbe river.
For a different kind of landscape, Rügen Island boasts of white chalk cliffs, beaches and seaside resorts. Eastern Germany is also an easy way to travel to Poland or the Czech Republic.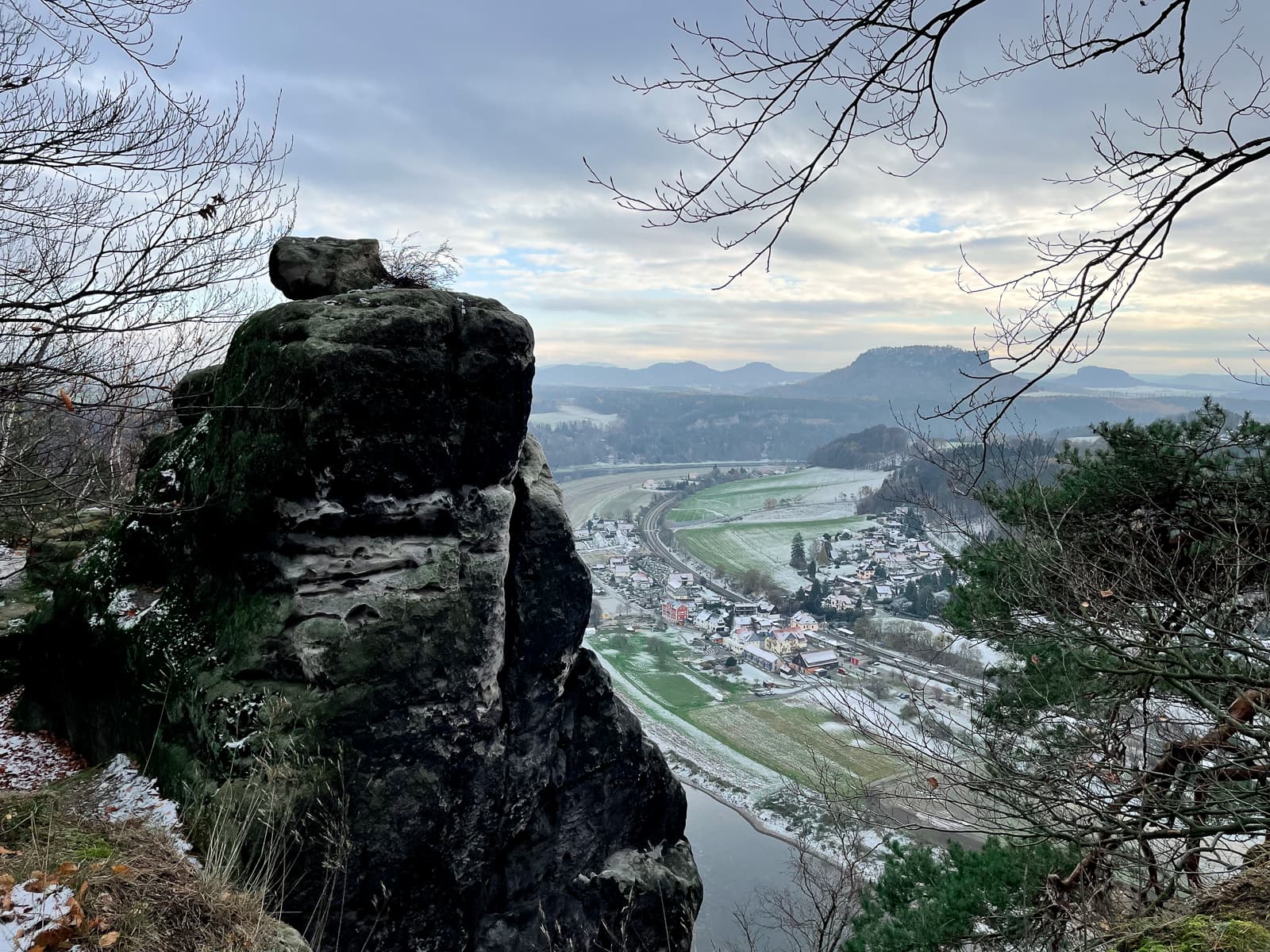 Where to Go and What to See in Central Germany
One of the main cities in Central Germany is Cologne. Cologne is home to important churches like the towering Cologne Cathedral, food and cultural events, museums, and mighty Rhine river.
One place we recommend for kids of all ages is the Cologne Chocolate Museum. Not only will your family learn about the history of cocoa but everyone will get to enjoy the chocolate tastings! It's a lot of fun.
For the adults and beer lovers, we recommend booking a brewery tour and tasting of Cologne's famous local beer, Kölsch. Check our Cologne travel guide for more ideas!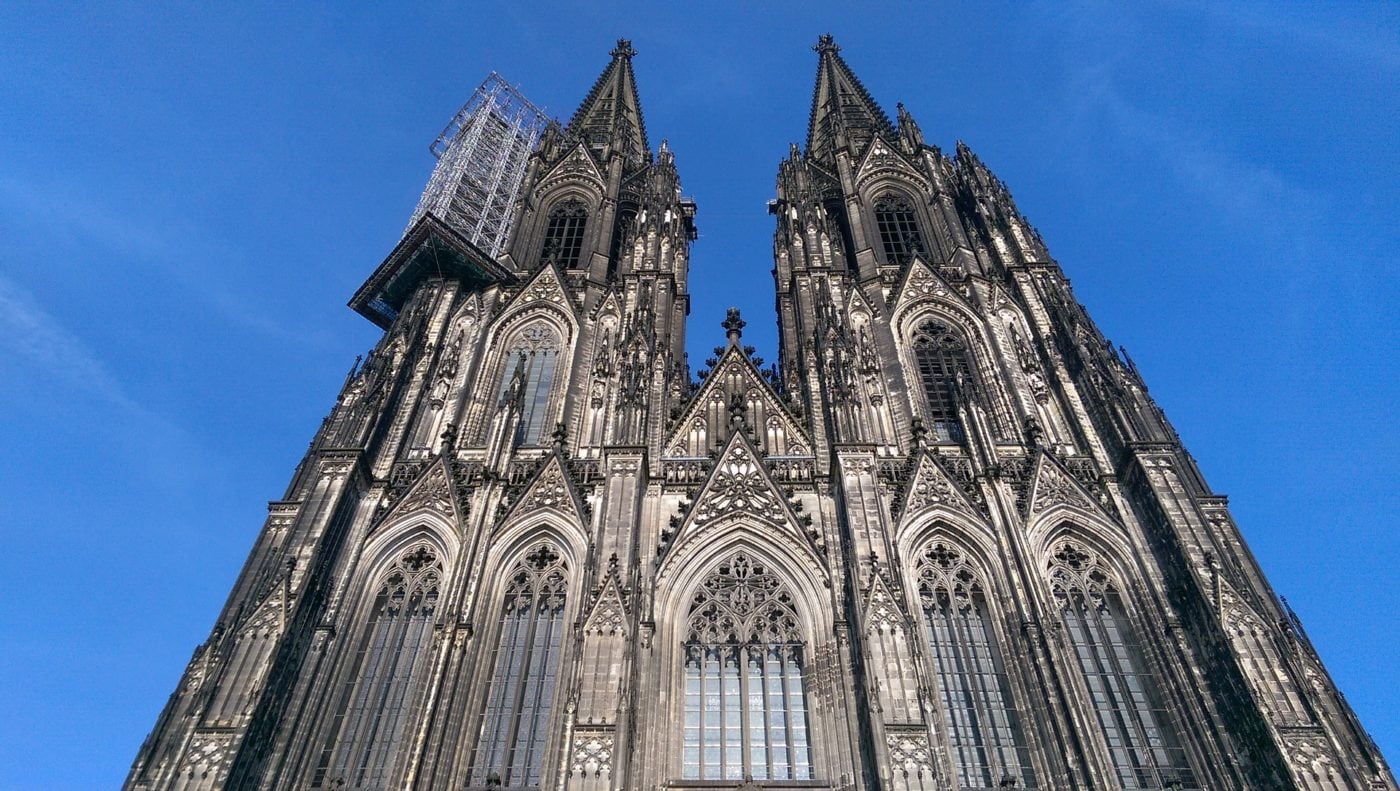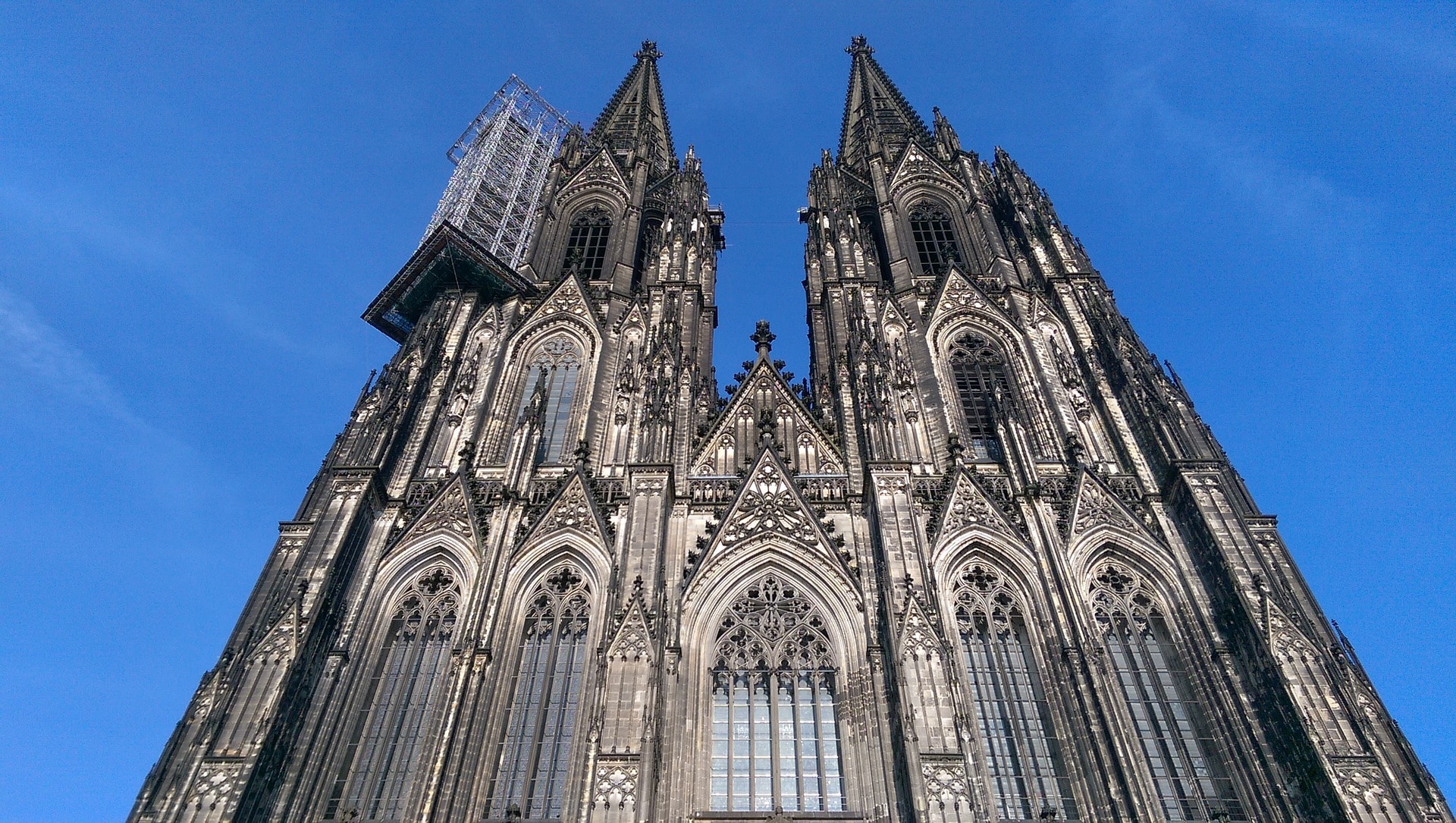 Frankfurt is another major city, though it might not be at the top of many family's Germany bucket lists. But whether you have a layover at Franfurt airport or decide to spend a day exploring Frankfurt in-between destinations, there's plenty to do in the city. A good family activity could be going on a sightseeing cruise on the River Main.
Frankfurt is also a great gateway into the Rhine Valley and Mosel Valley areas, one of Germany's most beautiful regions. There's so much to see in this area from medieval castles, hillside vineyards, and picturesque riverside towns.
A popular way to explore this area is through a river cruise where you'll get the chance to see smaller towns like Bacharach, Koblenz, Cochem, and Heidelberg. Some of the most famous castles of Germany are here like Burg Eltz and Cochem Castle.
If you'd like to explore the castles, villages, and vineyards — and even pop across the border into Luxembourg, Belgium, the Netherlands or France, it's best to rent a car. That way you have the flexibility to explore and aren't spending a lot of time waiting for train connections.
For more details, we've put together a list of castles in Central Germany, both near Cologne and Frankfurt.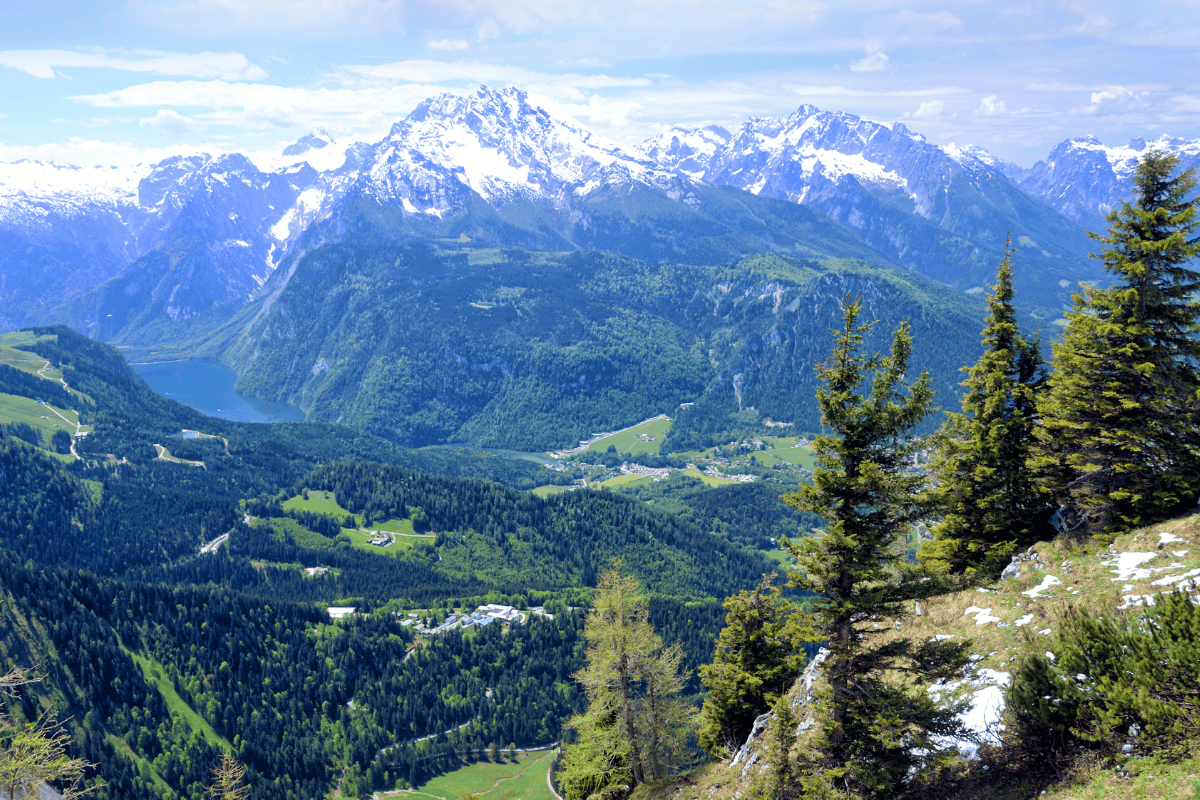 Where to Go and What to See in Bavaria
Bavaria in Southern Germany is one of the most visited regions of Germany. And for good reason – it's breathtaking! It's also the region that most people picture when they think of Germany.
Bavaria is home to Munich, a major tourist destination known for Oktoberfest and its charming Old Town. Some things you could add to your family itinerary include going on a bike tour of the city center, spending a day in the English Garden, or trying Bavarian cuisine at the central market Viktualienmarkt.
For more details on the top things to see and do in Munich, check out our 2-day itinerary of the city.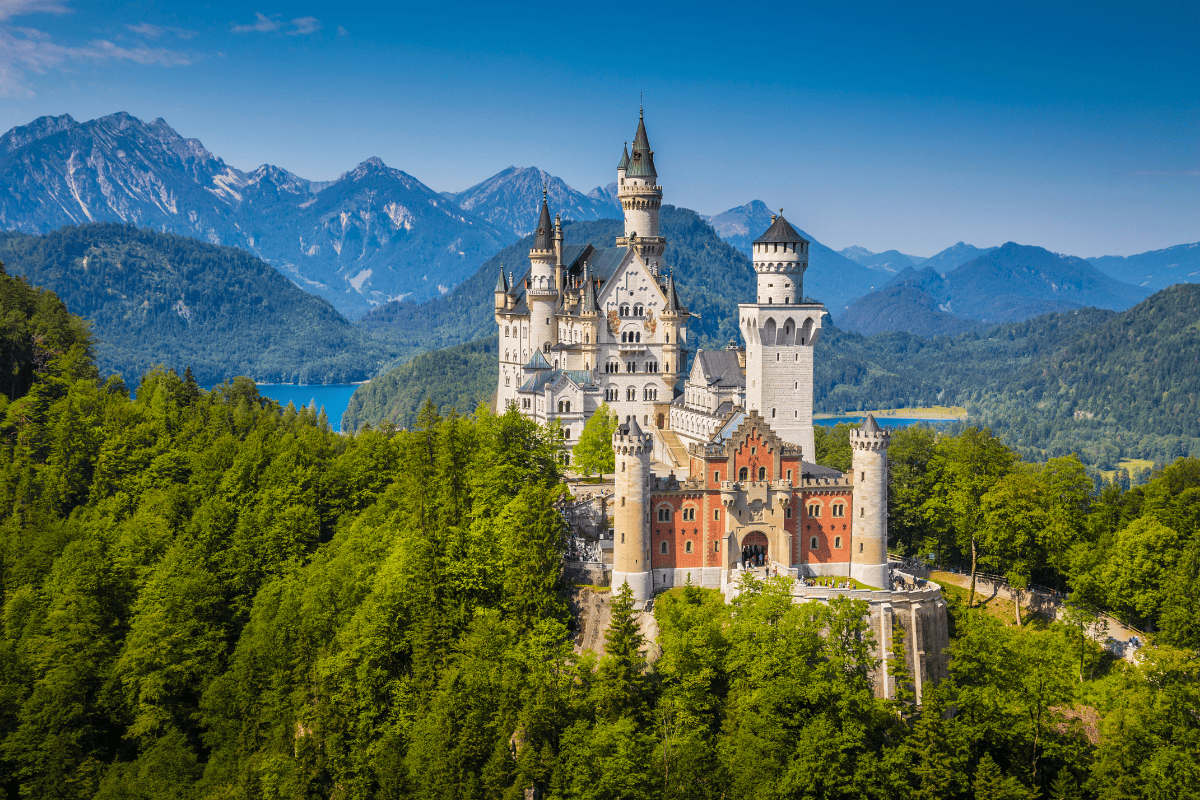 Munich is an amazing base for day trips as well. You can't go to Bavaria (or Germany for that matter) without visiting Neuschwanstein Castle. This fairy tale castle is a stunning year round, but most especially during the winter months when the Alps are blanketed in snow.
Bavaria is a key point along the Romantic Road (more on that below!), a route lined with castles and medieval towns like Dinkelsbühl, Rothenburg ob der Tauber, Bamberg, and Nürnberg (Nuremberg). These four are fairly close to each other so you could easily make one your home base for a few days and visit the others via train or rental car.
South of Munich, you can visit small towns nestled within the Bavarian Alps like Garmisch-Partenkirchen, Mittenwald, and Oberammergau. All are reachable by train or car from Munich.
Another fun family destination in the Alps would be Zugspitze, Germany's highest peak. There's tons of activities to do such as riding the cable car to the summit, skiing, sledding, and hiking on low-level trails. If you'd rather admire this mountain from below, simply enjoy the view from Garmisch-Partenkirchen.
Your other Alpine option is to visit the Berchtesgaden and the Eagle's Nest area. The Berchtesgaden National Park is filled with dense forests, rugged mountains, narrow gorges, and beautiful lakes and glaciers. Kids will love the Berchtesgaden Salt Mines! There's a fun tour that takes you deep inside the mines in a small train. You even get to slide down wooden miner's banisters!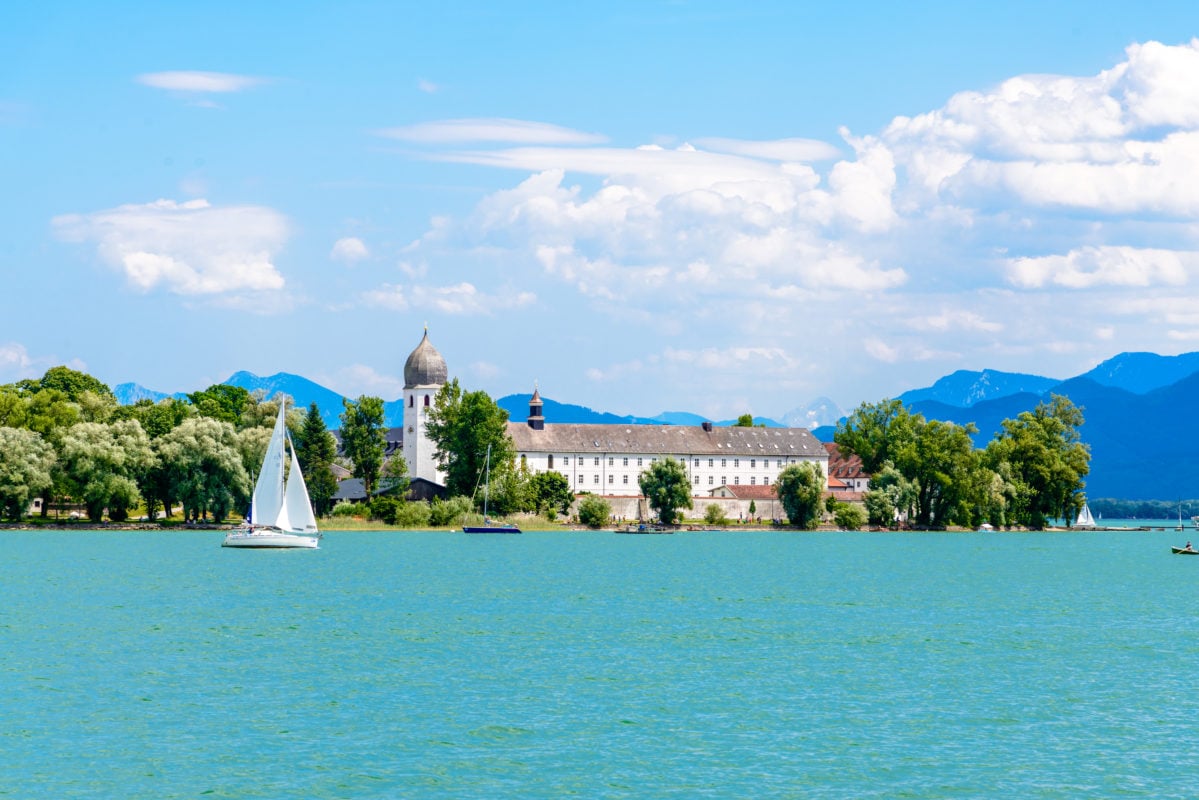 There's also many lakes in the region that are perfect for the summer or for boat tours during cooler months. The most popular ones are Lake Königssee and Lake Chiemsee. Both are reachable on a day trip from Munich.
While in Bavaria, take advantage of how close you are to Austria, Switzerland, and even the Czech Republic. The most accessible day trips would be to the Austrian cities of Salzburg and Innsbruck.
Where to Go and What to See in the Black Forest
Stuttgart, just north of the Black Forest, is the largest city in this region. The city is known for many things such as being an automotive hub (the Mercedes-Benz Museum and Porsche Museum would be perfect for any car lover in the family!), their huge and historic Christmas markets, and the Cannstatter Volksfest or the Stuttgart Beer Festival. For more ideas to add to your itinerary, read our list of the best things to do in Stuttgart!
There's also many day trips you can do from Stuttgart to smaller cities and towns like Heidelberg, Freiburg, Esslingen, Ludwigsburg , and Tübingen. There are also castles nearby like Hohenzollern Castle, Lichtenstein Castle, and Ludwigsburg Palace. For more in-depth information, check out our list of day trips and weekend trips from Stuttgart.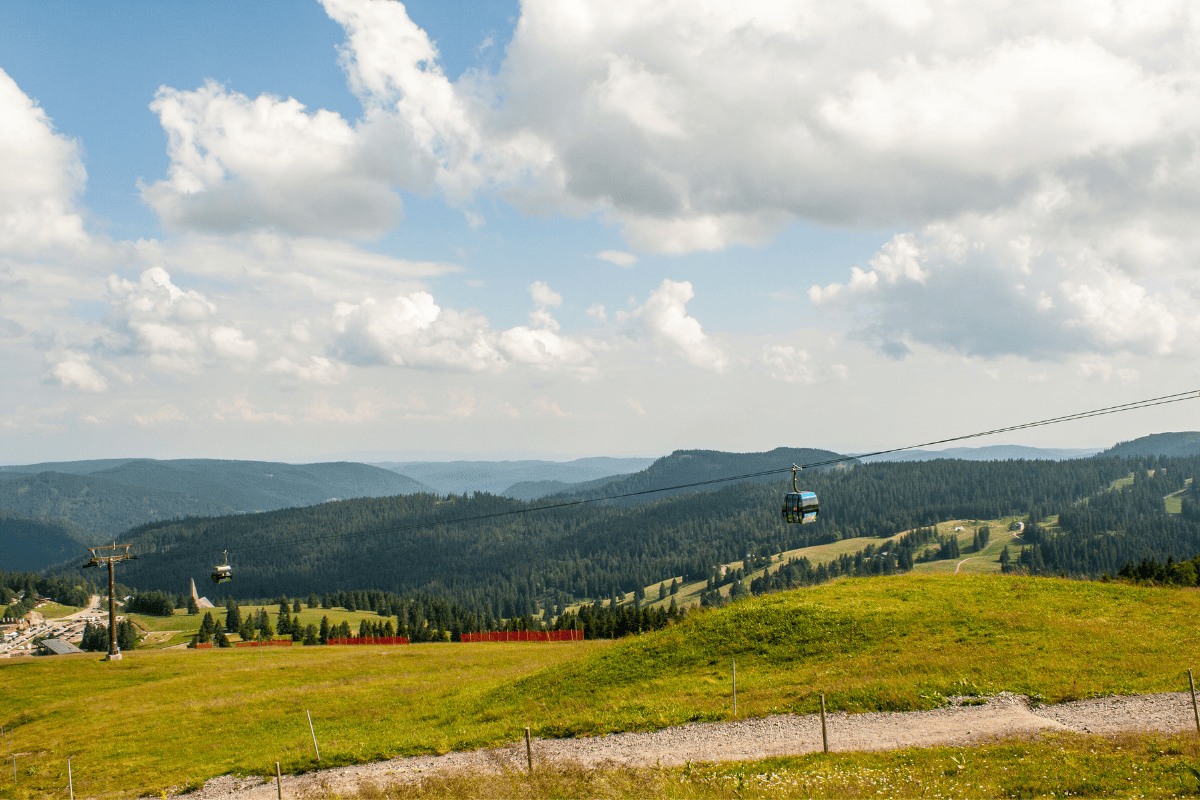 The highlight of southwestern Germany is definitely the Black Forest. This beautiful mountain region by the Danube river is known for its natural landscape of dense forests, lakes, and waterfalls and the cute small villages througout. It's also associated with the Black Forest cake, the Brothers Grimm, and as the origin of cuckoo clocks.
Some top destinations in the region include the Triberg Waterfall, one of the highest waterfalls in Germany with several hiking trails and even an illuminated show during winter. Other popular holiday spots for both tourists and locals are Lake Titisee and Lake Constance (Bodensee).
Lake Constance actually borders three countries: Germany, Austria, and Switzerland. So if your family is looking to travel outside of Germany, the Black Forest is a good jumping off point to venture into those countries. From Freiburg, Baden-Baden or Stuttgart you can also easily hop over to France for a day or longer.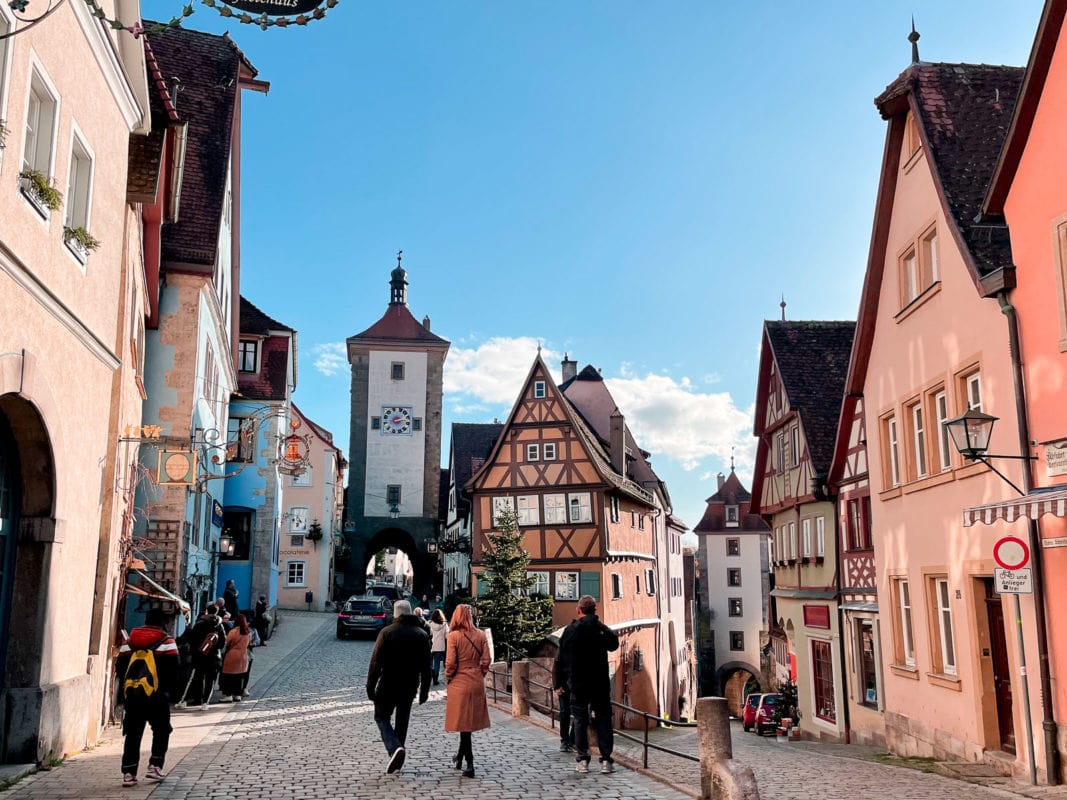 Road Trips Around Germany
What's a family vacation without a little road trip? Germany is great for scenic drives and there are various routes with different themes that your family can choose from.
Romantic Road
This picturesque route runs from Würzburg to Füssen in Bavaria. It links some of Germany's best medieval villages, tranquil landscapes, and fairy tale castles like Neuschwanstein Castle. You'll pass through many historic cities along the way such as the medieval walled city of Rothenburg ob der Tauber and other well-preserved medieval towns like Augsburg, Dinkelsbühl, and Nördlingen.
If you want to roadtrip the Romantic Road you could fly into Stuttgart, pick up your rental car, drive to Würzburg or Rothenburg ob der Tauber, then drive south to Füssen (Neuschwanstein). You can also start from the south by flying into Munich and doing the route in reverse.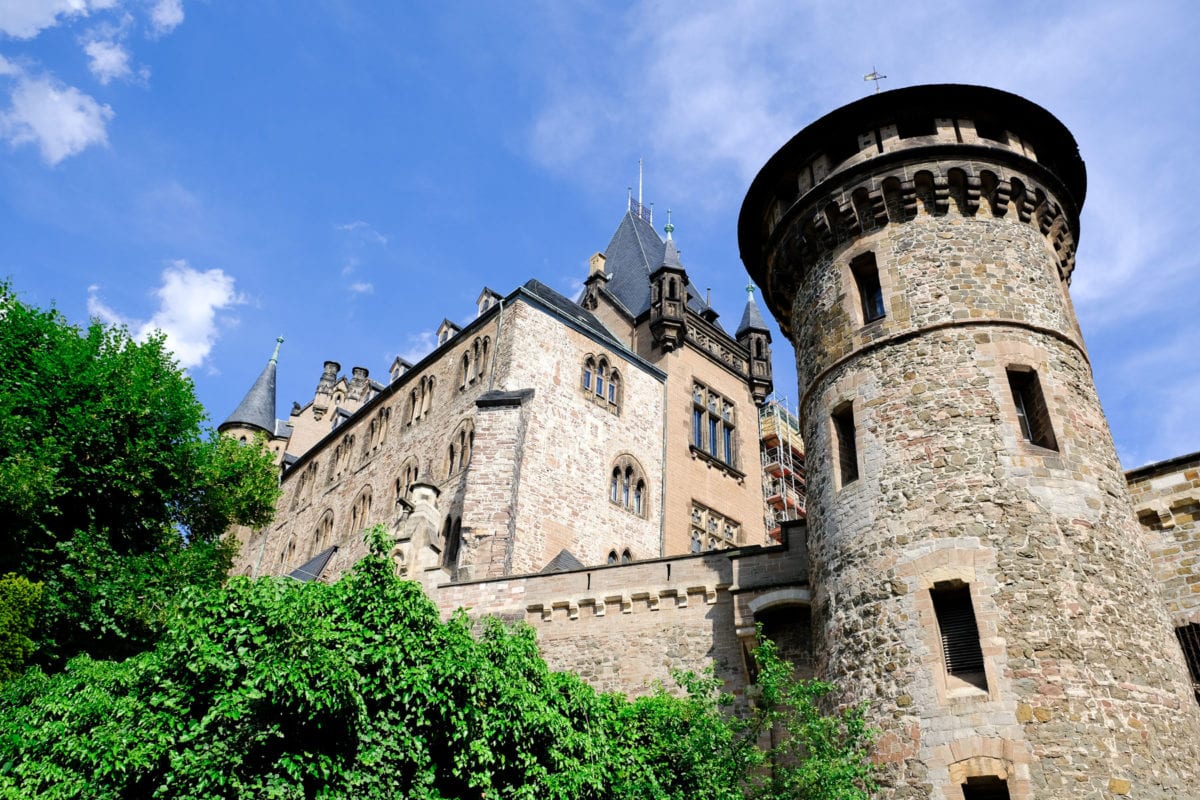 German Castle Road
The German Castle Road (or Burgenstrasse in German) is another great road trip option focusing on the southern part of the country. If you want to see as many castles in the least possible time, then this route dotted with over 70 castles spanning around 1,200 kilometers (745 miles) is perfect for you.
The route starts in Mannheim, a university town in Baden-Württemberg along the Rhine River and Neckar River, and goes all the way to Prague in the Czech Republic. Since the journey is quite long, we recommend picking some of your favorite castles and focusing on that part of the route.
Some of the castles you'll see are Heidelberg Castle (one of the most famous castle ruins in Germany), the Imperial Castle of Nuremberg, Hornberg Castle, Colmberg Castle, and among many others. You'll also pass by many of the medieval towns that form part of the Romantic Road like Rothenburg ob der Tauber and Bamberg.
The best starting point of the Castle Road on the German side is in Nuremberg, which has a small airport but for international flights, Stuttgart, Munich, or Frankfurt am Main would be better.
German Fairy Tale/Brothers Grimm Road
The German Fairy Tale Road is the ultimate road trip for kids and everyone young at heart! The route is centered around the Brothers Grimm so that includes towns they lived and worked in as well as places associated with their fairy tales. It starts in the town of Hanau in the Kinzig Valley and runs all the way up to Bremen in Northern Germany for a total of 600 kilometers (373 miles).
The route passes through many scenic landscapes and natural parks like the Kellerwald-Edersee National Park and the Spessart Nature Park. The charming towns along the route are truly straight out of a story book. The most famous ones are Alsfeld, where you can see the house of Little Red Riding Hood, and the town of Bad Wildungen which has the Snow White Museum. For more historic sites, you can stop at the university town of Kassel where you can see the first edition of Grimm's Fairy Tales from 1812.
Another element of fairy tales are of course the castles. In this route, you'll get to admire the Sababurg Castle, which is widely referred to as the Sleeping Beauty Castle. Another iconic one is the Trendelburg Fortress, known as the beloved Rapunzel Tower.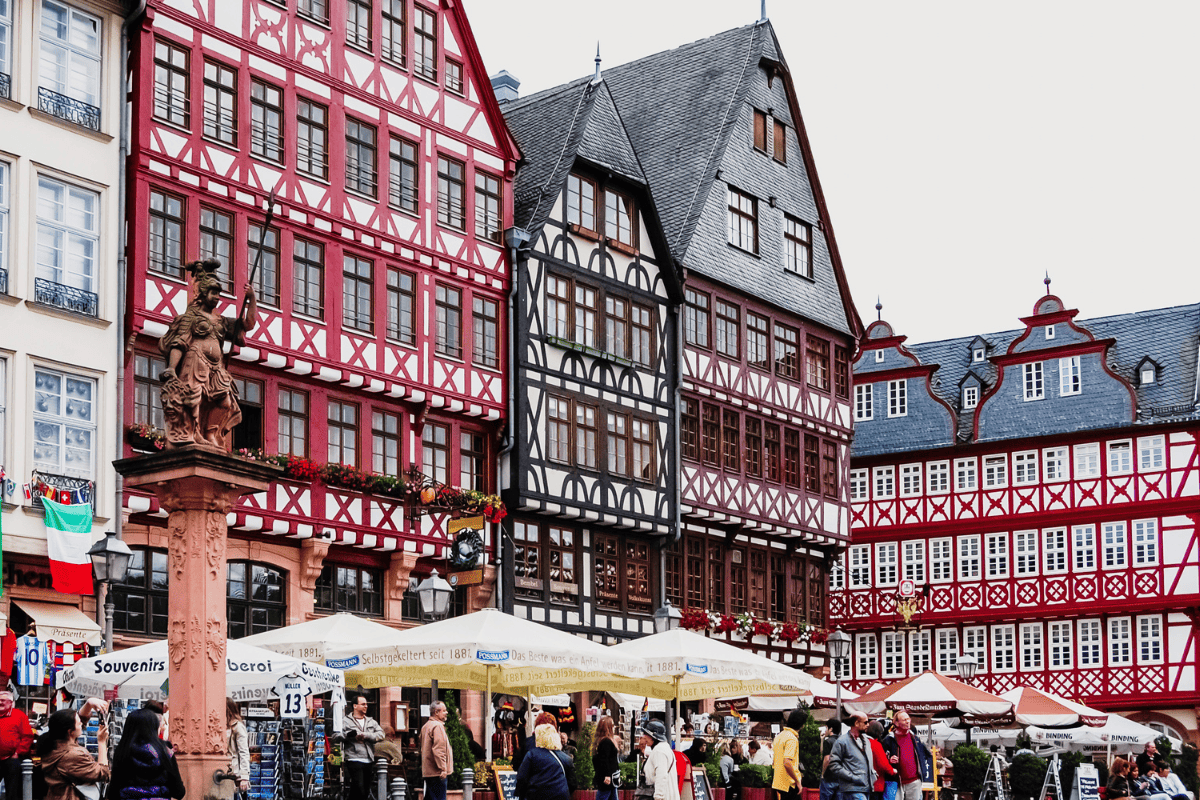 German Timber Frame Road
If you're enchanted by Germany's beautiful half-timbered houses and winding cobblestone alleys, then the German Timber-Frame Road is a must-do route. This is one of the longest routes, spanning over 3,000 kilometers (1,864 miles), since it runs through the entirety of Germany starting in the river Elbe in the north all the way down south to Black Forest and Lake Constance.
It covers the following regions: Lower Saxony, Saxony-Anhalt, Thuringia, Hesse, Bavaria, and Baden-Württemberg. Each region has suggested routes you can follow so we recommend focusing on maybe one area where you'll be spending the most time in. There are over 100 towns on the route. Some lesser known smaller cities on the map you should check out are Bad Urach, Wernigerode, Stolberg, and Celle.