Best Germany Packing List for 2023
This post may contain affiliate links. Read my disclaimer policy.
You're planning a trip to Germany. What should you pack?!
I know how hard it is to decide what the must-bring items are (and what you should leave at home) before you even leave. In this guide I share what I bring on my trips to Germany and all of my best packing recommendations!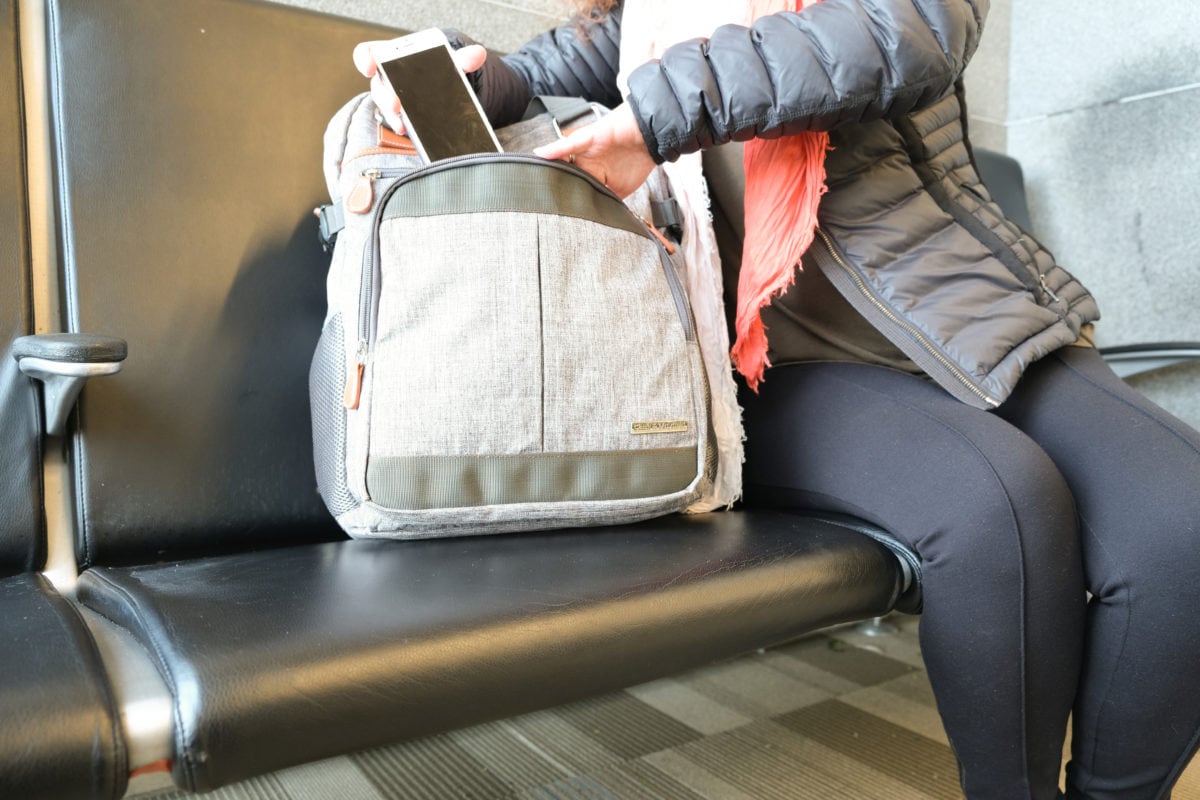 Packing List for Germany
I've been traveling to Germany (and all over the world) for 30+ years and over the years have made every packing mistake you can imagine.
I've overpacked, lugged around items I regretted packing, spent hours of my trip buying things I should have packed, and wasted more money than I'd like to admit.
Fortunately, I'm an excellent packer now! I've got packing down to a science. So I thought I'd share my most essential travel items.
This isn't an exhaustive list of every t-shirt and skirt I bring, but everything on this list (except for just a few items at the very end) is something I've used for several years and love. I hope you find it helpful!
A few notes about how I travel and pack:
I am mostly a carry-on only traveler, especially when I travel abroad. Sometimes I check my carry-on size suitcase or backpack out of convenience, but I still pack for carry-on only. Even when we traveled around Germany, Türkiye, and the UK for 6 months!
I travel year-round for both work and fun, so I've learned how to pack for all seasons.
I'm a frequent solo traveler but I also travel with Aaron a couple times a year. Update: now that we're full-time digital nomads, we travel together most of the time now.
My style is fairly practical. I like to be comfortable and I love it when items do double-duty. It's not super important to me that I wear different and unique outfits ever day. I keep jewelry and make-up to a minimum when I travel.
You'll see below that I frequently say that I've had an item for years and years — it's true! Except for a few items I have my eye on for my next trip, I've only listed the things I have used (and used and used) and love.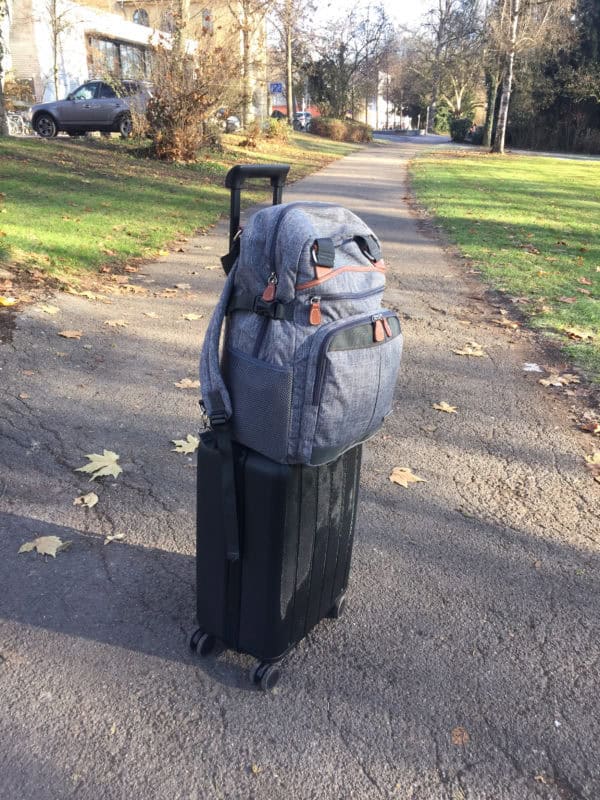 Luggage: Suitcases & Backpacks
I highly recommend bringing one carry-on size suitcase or travel backpack per person on your trip to Germany (plus a day bag, pack or purse).
You really don't need to bring very much with you! Nobody will care if you wear the same clothes over and over. It's easy to do laundry in Germany, so you can bring enough outfits for a few days and then do a load of laundry once or twice. And if you really need something, you can buy it.
Remember, if you're traveling by public transportation you'll need to take your luggage everywhere you go…that means up and down flights of stairs, on, off, and in the train, over cobblestone streets, over curbs, on and off busses, and up and down hotel stairs.
All of that is SO much easier with a small amount of luggage!
In the photo above you'll see my carry-on size spinner suitcase and a backpack. That's what I took on a 2 1/2 week solo trip to Germany in December a few years ago. (It's also what I've taken on all of my trips since 2019, including 6 months traveling around Europe).
On that 2019 winter trip I walked all over the Paris and Stuttgart airports, rode busses, walked 25 minutes from my Tübingen hotel to the train station, all over a Christmas market in a small town near Stuttgart (even popped into a bakery), and 20 minutes from the Stuttgart metro to my Airbnb with that pack on my back and my little suitcase. I could never have done that with more luggage!
Luggage I Use And Love:
1. Travel Backpack
I have a much older version of this travel backpack and I LOVE IT. I've had it for over 15 years now and still use it. My backpack is comfortable, durable, and easy to pack and keep organized. I've had several travel backpacks over the years and because the one I have is built for a women's frame, it fits me so much better than anything else (I'm 5′ 5"). It comes with a zip-off day pack but I don't use it very much because I often bring a travel purse or crossbody bag instead.
2. Spinner Carry-on Suitcase
A few years ago a company asked if I'd like to try their new hard-sided carry-on suitcase (see photo above) and so I said yes, because why would I turn down a free suitcase? I've now used it on all of my domestic and international travel since 2019 (including our recent 6 months traveling around Europe) and am a convert to hard-sided spinner suitcases!
Unfortunately, the company that sent me my suitcase has gone out of business. But you can find several great alternatives here in all price points.
3. Carry-on Sized Suitcase
I loved my Eagle Creek travel backpack so much that I bought an Eagle Creek suitcase, too. The one I have is an older version of this carry-on suitcase and it's still awesome.
I've used this suitcase for nearly 15 years and years and it still looks new. I've taken it to four continents, lugged it down cobblestone streets, up many fights of stairs, and stowed it in the overhead compartment on numerous flights with zero problems (on very small planes I gate check it).
The compartments are well-thought out and easy to pack (I can fit a huge amount of stuff in that little suitcase). I don't use this suitcase as much as my Chester (see below) simply because after airlines changed their carry-on size regulations, my old one is just a bit too big and I sometimes am required to check it. Makes me so sad because it's such an awesome suitcase!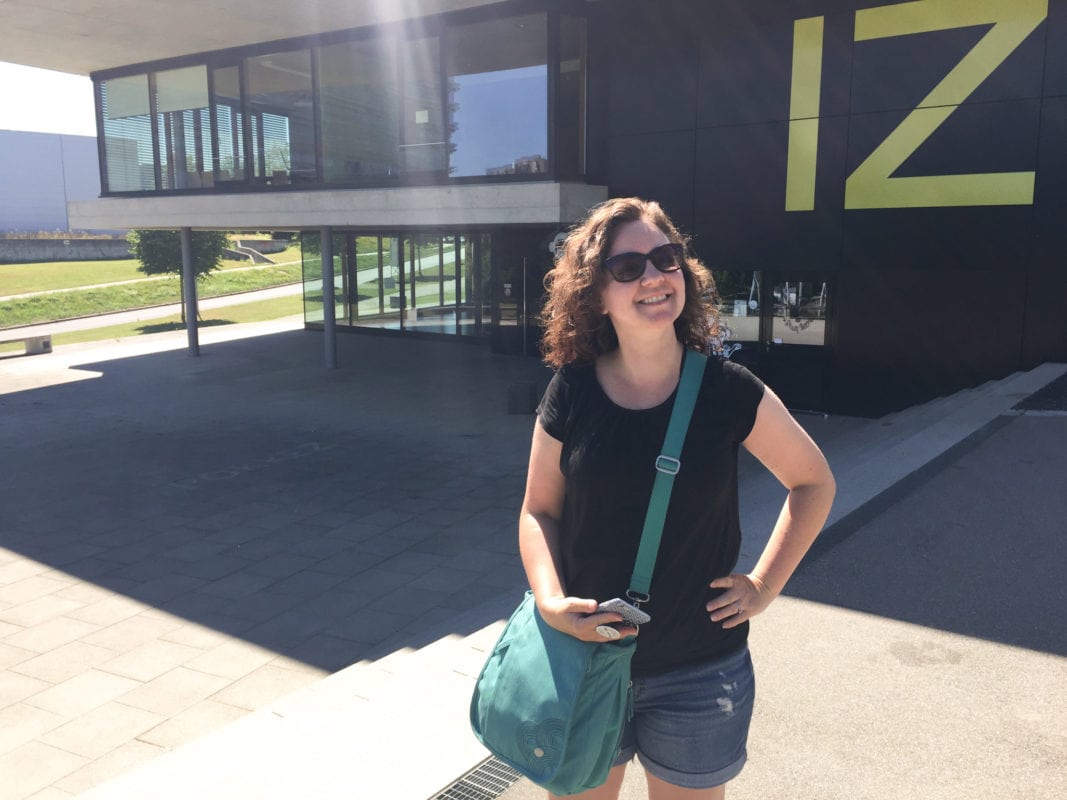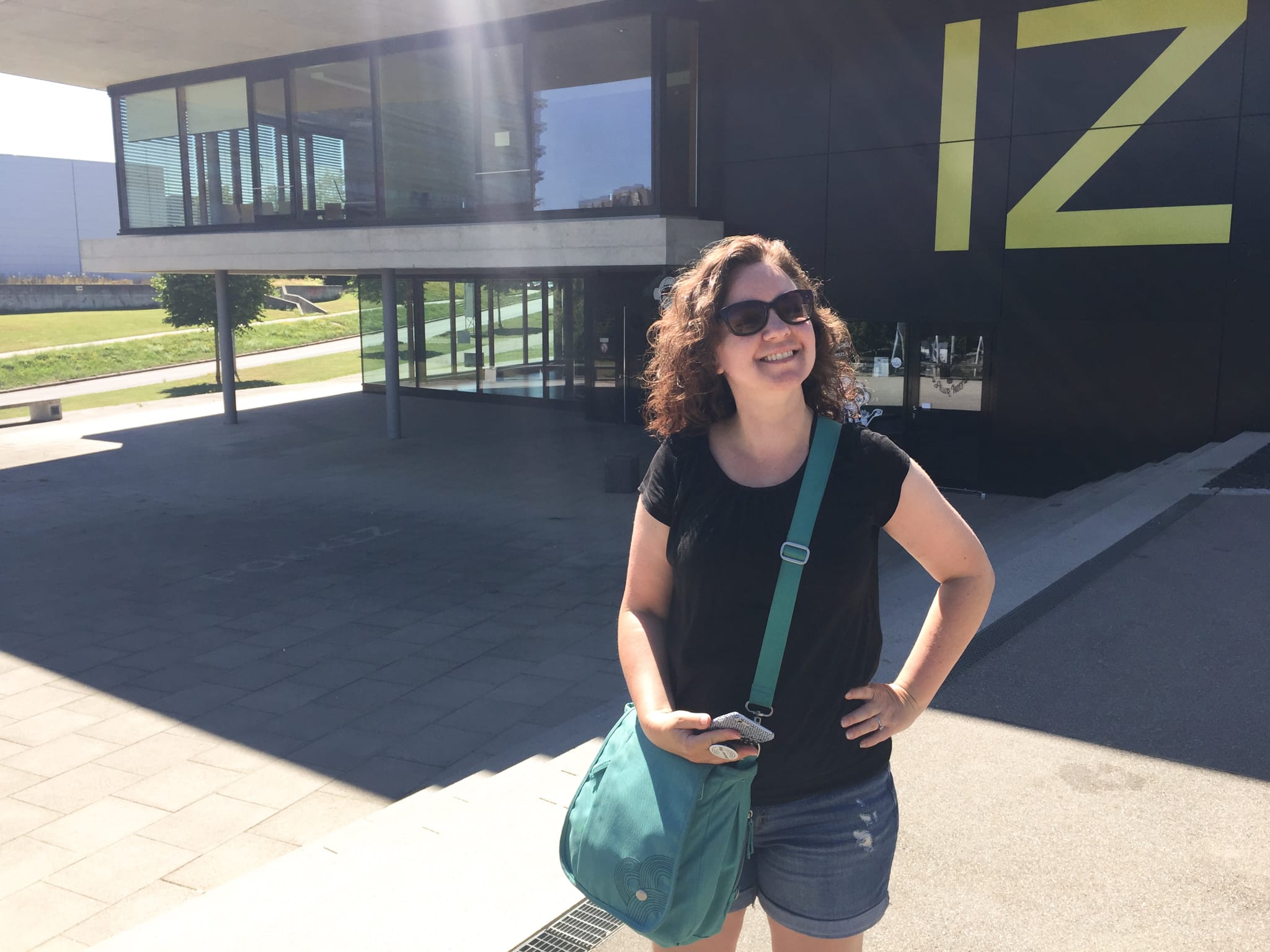 Luggage: Daypacks, Purses & Wallet
In addition to my main suitcase (or travel backpack) I bring a day bag, purse, and wallet.
1. Small Backpack (Personal Item)
For many years I used an older version of this daypack as my personal item in conjunction with my carry-on suitcase. I love the size – big enough but not too big – and it's comfortable, even when stuffed full or when I'm carrying heavy items. I've even used this as my main backpack on a 3-week trip to Europe! There are several pockets that make packing and staying organized easy, and I love the mesh pocket on the front for stowing things when I need my hands free (sunglasses, train ticket, lightweight jacket, etc).
Then I was sent a larger, cuter backpack by a bag company in Oregon (which I reviewed here). I've since used this backpack on all of my trips since 2019 and have loved it. Unfortunately, they've also gone out of business.
So if you're looking for a cute, function, and affordable backpack for travel, try this one, this one, this one, this one, this one, and this one. If you'd prefer something convertible that you can wear as a backpack or a bag, take a look at this one and this one.
3. Travel Purse / Day Bag
I have several travel purses, bags, and clutches that I choose from when packing for a trip (I use them at home, as well). When I travel, I just choose one from my collection that will meet my needs on that particular trip. I generally choose purses and day bags that pack flat so I can take a couple options with me. My favorite cross-body bag is the teal one in the above photo. I hope it never breaks because they don't make that size anymore! They do make a smaller crossbody, though.
If you're looking for a travel purse with security features, check out my guide to finding the perfect travel purse.
4. Reusable Grocery Bags
We have 2 of these reusable shopping bags and take them on every trip! I bought ours about 14 years ago and they're still going strong. We use them for groceries, souvenirs, laundry, taking snacks on trains, and luggage overflow. Ours roll up very small and are lightweight and durable. We highly recommend bringing one or two of these!
5. Travel Wallet
I have a few different travel wallets that I use, depending on the type and length of my trip. One of my favorites is very similar to this one. The zipper makes it more secure and I like the option to use it as a clutch. For our upcoming 3-month trip to Germany I decided to get something very small and lightweight liked this one the best.
6. Travel Lock For My Backpack
I always bring a small, lightweight but durable TSA-approved travel lock for my suitcase or backpack. I mostly use it on days when I'm in transit and can't always keep my luggage near me. It's nice to have for peace of mind. Update: since my spinner suitcase has a built-in lock, I don't bring an extra one much anymore.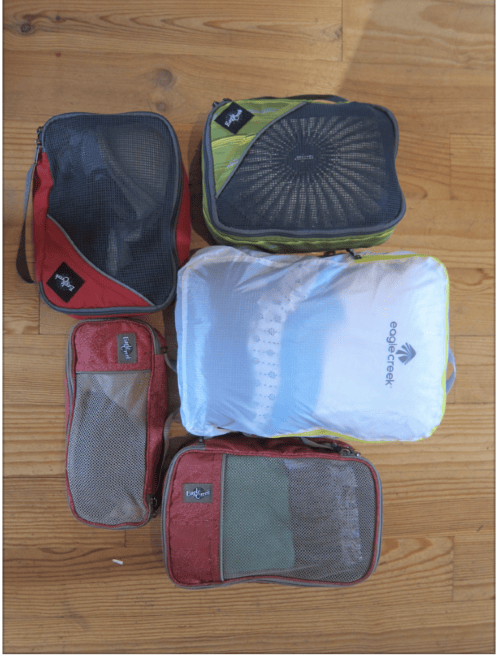 Packing & Organization
1. Packing Cubes
I've used packing cubes to keep my suitcase organized for years! Aaron, too. Before I invested in a few sets of packing cubes I organized all of my clothes and other items with ziplock bags. I prefer the packing cubes because they don't rip. But if you're looking for an inexpensive option for just 1 trip, freezer bags of various sizes work well.
I have these three sets of packing cubes: these original packing cubes, this lightweight set, and a few others I've picked up along the way. I never use all of them on one trip. After I lay out all of the clothes and items I plan to pack, I choose my packing cubes. They keep my clothes, electronics, and miscellaneous items SO much more organized. And packing/unpacking takes about 5 seconds.
2. Lightweight Storage Bags
I sometimes use these lightweight storage bags for clothing but more often for all of those little miscellaneous items you need when traveling. I usually have one for things I need on the plane, one for my mobile office, and one for technology, batteries, and cords. If you're worried about the white color, which I was, don't worry. I wash mine after each trip and they still look good as new, even years later.
3. Lightweight Toiletries Bag
This lightweight toiletries bag is another item I've used for years! I love that it's lightweight, not at all bulky, and easy to wash and keep clean and it packs pretty flat. I use that small toiletries bag for my non-liquid toiletries in conjunction with this TSA-approved liquids bag.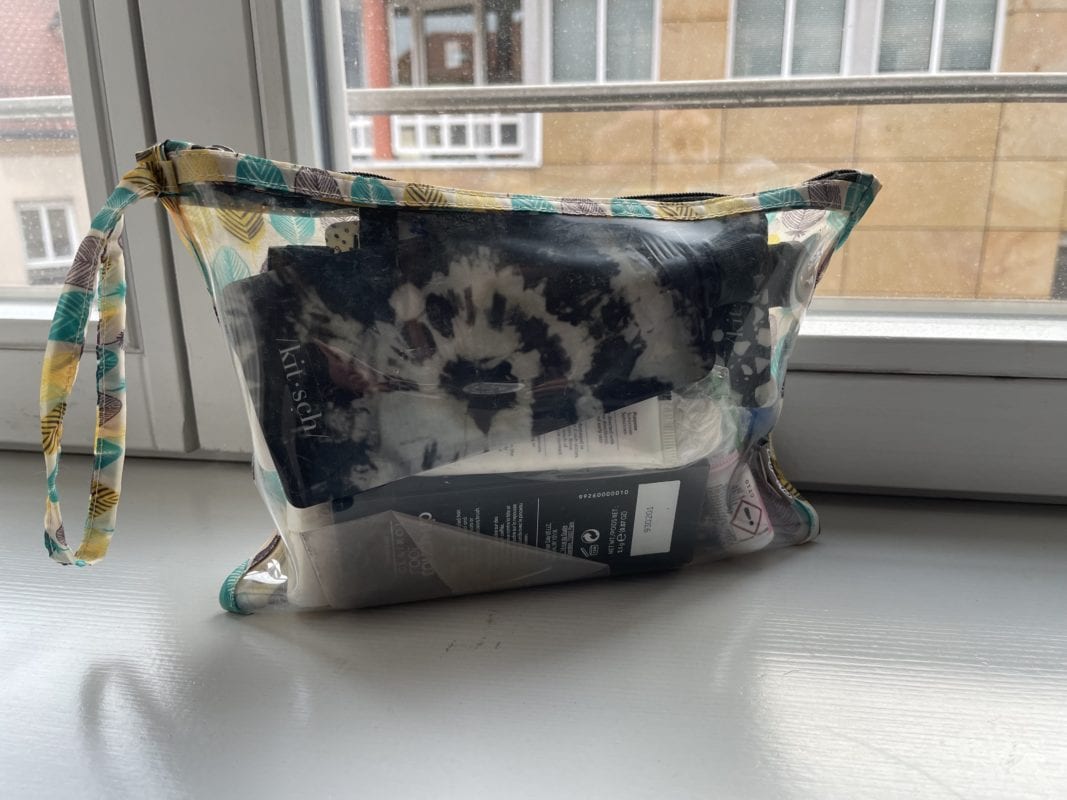 4. Liquids Pouches
I used GoToobs bottles for years and years for all of my travel liquids. I loved them. But then, a few weeks before leaving for our 6-month trip to Europe last year I came across these flat pack refillable bottles and decided to give them a try. I liked them so I got a set for Aaron and we both used them every day for 6 months. They're great! I like that I can label each one and that they take up less space as I use shampoo, conditioner, etc.
5. Travel Umbrella
If I'm traveling for business OR if I know I'm going to spend a lot of time outside and there's a good chance of bad weather OR if I'm traveling with Aaron (he wears glasses and always uses an umbrella), I take a small, lightweight umbrella. Sometimes, though, I just risk it and either get a little wet or buy a cheap umbrella abroad (and then leave it in my last AirBnB for someone else to use).
6. Microfiber Towel
While I typically use the towels provided in my hotel or Airbnb, I usually bring a small microfiber towel when I travel. It comes in handy when the provided towel is small or if I decide to go to the beach or lake and don't want to carry a larger towel with me.
That said, I've been looking at this Turkish Towel and am thinking about using that instead, as I've been hearing good things about them (super absorbent, dries quickly, large enough for the beach, and it seems like it would have a nicer feel than a microfiber towel).
7. Anti-frizz Towel for Curly Hair
I have curly-wavy hair and a little towel like this one has been a game-changer! My hair frizzes easily, especially when traveling in different climates, but using this towel has drastically reduced the frizz. And my hair dries faster! It's small and light-weight so it doesn't take up much space in my luggage.
Doing Laundry & Hand Wash
Because I usually take minimal clothes, I usually need to do laundry once a week. I like to stay in AirBnBs that have a washing machine (usually no dryer, just a clothes rack), but when I can't, I just find carve out a couple hours to spend at a laundromat.. In-between, I do hand wash as needed. Here's what I take with me to make doing laundry while traveling easy.
1. Dr. Bronner's
I like to be ready to do hand wash laundry when I travel, so I always bring a small bottle of Dr. Bronner's liquid soap. I've tried doing travel hand wash with all kinds of laundry soaps (liquid, powder and those little sheets of soap) and Dr. Bronner's worked the best. It's all natural, gets my clothes clean, and smells great (lavender is my favorite)! I buy a big bottle of Dr. Bronner's (I use it at home all the time) and fill up a small GoToob for each trip.
If you'd rather have individual packets, rather than a bottle, try Sink Suds packets.
If you'd rather wait until you're in Germany, buy a bottle of "Rei in der Tube" – it works great for hand wash!
2. Scrubba
For years and years I did hand wash in a sink or bathtub while traveling (it's hard to let go of my backpacker ways!). Then I tried using an extra large ziplock bag. The best method by far?
The Scrubba! It's easy to use, there's no mess, and it gets my clothes really clean. I like it for travel, camping, and for emergencies at home (if the power goes out during a hurricane, tornado or storm).
That said, I don't take my Scrubba on every trip. If I'm staying in Airbnb's where I know I'll have access to a washing machine, I leave the Scrubba at home. It does pack down pretty small, though, and if you'll be traveling for several weeks and would rather do laundry on your own time, rather than search for a laundromat, try a Scrubba!
Super cheap version: a super large ziplock will work for a couple small washes, too.
3. Sink Stopper
When I don't bring my Scrubba, I bring a sink stopper so I can more easily do a little hand wash laundry in a sink or bathtub. These days, I usually just do a little hand wash here and there as needed.
4. Laundry Degergent Packets
You should be able to find these in the travel section of Target or Walmart. Sometimes I slip a couple in my TSA-approved 3-2-1 bag and use them when we do laundry in Germany. Usually, though, you can buy laundry detergent at a laundromat, and sometimes the AirBnB host will provide detergent – ask about this before you arrive.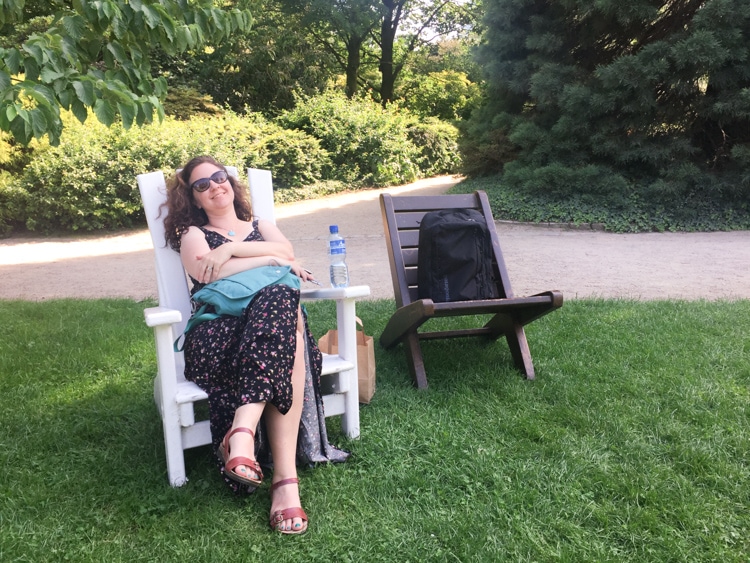 Must-haves For the Flight
1. Memory Foam Travel Pillow
I bought a memory foam travel pillow at the airport just before flying from the US east coast to Melbourne, Australia and I'm SO glad I did. This pillow enabled me to sleep upright like no other travel pillow has. If we're renting a car I'll often bring this pillow with me to use on the plane and in the car. If we're taking trains, I take the inflatable pillow below because it's easier to pack.
2. Inflatable Travel Pillow
I also have an inflatable travel pillow. It's not quite as comfortable as the memory foam pillow but it's more convenient because it packs up small.
3. Travel Eye Mask
Once I started wearing an eye mask on flights I was finally able to sleep!
4. Ear Plugs
These are another must-have. I have a stash of disposable ear plugs and just grab several sets for each trip. With my travel pillow, eye mask, and ear plugs I can reliably get sleep on long flights, finally! They also come in handy in some hotels or on trains.
5. Scarf with Hidden Pocket
This is such a great idea! It's an infinity scarf (so it won't fall off) that has a secret pocket for items you want to keep close to you, like your passport, credit cards, room key, phone, etc. You can keep priority items secure and easily accessible while looking fantastic! Check out my guide to finding the perfect hidden pocket travel scarf!
6. Travel Wrap Scarf
For an upcoming trip I just got this lightweight travel wrap scarf. It's big enough to use as a lightweight wrap in warmer weather and a scarf in cooler weather. I'm eyeing this travel blanket/wrap scarf for my next trip. You can use it as a travel blanket on the plane and then as a travel wrap, scarf or shawl while traveling.
7. Travel Journal
This is one of the most important things I take traveling! I love sitting down in a cafe or even on a park bench and jotting down notes about my day…and then having a wonderful memory of my travels to look at weeks, months, years later! The travel journal I've linked to is one I created. Click here to read reviews!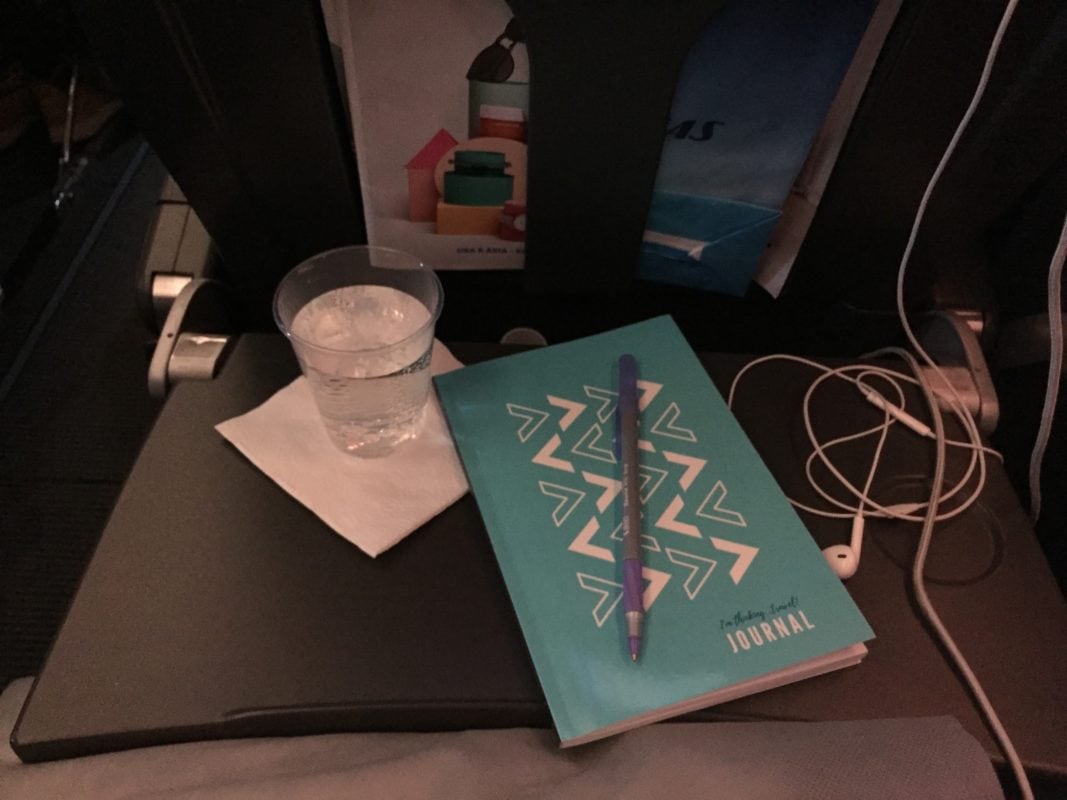 Clothes & Shoes
1. Merino Wool Cami
I bought a merino wool cami a few years ago before I left for a month in Europe in the summer and it's now one of my must-must-must have travel items! Merino wool is perfect for travel because it doesn't stink, and it will keep you warm on cold days and cool on warm days. It's easy to wash by hand (if needed) or you can throw it in the washing machine.

I also recommend getting at least one merino wool t-shirt or long-sleeved base layer and/or a long-sleeved 1/4 zip pullover like this one. For our upcoming trip I have 2 merino wool camis, 2 t-shirts, and a long-sleeved 1/4 zip pullover. I love that I can wear them year round and layer them.
2. Merino Wool Shoes
Merino wool shoes are awesome! Mine pack flat, which saves room in my suitcase or backpack, they keep my feet warm on cool days and cool on warm days, and – best of all – they don't stink after I've worn them all day!
3. Merino Wool Socks
My secret to staying warm while traveling in the winter? Wool knee socks! They keep my legs warmer than when I wear boots and take up less room in my luggage. These wool knee socks are similar to the ones I got about 10 years ago (that I'm still wearing). The only downside of these socks is that they don't have any cushioning, so sometimes I switch them out for socks like these. In the summer, I wear no-show merino wool socks like these. They're easy to wash, comfortable to wear, and they don't smell – perfect for travel.
4. Flip Mittens
I got a pair of flip mittens in London several years ago and have used them every winter since. Aaron saw how I was able to easily use my phone, get into my day bag, and take money out of my wallet without taking my mittens off and then got himself a pair. Highly recommended if you're traveling during the winter. This pair is similar to ours and comes in several colors.
5. Flat-back Earrings
On our recent 3-month Germany trip I decided that I didn't want to bother with much jewelry. So I got this set of surgical stainless steel stud earrings. They have flat backs so I can sleep comfortably in them, and the back screw onto the posts, so I don't have to worry about losing them. The set comes with 18 different pairs, so before we left I chose the pairs I liked the best and put a few extras in a small pouch in case I want to switch them out. Click here to check out these cute stud earrings!
Technology
1. Kindle Paperwhite
I love to read when I travel and I rarely buy hardcopy travel guides anymore, so my Kindle Paperwhite comes in very handy when I travel. If I'm really pressed for space I'll leave the Kindle at home and just use my iPhone but I prefer to read on my Kindle.
2. Pop-socket
I was given a pop-socket at a conference a few years ago and I love that I no longer worry about dropping my iPhone when taking a photo or getting it bumped out of my hand when I'm looking at a map on the street or reading on public transportation.
3. Outlet Adapters
I always bring enough socket adapters so I can charge all of my devices at the same time. They're small and lightweight (the ones you need for the UK are a bit bigger) and worth the little bit of extra space they take up. If you're not sure what you need to safely use your tech in Germany, read our guide to voltage converters and adapters.
4. Apple Laptop Adapter
A few years ago I got this special Apple Laptop Adapter kit and I love that the socket adapter fits right into my power cord. So much easier to use when I'm traveling for work or want to use my laptop in a cafe.
5. Protective Laptop Shell
After my laptop slid off my lap and the screen cracked – 3 days before leaving for a work trip in Europe! – I bought a hard laptop shell. It makes my laptop slightly thicker but much safer, which is important to me, since I almost always take my laptop when I travel. These laptop shells are inexpensive and come in tons of colors and designs.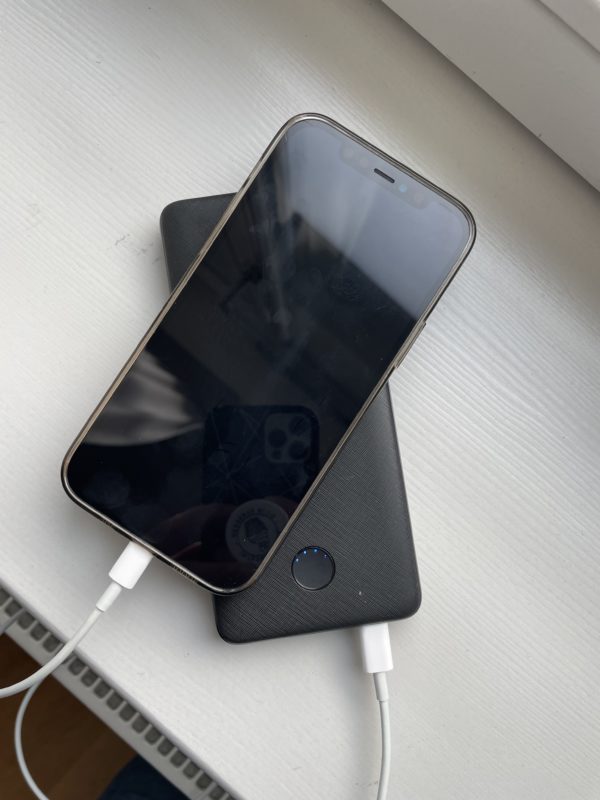 6. Portable Back-up Battery
This is another must-must-must have!! We use our iPhones all day when we travel (checking maps, reading guides, taking photos and videos, using navigation, reading restaurant reviews, etc) but our battery doesn't last all day. So, we bring this back-up battery with us each day. It's easy to charge our phones while we're out and about because the battery is fairy small and easily fits in my purse or bag or Aaron's backpack.
It also comes in handy on long flights and in Airbnbs and hotels where the outlet is really far away from the bed. I've had two Anker back-up batteries and I've been impressed with both. We can get 2-3 full phone charges before needing to charge the back-up battery (we charge it each night, though, just to be on the safe side).
7. Wrist Strap For Our Phones
We use our phones to take photos and videos all day long while traveling. Even though we each have a pop-socket on our phone case, I'm always a little worried I'll drop my phone. Especially in crowded areas where people are bumping into me or if I'm on a boat or something. So I just got us these wrist straps. I like that I can take it on and off easily, and there's an option to use a longer lanyard. I have something similar for my DSLR camera and always feel much more secure using it. No more worrying I'm going to accidentally break or drop my expensive phone!
Other Must-Haves
Portable Coffee Pour-over
Having good coffee in the morning is a must-have for Aaron, so he got this collapsable coffee pour-over filter. It's small but will make a nice big cup of coffee (he'll buy ground coffee once we're back in Germany). If you're not sure whether you'll be able to heat water in your hotel room, you can also take a portable water kettle!
Organic Fairtrade Single Serve Instant Coffee Packets
Aaron also bought a box of this highly rated instant coffee for travel coffee emergencies. The packets are single serve so you can take just a couple or have enough for coffee every day.
Travel Insurance
I admit, travel insurance isn't something I've always packed. But after Aaron needed emergency surgery in Germany several years ago, and the two of us were evacuated during a forest fire in Washington State, I've realized how important travel insurance is! I highly recommend putting travel insurance on your packing list. For our most recent trip we used Safety Wing and were very happy with it.
Items I'm Thinking About Getting
1. Shoe Bag
I typically use wrap my shoes in simple plastic shopping bags but they rip easily, so I've been considering investing in a few reusable shoe bags instead.
2. Cinch-it Organizer
This seems more like a nice-to-have rather than a must-have but I'm intrigued by it! I like that you can open this bag up and easily see everything inside. I also love the lightweight fabric and that there are six pockets for organizing your things.
3. Noise-canceling Headphones
I always bring ear buds when I travel but I'm thinking about investing in noise-canceling headphones.
4. Multi-device Charger/Adapter
I always need to charge multiple devices when I travel and I often don't have enough outlets in hotel rooms and AirBnBs – or they're hard to reach behind a couch or nightstand table. I'm considering a multi-device charger so I can charge all of my devices easily and in one location. Update: we bought this one and used it every day during our recent 6 months in Germany. Highly recommended!
5. iPhone Stabilizer/Gimbal
Now that I take more video when I travel (as well as at home), I'm looking at getting a stabilizer/gimbal. I'm amazed at how much smoother and better videos are when you use a gimble! I'm just not sure I want to carry it around all day.
Update: We bought a gimbal and took it on our most recent 3-month stint in Germany. The video we shot with it was excellent! But it was a pain to set up on the fly so we didn't use it nearly as much as we thought we would.

A a friend of mine says she uses this GorillaPod instead. It's not as smooth as a gimbal but she said it works pretty well and is a lot less expensive. We also found we could shoot pretty smooth video if we simply were mindful about what we were filming. Not as good as with the gimbal, of course, but much easier.
6. Reusable snack pouches and straws
I like to buy healthy snacks at the local grocery store to eat while I'm out sight-seeing and on transit days. I often bring a few ziplock bags with me when I travel but they wear out pretty quickly. So I'm thinking about buying a few reusable bags. I'm trying to decide between these, these, and these. Update: I'm now thinking about getting this beeswax wrap instead because I think it'll pack flatter and be more versatile. I'm also trying to reduce my plastic straw use and am consequently looking at this reusable straw and this one.
Next Steps For Planning Your Trip: