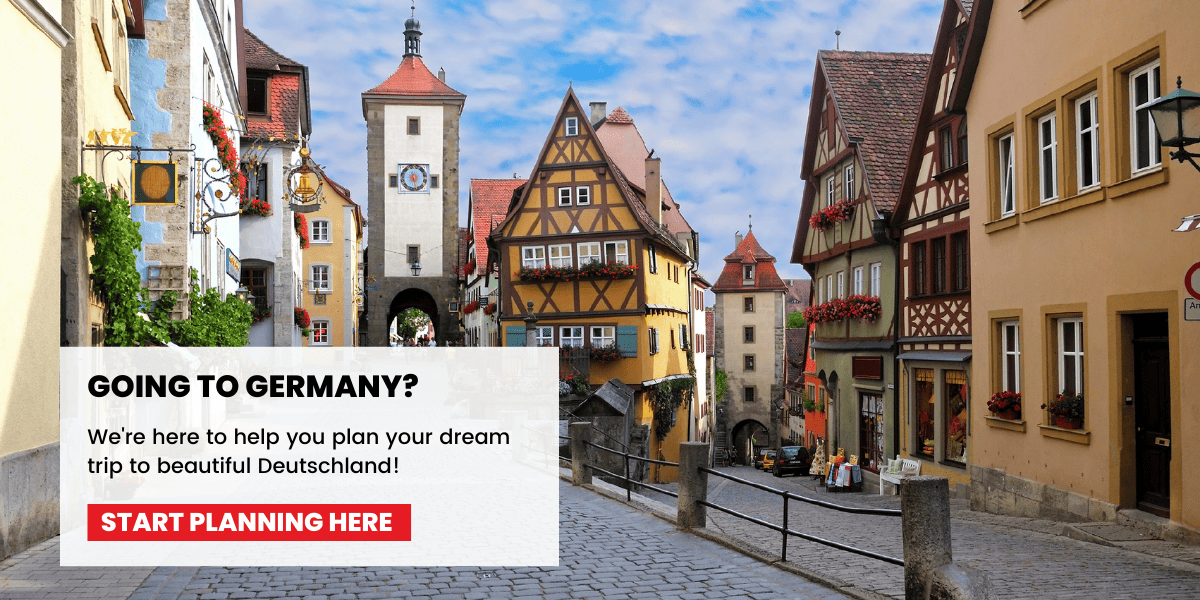 Germany is the perfect European vacation destination!
Whether you're planning your first or your 20th trip, we're here to help you every step of the way. Our free Germany Trip Planning group is a great place to start planning your vacation.
You'll also find Germany itinerary ideas, hotel guides, packing guides, city & destination guides, and much more.
Germany Trip Planning Guides
Where Would You Like To Go?
Meet Your Germany Travel Guides
City Guides
Take advantage of Cate's 30 years expertise traveling in Germany to solve your trip planning confusion and plan your perfect trip!
Book a 1-hour Zoom travel consult with Cate while there's still space available!

From a Client:
"Omgggg you are amazing!!! Thank you so much for the itinerary – it helped a lot.
A few of my daughters friends who she was in college with and live in Germany, said your itinerary is very very good!" 👏 👏 👏
– Monica
Day Trip Guides