Planning to visit Munich (München)? Start your trip planning here!
Keep reading this page for an overview of what to do and see in the Munich area. Or check out one of our more in-depth guides:
Ok, let's a take a look at the beautiful Munich area and everything you can do and see here!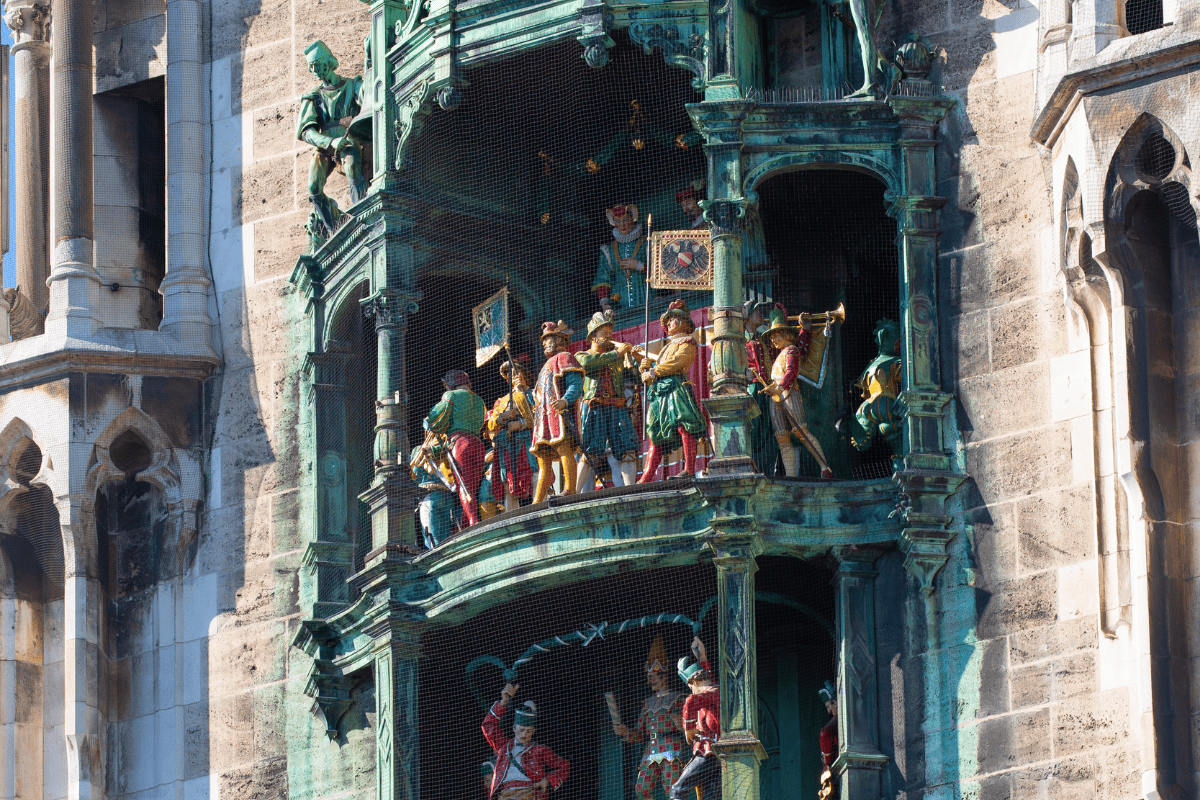 Near the Bavarian Alps, Munich (München) is a must-see for many visitors to Germany. Home of Oktoberfest, ornate Baroque churches, and legendary beer gardens, you'll never run out of things to do in and around Munich.
I've visited Munich several times and even spent a summer near there during one of my shorter stints in Germany. This part of Germany is what most people in the US imagine when they think of Germany and nearly everyone wants to visit at least once.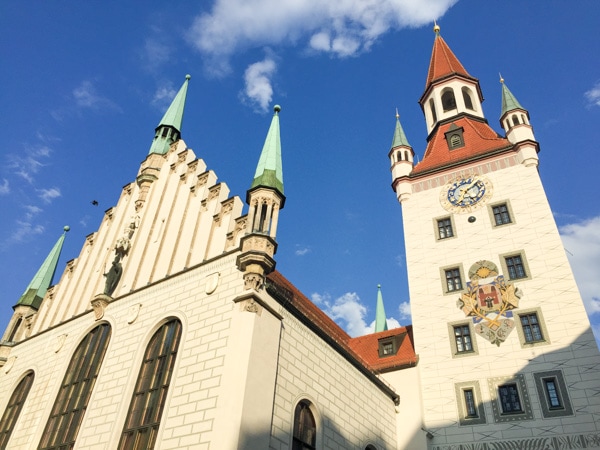 ---
What to Do and See in Munich
Whether you're into food, history, architecture, nature, art, or spontaneous adventures, you'll find plenty to see, see, and experience in and around Munich! Here are a few ideas to get you started!
READ our guide on what to do in Munich.
Marianplatz
Beer Gardens
English Garden
Nymphenburg Palace
St. Peter's Church
BMW Museum
Viktualienmarkt
Rathaus (town hall)
Glockenspiel
Alte Pinakothek
Glyptothek Museum
Tollwood Festival
Oktoberfest
Munich Residenz
Neue Pinakothek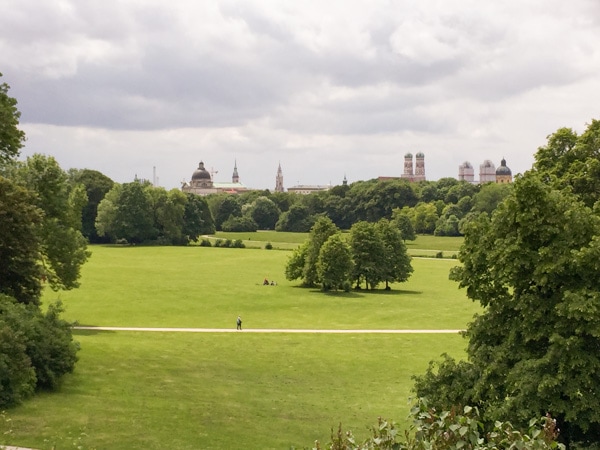 ---
Munich Accommodations Guide
Most recently I've stayed in an apartment in a quiet neighborhood near the old town and at the Hotel Am Viktualienmarkt close to Marianplatz. If you're only in Munich for a couple days, I recommend a hotel near the Altstadt because you'll be close to everything!
READ our guide on the best places to stay in Munich.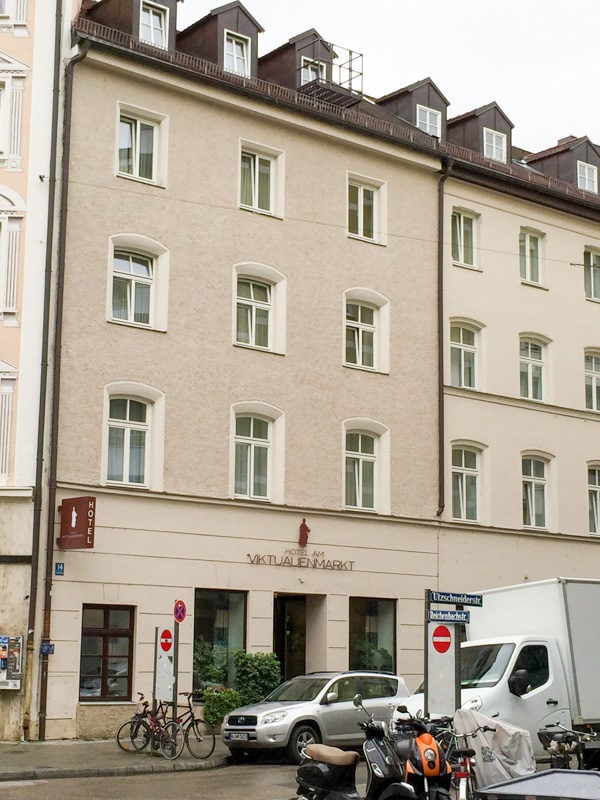 On a summer trip when I was in Munich for only a couple days I opted for the convenience of the Hotel am Viktualienmarktmarkt. It was an easy walk to/from the train station, had comfortable (and very clean) rooms, and a delicious breakfast buffet.
I chose this hotel because the location was fantastic! The hotel was just a short walk to Marianplatz but was located on a quiet street. I really enjoyed my stay there and would definitely stay there again.
TIP: Book your room in advance! They tend to fill quickly during peak travel times so I recommend seeing what's open for your travel dates!
---
Munich Tours & Tickets
Munich has so many tours and special tickets to make your visit extra special, not to mention extra easy by booking in advance.
READ our 1 Day in Munich Guide here!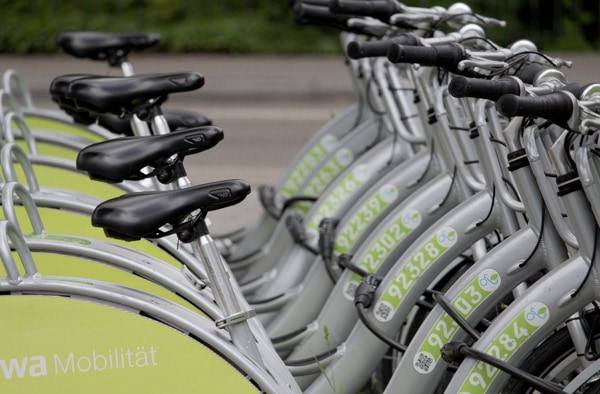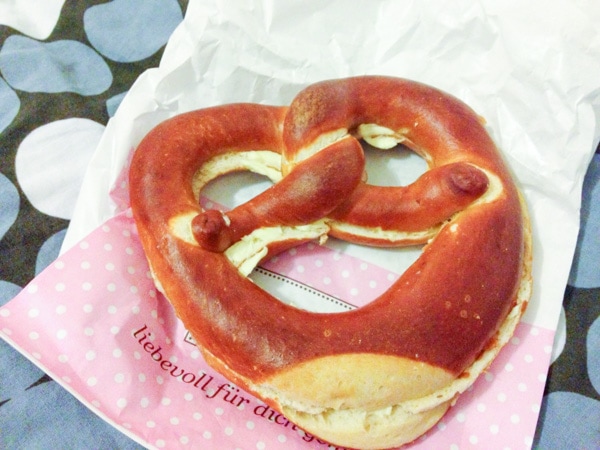 ---
Munich Day Trips
One of the best things about making Munich your home base while visiting Bavaria is that you have countless day trip options!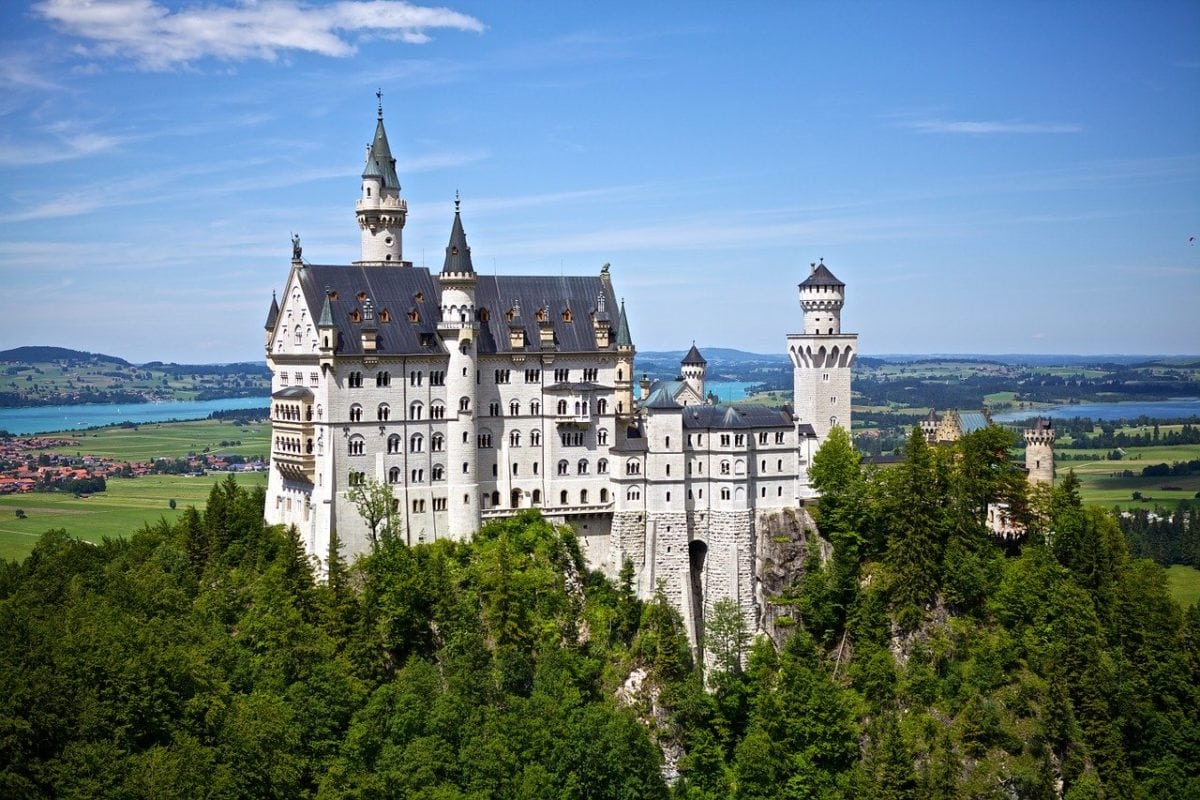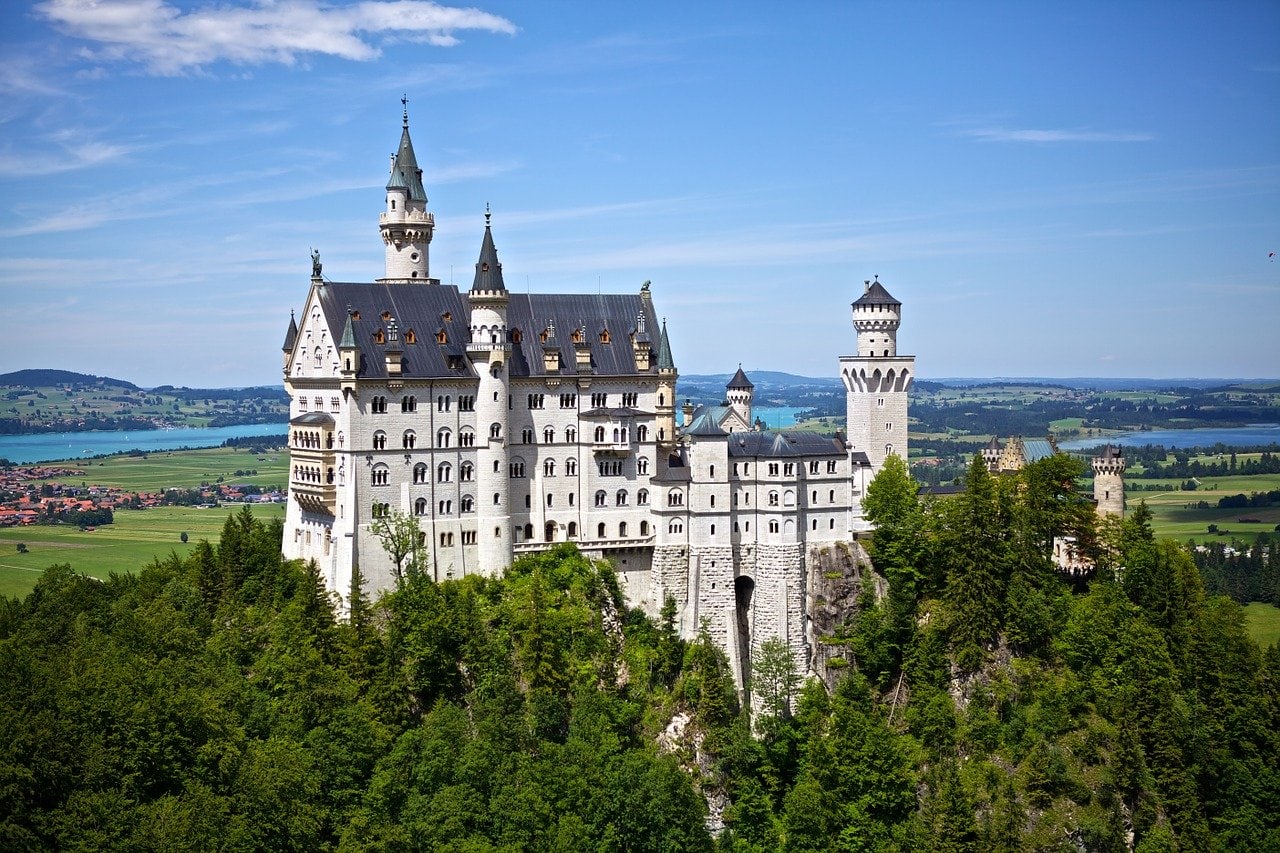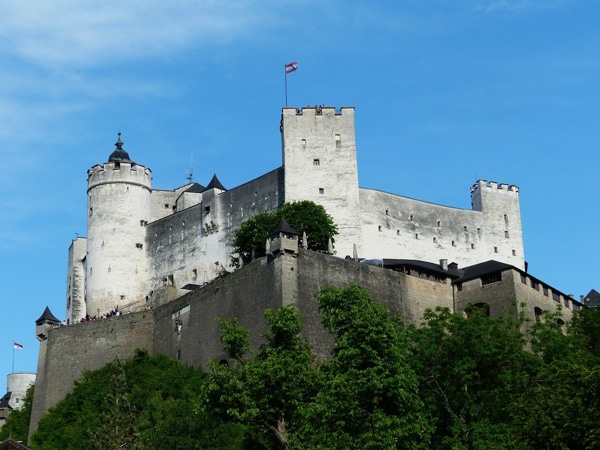 ---
More Munich Guides
---
Getting To Munich
Munich is in southern Germany in the German Bundesland (state) of Bayern (Bavaira). It's located just a few hours from Switzerland, Austria, and the Czech Republic.
Munich is easy to reach via train, bus, car or plane. If arriving from the US, consider flying directly into Munich International Airport (the second busiest airport in Germany). I found flying right into Munich (instead of Frankfurt) easy and stress free. You can take public transportation into the city (it takes about an hour) or arrange an easy airport transfer here.
---
Getting Around Munich
The majority of tourist sites are located in downtown Munich. If you stay in the city center, you should be able to walk to most sites. For the sites that are further away (e.g., Nymphenburg Palace, Dachau, BMW Museum) you can hop on a tram, bus, U-bahn or S-bahn.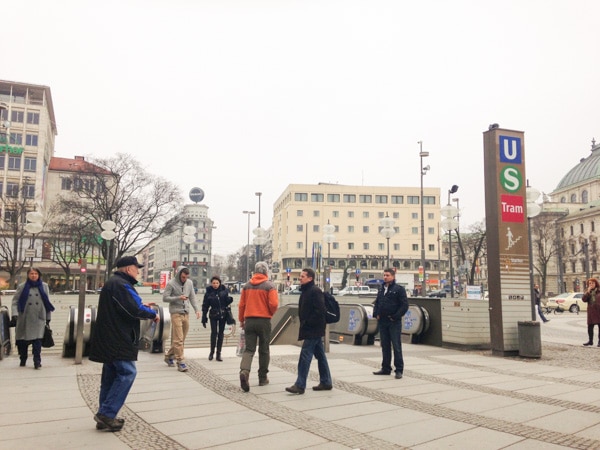 ---
Best Munich Travel Guides
These are our two favorite travel guides. We typically buy a Rick Steves guide whenever there's one available. And I highly recommend the Culture Smart books – I always read one before visiting a new country because they have so much useful cultural information (I usually read it on the plane). You can get a hard copy or Kindle version.
---
Munich Basics
Population
1.46 million
Munich is capital of and the largest city in Bavaria, and 2nd largest in Germany.
Airport
Munich International Airport
Bundesland
Bavaria (Bayern)
Train Travel Times to Munich
Berlin > Munich = 4.5 hours
Frankfurt > Munich = 3 hrs 15 min
Hamburg > Munich = 5 hrs 45 min
Salzburg > Munich = 2 hours
Paris > Munich = 7-8 hours
Rome > Munich = 9.5 hours
Prague > Munich = 5 hours

Fun Facts
The name Munich comes from the Old/Middle High German word Munichen, which means "by the monks."
You can sunbathe nude in (parts of) the English Garden.