Planning to visit Cologne (Köln in German) and surrounding region? Start your trip planning here!
Keep reading this page for an overview of what to do and see in the Cologne area. Or check out one of our more in-depth guides:
Ok, let's a take a look at the beautiful Cologne area and everything you can do and see here!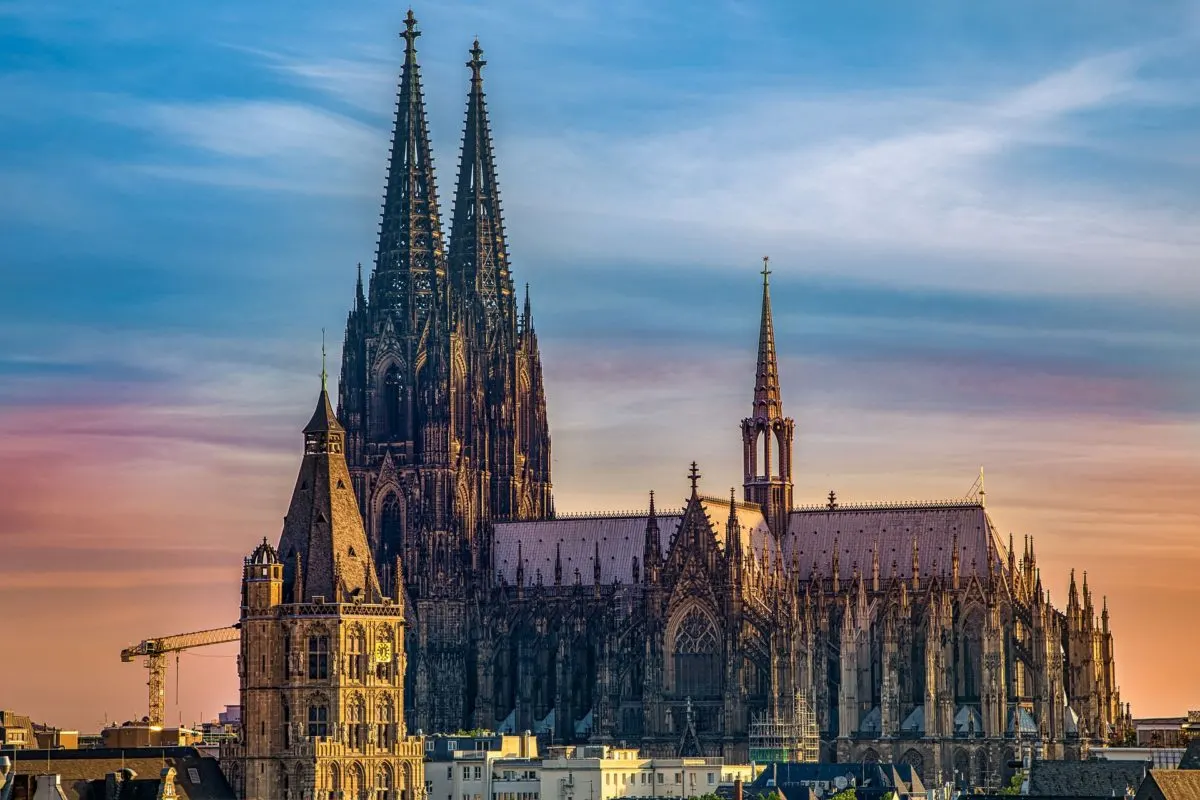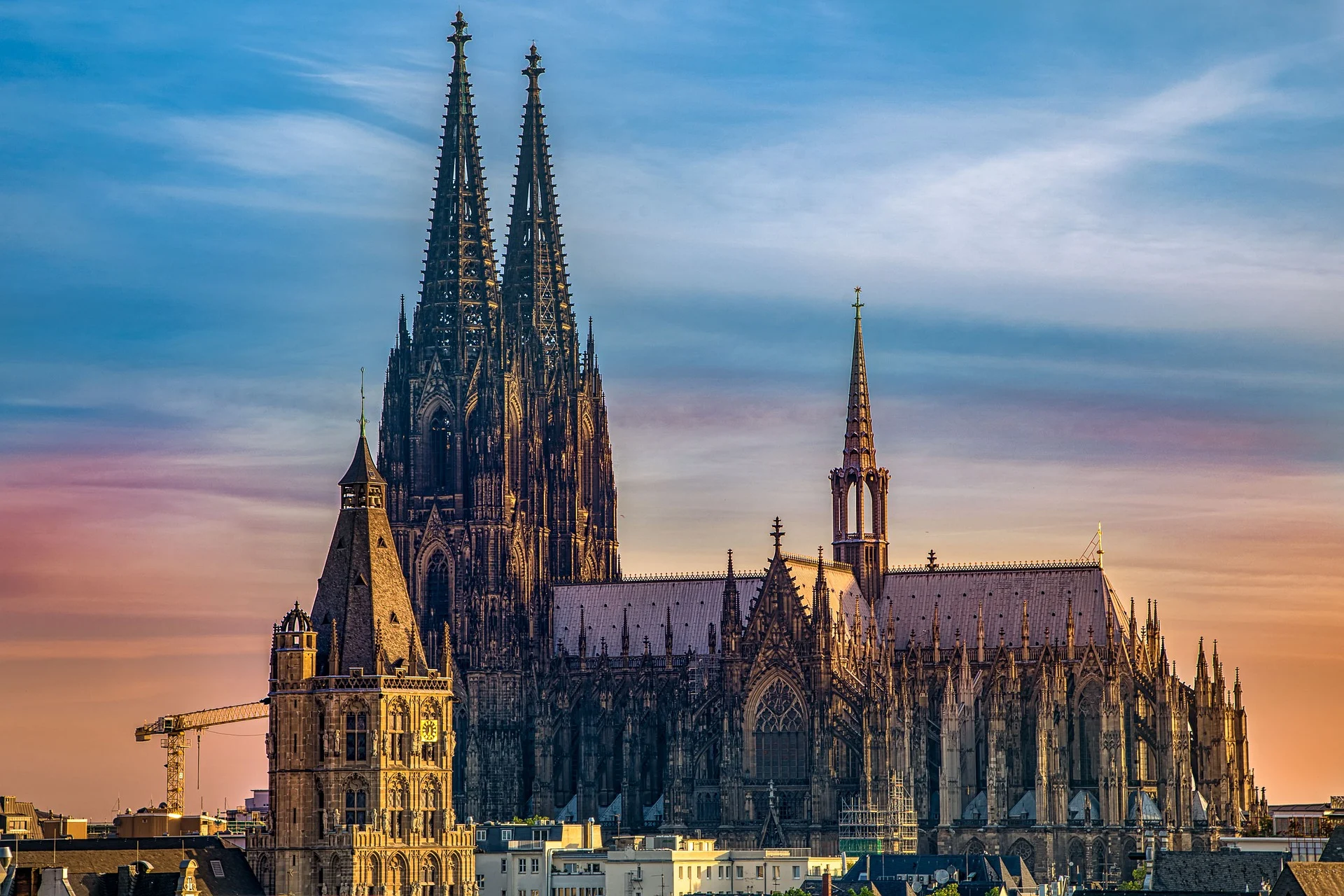 This post contains affiliate links. If you click through and make a purchase, I my earn a small commission, at no additional cost to you. Read our full disclosure here.
This city guide is an introduction to Cologne and will help you start planning your visit to this city on the beautiful Rhine (Rhein in German).
Cologne is in western Germany in what's called the Rhine-Ruhr metropolitan region of the Bundesland Nordrhein-Westfalen (state of North Rhine-Westphalia).
I've visited Cologne (and the Rhine/Mosel area) several times and have even spent a couple months living in Cologne and later in a smaller town in the region. It's a beautiful area with so much to do, see, and experience!
Near the Rhine and Mosel rivers, Cologne (Köln) is a must-see for many visitors to Germany. Home of the magnificent Cologne cathedral (Kölner Dom), a chocolate museum, the famous Kölsch beer, river cruises, and hip neighborhoods, you'll find plenty to do, see, and experience in Cologne.
Ready to plan your dream trip to Cologne? Let's get started!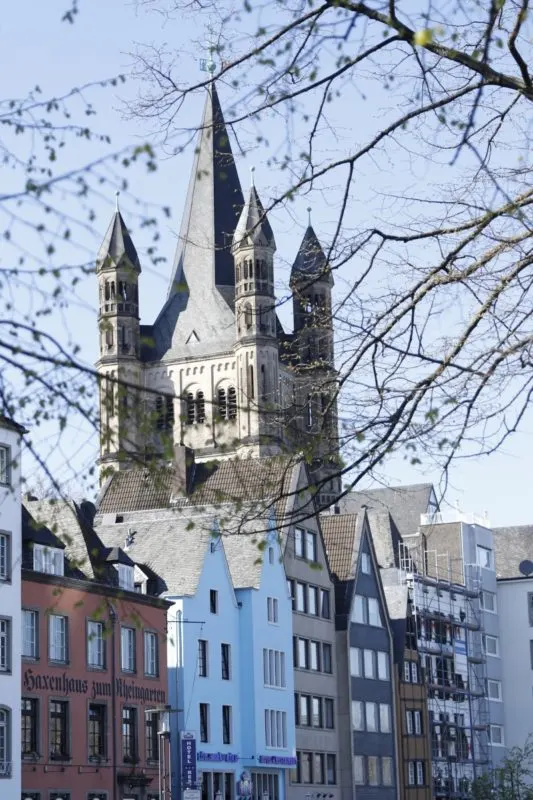 ---
What to Do and See in Cologne
Whether you're into food, history, architecture, nature, art, or spontaneous adventures, you'll find plenty to see, see, and experience in and around Cologne! Here are a few ideas to get you started:
Cologne Cathedral
Chocolate museum
Boat trip on the Rhine
Cologne Zoo
Christmas markets
Ludwig Museum
Cologne's Old Town
Botanical Garden
Romano-Germanic Museum
Belgian Quarter
NS Documentation Center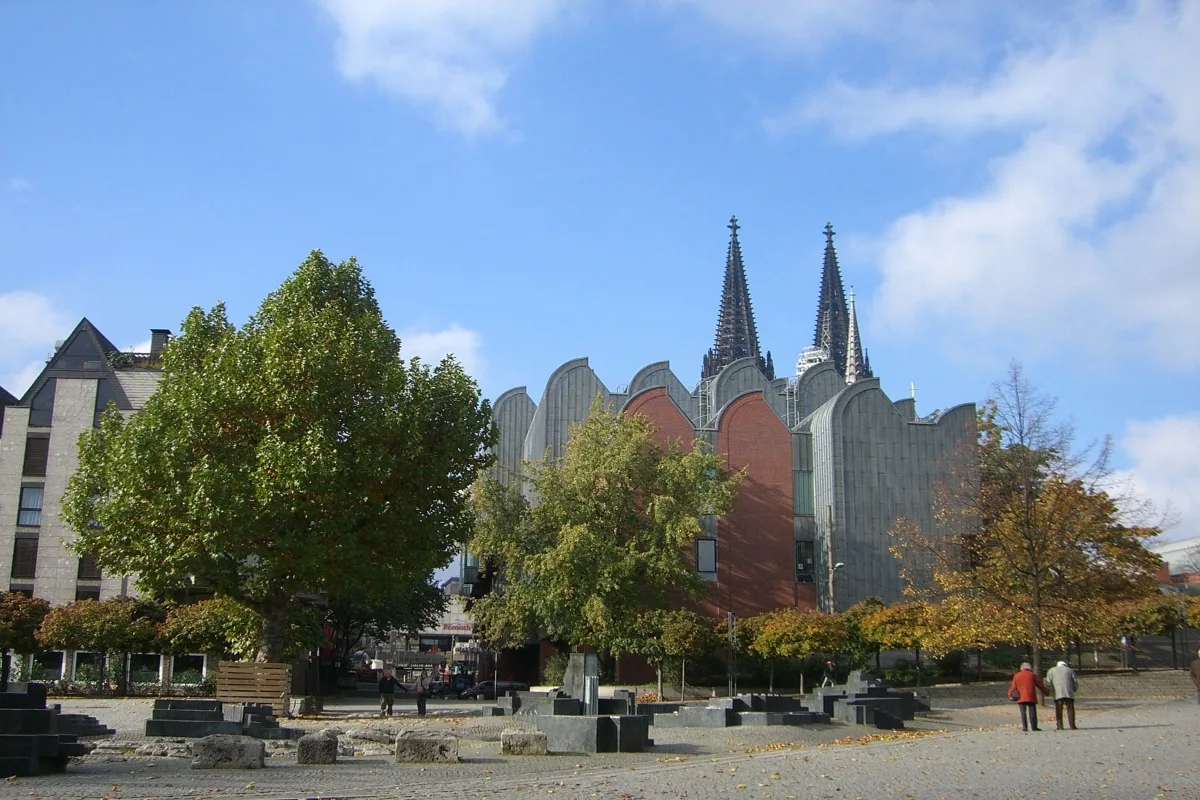 ---
Cologne Accommodation Guide
Cologne offers a ton of comfortable places to lay your head at the end of a busy day of sightseeing!
READ our Cologne (Köln) hotel guide!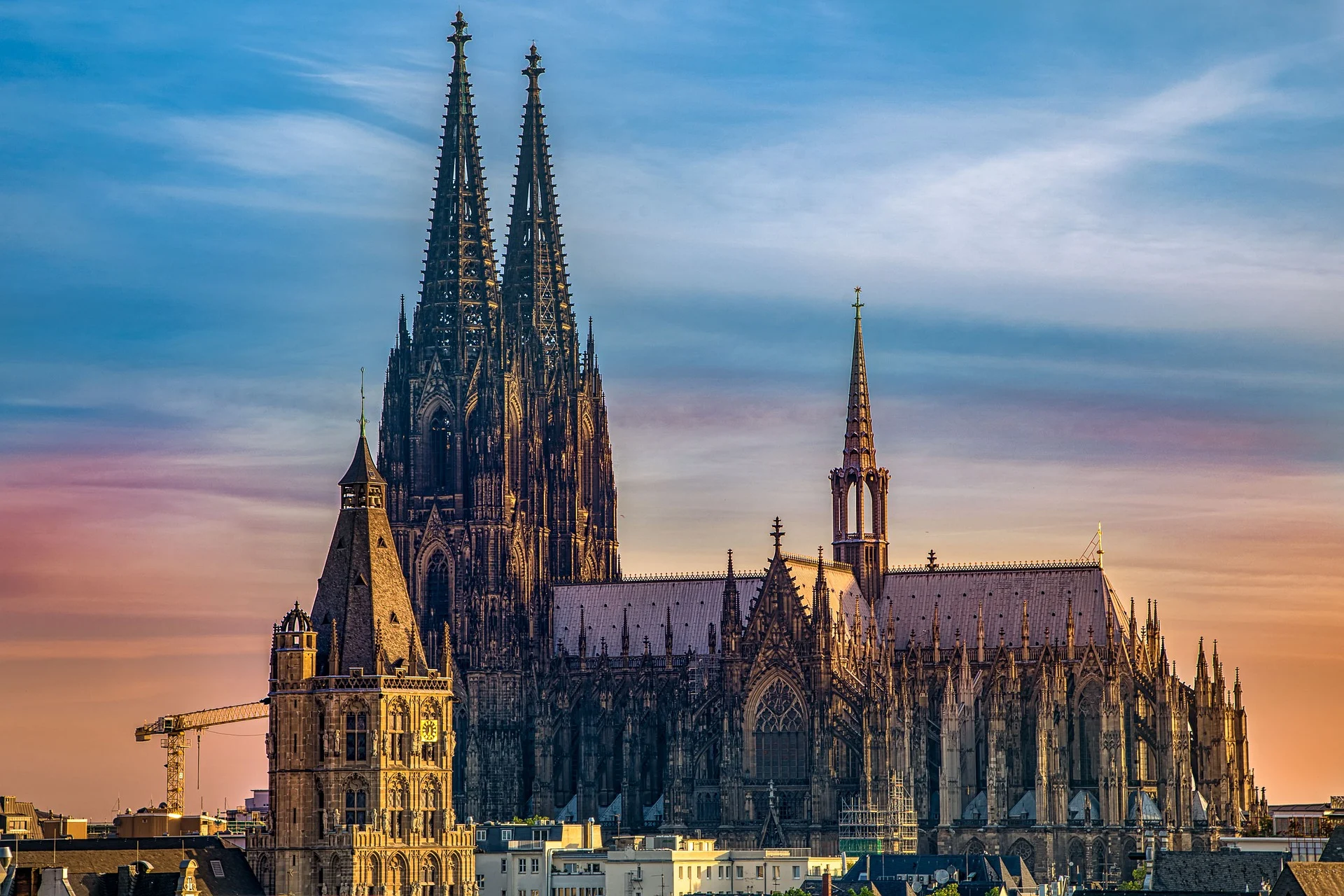 ---
Cologne Tours & Tickets
Cologne has so many tours and special tickets to make your visit extra special, not to mention extra easy by booking in advance.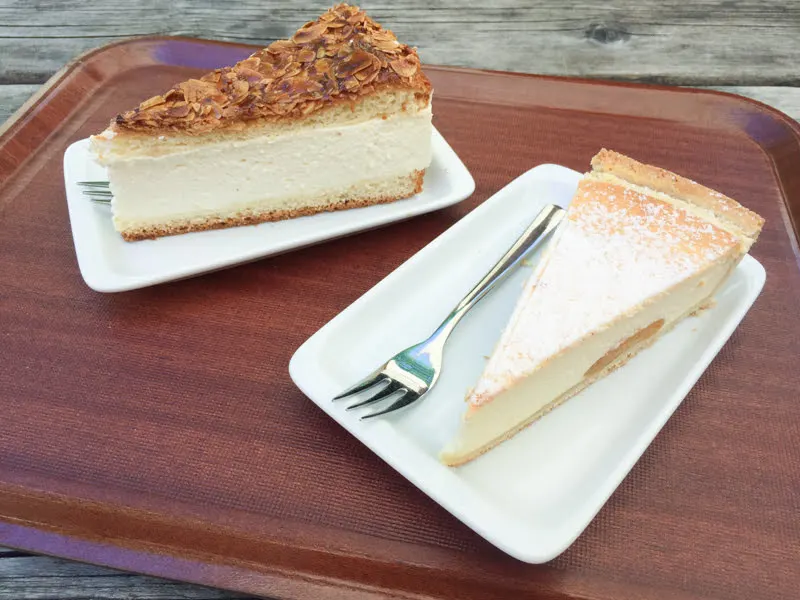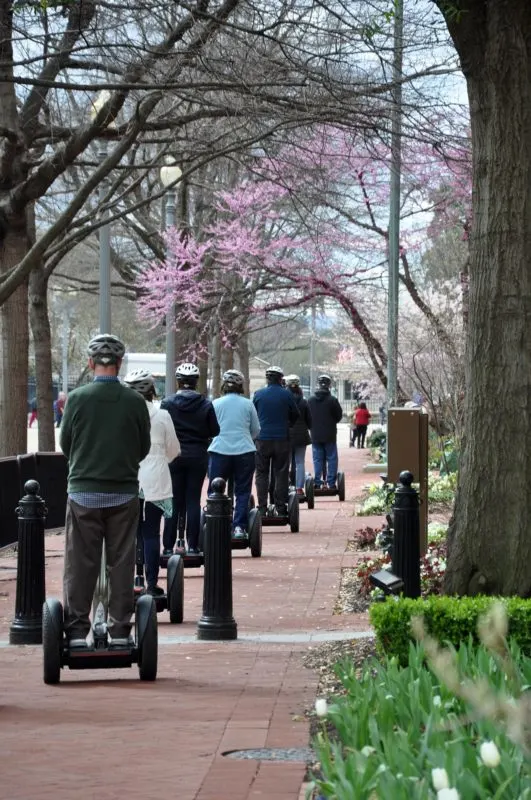 ---
Cologne Day Trips
One of the best things about making Cologne your home base is that you have countless day trip options! Here are a few ideas:
Linz am Rhein
Düsseldorf
Bonn
Ahr Valley
Carolus Thermen Bad (Aachen)
Monschau
Aachen
Liege, Belgium
---
Best Cologne Travel Guides
These are our two favorite travel guides. We typically buy a Rick Steves guide whenever there's one available. And I highly recommend the Culture Smart books – I always read one before visiting a new country because they have so much useful cultural information (I usually read it on the plane). You can get a hard copy or Kindle version.
---
Getting to Cologne
Cologne is easy to reach via train, bus, car or plane. If arriving from the US, consider flying into Düsseldorf International Airport. You can take public transportation to Cologne (it takes about an hour) or arrange an easy airport transfer here.
---
Getting Around Cologne
The city center is very walkable and you should be able to easily walk to many hotels and tourist sites. For the ones that are further away you can hop on a tram, bus, U-bahn or S-bahn.
---
Cologne Basics
Population
1 million

Cologne is the largest city on the Rhine river and in North Rhine-Westphalia. It's the 4th largest and one of the oldest cities in Germany.
Airport
Düsseldorf International Airport (DUS) & Cologne/ Bonn Airport (CGN)
Bundesland
North Rhine-Westphalia
(Nordrhein-Westfalen)
Train Travel Times to Cologne
Berlin > Cologne = 4 hrs 20 min
Frankfurt > Cologne = 1 hr – 2 hrs 20 min
Hamburg > Cologne = 4 hours
Salzburg > Cologne = 6 – 8 hours
Paris > Cologne = 3.5 hrs – 5 hrs
Rome > Cologne = 12 hrs 45 min – 14 hrs 45 min
Prague > Cologne = 7.5 hrs – 8.5 hrs

Fun Facts
Cologne's airport has the only runway in Germany that is also an emergency landing site for NASA shuttles!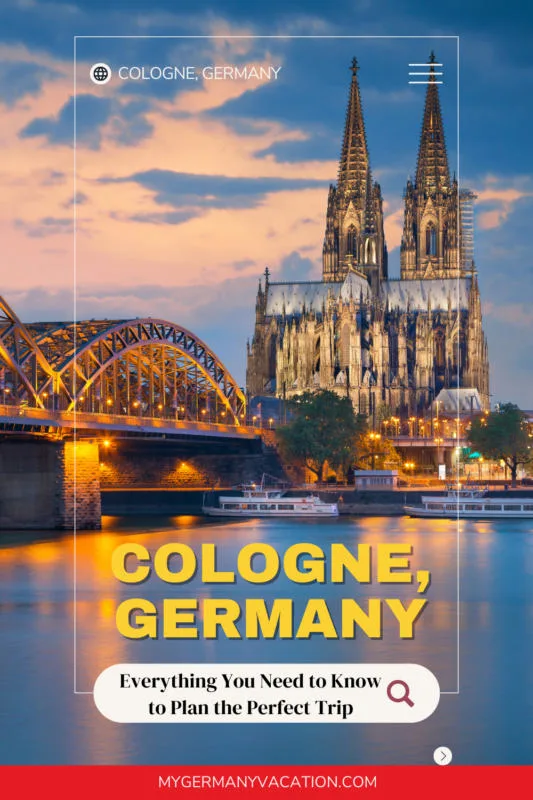 ---
ULTIMATE GERMANY TRAVEL RESOURCES
We've gathered some of our essential travel guides, websites, and other information to help you plan the best vacation! We use these resources ourselves and share them to save you money, time, and stress so you can focus on enjoying and making the most out of your time in Germany.

GERMANY TRAVEL BUNDLE: Our Ultimate Germany Travel Bundle gives you the best tools, up-to-date tips, and expert insights to easily and efficiently tackle the travel planning process. You'll get our custom Trip Planning Map, which shows you the best sights, hotels, castles, and more – because seeing where things are in relation to each other makes trip planning SO much easier! You also get our Trip Planning Spreadsheet, City Cheatsheets, How-to Videos, Germany Trip Planning Guide, and Trip Planning Spreadsheet!

BOOKING FLIGHTS: To find the the best flights deals, we recommend checking Kayak, Skyscanner, Expedia, Travelocity. These websites are also great for getting rental cars.

ACCOMMODATIONS: We recommend using Booking.com since they have widest range of accommodations available from hostels, boutique hotels, luxury chains, aparthotels, at the best prices. For vacation homes, we suggest checking VRBO. We also have accommodation guides on different destinations (Hamburg, Cologne, Munich, Stuttgart, and more to come!) in our website.

TRAINS & BUSES: For point-to-point or regional train tickets (great for day trips or groups) within Germany, or tickets originating in Germany to other European destinations, we recommend buying them on the Deutsche Bahn (German Rail System) website. If you want to buy a rail pass for Germany (or elsewhere in Europe), buy them on Rail Europe. For buses, FlixBus offers tickets for routes within Germany and to other European countries. FlixBus is often cheaper than trains but can take longer.

TRAVEL CREDIT CARD: One of the best ways to make travel to Germany more affordable is by booking free flights. Using the points accrued with our Chase Ink credit card (and a few others), we haven't had to pay for flights to Europe in the past 10 years!

TICKETS AND TOURS: We always recommend exploring a new city for the first time with a Hop On Hop Off Bus tour (ride it all the way around for the entire 1.5-2 hour tour). Here is our guide on the best Hop On Hop Off Bus tours for different German cities. For guided walking tours, day trips, private tours, and skip-the-line tickets, Get Your Guide is our go to!

WHAT TO PACK: Not sure what to bring to Germany? Check out our 2-week minimalist packing guide for tips on traveling light, and our Germany packing list for our must-pack items. Bonus: check out our guides on finding the best travel purse and best travel scarf with a hidden security pocket.

TRAVEL CONSULT: If you feel like you need more help and guidance beyond these resources, book a travel consult with us! We offer personal live sessions where we'll help you with things like planning your itinerary, showing you how to book train or skip-the-line tickets, and answer any other questions you have about traveling to Germany.