Hallo! We're Aaron & Cate
and we're here to help you plan your dream vacation to Deutschland!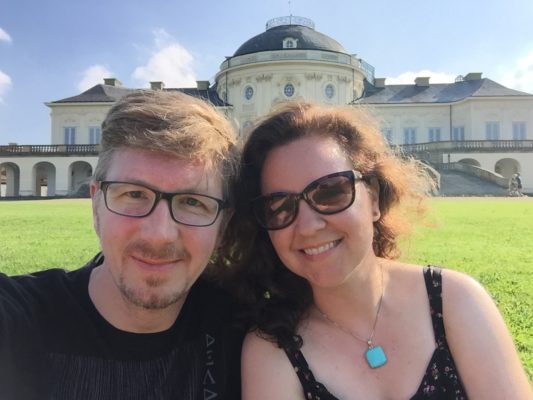 A few summers ago, at the end of our road trip around Germany revisiting several places I'd lived, I joked to Aaron that he'd definitely gotten an off-the-beaten-path tour.
Aaron stopped packing for a moment and said "that's exactly what I loved most about this trip!"
That got me thinking…
For the past 3 decades I've been helping friends, family, colleagues, students, and random strangers in grocery stores make their trips to Germany extra wunderbar by giving them lots of insider tips and information.
The kind that only comes from someone who's not only lived in various cities in Germany but has traveled all over the country. By train, car, bus, bike, and foot!
I started this website the day we returned to the US after that summer road trip. Then COVID hit and put everything to the side until travel started up again. Our guides and travel planning services were an immediate hit!
So much so that Aaron decided it was time to leave his IT job and we went back to Germany to do travel research so we can be up-to-date on all things Germany travel.
We're not influencers who get paid to travel to a city for a couple days. We invest our own money into our on-the-ground travel research so we can share the best with you!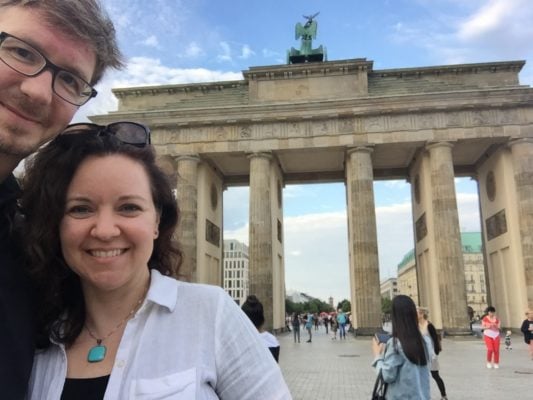 About Cate & Aaron
Cate lived in Germany for 4+ years (Hamburg, Stuttgart, Magdeburg, and Freiburg with shorter stints in Braunschweig, Cologne, Mayen, Murnau, Berlin, and Munich) and has been traveling there for 30+ years. She has a PhD in German Applied Linguistics and taught college German in the US for several years. Cate is the main writer on MGV.
Aaron lived in Spain but has now been traveling to German for over 30 years (25 of them with Cate). He has an MS in Information Science, used to work in higher ed IT, and is a pro at driving on the Autobahn.
Want to get in touch? Contact us here!