Planning to visit Stuttgart or the Black Forest region? Start your trip planning here!
Keep reading this page for an overview of what to do and see in the Stuttgart area. Or check out one of our more in-depth guides:
Ok, let's a take a look at the beautiful Stuttgart area and everything you can do and see here!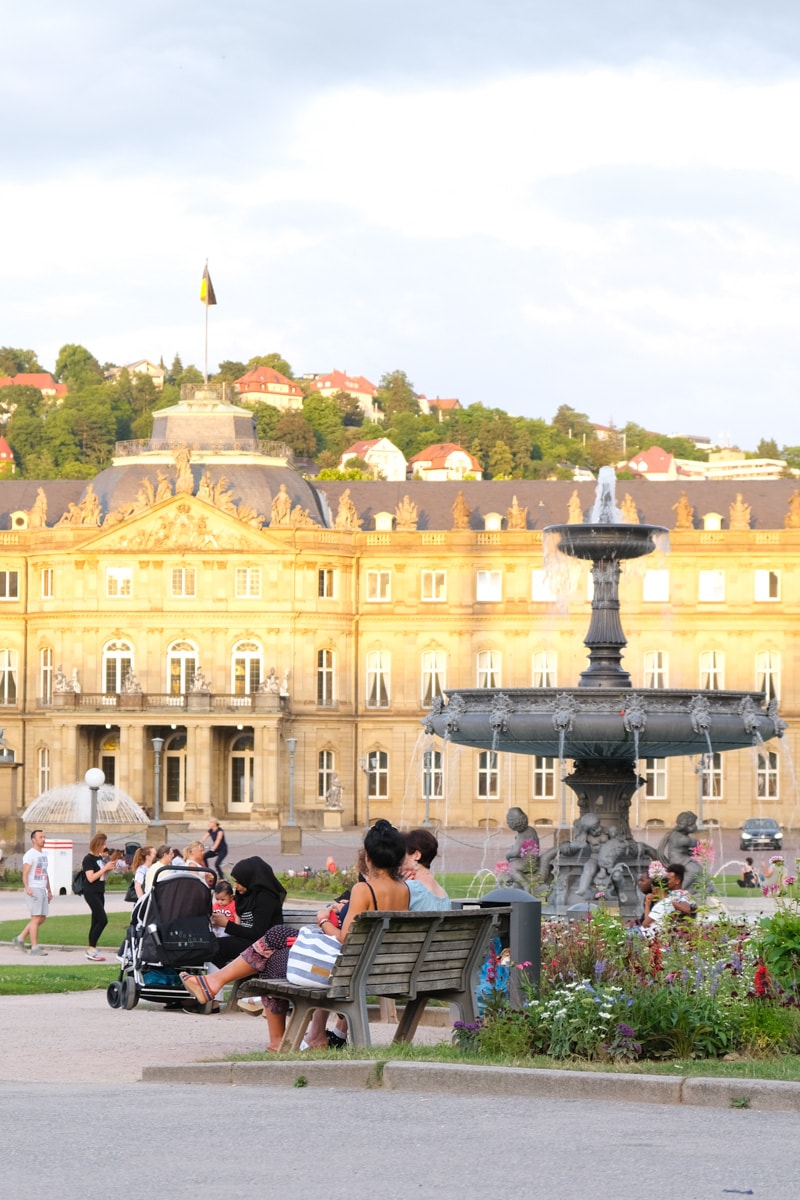 This post contains affiliate links. If you click through and make a purchase, I my earn a small commission, at no additional cost to you. Read our full disclosure here.
With the Black Forest to the south, the Schwäbish Alb (Swabian Alps) to the northeast, and France to the west, Stuttgart has a lot to offer.
Home of the legendary Cannstatter Volksfest (better than Oktoberfest!), a huge historic Christmas market, and vineyards right in the city, you'll find plenty to do, see, and experience in and around this off-the-beaten-path city.
This city guide is an introduction to Stuttgart and will help you start planning your visit to this vibrant city north of the Black Forest.
I lived in Stuttgart and have returned several times since then. I'm excited to now help you plan your dream trip to the capital of Baden-Württemberg. Let's get started!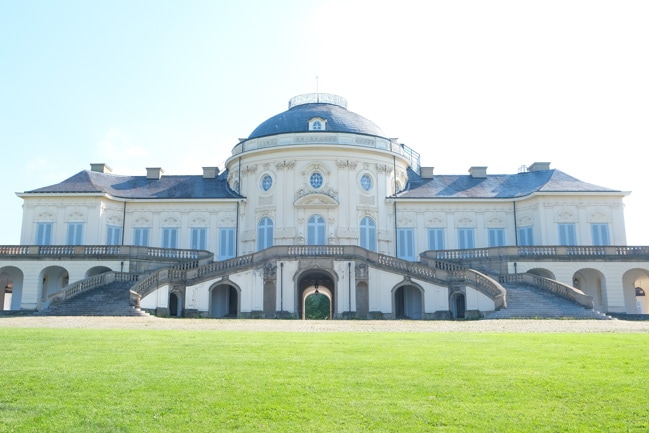 ---
What to Do and See in Stuttgart
READ our guide on 31 things to do in Stuttgart
Whether you're into food and drink, history, architecture, nature, art, or spontaneous adventures, you'll find plenty to see and experience in and around Stuttgart! Here are a few ideas to get you started: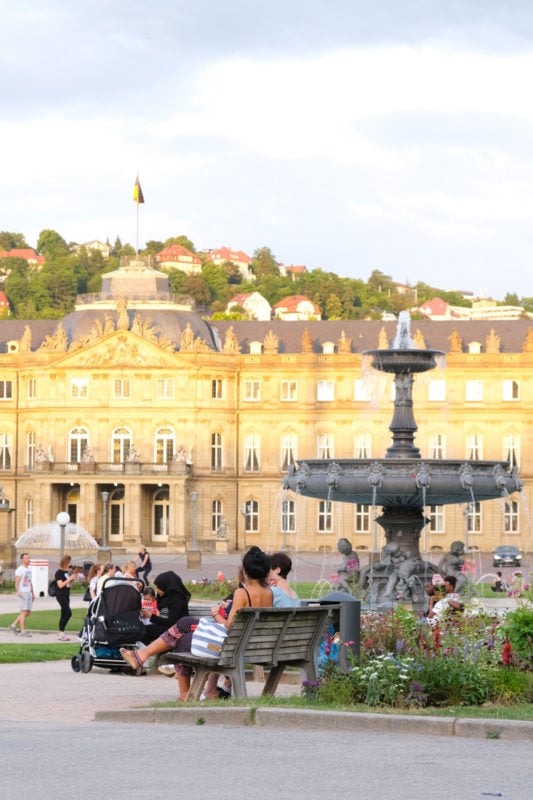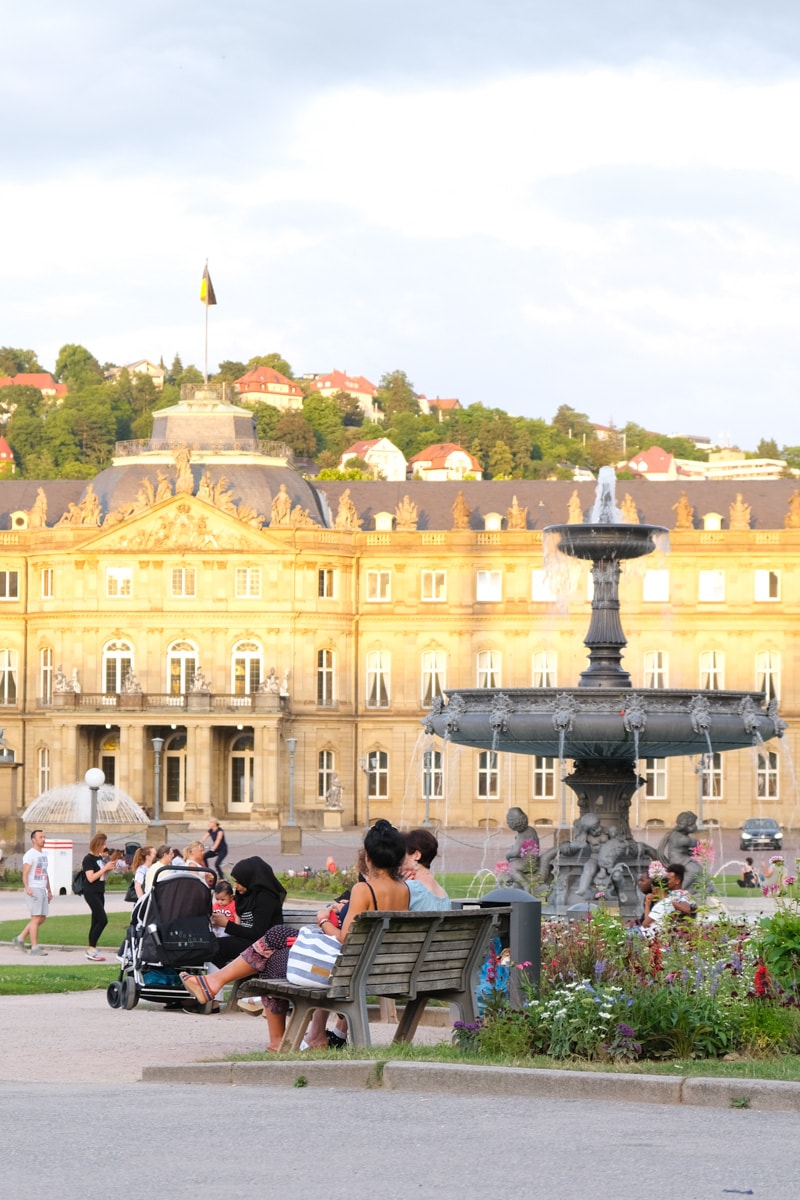 Canstatter Volksfest
Hike to Bärenschlössle
Eugensplatz
Pig Museum
Bad Cannstatt
BMW Museum
Porsche Museum
Schloss Solitude
Markthalle
Die Seilbahn & die Zacke
Schlossplatz
Schillerplatz
Wilhelma Zoo
Killesberg Tower
Neues Schloss
Vineyard walk
Birkenkopf
Staatsgalarie
READ our Stuttgart Christmas market guide!
---
Where to Stay in Stuttgart
READ our Stuttgart hotel guide here!
Most recently I stayed Motel One and Hotel Unger near the Königstrasse shopping area, museums, and the Christmas market. I highly recommend these hotels! Both are an easy walk to the train station and many downtown sights, yet they're quiet, comfortable, have A/C, and offer breakfast.
You can also check out our Stuttgart hotel guide here for more options.
TIP: Book your room in advance! They tend to fill quickly during peak travel times so I recommend seeing what's open for your travel dates now!
---
Stuttgart Tours & Tickets
READ our guide on 31 things to do in Stuttgart!
Stuttgart has so many tours and special tickets to make your visit extra special. Here are some fun things to do!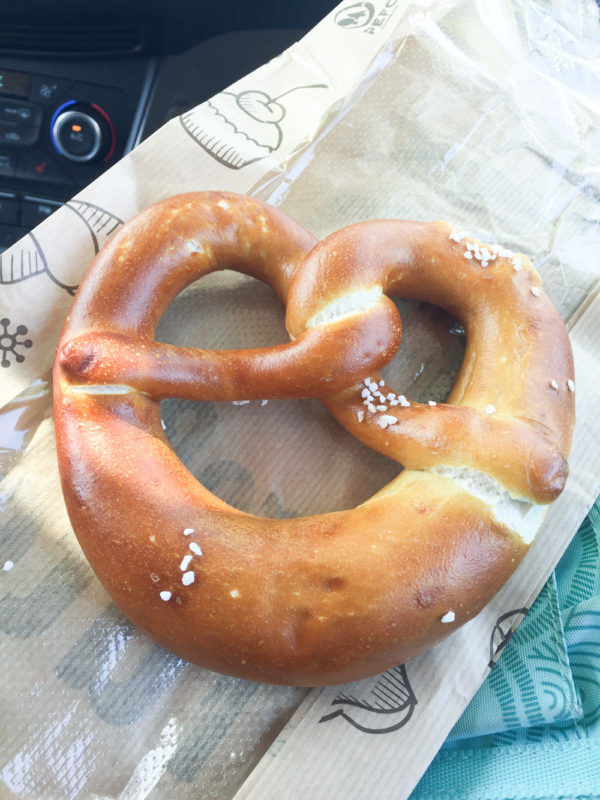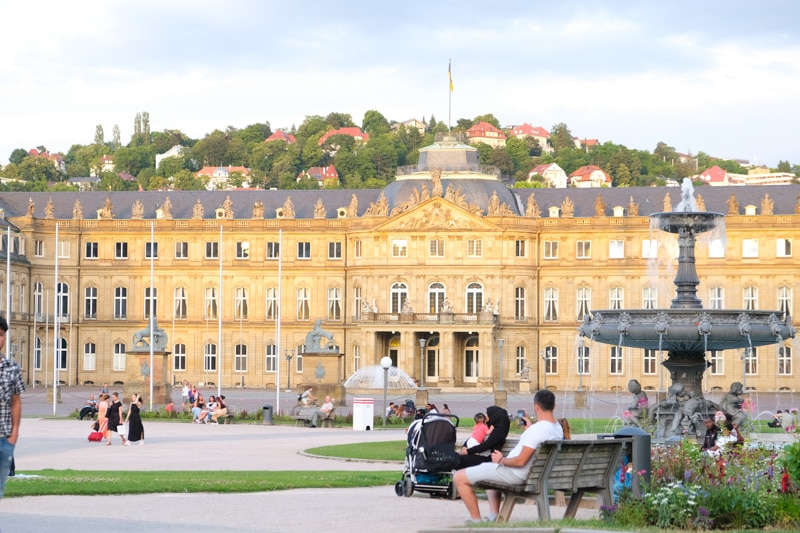 ---
Stuttgart Day Trips
READ our Stuttgart day trips guide!
One of the best things about making Stuttgart your home base while visiting Baden-Württemberg is that you have countless day trip options!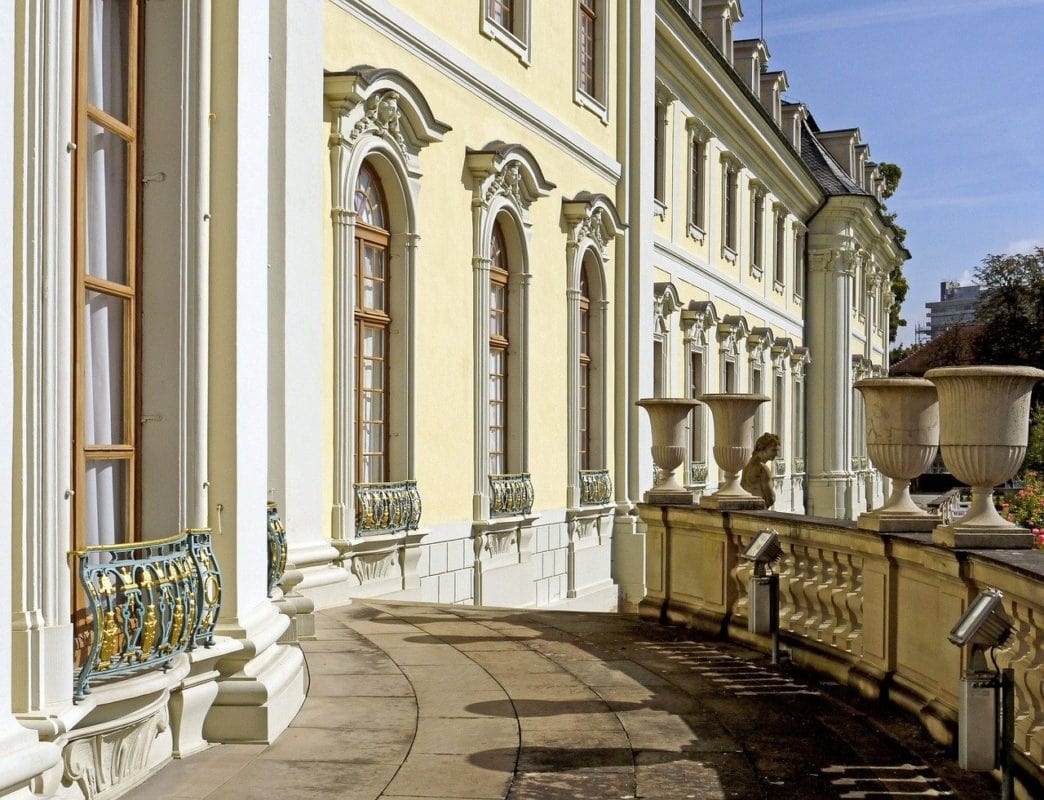 Beuren Open Air Museum
Swabian Forest Railway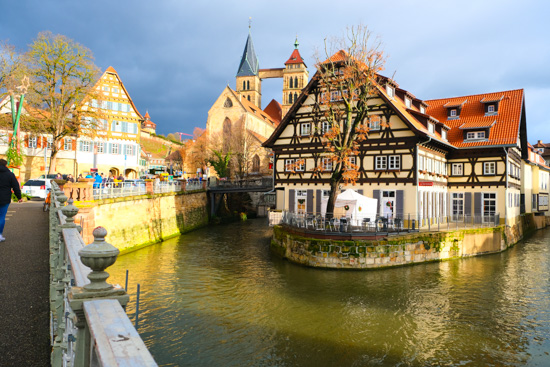 ---
Getting To Stuttgart
Stuttgart is located in southwest Germany in the German Bundesland (state) of Baden-Württenberg. It's just a few hours away from France and Switzerland.
Stuttgart is easy to reach via train, bus, car or plane. If arriving from the US, consider flying directly into Stuttgart International Airport. I often fly in and out of Stuttgart because it's so easy and stress free (Delta has a direct flight from Atlanta and it's a quick hop from other European hubs).
You can then take the S-bahn into downtown Stuttgart in 40-ish minutes, a bus to Tübingen if you're heading in that direction, a taxi right to your destination (it takes about 30 minutes to drive into the city center) or you can reserve an an easy airport transfer ahead of time.
If you're arriving via train or bus, you'll arrive at the central train station downtown (Hauptbahnhof). From there you can walk to many downtown hotels (check out our Stuttgart hotel guide here) and tourist sights, take public transportation or grab a taxi.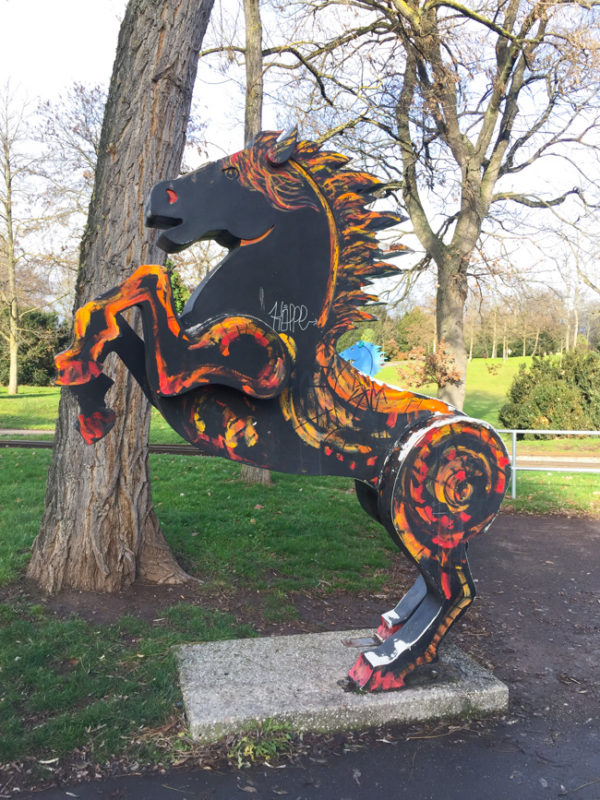 Getting Around Stuttgart
If you stay in the city center, you should be able to walk to most sites. For the sites that are further away (e.g., TV tower, vineyards, BMW museum) you can hop on a tram, bus, U-bahn or S-bahn or use the Hop On Hop Off bus.
---
Best Germany Travel Guides
These are our two favorite travel guides. We typically buy a Rick Steves guide whenever there's one available. His Germany guide doesn't include Stuttgart but if you're traveling to the Black Forest or elsewhere in Germany, you'll find it useful.
We also highly recommend the Culture Smart books. I always read one before visiting a new country because they have so much useful cultural information (I usually read it on the plane) that gives me much-appreciated insight into what I'm doing, seeing, eating, and experiencing.
You can get a hard copy or Kindle version for each book.
Stuttgart Basics
Population
634,830

Stuttgart is capital of and the largest city in the German state of Baden-Württenberg.
Airport
Stuttgart International Airport
Bundesland
Baden-Württemberg
Train Travel Times to Stuttgart
Berlin > Stuttgart = 5.5 hrs
Frankfurt > Stuttgart = 1.5 hrs
Munich > Stuttgart = 2 hrs
Strasbourg > Stuttgart = 2 hrs
Paris > Stuttgart = 3.5 hrs
Zurich > Stuttgart = 3 hrs
Prague > Stuttgart = 7.5 hrs
Brussels > Stuttgart = 5 hrs

Fun Facts
Stuttgart's name comes from its horse breeding past. The area around which the city was developed was originally a site for breeding cavalry horses. This all makes sense when you see the Porsche logo!