Black Forest Travel Guide
This post may contain affiliate links. Read my disclaimer policy.
Thinking about visiting Germany's beautiful Black Forest? Keep reading this guide for an overview of what to do and see in the Black Forest area. Or dive into one of our more in-depth guides:
---
What to Do and See in the Black Forest
Whether you're into food, history, architecture, nature, art, or spontaneous adventures, you'll find plenty to see and experience in and around the Black Forest! Here are a few ideas to get you started:
READ our guide on what to do in the Black Forest
Baden-Baden
Triberg im Schwarzwald
Triberg waterfalls
Staufen
Black Forest National Park
Feldberg
​Schauinsland
Lake Titisee
Calw
Freudenstadt
Bad Wildbad
Gengenbach
Schluchsee
Mummelsee
Wutach Gorge
Black Forest Open Air Museum
Europa-Park in Rust
Castle Hohenzollern
Castle Lichtenstein
TIP: if you have our Germany Travel Planner/Bundle be sure to check out the interactive planning map so you can see where the best sights are located. Seeing where these sights are on the map, along with our up-to-date photos and tips, makes planning your trip SO much easier. If you don't yet have it, click here to get access.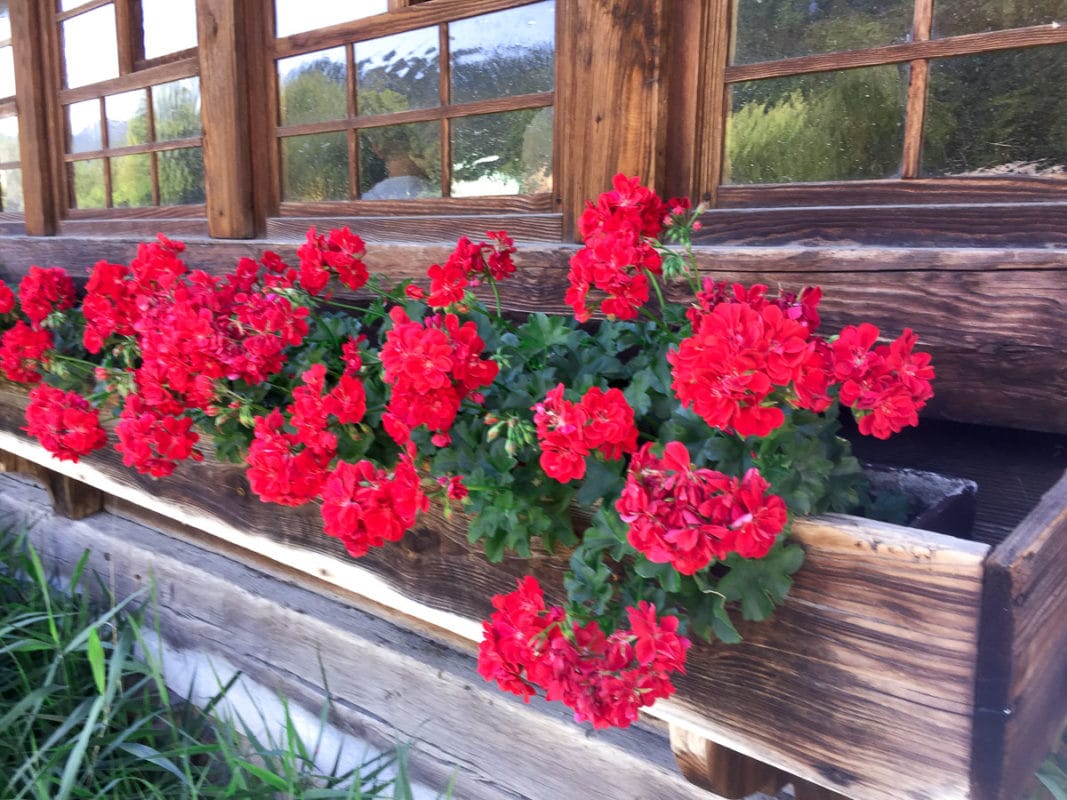 ---
Black Forest Accommodations
There are a lot of hotels and vacation rentals in the Black Forest region. You can stay in a city like Freiburg or Baden-Baden or you in small towns and villages like Triberg, Staufen, Haslach, Gengnenbach, etc. You can also rent apartments and vacation homes in the rural areas of the Black Forest.
Park Hotel Post (Freiburg im Breisgau): Housed in a stately 19th-Century Art Nouveau-style building, Park Hotel Post is a 4-star hotel located in Freiburg city center. This classy hotel offers elegant rooms with literary and cultural themes and modern facilities.

Hotel Restaurant Ketterer am Kurgarten (Triberg): This family-run hotel is located just 10 minutes away from the Triberg Waterfalls. The warm and cozy rooms offer scenic views of the Black Forest which you can also enjoy from the restaurant and beer garden in the hotel.

Hotel Rathausglöckel (Baden-Baden): Hotel Rathausglöckel is a historic hotel a short walk from Baden-Baden's famous thermal baths. This 4-star hotel features fully renovated and individually furnished rooms and suites all while being set in a historic building from the 16th century. The hotel also has a highly-rated daily breakfast buffet, a terrace, wine cellar and bar onsite.
READ our Black Forest hotel guide!
If you're looking for an apartment in the Black Forest, do a search on Booking.com. We've found several great apartments there (less than what we saw on Airbnb for the same apartment) and it's SO nice to have all hotel and apartment reservations in one place.
TIPS:
If you have our Germany Travel Planner/Bundle you'll find recommended hotels on our interactive planning map. Seeing where these hotels are in relation to the top sights makes it a lot easier to find the perfect place to stay. If you don't yet have it, click here to get access.
Book your Black Forest accommodations in advance! They tend to fill quickly during peak travel times (summer, Christmas, etc) so I recommend seeing what's open for your travel dates.
---
Black Forest Tours & Tickets
The Black Forest has many guided tours and special tickets to make your visit extra fun. Book in advance so you don't have to scramble once you're in town and potentially miss out on an activity or tour you're looking forward to.
Find the best deals on Black Forest tours & tickets here!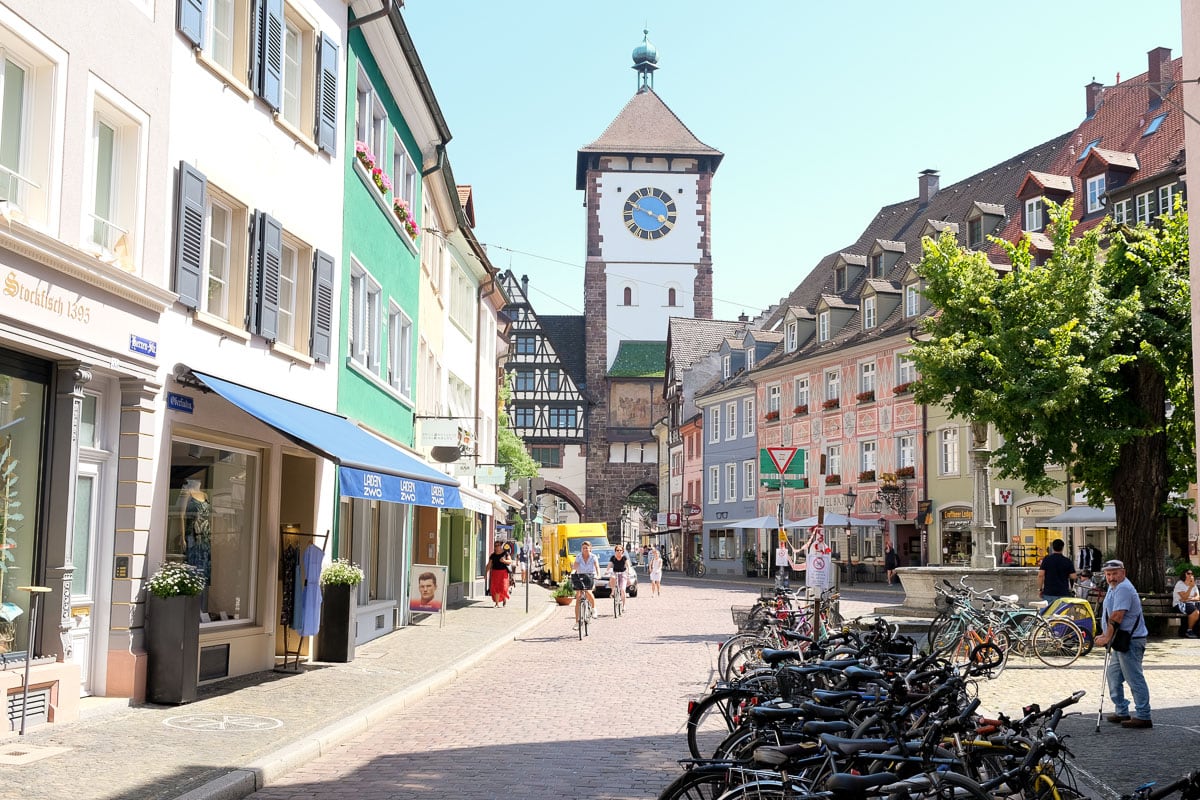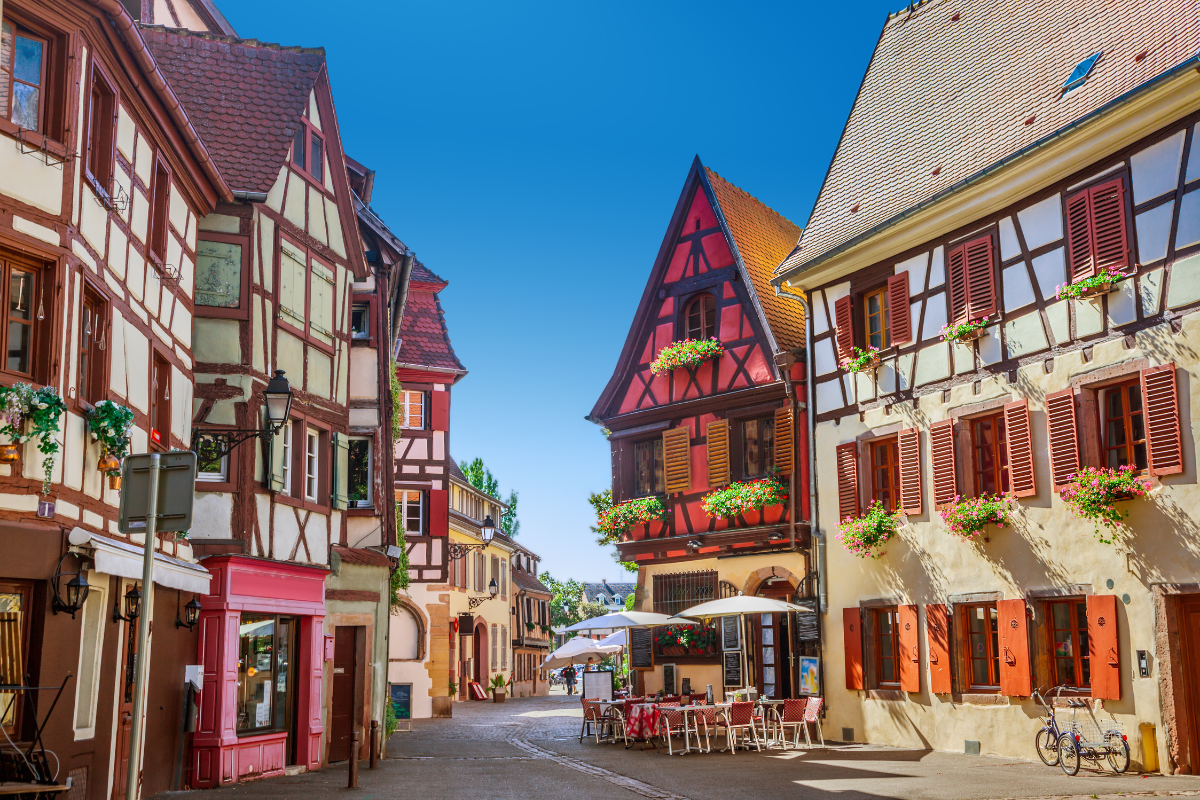 ---
Black Forest Day Trips
One of the best things about visiting the Black Forest is that you have countless day trip options. You can plan your own day trips for maximum flexibility or book guided tours for maximum relaxation and convenience. Here are some ideas to get your planning started.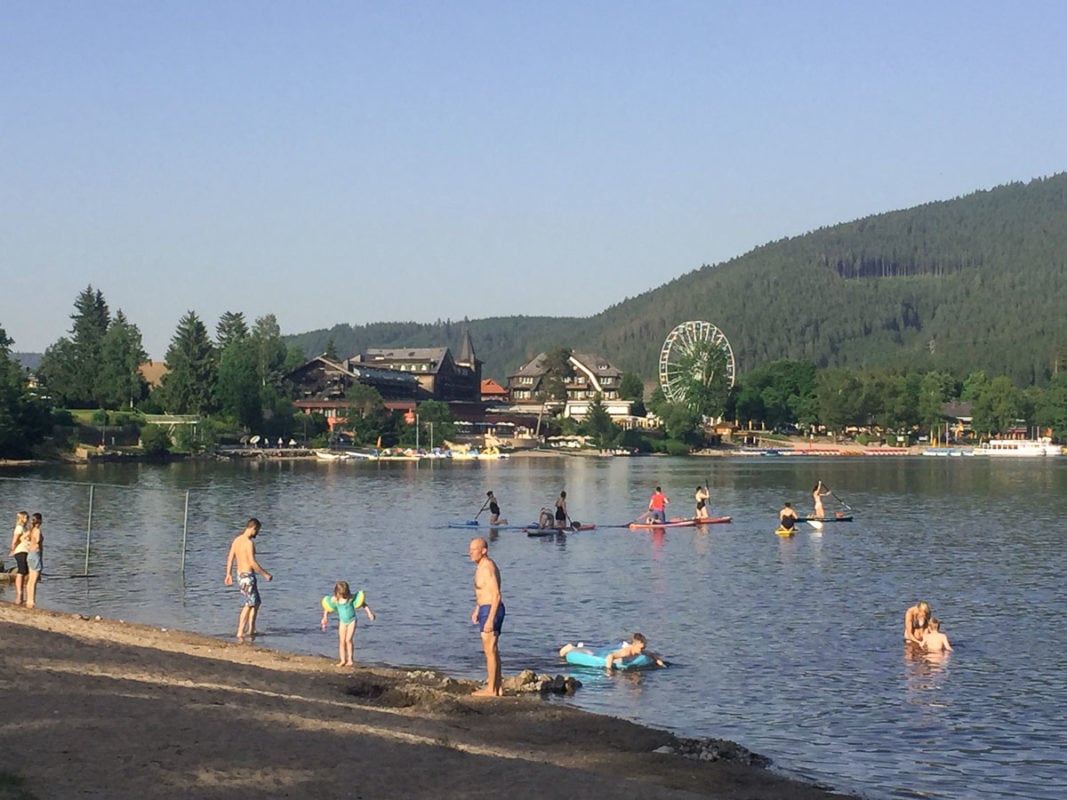 TIP: If you have our Germany Travel Planner/Bundle look at our interactive planning map to see do-able day trips. Seeing the castles, towns, and other must-see sights on the map (along with our photos and up-to-date tips) makes it much easier to decide what to add to your itinerary. If you don't yet have it, click here to get access.
---
Know Before You Go
Airport: Stuttgart International Airport (STR)
Currency: euro
Language: the official language of Germany is German (Deutsch)
Time zone: Centra European Time (CET / GMT+ 2 / 6 hours ahead of US EST)
Germany Visa: tourists from the US, Canada, and several other countries do not need a visa to visit Germany for under 90 days
Germany Electricity Socket: Germany uses different voltage and sockets than in North America, the UK, and other parts of the world. Read our guide to adapters and converters so you can safely use your tech in Germany.
Germany SIM card: Read our guide here to SIM cards and other ways to use your phone in Germany.
Germany Car Rentals: We find great deals on rental cars here. You can also check out our scenic Germany road trips article here.
---
Black Forest Travel FAQ
Where is the Black Forest Located?
The Black Forest is located in southwestern Germany. Stuttgart is to the north, Lake Constance (Bodensee) is to the east, Switzerland is to the south, and France is to the west.
Where Can I Find The Above Map?
It's part of our Germany Travel Planner/Bundle, and it's your Germany travel planning BFF! Using our custom interactive planning map you'll be able to quickly see the best sights, castles, hotels, day trips and more – along with our photos and up-to-date tips. Seeing where these things are in relation to each other makes it much easier to plan your overall itinerary, as well as each day of your trip. If you don't yet have it, click here to get access.
What is the Black Forest Famous For?
The Black Forest is famous for traditional cuckoo clocks, Black Forest ham, Black Forest cake, stunning natural landscape including picturesque glacial lakes, waterfalls and mountain peaks, walking, hiking and biking trails, spa towns, quaint villages, bustling university towns, and, of course, a famous forest.
What is the Closest German City to the Black Forest?
The closest major German city is Stuttgart.
How Large is the Black Forest in Germany?
The Black Forest has an area of about 6,009 km2 (2,320 sq mi),
Why is the Black Forest Called the Black Forest?
It's called the Black Forest because of the dense growth of conifer trees in the area that have a very dark green color, giving the illusion of a "black" forest.
How to Get to the Black Forest?
You can reach the Black Forest by train or car. Trains will get you to many locations in the Black Forest but a car is better if you want to explore beyond the cities and main villages, get off the beaten path or visit the Black Forest National Park.
If you're flying to Germany and then heading to the Black Forest, consider flying into Stuttgart, which is located just north of the Black Forest. You could also fly into nearby Strasbourg, France or Basel, Switzerland and then take the train or drive a rental car to the Black Forest.
How to Get Around the Black Forest?
You can get around by driving a rental car or taking trains. We like the freedom and flexibility you get with a car but taking the train is much cheaper.
We use this site to find the best deals on rental cars in Germany.