Traveling to Hamburg? This city guide will help you figure out where to stay and what to do, see, and experience in and around this beautiful city on the Elbe.
I lived in Hamburg and have returned to visit many times. I can't wait for you to be charmed by this northern German city! Ready to plan your dream Hamburg vacation? Let's get started!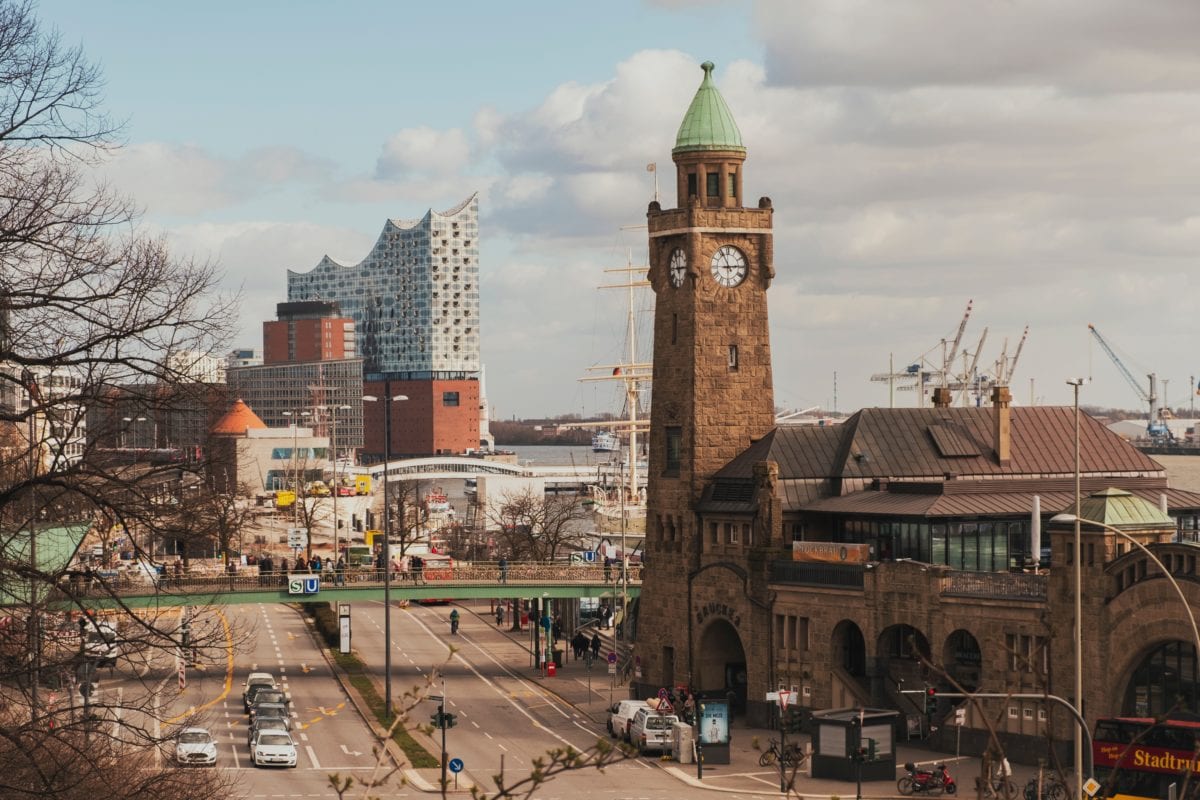 This post contains affiliate links. If you click through and make a purchase, I my earn a small commission, at no additional cost to you. Read our full disclosure here.
---
1. Introduction to Hamburg
Located on the Elbe river in northern Germany, there are countless attractions in Hamburg and so much to love about this beautiful and bustling hanseatic city.
---
2. Where is Hamburg?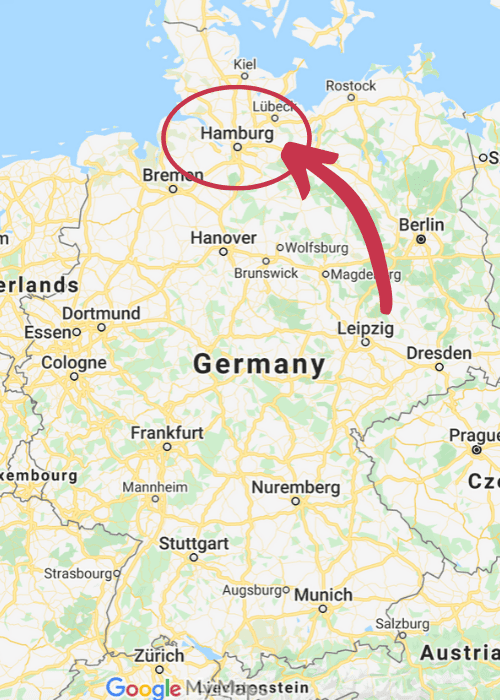 ---
3. Hamburg Basics
Population
1.8 million (city)
5.1 million (metro)
Airport
Hamburg Airport Helmut Schmidt
Bundesland
Hamburg (it's one of 3 "city-states" in Germany
Schleswig-Holstein is the state north of city
Lower-Saxony is the state south of city
Train Travel Times to Hamburg
Berlin to Hamburg: 1 hr 40 min – 2 hrs
Frankfurt to Hamburg: 3 hrs 40 min – 4 hrs 15 min
Munich to Hamburg: 5 hrs 30 min – 5 hrs 45 min
Salzburg to Hamburg: 7 hrs 40 min
Paris to Hamburg: 8 hrs 30 min
Rome to Hamburg: 16 – 21 hours
Prague to Hamburg: 6 hrs 45 min – 7 hrs 15 min

Fun Facts
The greater Hamburg area has as many inhabitants as Norway!
Hamburg has more bridges in its city limits than any other in the world and more canals than Amsterdam and Venice combined!
Hamburg is often shortened to HH, which is what you'll see on Hamburg license plates
Getting around Hamburg. If you're flying into Hamburg you can easily take the U-bahn (metro) into the city center from the airport. If arriving via the main train station, you can walk to many hotels or catch a bus, U-bahn or S-bahn. Hamburg's public transportation is excellent and will easily get you where you want to go.
---
4. What to Do and See in Hamburg
Whether you're into food, history, architecture, nature, art, or spontaneous adventures, you'll find plenty to see and experience in and around Hamburg! Here are a few ideas to get you started:
Hamburg Rathaus & Rathausmarkt
St. Michael's Church
Reeperbahn & St. Pauli
Speicherstadt
Canoe the canals
Harbor
Fischmarkt
Planten un Blomen
Canoeing the canals
Ride the U-3 from Rathaus to Kellinghusenstrasse
Knusthalle Hamburg (art gallery)
Hamburger Dom (festival)
Alster lakes
Elbphilharmonie
---
5. Hamburg Accommodation Guide
The last few times I've been to Hamburg I stayed in an AirBnB apartment. On one visit I stayed in a quiet neighborhood near the Lutherostrasse U-bahn station (red U2 line). I was close to restaurants, cafes, grocery stores, and bakeries and it was a quick zip into the city center on the U-bahn or bus.
Click here to get $40 off your first AirBnB stay!
When we visited Hamburg last summer, Aaron and I stayed in an AirBnB near the Eppendorferbaum U-bahn stop (yellow U3 line), because that's the neighborhood my school was in when I lived there. That neighborhood is so familiar to me, and I love not only how close it is to the city center but also so many lovely local cafes, bars, restaurants.
Hamburg Hotels
Hamburg offers a ton of comfortable places to lay your head at the end of a busy day of sightseeing!
Or hover over the prices displayed below to find the perfect place to stay in Hamburg:
---
6. Hamburg Tours & Tickets
Hamburg has so many tours and special tickets to make your visit extra special, not to mention extra easy by booking in advance.
For more information on exciting discounts on tourist attractions, museums, & transportation, check out the Hamburg City Card.
---
7. Hamburg Day Trips
One of the best things about making Hamburg your home base while visiting northern Germany is that you have countless day trip options!
---
8. Best Hamburg Travel Guides
These are our two favorite travel guides. We typically buy a Rick Steves guide whenever there's one available. His Germany guide now includes Hamburg!
We also highly recommend the Culture Smart books. I always read one before visiting a new country because they have so much useful cultural information (I usually read it on the plane) that gives me much-appreciated insight into what I'm doing, seeing, eating, and experiencing.
---
—- Disclaimer: My Germany Vacation is a participant in the Amazon Services LLC Associates Program, an affiliate advertising program designed to provide a means for us to earn fees by linking to Amazon.com and affiliated sites. Thanks for helping make this the best Germany travel planning site on the internet!