Best German Translator Apps for English Speakers
This post may contain affiliate links. Read my disclaimer policy.
Traveling to Germany soon and are worried about the language barrier?
Don't be! There are tons of useful resources like translator apps that can help you communicate with locals and navigate Germany comfortably. Here are the best German translator apps that you can rely on.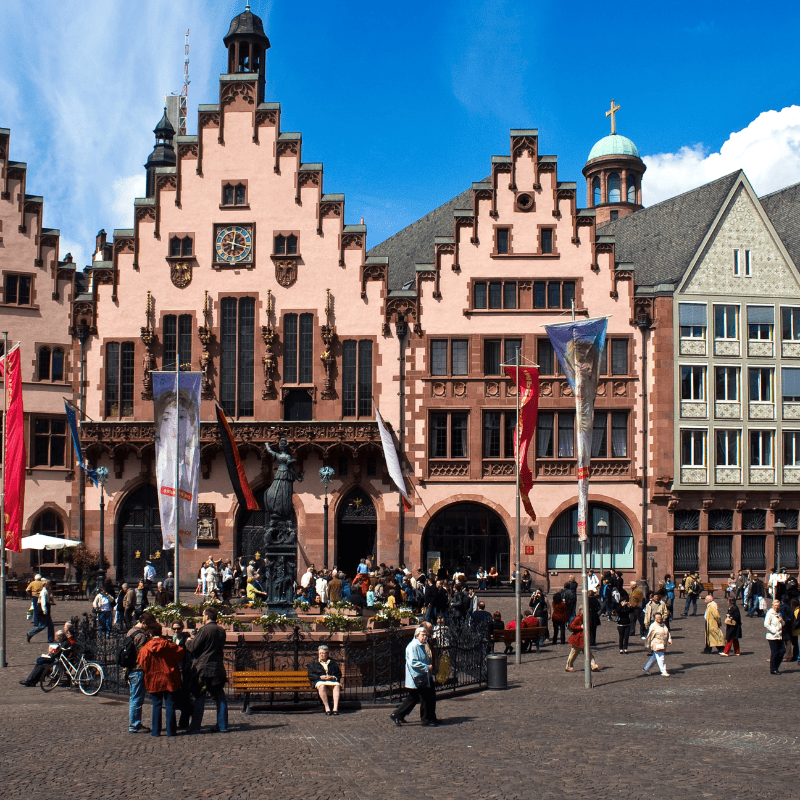 How Easy is it to Visit Germany Without Knowing Much German?
German is known to be a difficult language, so it's natural that many people wonder if it's possible to get by in Germany without knowing the language. If you're only going on vacation then it's not a problem!
The good news is that lots of people, especially the younger generations, speak very good English. And a lot of relevant information for travel and tourism will be available in English as well as German.
I speak German, but am not a native speaker, so I find having a translator app on my phone very handy to have at my disposal. I also have a German-English dictionary and a German definite article finder, both of which I've included in this article because they're so handy.
Aaron only knows a few words of German, so he uses translator apps pretty frequently (they definitely come in handy when he's doing a solo run to the grocery store).
Learning a few basic German words and phrases will go a long way as a tourist in Germany (even just hallo, danke and tschüss – hello, thanks, and bye). Being even a tiny bit familiar with the local language will always enhance your travel experience, since you can go exploring beyond tourist areas and experience more authentic things like eating at a typical German restaurant. This is where translator apps come in handy!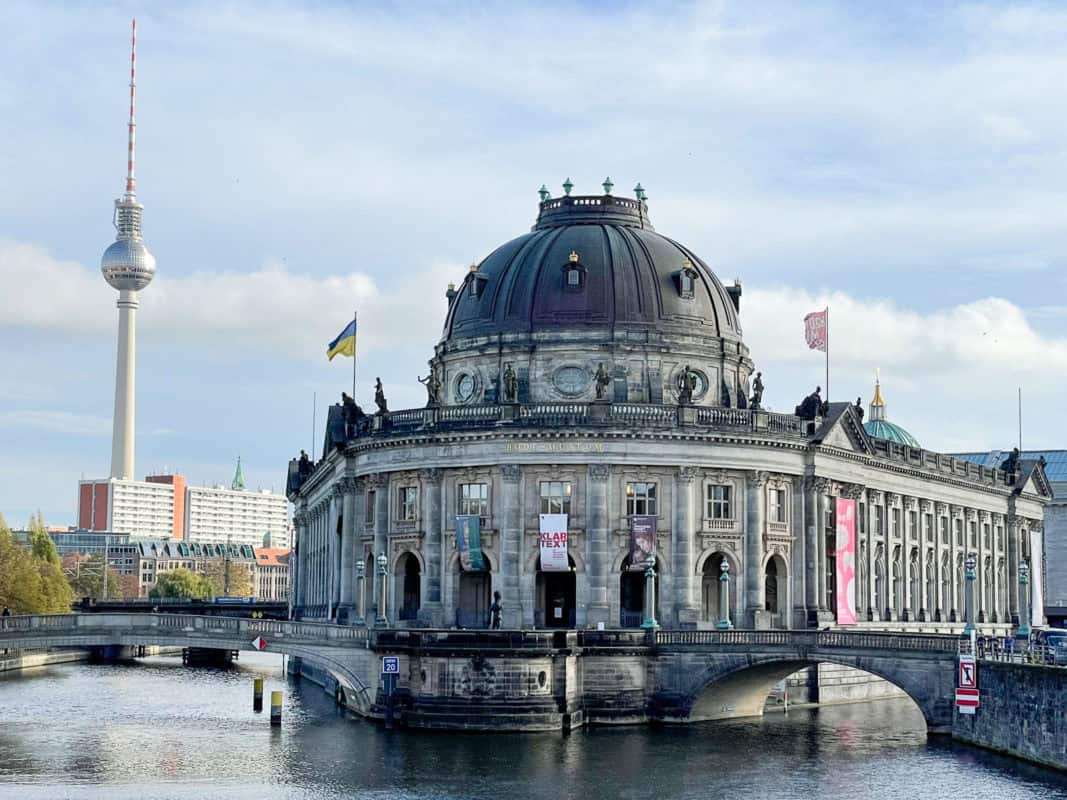 Why Use Translator Apps?
Translator apps are the quick and easy way to get by in a foreign language in day to day situations – everything from ordering food and reading signs to getting around with public transportation. There are many options available in the App Store or Google Play, depending on your device, and most are free to download and easy to use.
When choosing which app to download, we recommend looking out for certain things.
First, we suggest choosing a free app since that will cover most of the basics, unless you are interested in investing in learning German long-term.
Second, an important feature when traveling is having an offline mode so you can still use the app even if you don't have internet or mobile data.
Third, apps that have scan or camera translations also come in handy for when you just want to capture texts in signs or menus easily without worrying about spelling.
Best Translator Apps for German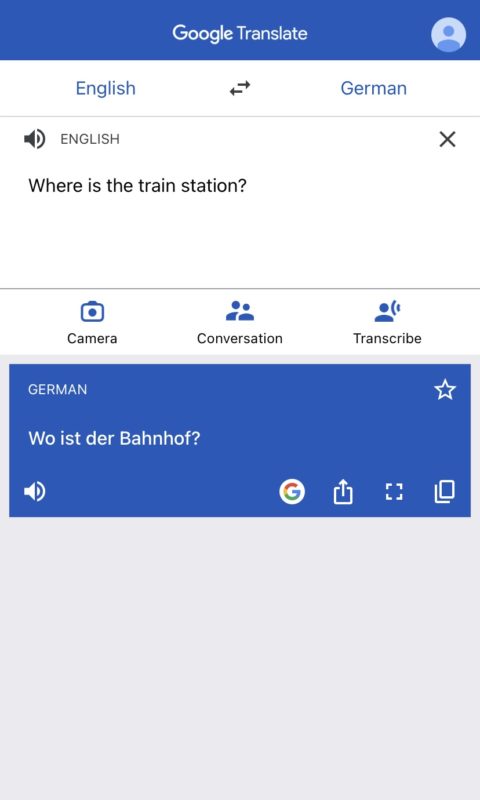 Google Translate
Google Translate is probably the most well-known translation tool, not only for the German language but for most languages in the world.
The free translator has over 100 different languages and over half of them, including German, can be downloaded for offline use so you can use it while traveling around when you don't have an internet connection.
Other features include the camera translation, where you can use your phone camera to scan and automatically translate text in street signs or menus. If you're speaking to a local, you can also try voice translation (I haven't tried that part so I don't know how accurate it is).
As this one of the most popular translation apps, it's pretty comprehensive, reliable, and accessible to all since it's a free app and even built in for web pages in Android phones.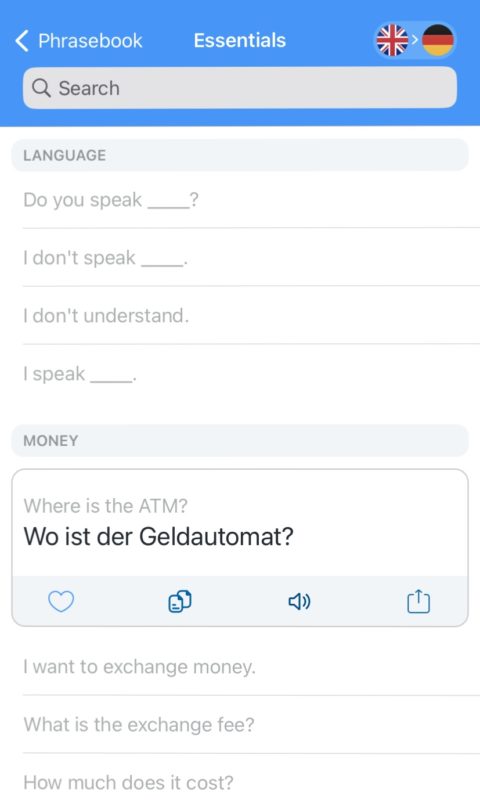 iTranslate
The iTranslate translator app is another great app that works well with German text translations. The basic app is free to download and works with over 100 foreign languages. It even has a phrasebook and visual dictionary which is perfect for learning common phrases during your vacation.
The premium version offers offline support and real-time translations of text since it has an AR (augmented reality) mode that can scan and translate your environment – perfect if you ever get lost while taking public transportation and can't understand the signs. The user-interface is easy to use and there's even a version for Apple Watch.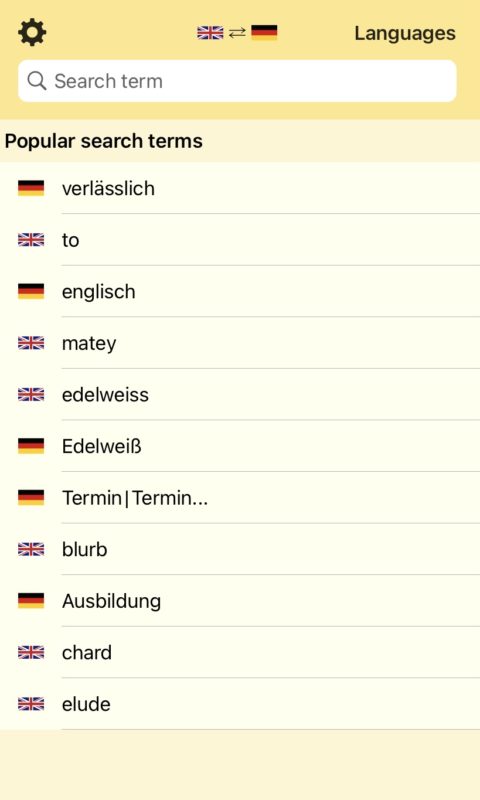 Dict.Leo
Dict.Leo is one of the best apps for learning individual words in German. It's basically a German-English dictionary app that lets you search the translation of any English word into German with additional information on verb conjugations, plural forms, secondary meanings, and context on which fields it's most commonly used. It's an effective way of learning and retaining information as you can save any words for review sessions.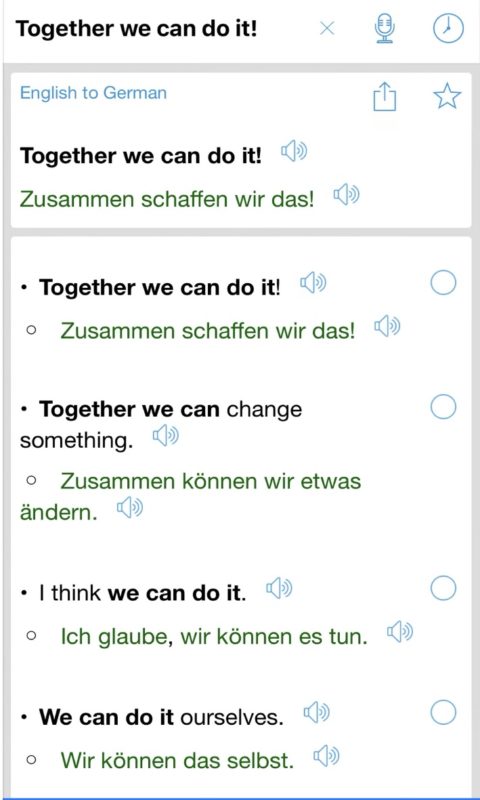 German Translator Offline
As the name suggests, this German translation tool is one of the best translation apps for on-the-go use while traveling without Wi-Fi. Since the app is made specifically for German, the interface is very straightforward. It automatically detects your native language, has offline mode already integrated, and suggests related sentences and phrases. The free version of the app has all of these features but to remove ads and have unlimited translations, you can upgrade to the pro version or choose from subscription options.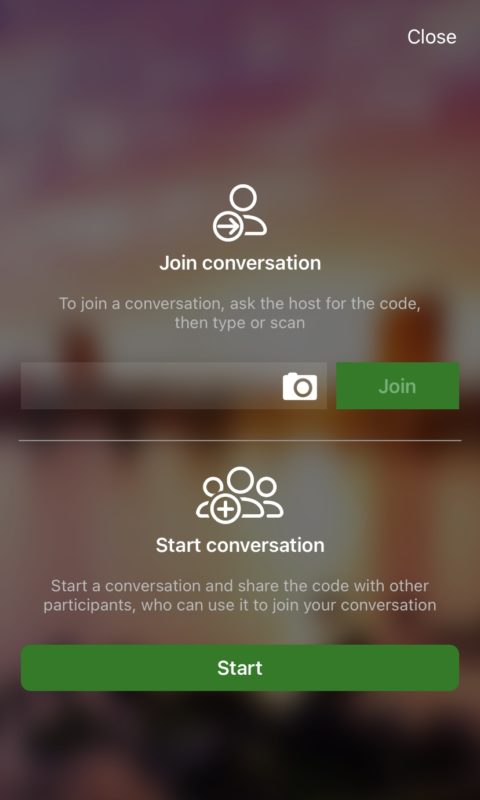 Microsoft Translate
The Microsoft Translator app may not be as well known as the Google Translate app, but it has many of the same capabilities like camera translation and voice-to-text translation. It also has built-in phrasebooks and pronunciation guides.
One of the most unique features of this app is that you can use it in group conversations with any of your international or German friends to instantly get rid of the language barrier. So when you send a message in your preferred language, they'll see it in their own language.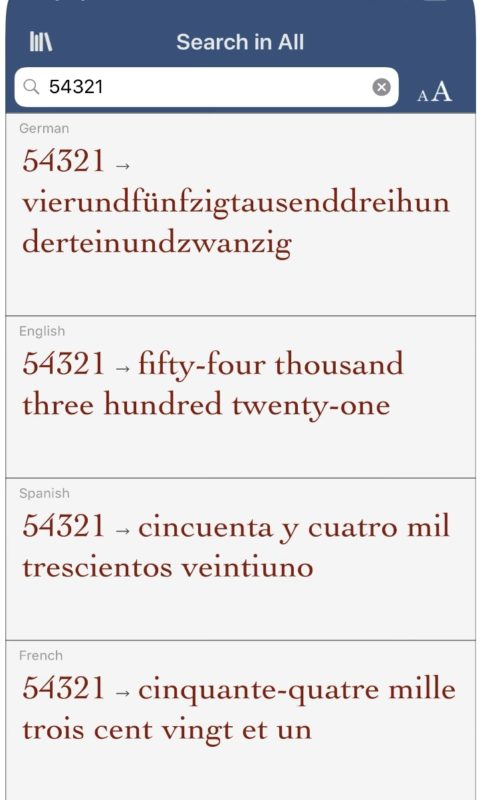 Ultralingua
Ultralingua is another dictionary app that offers more than bilingual word translations but also information on conjugations, idioms, and slang. The app is free to use but to add the German dictionary you'll need to make an in-app purchase. Their German database has over 270,000 words with examples and notes on usage, a built-in verb conjugation tool, and offline translations.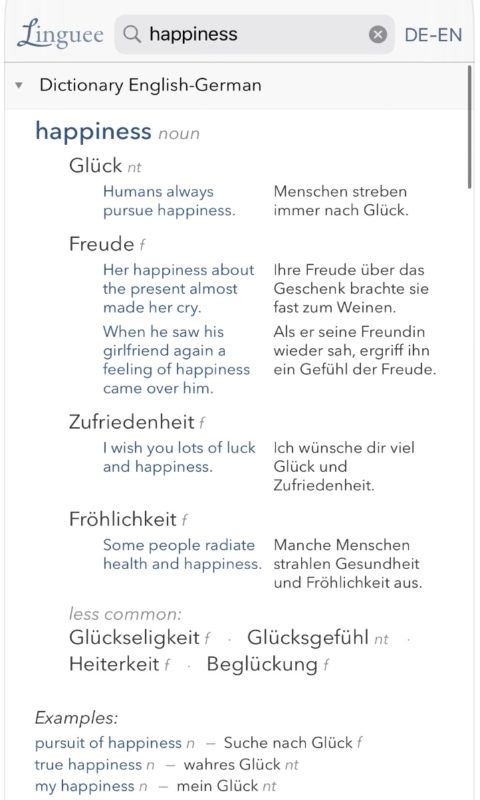 Linguee
Linguee is not only great for instant translations, but it's also useful for understanding and learning how words are used in actual sentences. When you search a word or phrase, it'll show you related words as well as how commonly used they are. The app then shows you examples taken from external multilingual sites where you can see the words in many different contexts. It'll help you decide which meaning is the most accurate for your translated text.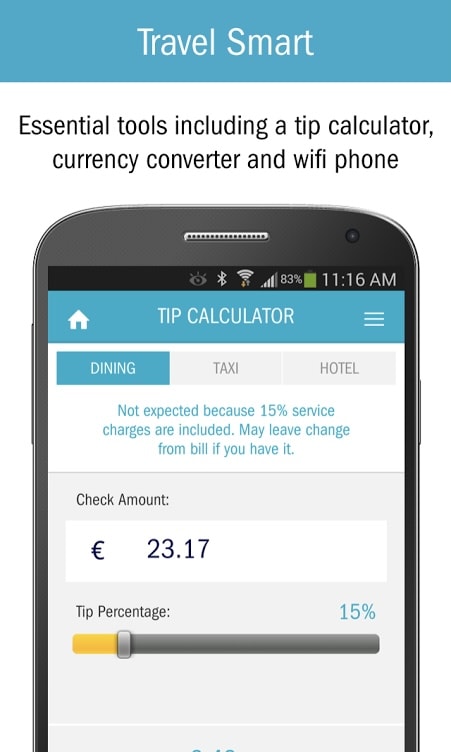 Triplingo
Triplingo is the app of choice for many business travelers. Unlike other translator apps, this one has specific resources on all things related to travel to make your business trip as easy as possible. Aside from phrasebooks and pronunciation guides, you'll find cultural insights, a currency converter and tip calculator, and even travel guides.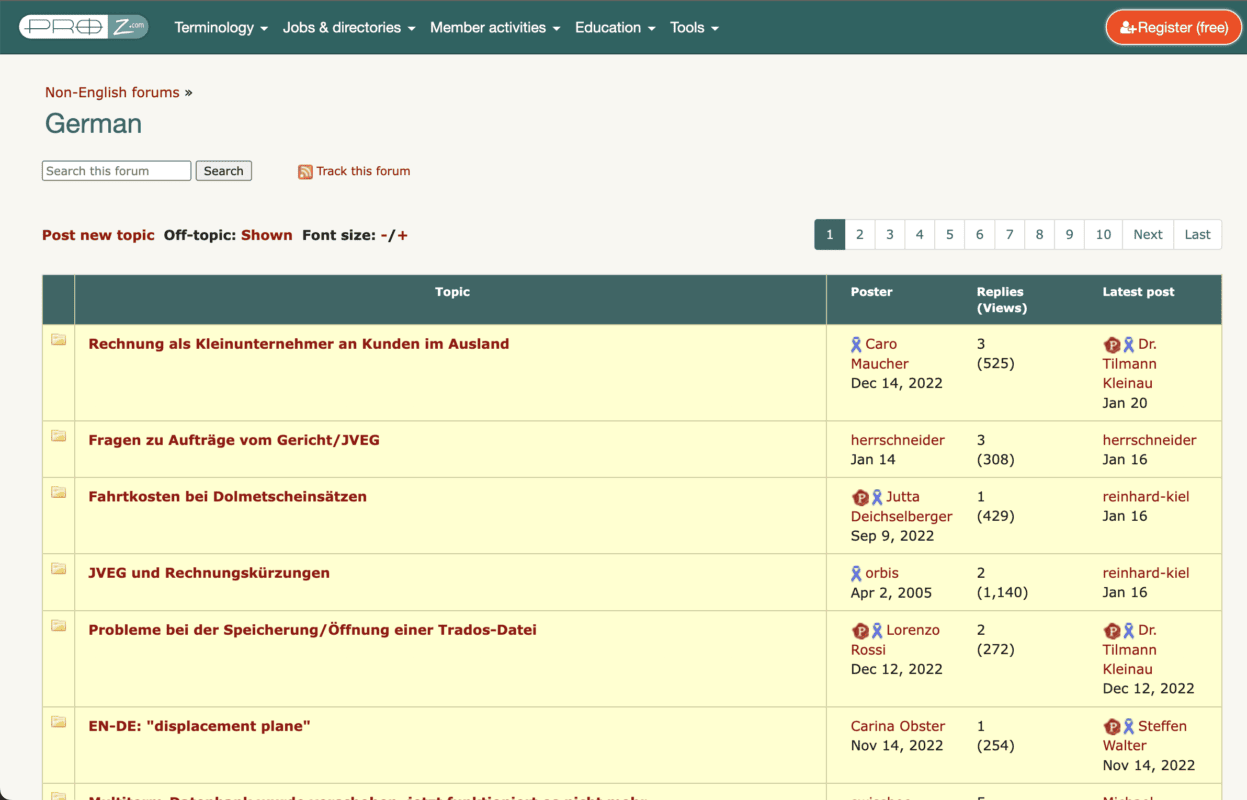 Proz Forums
Proz Forums is not exactly a translator app. These are forums used by people learning a new language. In the German sections, you can find tons of discussion posts by people asking anything from grammar to vocabulary questions for German.
Since those answering are native German speakers, you'll likely get more accurate translations that also take context and slang into account that other translations softwares usually don't include.
Other Useful Apps to Learn German
The following apps don't necessarily have the features of translator apps so they may not be the best option for those looking for quick, instant, accurate translations on-the-go. But they are perfect for those who maybe already have some prior knowledge of German and want to brush up on their skills or for those who are interested in learning the language long-term.
If you want to learn more German, then these apps are good for casual learners who want a fun way to learn German without committing yet to a formal German class.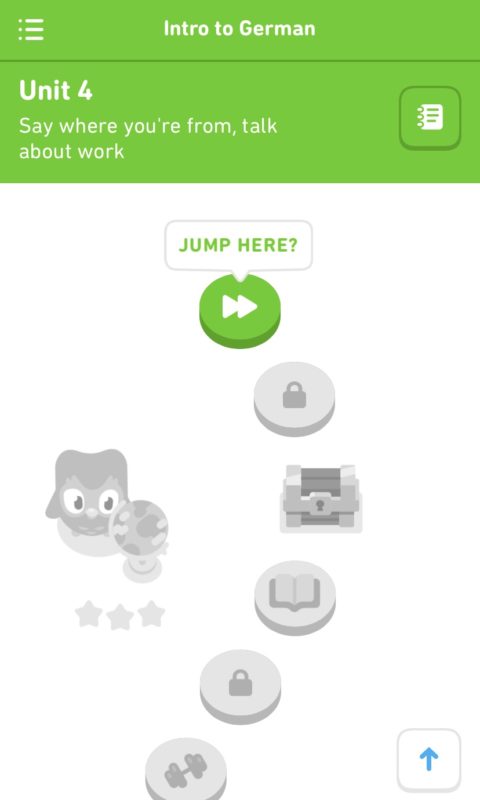 Duolingo
If you haven't heard of Duolingo, it's one of the most popular language learning apps worldwide. Duolingo courses are structured in bite-sized lessons that can take you from beginner to intermediate with frequent use. Duolingo's German course has a total of 6 units, broken down into a total of 137 skills and over 600 levels to complete. It's a fun way to learn and practice a new language.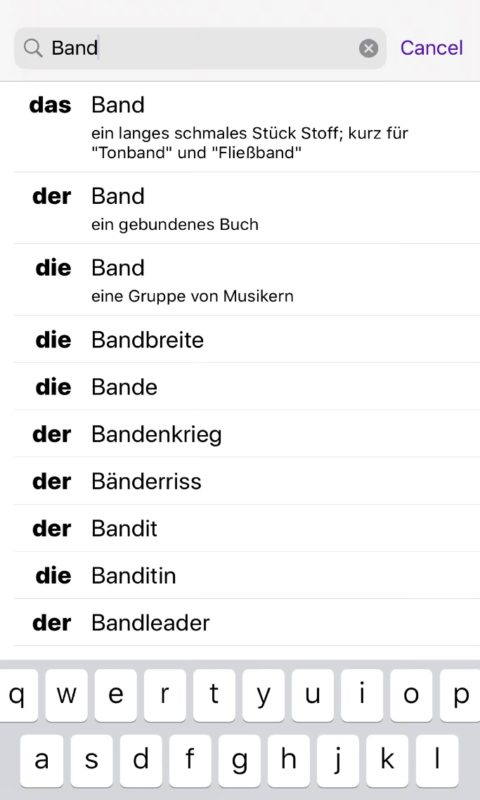 Der, Die, Das
For those who already have a background with German, then this app will prove useful since it has a very specific use. It is geared to help you master the articles of German nouns. The app contains a dictionary with more than 17,000 nouns and contains several handy rules and guidelines for determining the articles. German definite articles are something you just have to memorize and there are some that I always forget. I use this app all the time when I'm in Germany!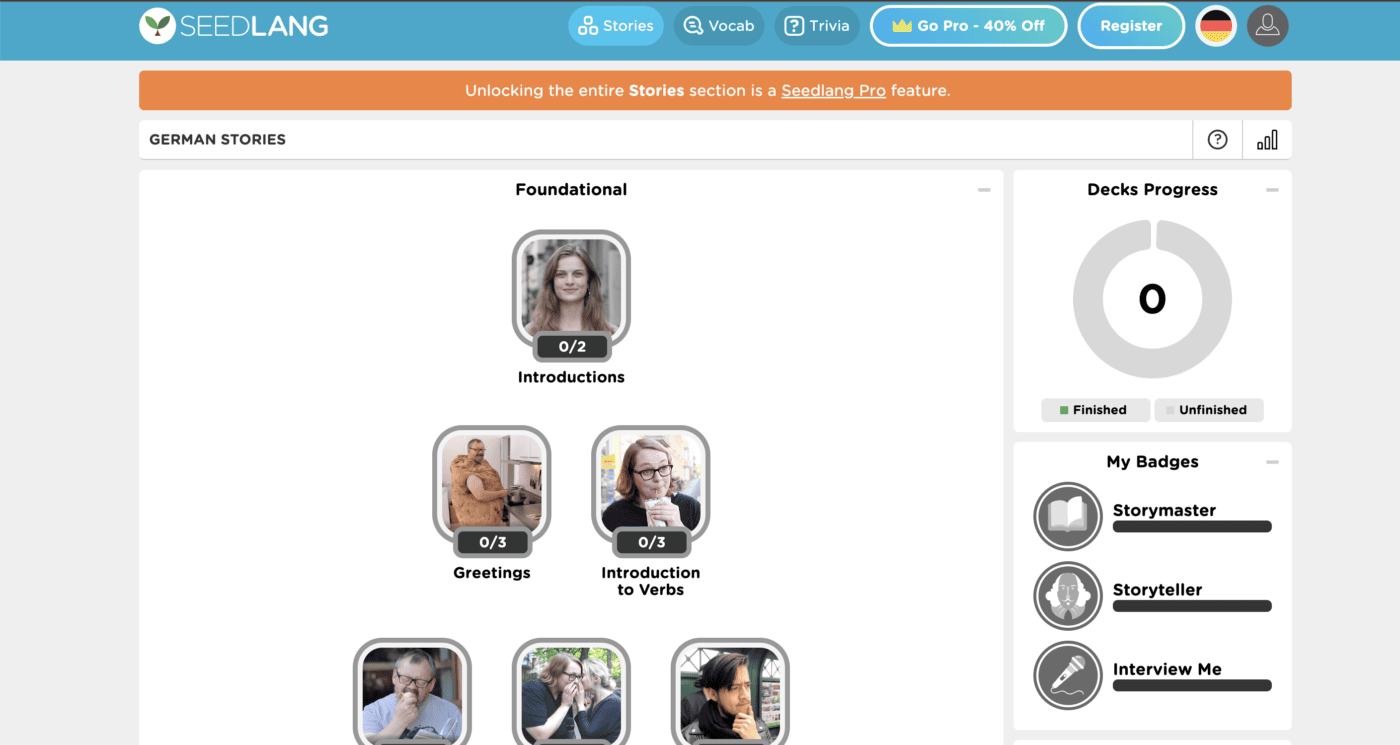 Seedlang
Seedlang is a great tool for those who want to work on or improve their listening and speaking skills in German. Seedlang doesn't only use text and word exercises but also videos and voice-to-voice conversations. It prides itself on using authentic and fun stories by natives so that learning feels more natural and effortless. You can also create your own flashcards and play trivia or word games to learn with other users. If you already know a little German and want to improve your skills, check out this app.