2 Days in Munich: Perfect Itinerary & Best Things To Do
This post may contain affiliate links. Read my disclaimer policy.
Thinking about visiting Munich on your Germany vacation? This guide will help you plan the perfect trip!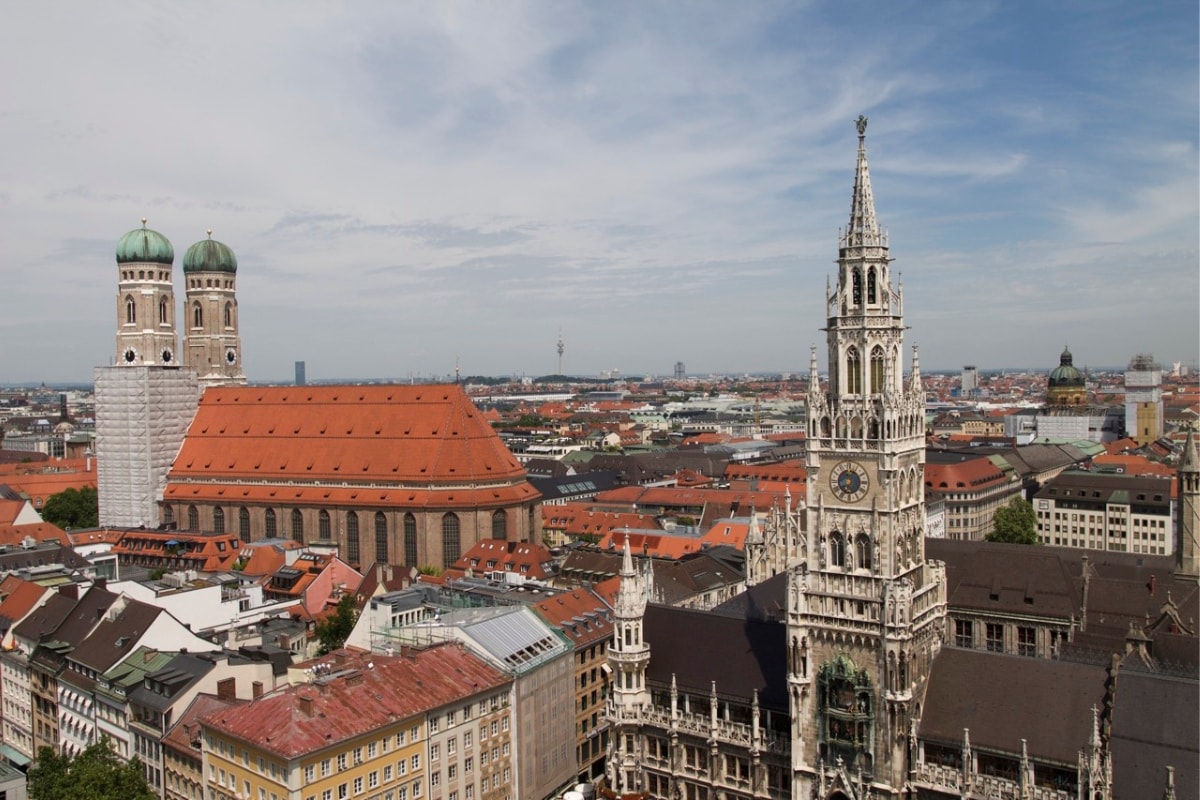 Planning a visit to Munich, Germany for the first time can be a daunting but ultimately rewarding experience if you've never been there before. This guide is here to help!
From historic plazas to world-renowned beer halls, the Bavarian capital offers plenty of places to experience Munich's rich culture and unique activities for every kind of traveler.
I've visited Munich many times and have never run out of things to do and places to explore. In fact, the more I visit, the more I find to do!
If you're planning a short visit and want to see as many sites as possible, this article will help you plan a Munich itinerary that will make the most out of your stay, whether you're visiting for 2 days or even more!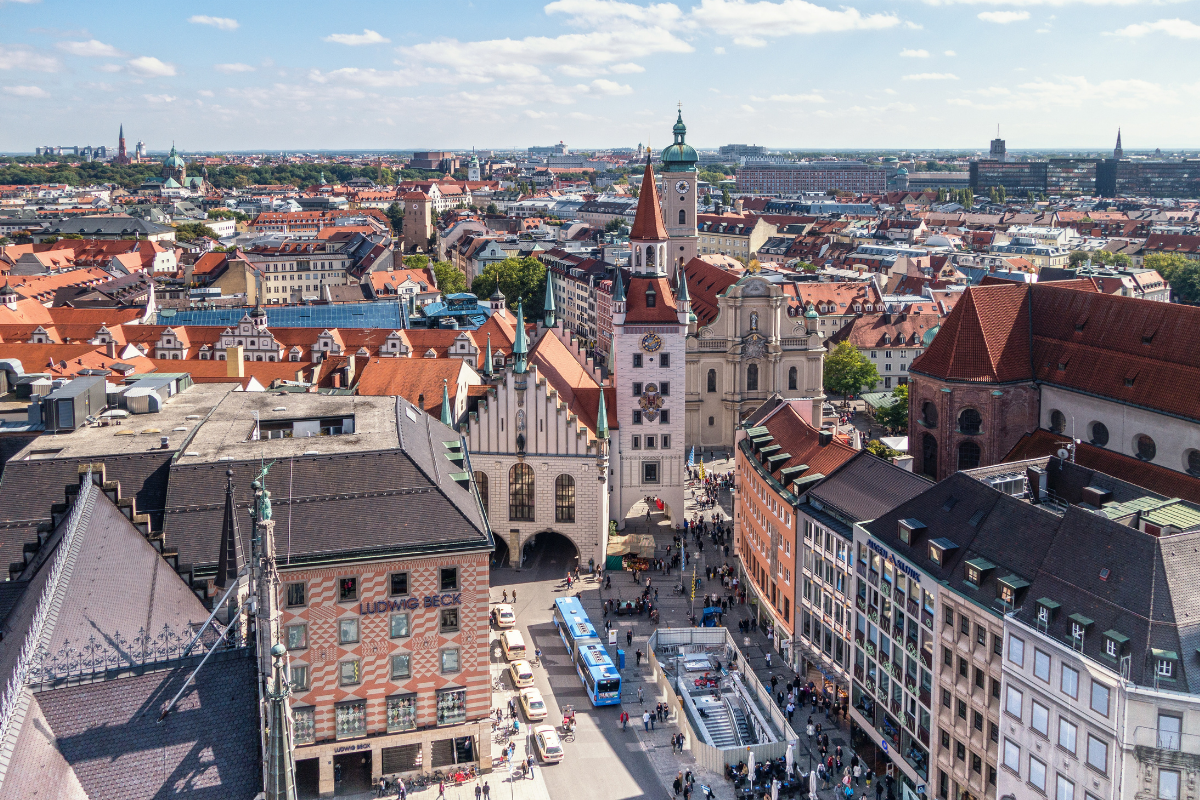 When to Visit Munich
There's really no "best time" to visit Munich because it's a wonderful city to visit any time of year. I've spent time there in the summer, fall, and late winter/early spring and have never been disappointed!
That said, each season can bring something totally different to your experience depending on what you're looking for.
During summer, you'll enjoy sunny blue skies and outdoor festivals, beer gardens, or picnics in the parks. But prepare yourself for crowded streets and the heat since there's not as much air-conditioning in Germany.
If it's Oktoberfest you're after, visiting during the fall is the best option. The event begins mid- or late-September and lasts until early October, so you can expect accommodation and airfare costs to be at their peak during this time period. For the weather, September is usually still warm but it gets a bit colder towards October.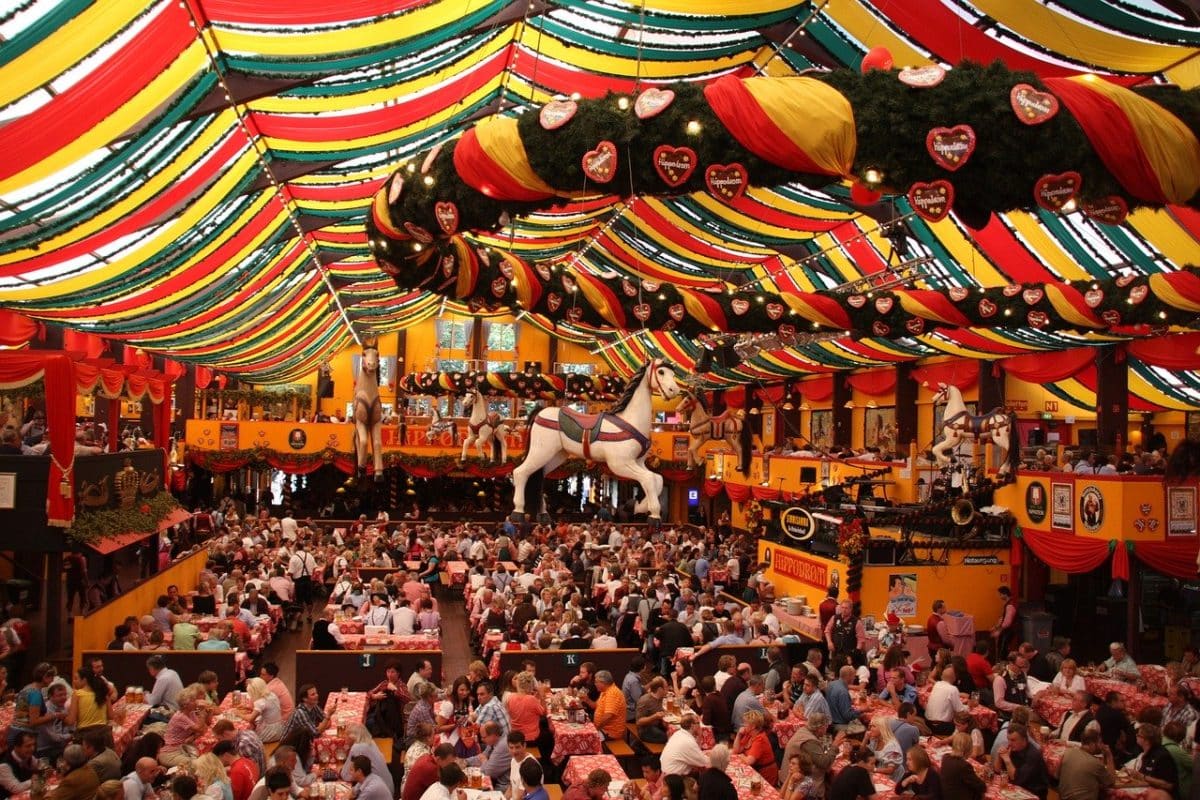 Visiting during winter can be a great way to make the most out of the off-season prices, especially if you're comfortable with snow and cold temperatures. The air is filled with festivities brought by the Christmas markets and events around the city. You can also plan a day trip and venture outside the city for winter activities like skiing, snowboarding, or sledding.
If you come during spring, you'll be welcomed with trees and flowers blooming as well as outdoor markets and activities kicking into gear. But the weather can be unpredictable – a couple of days can bring light breezes and warmth but other days can be gloomy, rainy or even snowy.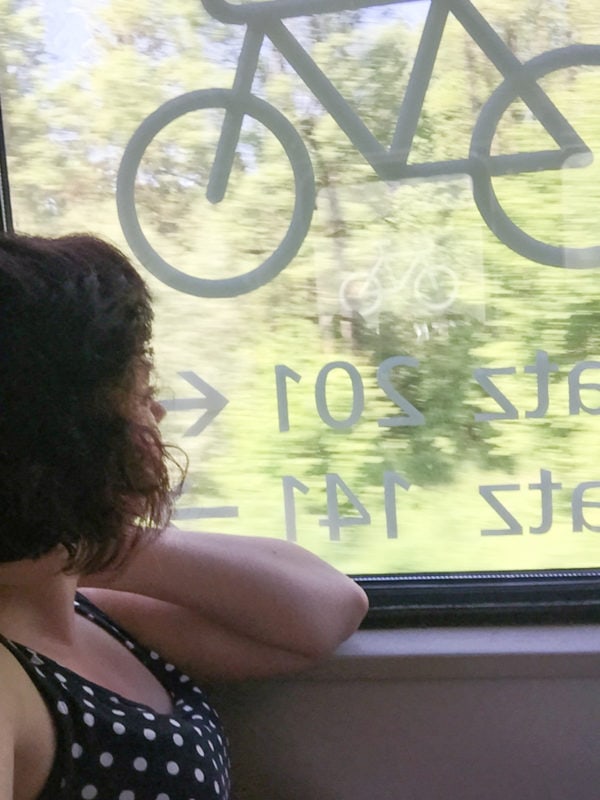 Getting to Munich
Munich is one of the biggest cities in Germany, so it's very well connected and easy to get to.
You can fly in via Munich Airport, which welcomes flights daily from all over the world. Depending on where you're flying from, you might be able to find a direct flight from abroad into Munich (I've flown directly into Munich from the US east coast).
To get into Munich's city-center from the airport you can take the S-bahn (cheap and takes 45-60 minutes), a taxi or arrange an airport transfer ahead of time.
If you're coming from elsewhere in Germany, buying a train ticket to Munich's central train station, (the main train station is called München Hauptbahnhof in German) is one of the easiest and best ways to get to the city.
Taking the bus is another option, and you'll arrive at the bus station located right next to the train station.
If you're traveling to Munich from another city in Germany or country in Europe, I recommend looking at both flights and train tickets. Flying within Europe and in Germany is easy but often it's quicker, easier, and more relaxing to take the train.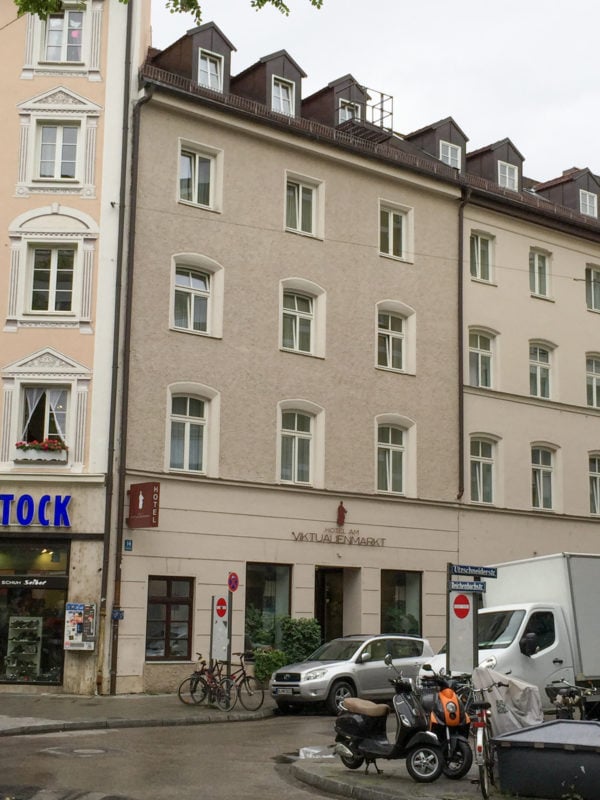 Where to Stay in Munich
The first thing you should consider when planning your trip is where to stay. If you're planning to be in Munich for 2 full days, plan to spend 3 nights in Munich. You can get away with 2 nights if you can arrive early in the morning and/or leave in the late afternoon or evening.
Luckily, Munich offers countless of options for accommodation. Depending on your budget and preference, you can choose between luxury hotel rooms, serviced apartments, or boutique B&Bs.
I've stayed in both apartments and hotels in Munich. I enjoyed my stay at Hotel Am Viktualenmarkt a few years ago. It's close to the old town but on a quiet street. The staff were friendly, the beds were comfortable, and the breakfast was delicious!
For more information on how to decide where to stay in Munich, check out our guide of the best hotels in Munich.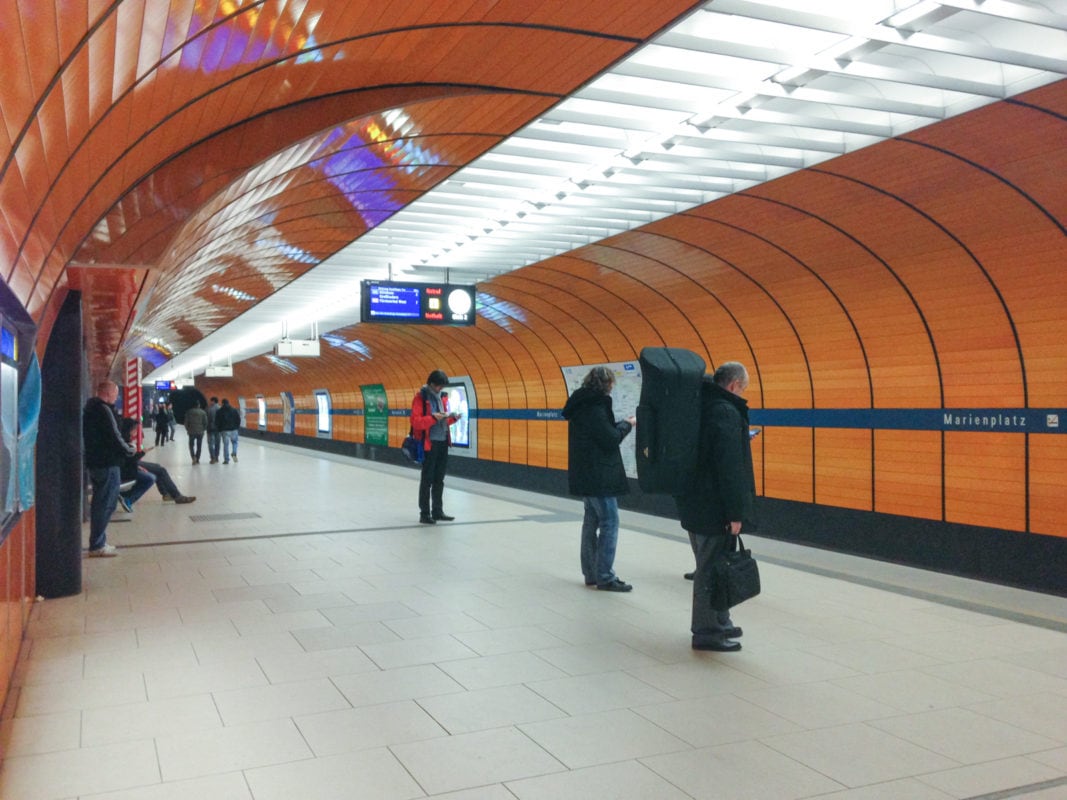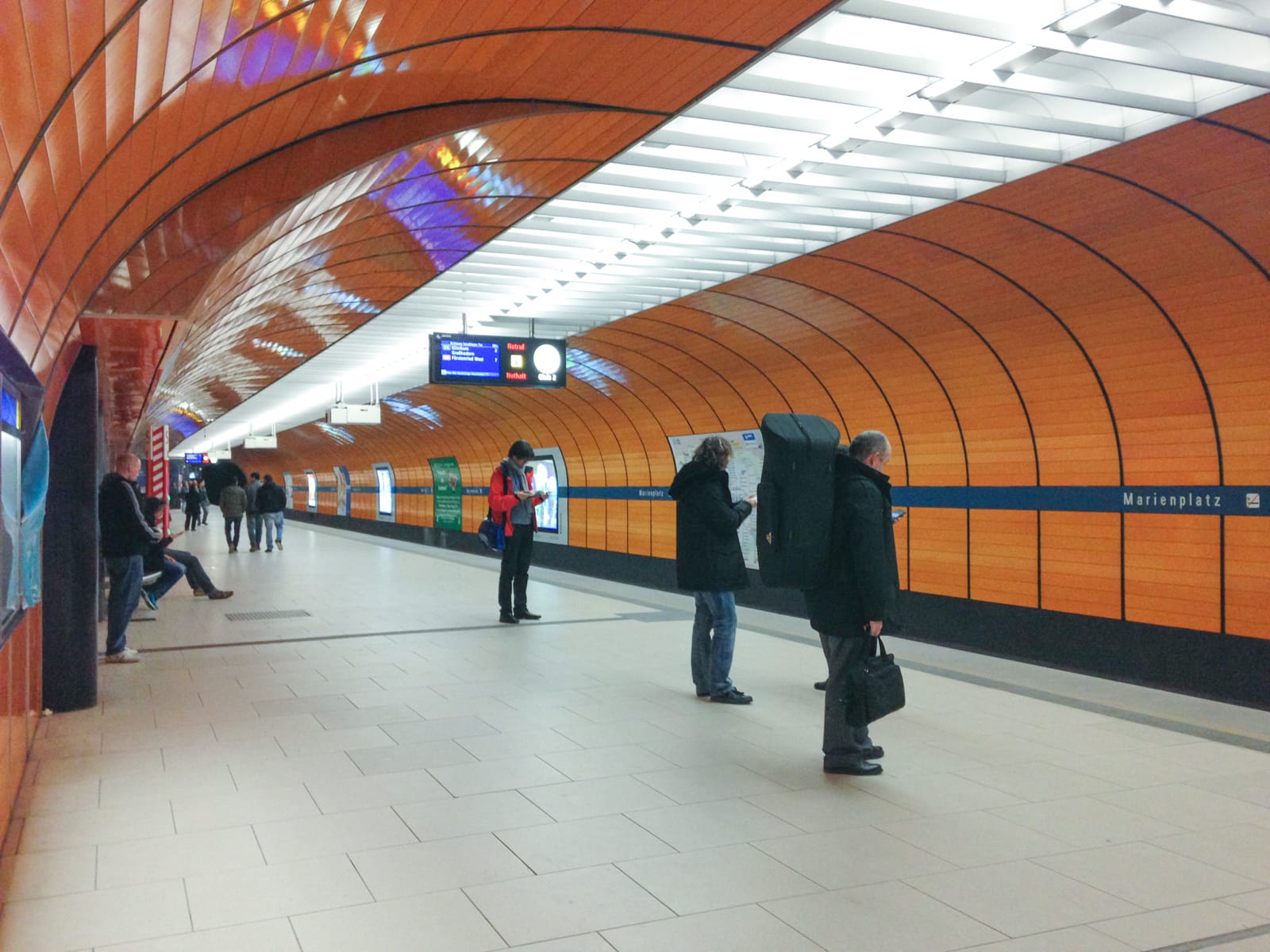 Best Way to Get Around Munich
There are a variety of ways to explore Munich. If you're looking to see as many of the city's best sights, I recommend booking a Hop On Hop Off Bus Tour ticket here.
This is a great option that allows you to comfortably navigate each tourist attraction at your own pace or simply get a quick and easy tour of the city. You can choose from 3 routes, each taking an hour and covering 16 stops around the city, all for the price of one ticket!
We've started doing these tours because they're a great way to quickly get an overview of a city before zeroing in on specific sights, and they enable you to see a lot in a short amount of time (if you ride the entire route without getting off), which is perfect when you're only in a city for a couple days.
Besides taxis and rental cars, the city also has a robust and effective public transportation network. You can get everywhere you want to go on the U-bahn (underground train), the S-bahn (aboveground city railway), trams, and buses.
You can also get around the downtown area and city by foot, since it's very walkable. When I stay in a downtown hotel I mostly walk around Munich. When I stay in an AirBnB away from downtown I buy day passes and use public transit.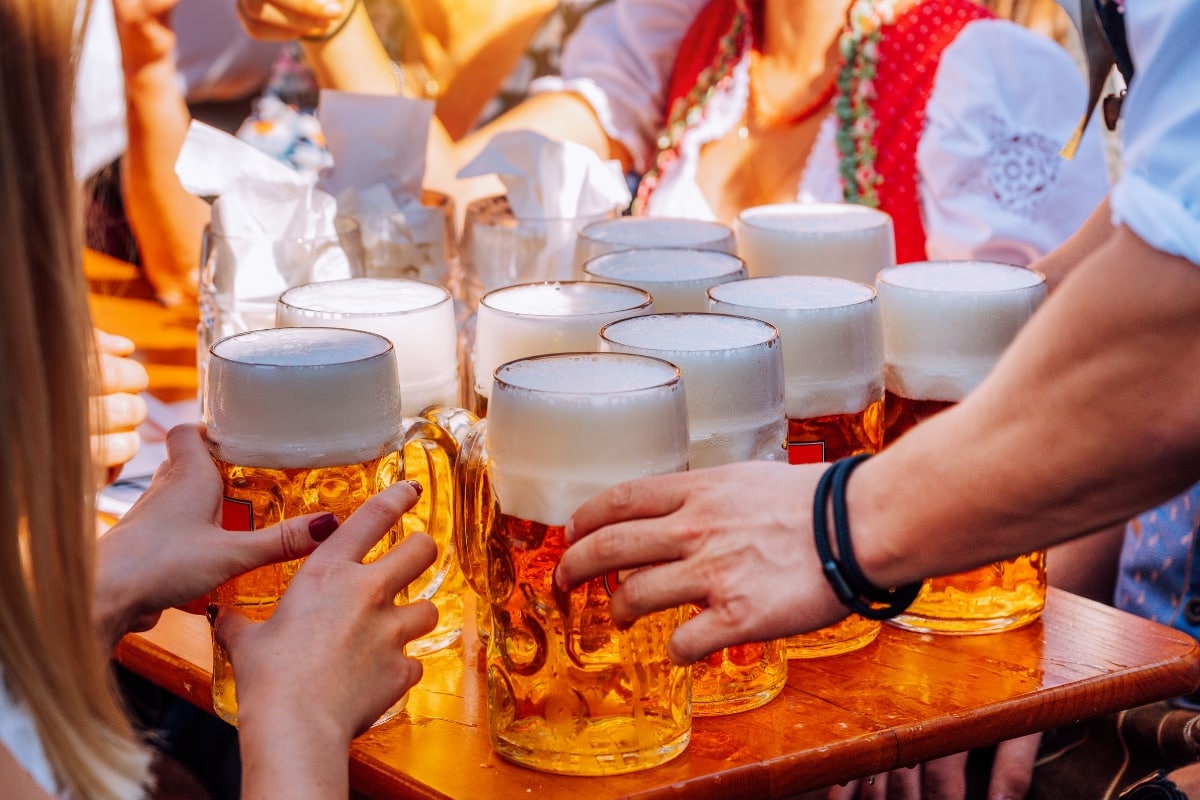 Best Guided Tours in Munich
Guided tours are an excellent resource that travelers often overlook!
I sure did, and for many years I was determined to do everything on my own.
Then I started adding in guided tours and guided day trips and have enjoyed and appreciated what they've added to my vacation – time to actually be in the moment and enjoy my travels!
There are so many reasons and benefits for taking a guided tour.
First of all, tours take out the stress of planning the perfect itinerary, finding the best prices for tickets, and arranging transportation. These are all taken care of, so all you have to do is show up and enjoy!
Second, if you're not staying in place for a long time, a local tour guide covers all the city highlights in the most time effective way – and you can ask questions and get to know a place in more depth.
It can be difficult to meet locals on a vacation, and taking a guided tour is one way to easily connect with interesting, knowledge, and fun locals.
Lastly, a knowledgeable guide makes all the difference if you don't speak the country's language. They can also give you insights into the local culture and show you hidden gems that you wouldn't otherwise find by yourself.
If you're only in the city for a day or two and are looking for an exciting twist to the typical walking tour, then book this Segway tour to zoom through the streets of Munich from a unique perspective. I've listed a few more guided tours below, so keep reading!
2 Days In Munich Itinerary Ideas
What you see while in Munich depends on several factors – your interests, whether you like sight-seeing at a fast or relaxed pace, whether you prefer to eat every meal in a sit-down restaurant or on the go, where your lodging is located, etc.
That said, here are a few ideas for how you could plan your 2-day Munich itinerary:
Itinerary #1: Self-Guided Munich
Day 1: Visit the Old Town sites, Viktuellenmarkt (great for lunch), Munich Residenz or an art museum, and then spend the evening taking a stroll through the English Garden and having a beer at the Chinese Tower Beer Garden.
Day 2: Visit Nymphenburg Palace in the morning, hit up 1 or 2 museums in the afternoon, and then take a Bavarian beer and food tour in the evening.
Itinerary #2: Pack in As Much As Possible
Day 1: Ride the Hop On Hop Off bus in the morning to get an overview of the city, enjoy a quick lunch at the Viktuellenmarkt then take a 3-hour segway tour. After dinner enjoy a walk through the English Garden.
Day 2: Spend half of the day visiting Dachau Concentration Camp Memorial and the rest of the day visiting either the BMW museum or taking a Munich food tour or a 3rd Reich tour. Spend the evening enjoying dinner and a stroll through the Old Town.
Itinerary #3: Guided Tours & A Day Trip
Day 1: Spend the morning seeing the Old Town and taking a gourmet food tour of Viktuellenmarkt. In the afternoon, go on a guided bike tour of the city. Enjoy dinner and beer in the evening.
Day 2: Take a day trip to from Munich to Neuschwanstein, Linderhof and Neuschwanstein, the Romantic Road or Salzburg, Austria.
What to Do & See in Munich in 2 Days
Below are the top sights in Munich. You likely won't be able to fit all of them in a 2-day visit but this guide gives you an idea of the best things to add to your itinerary. I've also listed a few of the best options for day trips.
Old Town (Altstadt)
Munich's Old Town (Altstadt) is characterized by its historic buildings and streets lined with cathedrals, boutiques, and food stalls. There are many must-sees throughout Old Town such as the city center plaza called Marienplatz, the Frauenkirche cathedral and Staatliches Hofbräuhaus (Royal Brewery). Don't miss out any of these famous landmarks and take this guided walking tour to learn about the city's history.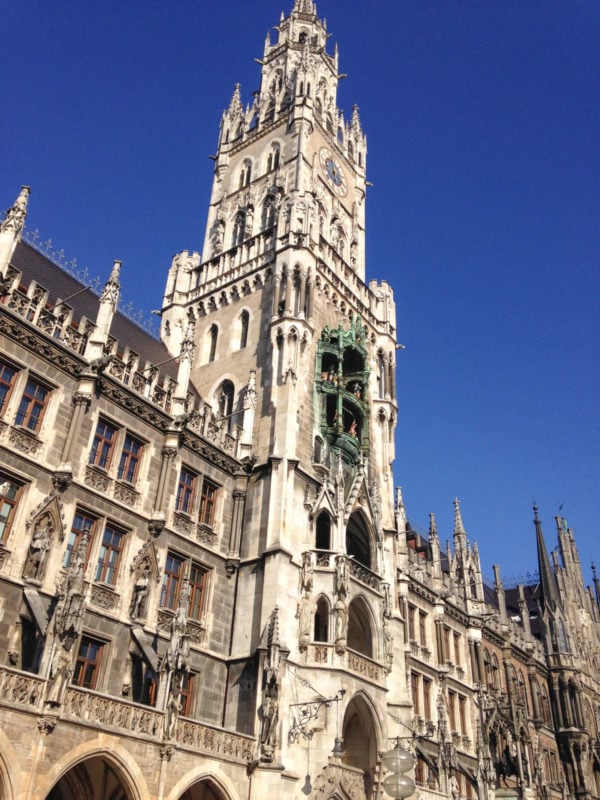 New Town Hall (Neues Rathaus)
Located in the heart of the city in Marienplatz, Neues Rathaus is an iconic feature of Munich's skyline. Though it mainly operates as a city hall for government employees, the building also attracts tourists because of its panoramic views and famous balcony where football team FC Bayern celebrates wins.
You also can't miss out on the Glockenspiel's daily chime at noon and dancing figures!
Old Town Hall (Altes Rathaus)
Another one of Munich's famous town halls is Altes Rathaus. Located in the eastern end of Marienplatz, this town hall's history dates back to 1310. It has undergone many renovations and served the state in different capacities but is now used for celebrations, memorials or award ceremonies. It is also home to the Toy Museum (Munich Spielzeugmuseum).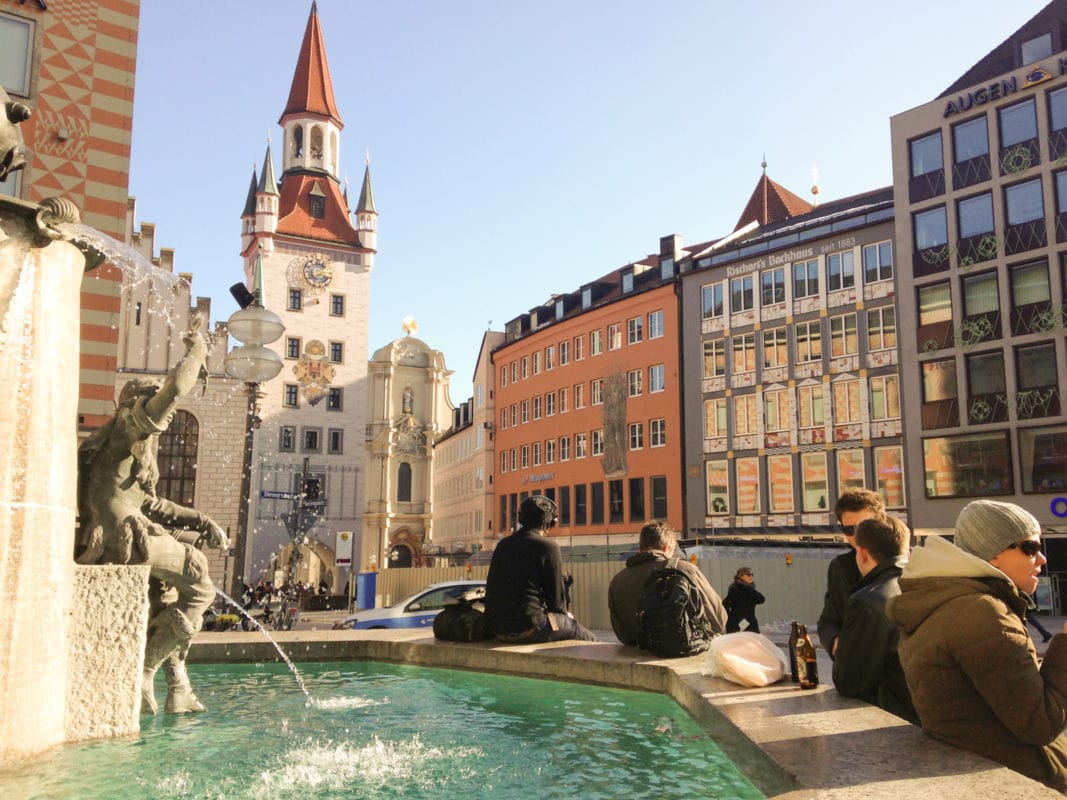 Toy Museum (Spielzeugmuseum)
This quirky, fun museum is a popular destination for families and kids. But if you're feeling nostalgic you can also visit to admire the old-fashioned interiors or see how toys have developed over the years, from wooden toys to tin toys, to Barbies and steam engine trains.
St. Peter's Church (Peterskirche)
Another historic symbol of Munich is the St. Peter's Church, the city's oldest remaining Catholic church located right by Marienplatz and Viktuellenmarkt. Dating all the way back to the 12th century, the church is known for its Gothic architecture and ceiling frescos. Climbing the church tower's 306 steps is worth it to get a stunning view of Old Town Munich.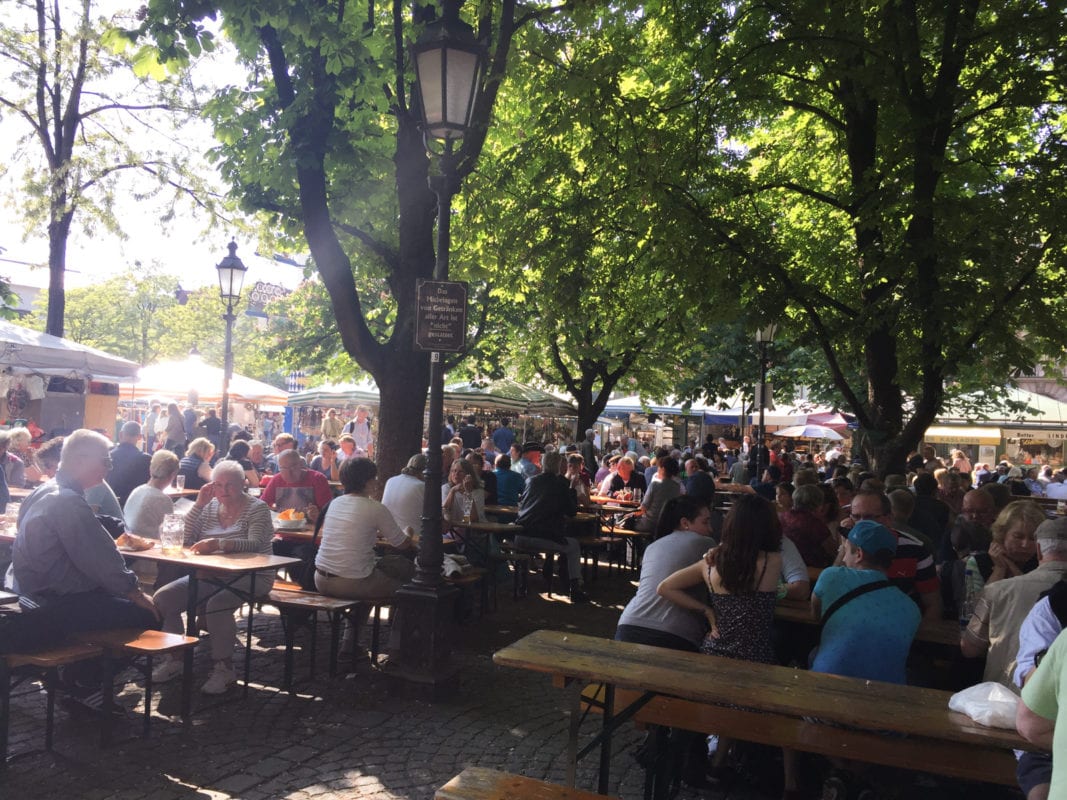 Victulas Market (Viktuellenmarkt)
Just walking distance from Marienplatz, you'll find Viktuellenmarkt, a food market with over 140 stalls selling fruits, vegetables, bread, cheese, sausages, and so much more. Aside from these food staples, you can also try out exotic fruit or buy artisanal goods to gift as souvenirs. If you're looking to learn about the market's history and get a taste of Bavarian cuisine, book the ultimate food lover's gourmet tour here.
Munich Residenz (Residenz München)
At the center of Munich, you'll find Munich Residenz, the biggest city palace in Germany. This magnificent palace complex is made up of lush gardens, lavish rooms, and courtyards that are open to the public through museum visits.
Some highlights here are the Cuvilliés Theatre, the Hercules Hall, and the Treasury. Because of the palace's sheer size and its rich history, this would be the perfect place to book a guided tour to make the most out of your visit.
Cuvilles Theater (Old Residence Theater)
The Cuvillies Theater is one of Munich's most important cultural venues. Located inside the Munich Residenz, this rococo theater is made up of four floors with 14 boxes each, all decorated in red walls and gold ornaments. Here you can watch classical concerts featuring resident soloists, members of the Munich Philharmonic Orchestra and the Symphony Orchestra of the Bavarian Radio. If you don't have time for a show, you can simply visit through a guided tour.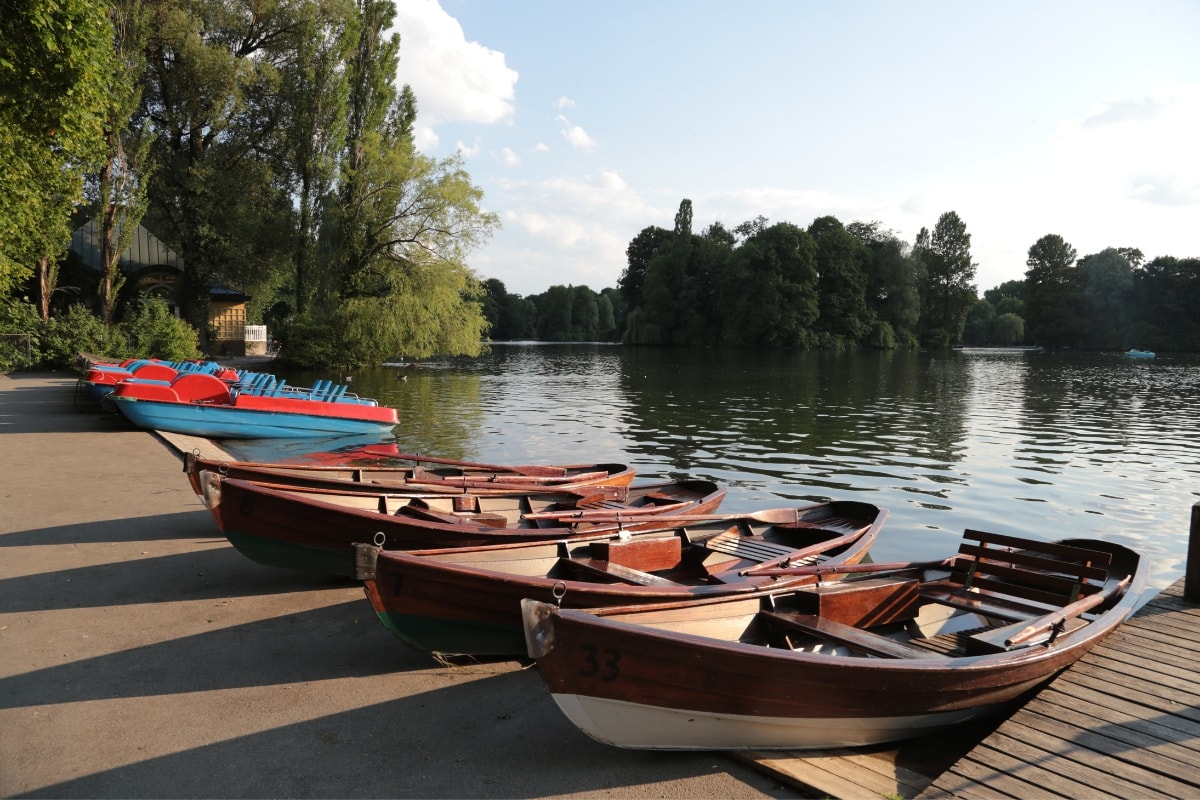 English Garden (Englischer Garten)
Spanning over 21 acres, the English Garden (Englischer Garten) is one of the largest parks in the world, famously bigger than New York's Central Park. The park is filled with cultural landmarks like the Chinese Tower, a Japanese tea house, and Monopteros, a Greek temple offering a panoramic view of the city. This is also a great place to visit if you have free time to enjoy recreational activities like cycling, rowing and even surfing!
Chinese Tower Beer Garden (Biergarten am Chinesischen Turm)
The Chinese Tower Beer Garden is an essential stop in the English Garden. As one of the biggest beer gardens in the city, it has almost 7,000 seats which brings both locals and tourists together. It's directly connected to a restaurant where you can enjoy Bavarian cuisine. On certain days, you can also catch live music performances by a brass band.
Deutsches Museum
The Deutsches Museum is an impressive institution with exhibits featuring over 50 different fields of science and technology. If you're traveling with kids, this is one of the best things you can do in the city. Each area is highly interactive, from the planetarium to a reproduction of a cave, and even an underground mining complex. You can easily spend a full day worth of fun here!
Alte Pinakothek
Munich is home to some of the best museums in the world, many of them located in the Kunstareal (Art District) area. Each museum features different time periods and art movements. Alte Pinakothek shows the development of art from the middle ages to the 18th century. Among the 700+ artworks on display, you'll see works from masters like Albrecht Dürer, Sandro Botticelli, and Leonardo Da Vinci.
Pinakothek der Moderne
Another great museum in the art district is the Pinakothek der Moderne, which is comprised of 4 major museums. Each is dedicated to a different specialization: modern and contemporary art, design, architecture, and works on paper (graphic art). This comprehensive museum covers all the bases of modern art. A must-visit for anyone interested in the arts.
Neue Pinakothek
Neue Pinakothek is one of the most renowned museums of European art, featuring 18th to 19th century art from different movements such as Art Nouveau and Impressionism. In here you can admire works from the great pioneers of modern art like Vincent van Gogh, Claude Monet, and Paul Cézanne.
Unfortunately, it has been closed down since December 2018 for renovations. You can get to all other museums easily by taking the tram line 27 and stopping at the Pinakothekstation.
Museum Brandhorst
The Museum Brandhorst is a museum for contemporary art located in the art district area. The vibrant and colorful exterior gives you an idea of the kind of art exhibited inside which features Pop Art, expressive painting and Cubism. The museum attracts visitors from all over the world as it is houses the Andy Warhol largest collection in Europe. Other famous works you can find here are by artists Cy Twombly and Pablo Picasso.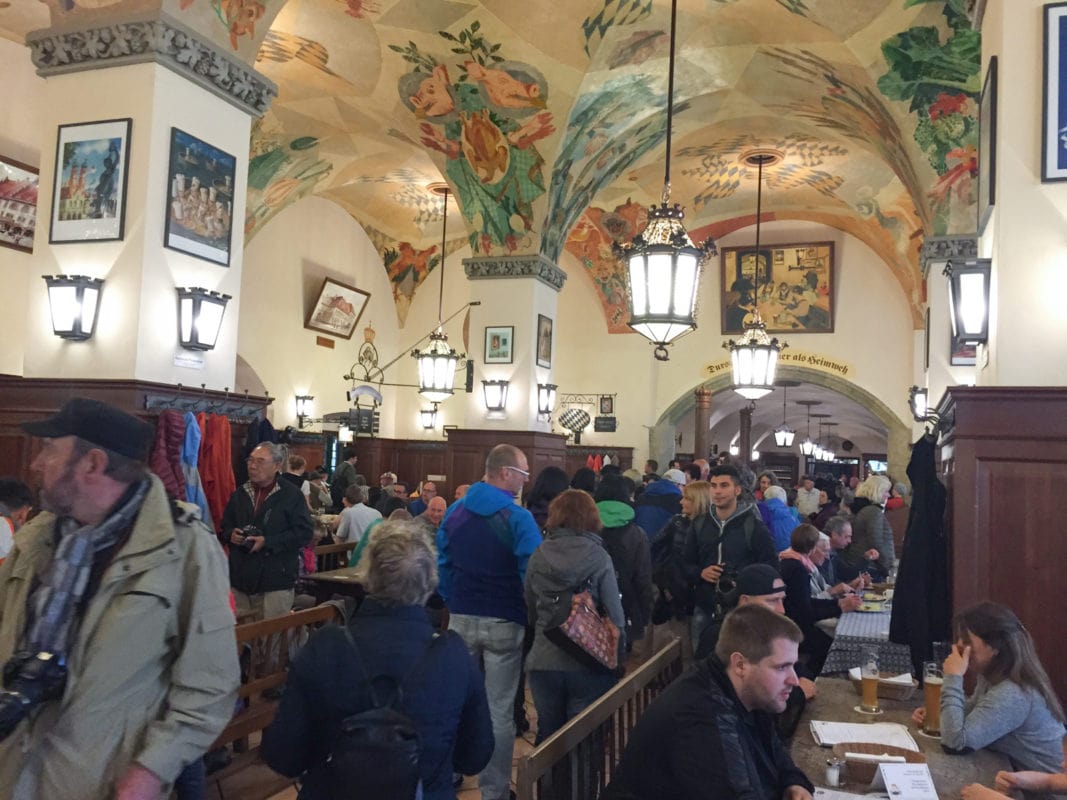 Beer Halls & Beer Gardens
You can't leave the city without immersing yourself in Munich's beer and food culture. One of the best ways to experience this is a night at a beer hall, tasting different beer and trying traditional Bavarian food.
It's easy to get overwhelmed by all the options in the city but if you're looking for the complete package, then book this tour for a one of a kind evening at a traditional beer-hall. It includes personalized recommendations by a local, an exclusive tour of the Oktoberfest Museum, and of course, a beer sampling session and a platter of Bavarian delicacies.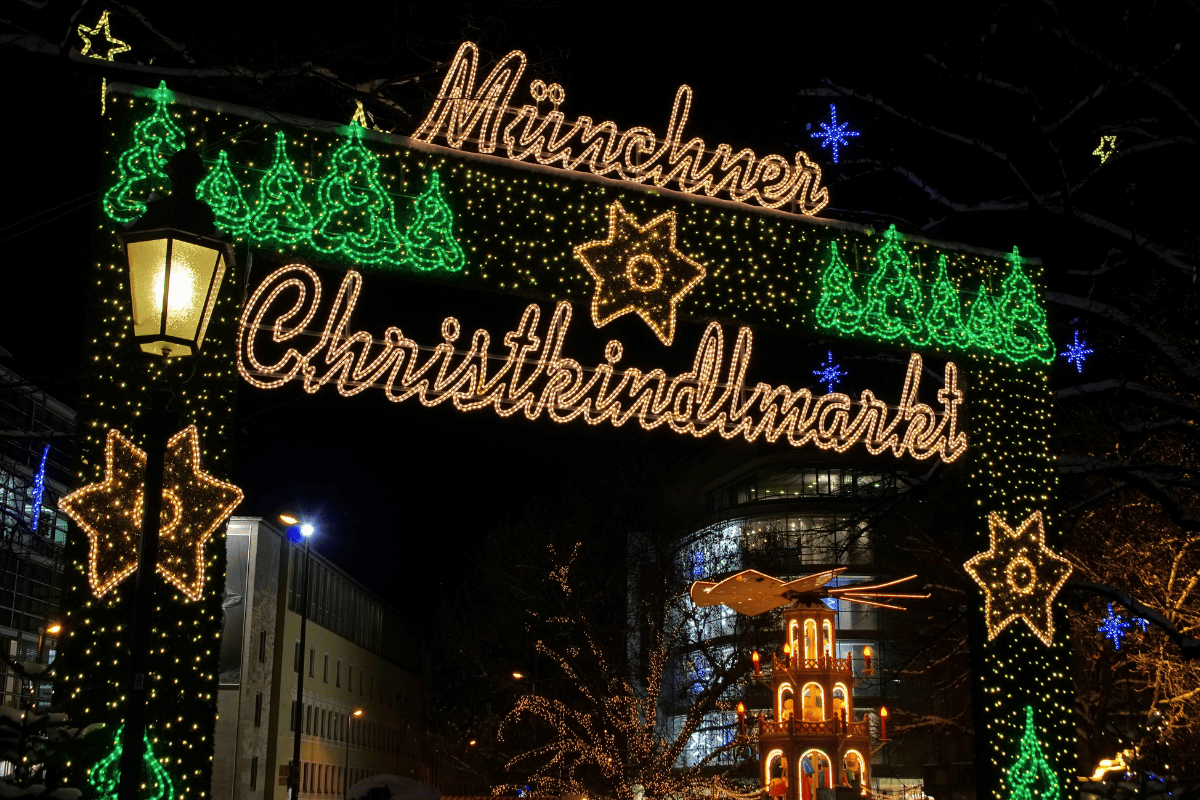 Munich Christmas Markets (Münchener Weihnachtsmarkt / Christkindlmarkt)
Like many German cities, Munich is no stranger to Christmas markets. The oldest and most authentic one is Munich Christmas Market, located in Marienplatz besides Neues Rathaus. Festive stalls line up the plaza selling handicrafts, hot chestnuts and almonds, and mulled wine. Traditional Bavarian music is performed throughout advent on the town hall balcony, complete with choirs and live musicians.
Since there are many markets scattered throughout the city, there is a Christmas market for every kind of traveler. For fun activities with kids like a treasure hunt and horse carriage rides, then Christmas Market at the Chinese Tower is the one for you. Another one worth visiting is the Christmas Village at the Munich Residenz. This market is modeled after an Alpine village and showcases more artisanal creations and gourmet food.
Olympic Park (Olympiapark)
Built for the 1972 Summer Olympic Games, the Olympic Park is still a popular destination that attracts both locals and tourists. More than a park, it is also where sporting, social and cultural events are held. If you're a sports fan, you can visit the state-of-the art fitness facilities, swimming pools, and skating rink.
Other relaxing alternatives include dining at the park's revolving restaurant, checking out an outdoor performance, or simply strolling along the Olympic lake. Though it's located in the North of Munich, it is a quick 10-minute walk away from the Olympiazentrum U-bahn station.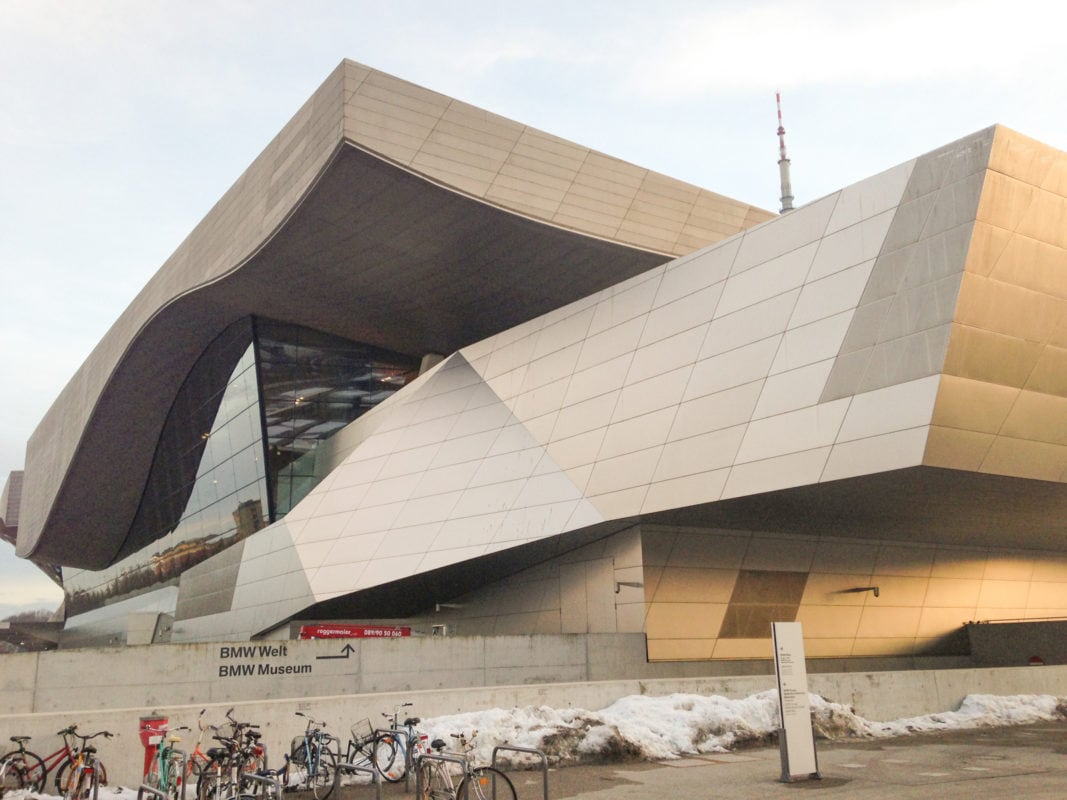 BMW World (BMW Welt)
BMW Welt is Bavaria's most visited tourist attraction maybe because there is nothing else like it elsewhere in the world. Located next to the Olympic Park, BMW Welt is the home for all brands under the BMW Group which actually includes BMW, MINI and Rolls-Royce.
This futuristic building contains an exhibition center, an event venue, a museum, and delivery center. You can learn about the brand's history through the BMW Museum's guided tours, admire the latest models in the showroom, or even watch exciting stunts by professional motorcyclists!
Nymphenburg Palace (Schloss Nymphenburg)
Nymphenburg Palace and the beautiful gardens it occupies is one of the city's most vibrant spots. Inside, you can get a glimpse into the palace's history through its ornate furnishings and ballrooms. There are also several museums inside specializing in areas like natural history, porcelain, and royal carriages.
The sprawling gardens are also filled with pavilions and smaller palaces. Some worth mentioning are Amalienburg with its mirrored halls and Badenburg, a sauna and bathing hall. The palace is easily reached by bus or tram at the station called "Schloss Nymphenburg."
Dachau Concentration Camp (KZ Gedenkstätte Dachau)
If you're looking for an important educational tour, check out this half-day trip to the Dachau Memorial Site. Led by professionally trained guides, this tour is sensitive to the historical context of the former concentration camp. The tour covers the entire area including the museum exhibition, the original remaining structures, and the cinema that screens informative documentaries in English.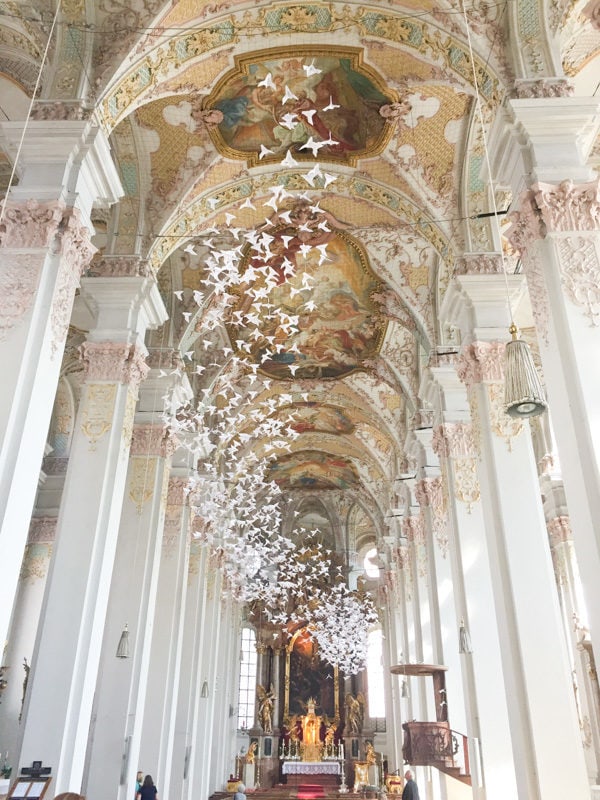 If You Have 3 Days in Munich
If you are staying in Munich for 3 days or even more, then you'll certainly have a better chance of hitting as many of the spots listed above. Since a couple of the sites are close to each other, you'll be able to see several attractions in one go.
You also have the opportunity to dive even deeper into the city's history. If you are interested in learning about one of the darkest moments in both Munich and the world, then book this 2-hour walking tour that traces the rise of the Third Reich under Adolf Hitler and the Nazi Party.
Sports is also a big part of Munich's history. If you are a big football fan, book this Bayern-München Football Stadium Tour to visit the team's official museum and training grounds, and explore the grand Allianz Arena.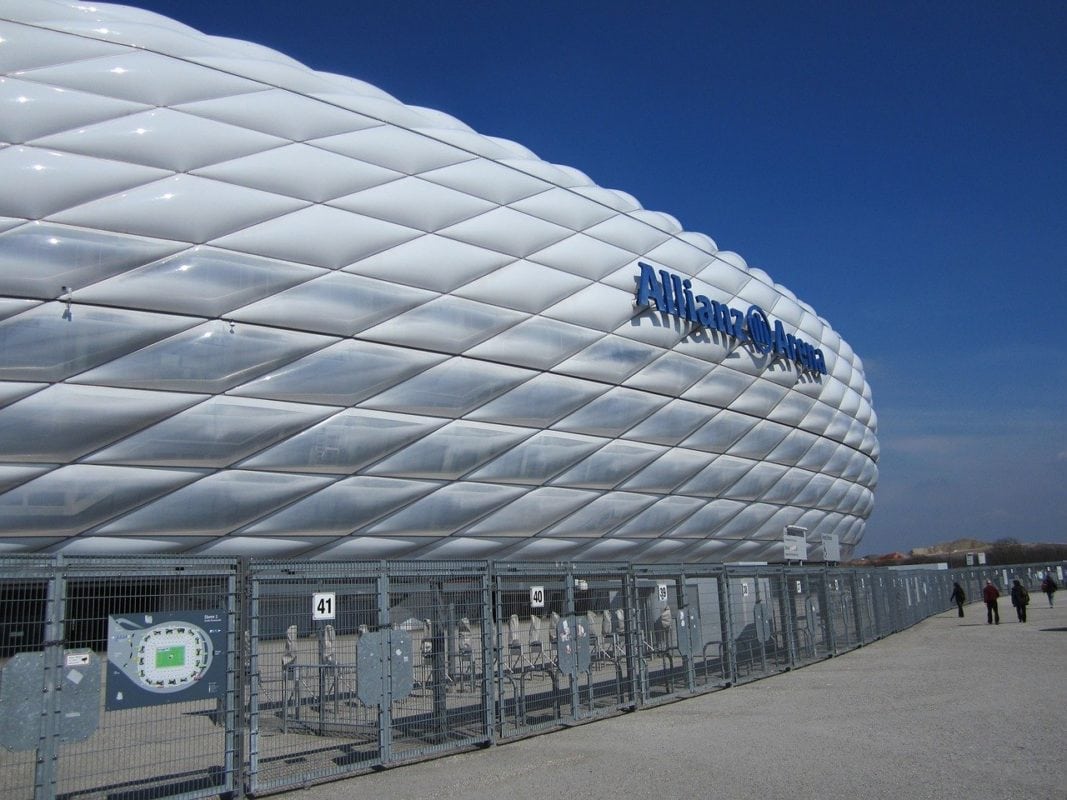 Best Day Trips from Munich
If you have more time and are looking to explore new sights beyond the city, you can take a day trip to any of Munich's surrounding areas.
One of your travel options is to book full-day tours, which removes the stress of planning since transportation is usually taken care of. But you can also visit any of these cities and sites by renting a car or via public transportation, like trains or buses.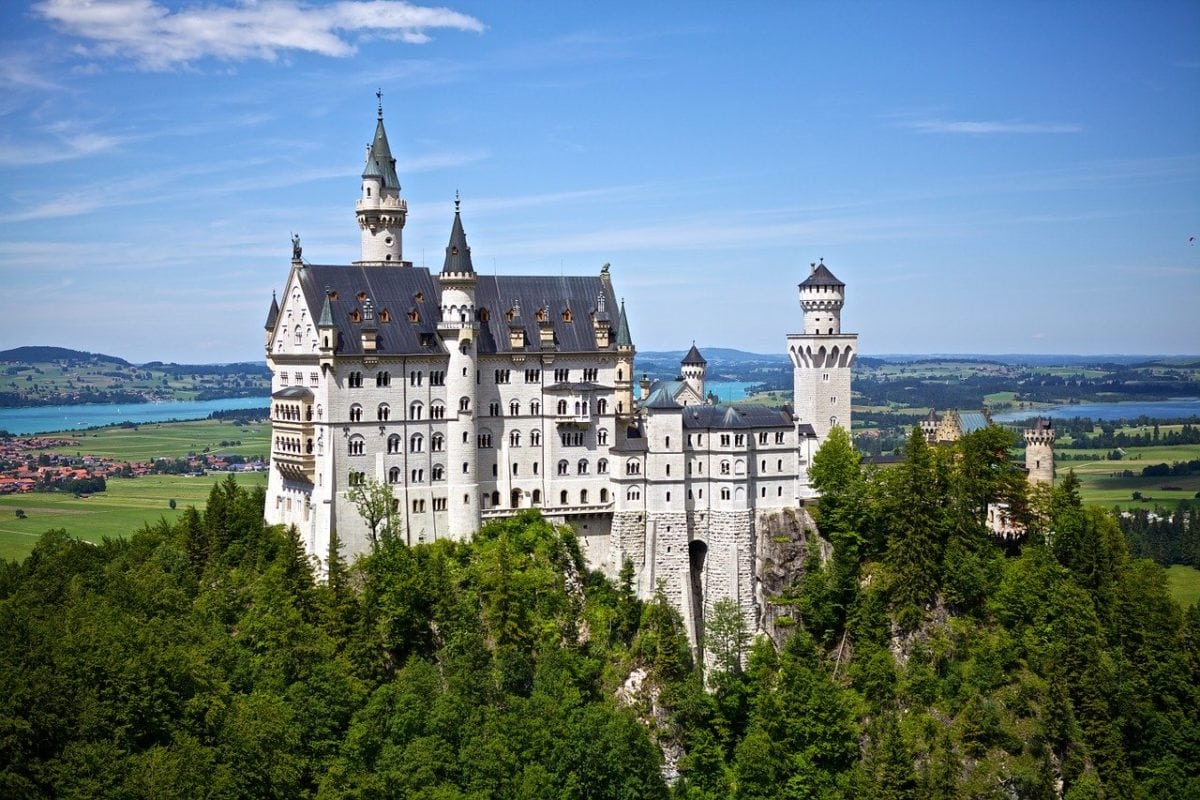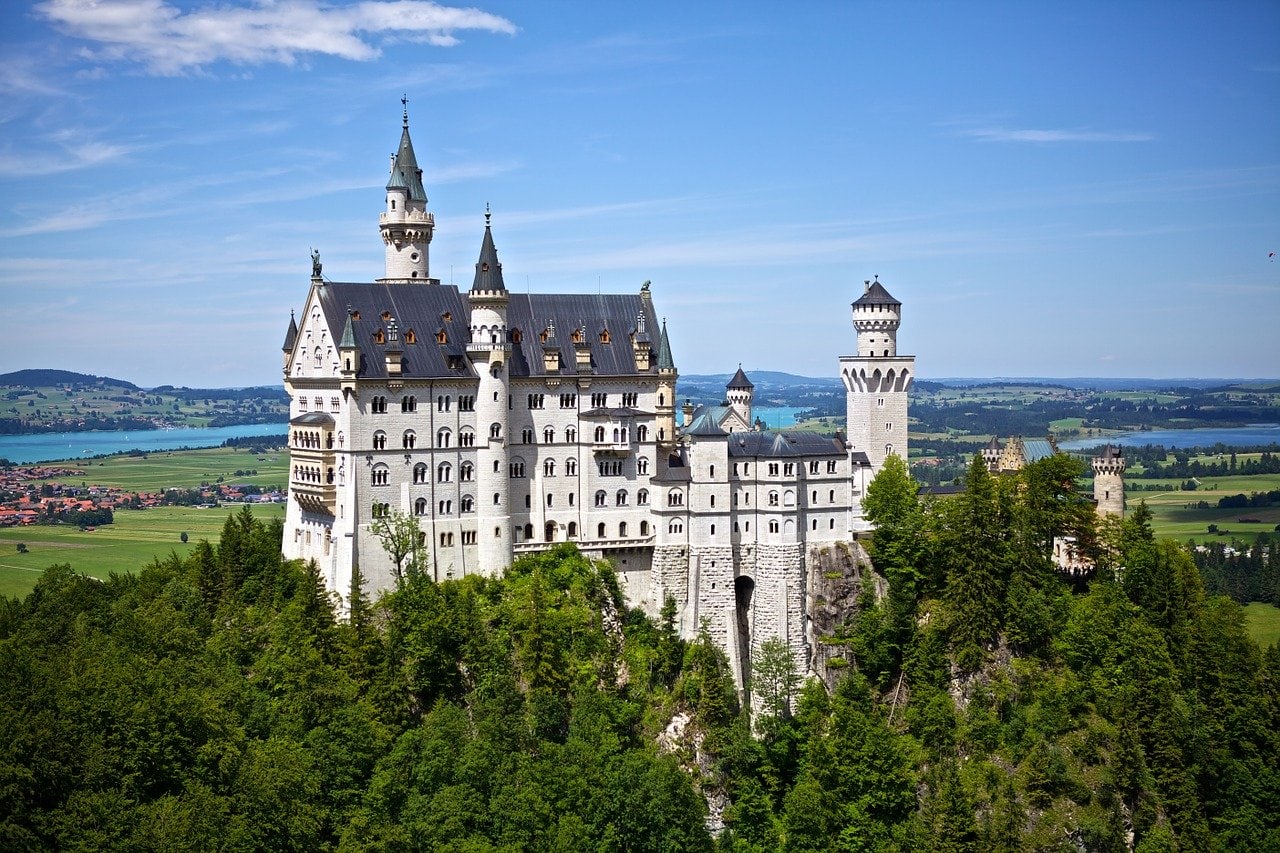 Linderhof & Neuschwanstein Castles
Bavaria is home to some of the most beautiful castles in Central Europe. One of them is Linderhof, located 1.5 hour away from Munich. Though it's the smallest of King Ludwig II's castles, it's the only completed one and still just as stunning.
After Linderhof you can make your way to Neuschwanstein, Germany's top tourist destination. This iconic castle is straight out of a fairytale and is known worldwide as the inspiration behind Walt Disney's castle. For more information on how to get from Munich to Linderhof and then Neuschwanstein, check out this full-day tour complete with transportation here.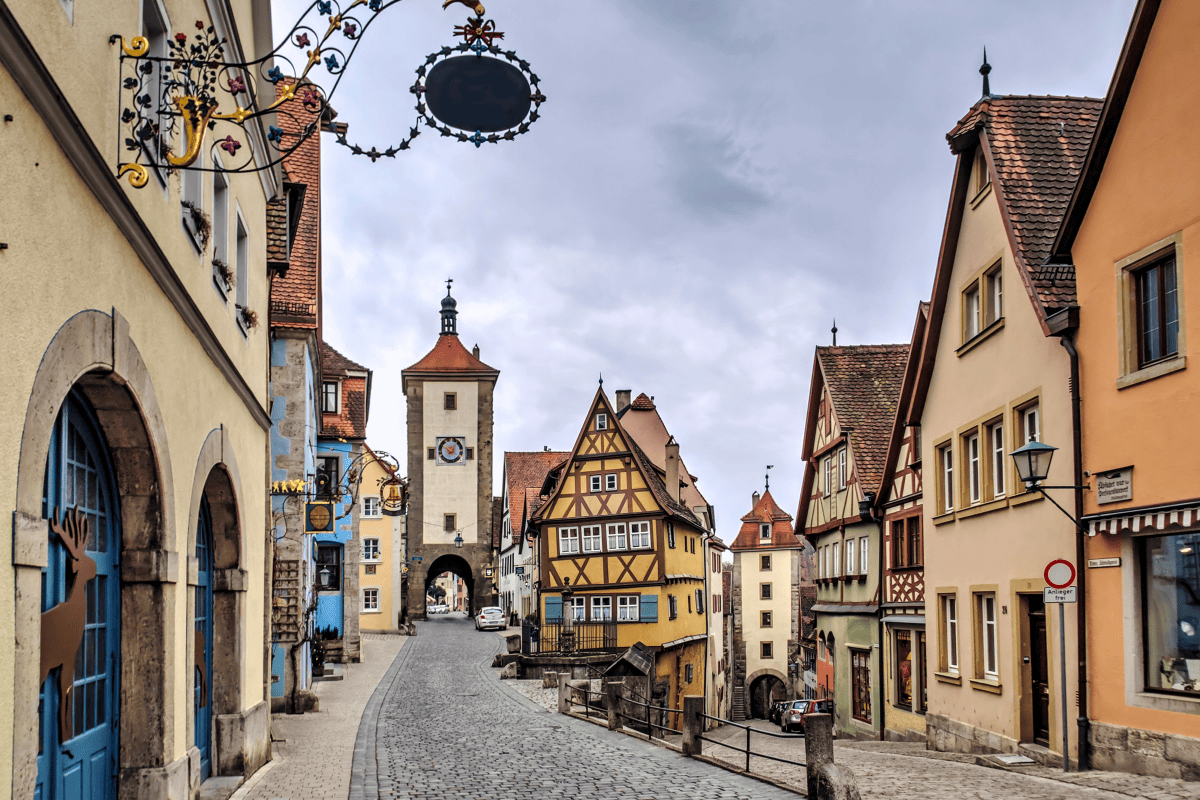 Romantic Road
If you're interested in experiencing medieval Germany, then go on this tour that takes you down the Romantic Road. The journey starts with Harburg Castle, one of the oldest castles in Southern Germany and takes you all the way to Rothenburg, a charming restored medieval town.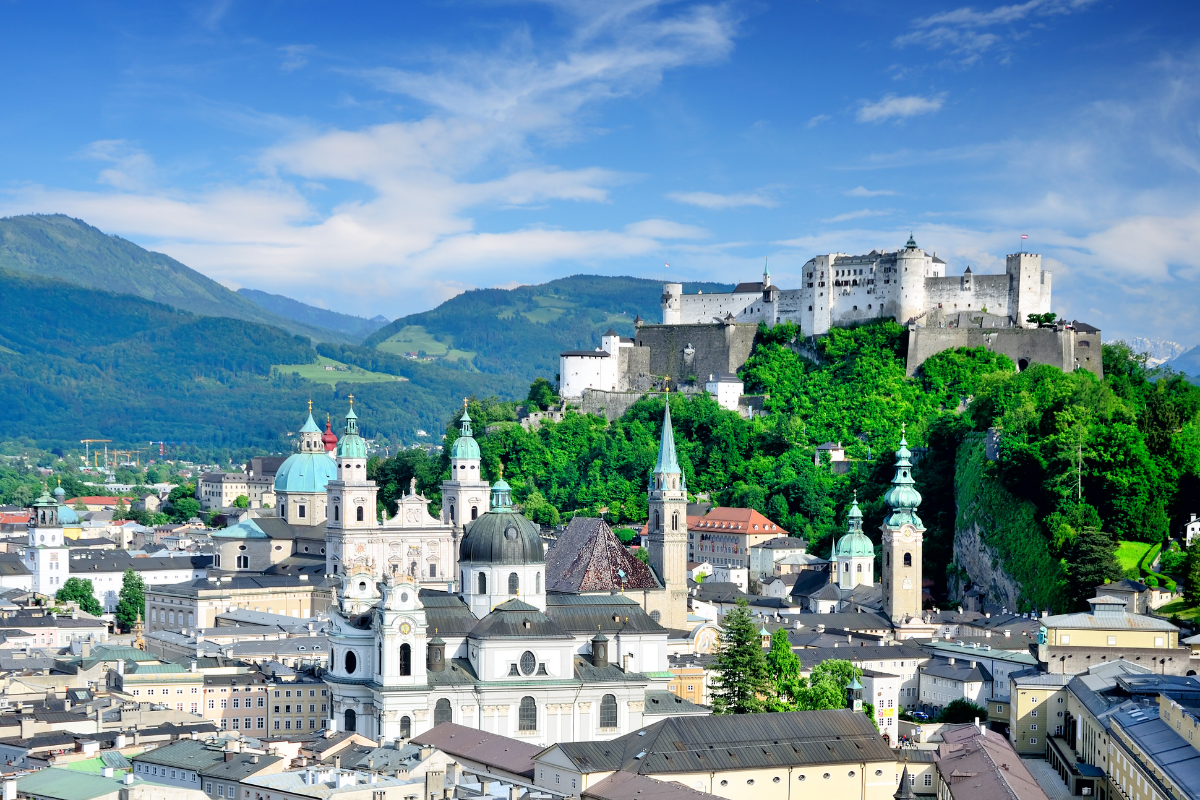 Salzburg, Austria
You can also make the most out of your stay in Munich and venture out to a whole other country by booking a day trip to Salzburg here.
From Munich you can cross the Austrian border into Salzburg via a 2-hour train ride. Salzburg, celebrated by many as Mozart's hometown and the setting of "The Sound of Music", is visited by millions of tourists per year.
This place is perfect for a day trip – it's a well-preserved charming town unlike any in Europe and it's small enough where you can visit most if not all of the most famous landmarks in a day.