Are Summer Months the Best Time to Visit? Weather, Climate and Seasons in Germany
This post may contain affiliate links. Read my disclaimer policy.
Germany has a fairly temperate climate with distinct seasons and is a joy to visit all year long. That said, each season allows you to experience and see a different side of Germany. If you're not sure which season would suit you best, this guide will help you know what to expect for whichever month you decide to visit Germany!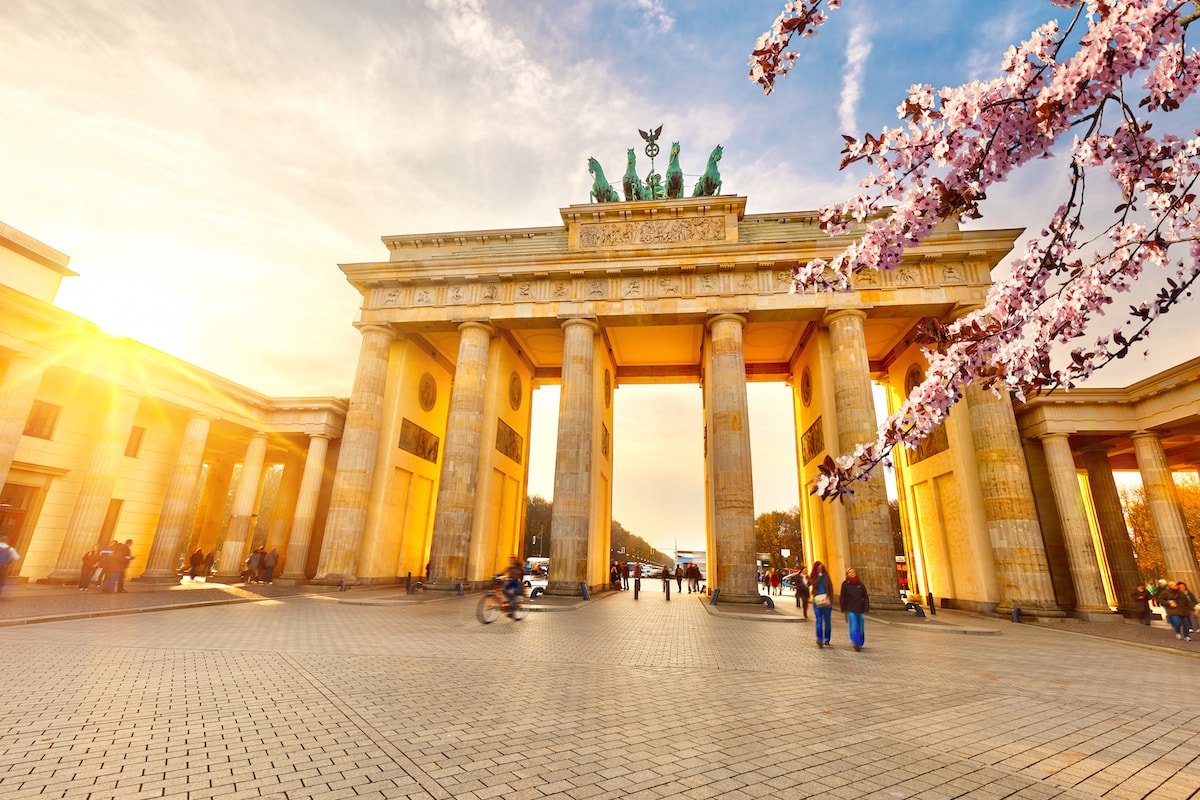 What's the Best Time to Visit Germany?
When planning your trip to Germany, one of the first things take into account is what time of year to visit. It's one of our most frequently asked questions! There is no "perfect time" to visit, since Germany is a year-round destination.
For the most part, there's always something to do and see throughout the year. But of course, each different season brings something unique to your vacation. Some sights can be appreciated much more on sunny days and certain activities can only be done during the winter (like the famous Christmas markets). Germany's distinct seasons and events also affect tourism, so some months are more expensive and crowded than others.
And, of course, you want to take into consideration your weather and temperature preference. Do you like cold temps or do they make you miserable? Do you love hot weather or does not having A/C for a couple weeks a deal-breaker? Are you ok with a chance of rain or do you want the chance for sunny skies? How you answer these questions will determine the best season to visit for you.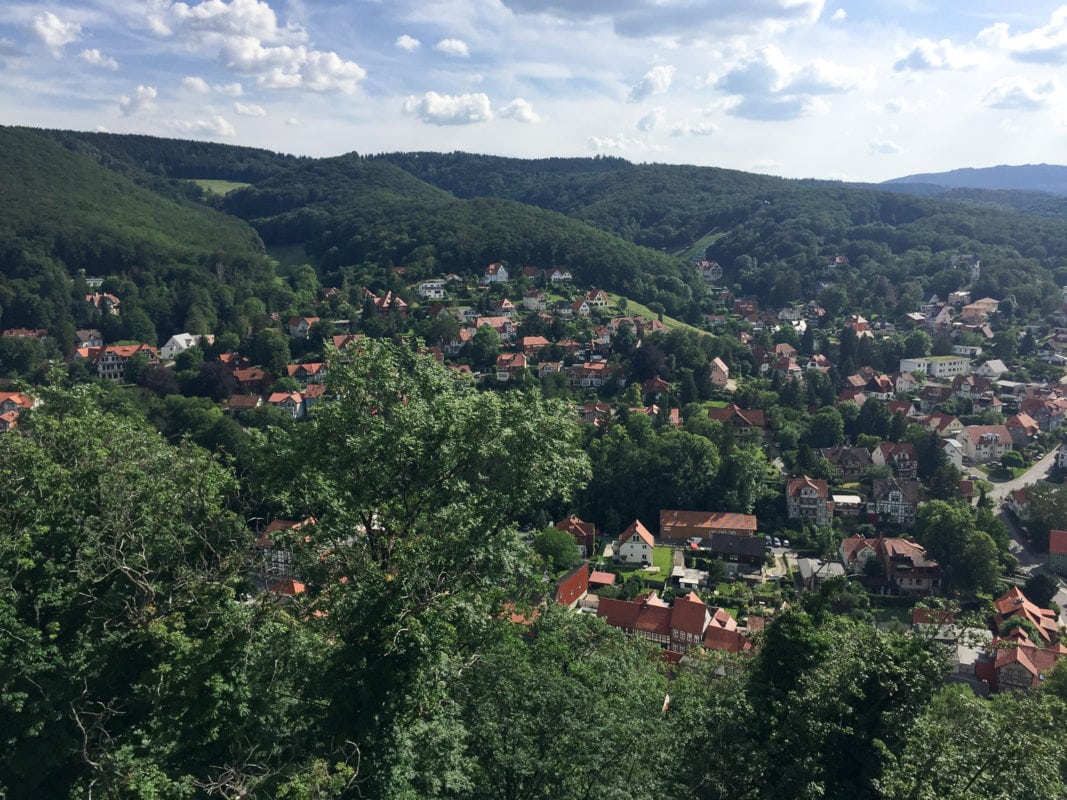 What's Each Season Like in Germany?
Spring
Spring season in Germany takes place during the months of March, April, and May. The weather during this time can be quite unpredictable. Expect anything from mild or slightly warm temperatures to even possibly snow or hail as late as mid-April.
Late spring until early June provides a good balance between pleasant weather and relatively small crowds, which makes it a good time for sightseeing. The shoulder season of spring is also great for finding a wider, and often discounted, selection of flights and accommodations.
Some popular seasonal events are Easter celebrations and spring festivals in many cities, most notably Frankfurt's annual spring festival (Dippemess). The arrival of spring also brings the Spargelzeit (white asparagus) season. You'll find it in restaurants and grocery stores everywhere and farms across the country, especially in Baden-Württemberg and Lower Saxony, hold festivals dedicated to share their harvest.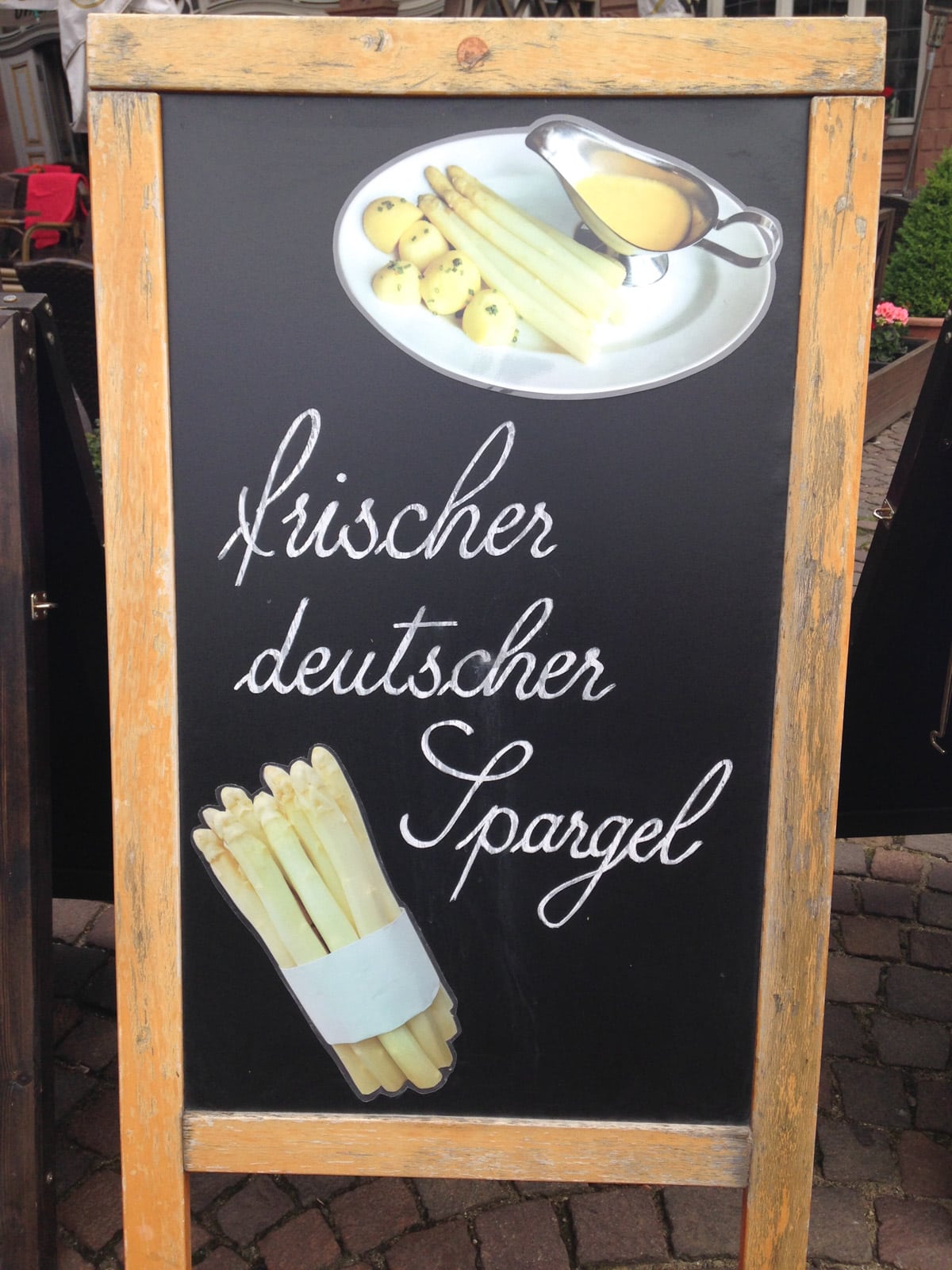 Summer
The summer months of June, July, and August are characterized by long, generally sunny, and warm to hot days, especially in southern Germany.
But summer weather is not all sunny days. These are actually the months with the highest average precipitation, making it the wettest months of the year. I've spent summers in Germany that were dry and super hot…and summers where it seemed like it rained all the time.
Warmer summers are becoming more frequent with global warming so temperature extremes and heat waves are to be expected. Keep in mind that air-conditioning is rare in Germany compared to the United States. If A/C is a must for you, double-check that your hotels have it in the rooms.
In terms of travel, summer times have always been peak tourist season. It's best to book as far in advance as possible as tickets and hotels are expensive and sights with a timed-entry (like Neuschwanstein castle or the Reichstag Dome) can be booked weeks in advance. Be prepared to deal with long lines and packed crowds, especially in popular tourist attractions.
Warm summers are the best time to visit if you're a big fan of festivals and carnivals. Some popular ones include cultural street festivals like Berlin's Carnival of Cultures, music concerts like Fusion Festival or Hurricane Festival (we had a lot of fun at that one) and firework shows like Rhine in Flames.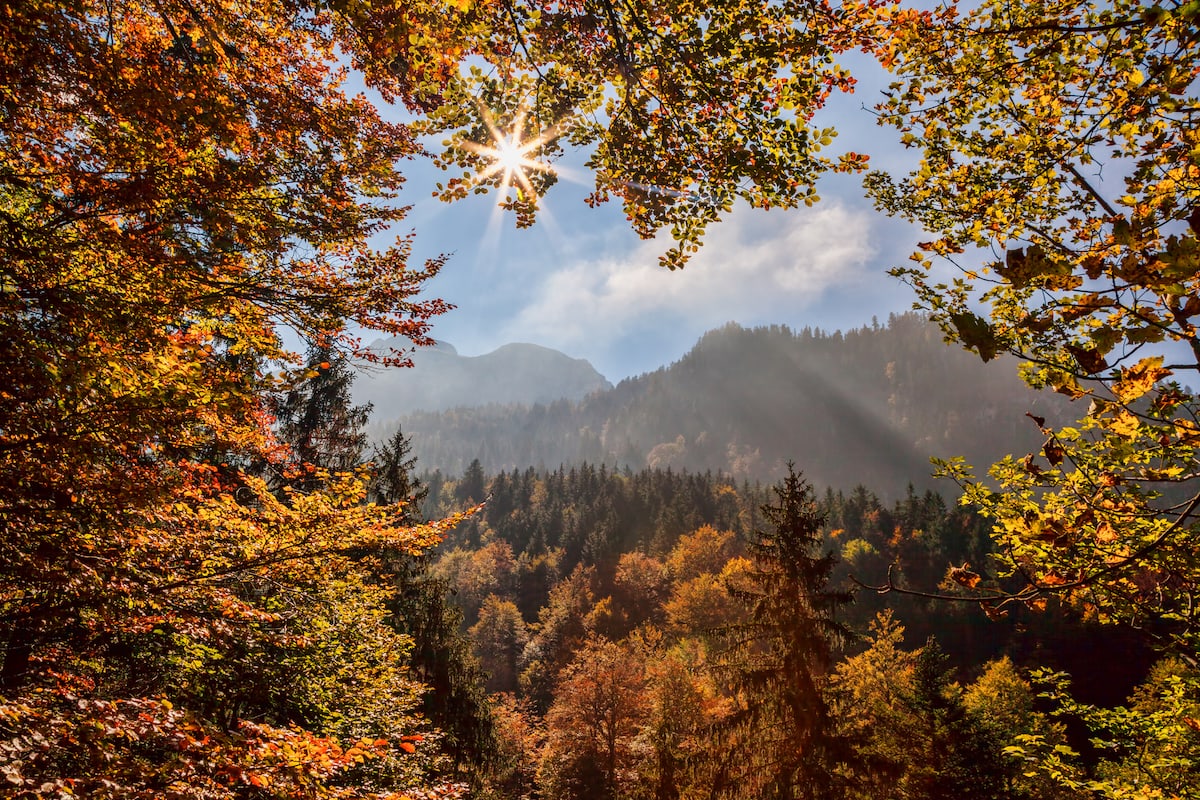 Fall
Fall is one of my favorite times to travel in Germany!
The fall season in September, October, and November is usually marked by good weather, especially in early autumn as high temperatures cool down. The vibrant autumn foliage is a highlight before days get gloomier and cold temperatures set in by early to mid-November. Fall is also a great time to find relatively cheaper flights and hotels, but another peak season starts again early October because of Oktoberfest and then again in late November due to the Christmas markets.
Oktoberfest isn't the only reason to visit during this time. If you're not a beer person, explore Germany's wine route to discover wine festivals and harvest markets. One of the most important national holidays, Day of German Unity, also takes place during this time.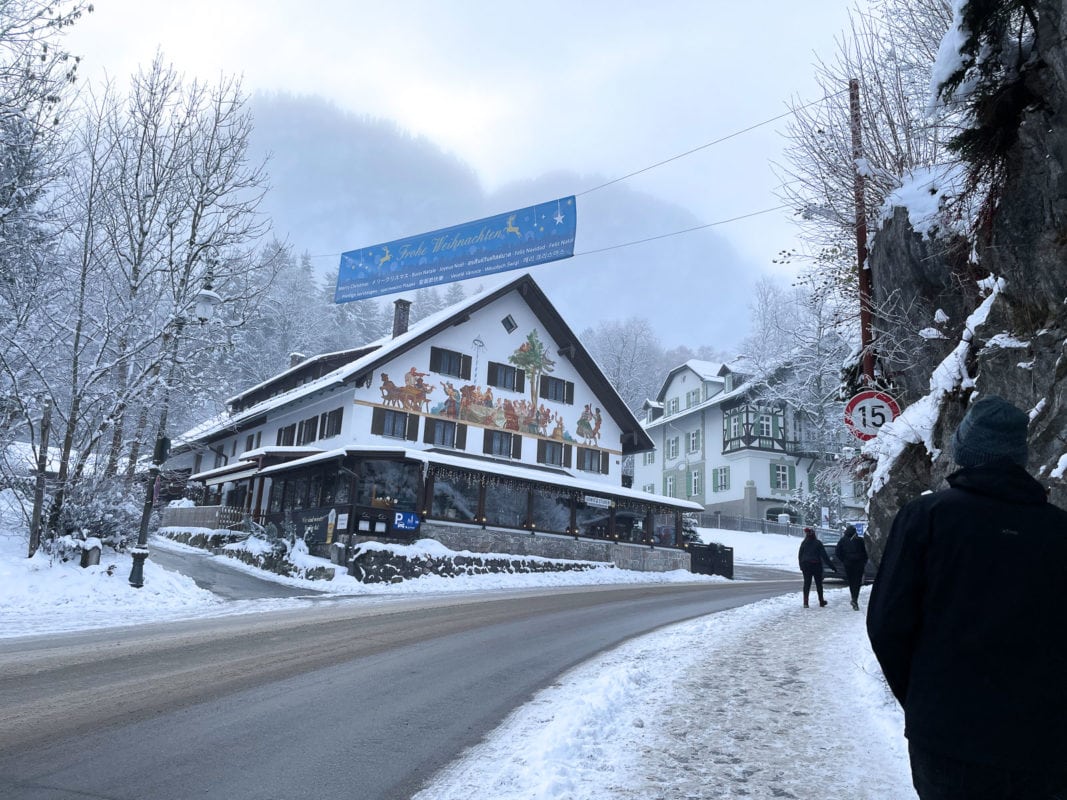 Winter
The winter months of December, January, and February mean short days, sometimes snowfall, and often frequent rain or fog. Because of these weather conditions, these months are considered low season. With the exception of the Christmas season, the rest of the season is fairly quiet and slow-paced. Take advantage of this to find good deals for flights and lodging. But be aware that some sights have reduced hours or are closed during the winter months. And things like statues and fountains will often be covered up.
But the cold winters come alive during the December Advent in Christmas markets, which you'll have no problem finding in any region of Germany. If you want to visit Christmas markets, December is the time to go to Germany! Just dress warmly, wear good shoes, and get up early to make the most of the daylight before it gets dark around 16:30 (4:30pm).
Aside from Christmas celebrations, winter sports and ski resorts in the Alpine region are another big draw for tourists during this season. Some tourist sights are especially beautiful and magical during the winter season like Neuschwanstein Castle. Follow our guide to know what to prepare and expect when visiting the castle during winter!
What's Each Month Like in Germany?
January
January is generally the coldest month of the year with an average low of 20°F and high of 35°F. Snowfall is frequent in some parts of Germany (especially at higher elevations) but mild winters with heavy rain are more common in northern Germany. Things are quiet after Christmas and it's reflected in the decrease of crowds and prices for tickets and hotels.
Events and festivals: New Year's Day, Epiphany or Three Kings Day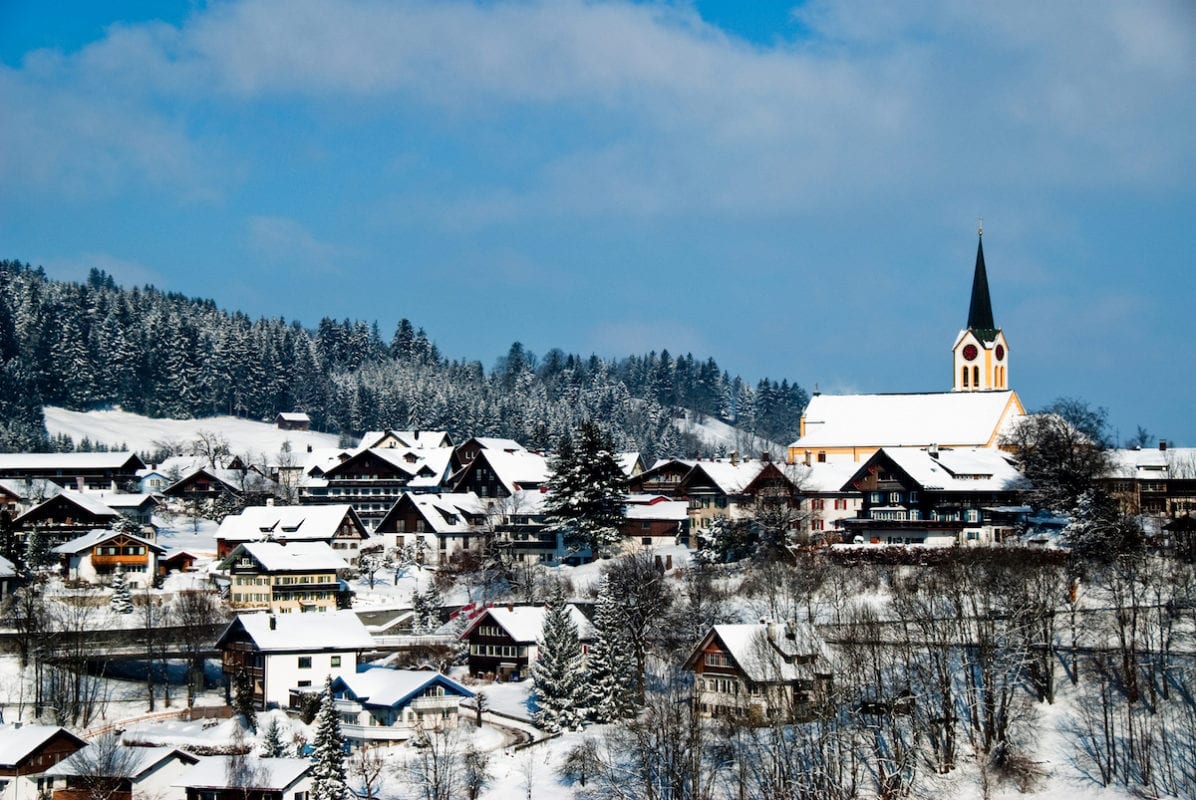 February
February is the driest month. Cold temperatures still persist but the average maximum temperature is slightly higher at around 40°F. It's one of the best months to hit the ski slopes and resorts in the Bavarian Alps.
Events and festivals: Berlin International Film Festival (Berlinale), Cologne Carnival
March
The month of March marks the beginning of spring but it doesn't necessarily mean warm temperatures. Average daily temperatures are slightly higher at around 48°F though German weather especially during this time is quite fickle.
Events and festivals: St. Patrick's Day, Karneval (Fasching), Starkbierzeit ("strong beer festival") in Munich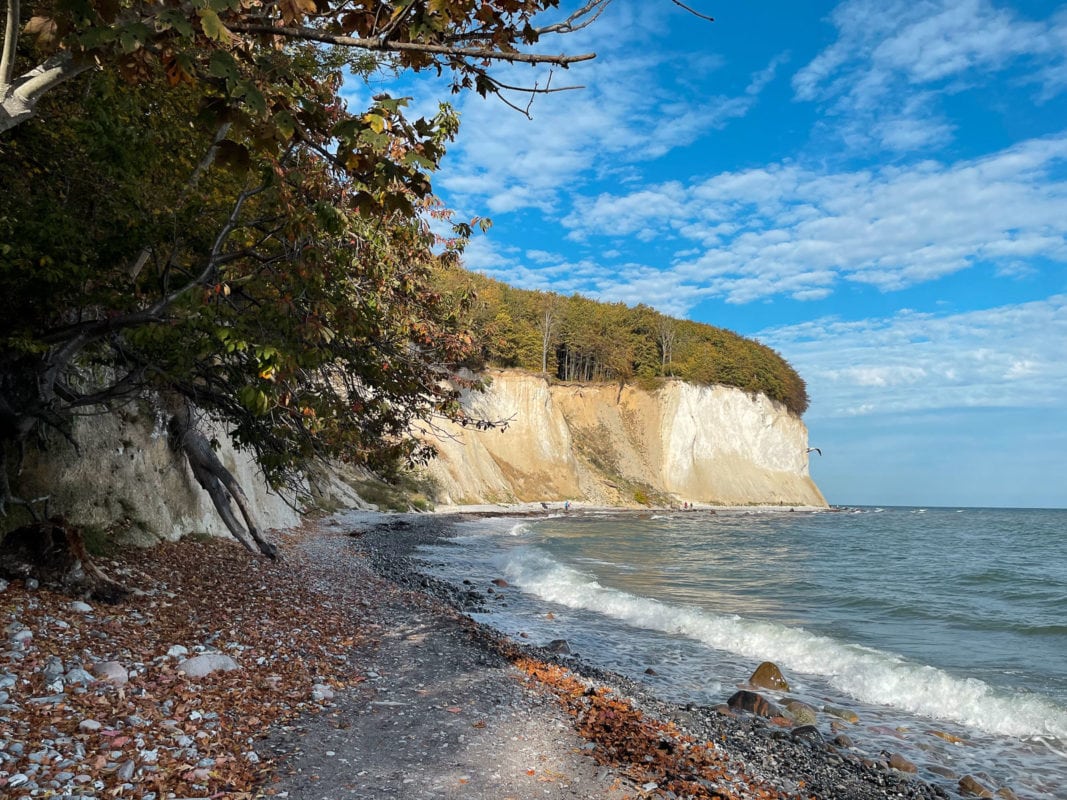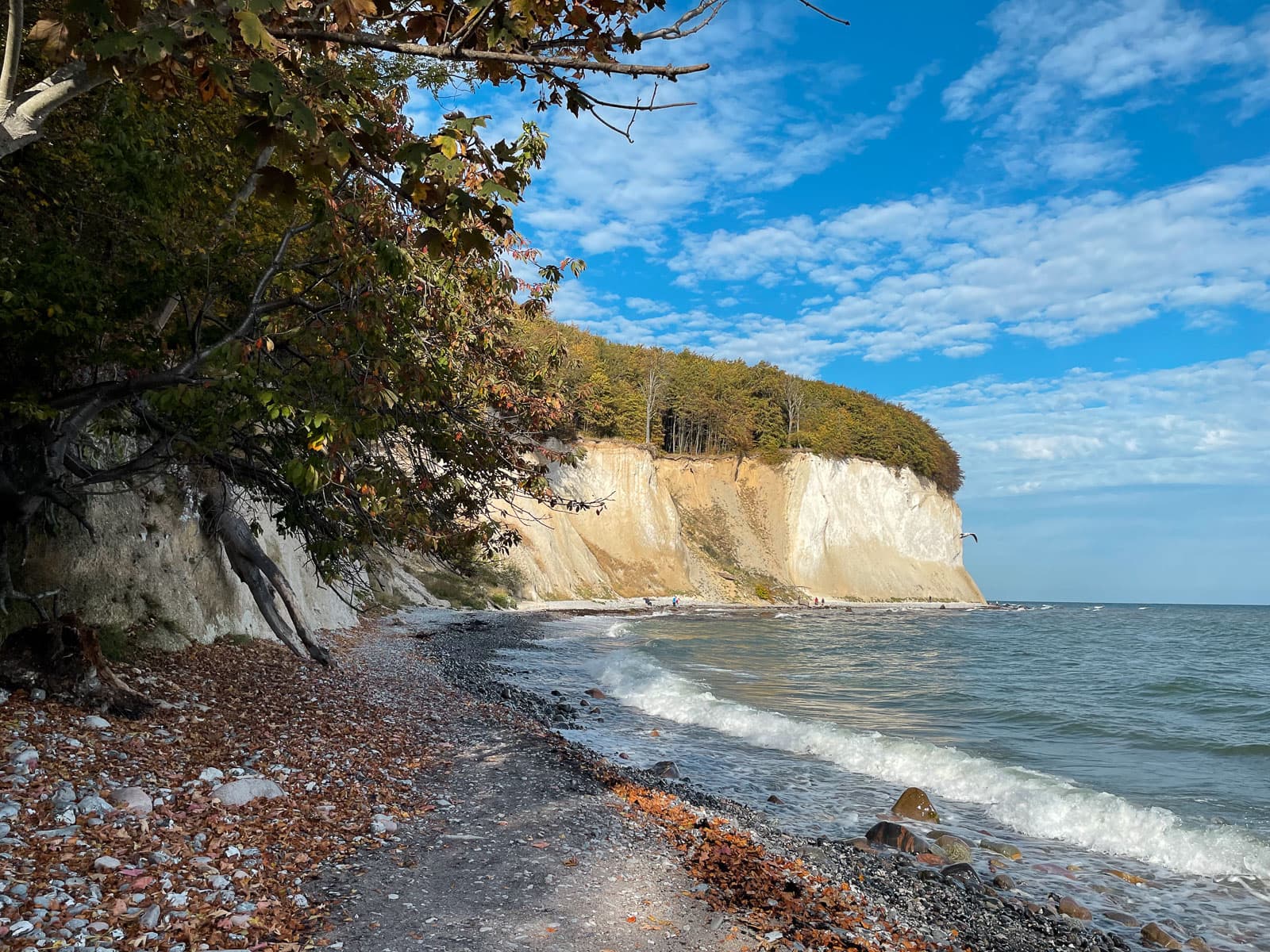 April
April finally welcomes longer days with more hours of sunshine as well as warmer days with an average high temperature of 58°F. Cherry blossoms are also in season during April in Bonn.
Events and festivals: Easter, Dippemess in Frankfurt, Cannstatter Wasen in Stuttgart, Frühlingsfest in Munich, Spargel Festivals
May
By May, spring is in full swing as warmer temperatures finally set in. It's the best weather for sightseeing as it's not too hot yet and the peak season crowds have not arrived.
Events and festivals: May Day (Walpurgisnacht), Rhine in Flames, Hamburg Hafengeburtstag, Weindorf Wine Festival in Würzburg
June
Get ready for long days and warm, pleasant temperatures throughout the month of June. The average temperature is now a little over 60°F though it can be much hotter (80-100F). Sometimes it's cooler in the north by the Baltic Sea and North Sea. June marks the beginning of the high season as tourists flock to Germany. It's the best time to enjoy beer gardens, lake-side beaches, and outdoor activities.
Events and festivals: Berlin Carnival of Cultures, Rock am Ring Music Festival, Bach Festival in Leipzig, Kiel Sailing Week, Fusion Festival, Elbhangfest in Dresden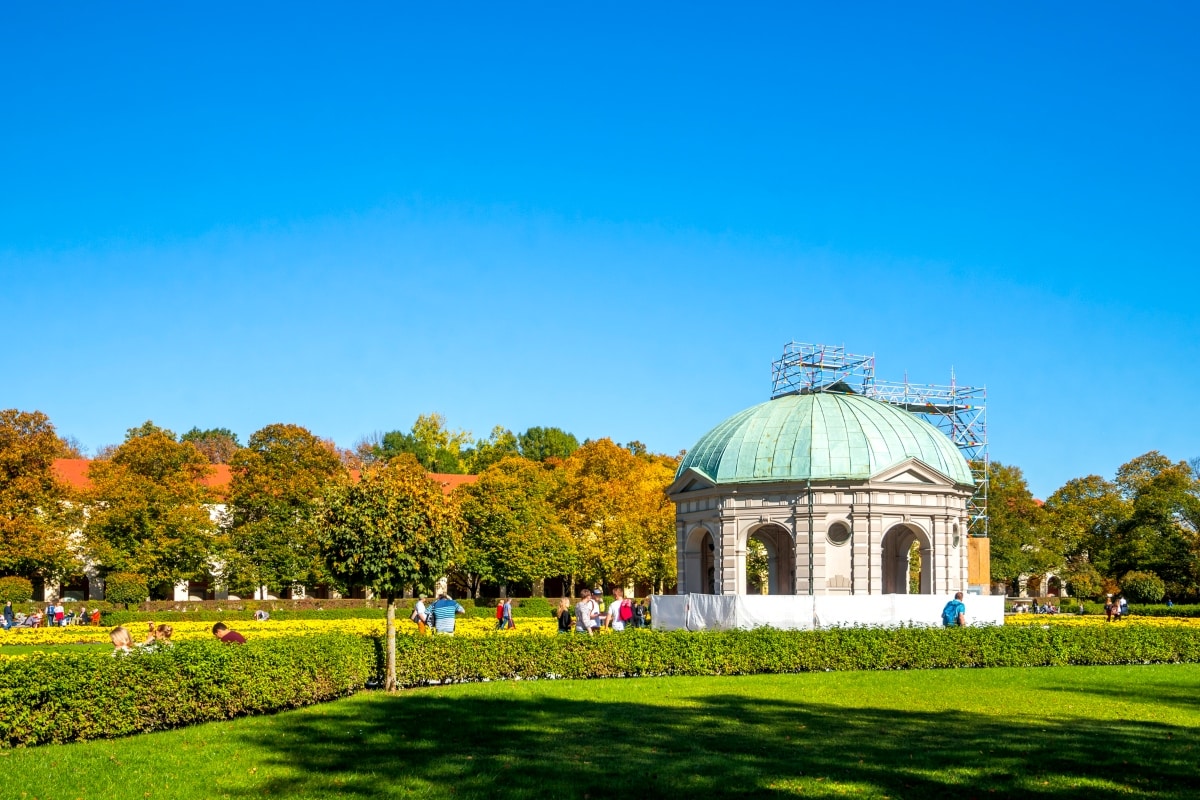 July
July means hotter days as the average temperature almost reaches 70°F – or higher if there's a heat wave (90-100F). Be prepared for occasional rainfall as well. This is peak season as crowds and prices are at an all-time high.
Events and festivals: Cologne Pride Street Festival, Rhine in Flames, Hamburger DOM, Freiburg Wine Festival, Christopher Street Day Berlin
August
August can be one of the hottest months in Germany with the average high reaching 75°F (sometimes hotter). It can also get quite humid and rainy. The summer ambiance is still at full force though expect some business to be closed as people leave for vacation. Crowds and lines are still dense, especially for museums and public transportation.
Events and festivals: International Berlin Beer Festival (Berliner Bierfestival), Museumsuferfest in Frankfurt, Rhine in Flames, Rothenburg Wine Festival, Long Night of Museums in Berlin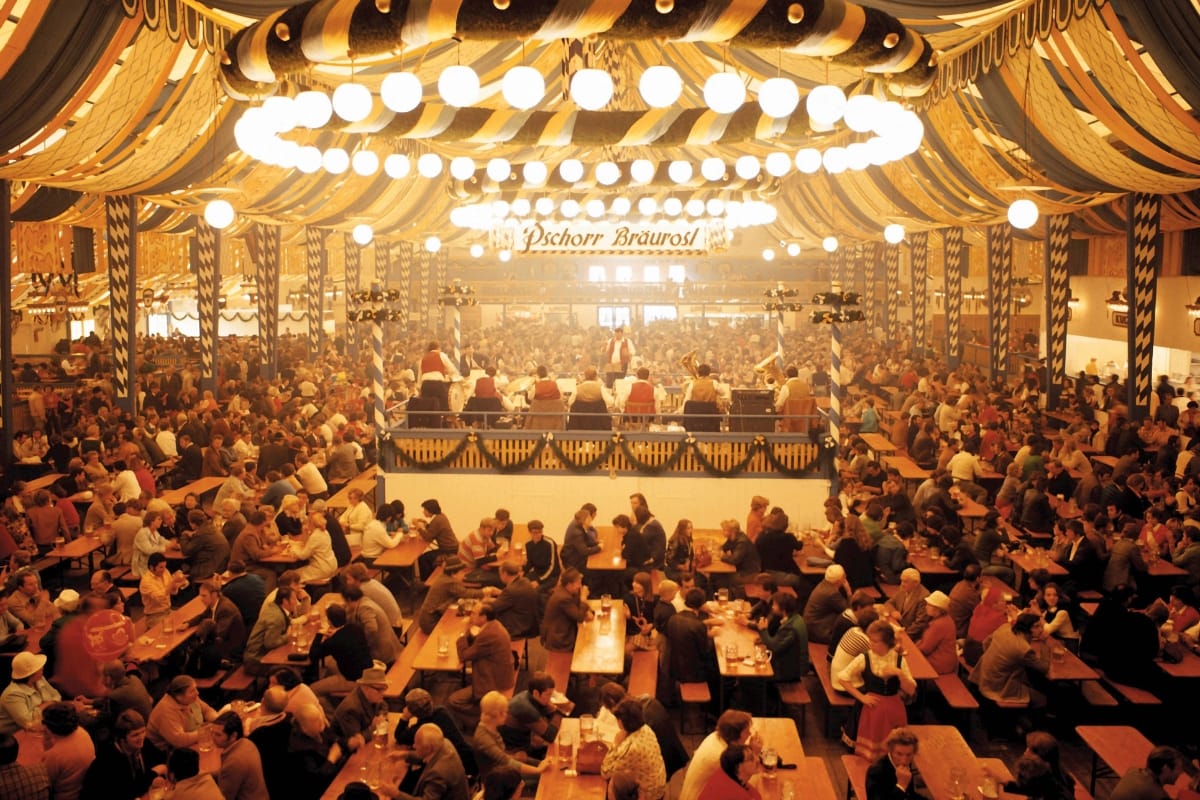 September
The beginning of September still carries over some of the warmth of the summer months. But as days progress, the temperature drops and the average is now at around 58°F. Crowds are beginning to thin before picking up again towards the end of the month, especially in Munich for Oktoberfest.
Events and festivals: Oktoberfest, Berlin Festival of Lights, Wurstmarkt in Bad Dürkheim (biggest wine festival), Cannstatter Volksfest (Oktoberfest in Stuttgart), International Literature Festival Berlin, Reeperbahn Festival in Hamburg
October
By October, days are definitely colder with the average daily temperature dropping down to 49°F. But even then, it's not freezing yet so this is one of the better times to visit in the latter part of the year. Tourists usually crowd Munich during Oktoberfest in September and early October but as it dies down, it's easier to find good bargains for fares and hotels. Check out our guide on the best hotels for Oktoberfest in Munich.
Events and festivals: Oktoberfest, Tag der deutschen Einheit (Day of German Unity), Frankfurter Buchmesse (Frankfurt Book Fair), Reformationstag (Day of Reformation)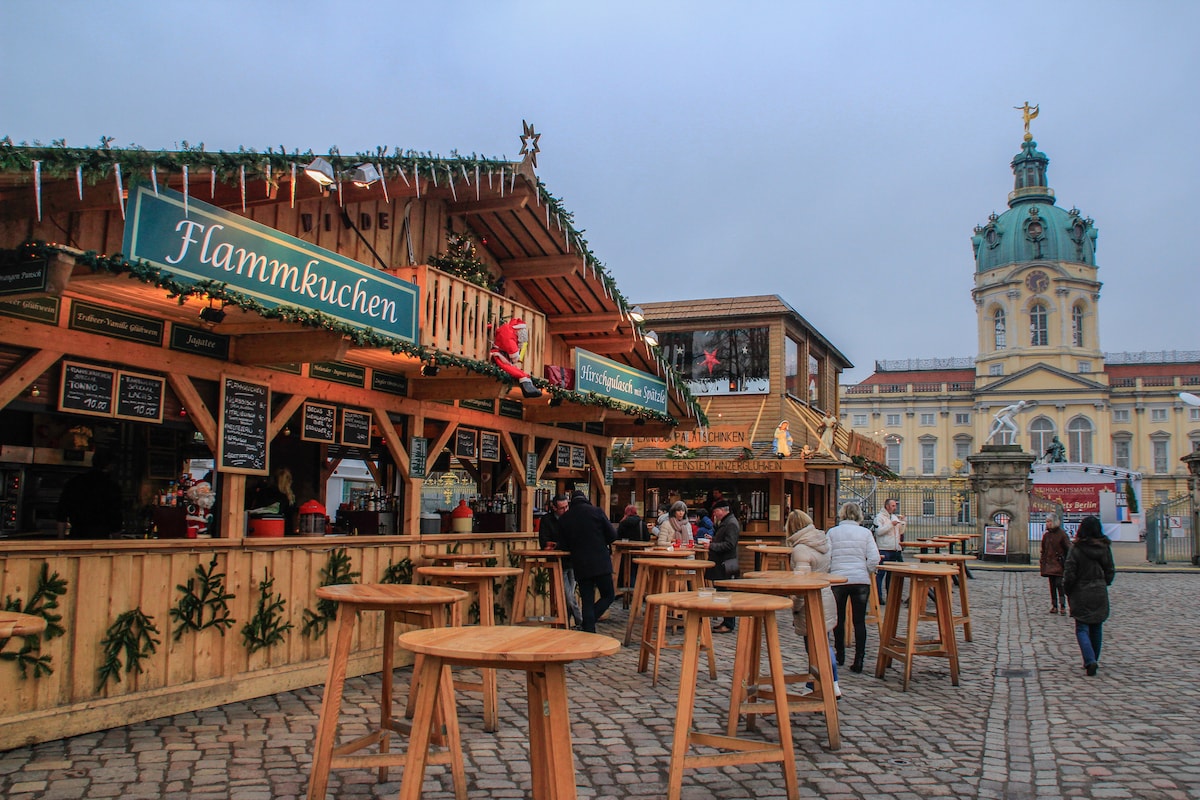 November
November is one of the quietest months before the rush of the Christmas season. Tourists usually avoid visiting during this month because the onset of winter brings low temperatures but the weather can be quite nice on some days. The average is typically around 39°F and the average goes down to 32.5°F. Dreary days are likely, however, and you're likely to encounter rainfall and even snow, which can get in the way of getting around cities and enjoying the sights.
Events and festivals: All Saints' Day (Allerheiligen), All Souls Day (Allerseelen), Jazzfest Berlin, St. Martin's Day (Martinstag), Leonhardifahrt in Bad Tölz, Tollwood Winter Festival in Munich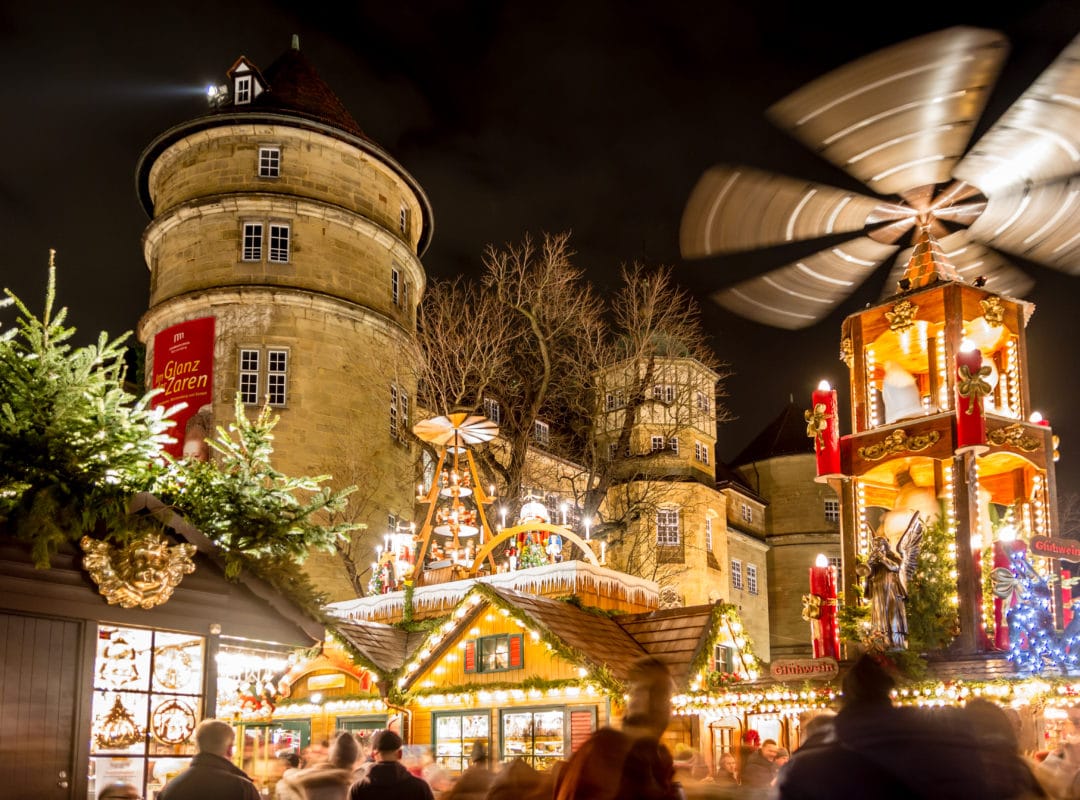 December
December is one of the best and most popular times to visit Germany. Even though it's one of the coldest months in the year with an average temperature of 30°F and the highest just a few degrees higher at 38°F, people from all over the world are eager to experience Christmas in Germany. Even though the days are short, the holiday lights and Christmas markets make it a beautiful and festive time to visit.
Events and festivals: Christmas markets all over the country (especially Berlin, Stuttgart, Munich, Nuremberg, Rothenburg), St. Nicholas Day, New Year's Eve (Silvester)