How to Celebrate Saint Nicholas Day Like a German
This post may contain affiliate links. Read my disclaimer policy.
Saint Nicholas Day is a German Christmas tradition that kids look forward to all year. In this guide we share everything you need to know to celebrate this day like a local in Germany or in your own home!
There's no arguing that the Christmas season in Germany is one of the most magical times of the year. Nothing compares to the festive atmosphere of Germany's famous Christmas markets, fun traditions, beautiful lights and decorations, and delicious food and desserts. It's one of my favorite times of year to be in Germany!
If you're lucky enough to be spending the holiday season in Germany this year, take a look at our guide to German Christmas traditions and celebrations so you see everything you can look forward to.
In this guide we're going to dive into a special day that occurs early in Germany's Christmas celebration: Saint Nicholas Day (also: Saint Nicholaus Day or Sankt Nikolaustag). Here's everything you need to know about this special day so you can celebrate like a local in Germany or recreate this fun tradition in your own home.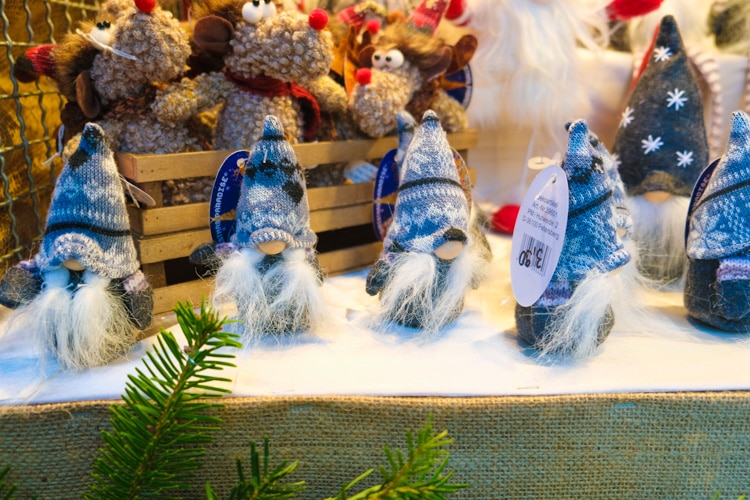 What And When is Saint Nicholas Day?
Saint Nicholas Day is celebrated in the evening of December 5th and the morning of of December 6th during the Advent Christmas season.
It takes place on the anniversary of the death of the third-century saint who is said to have been a source of inspiration for Santa Claus. It's a day of celebration and generosity honoring the tradition of gift-giving of the Patron Saint of Children. It's also known as the Feast of St. Nicholas (as in, December 6th is his feast day).
As the story goes, on the night of December 5th, St. Nicholas would visit homes dressed in white robes carrying a book with a record of children's wrongdoings.
Upon St. Nicholas' visit, children would be asked about their behavior and would sing verses or recite poems. For their good behavior and performances, they were rewarded with small presents like gold coins, candies, and small toys.
It is often said that St. Nicholas traveled with a companion named Knecht Ruprecht, who carried switches to leave with naughty kids (for spankings).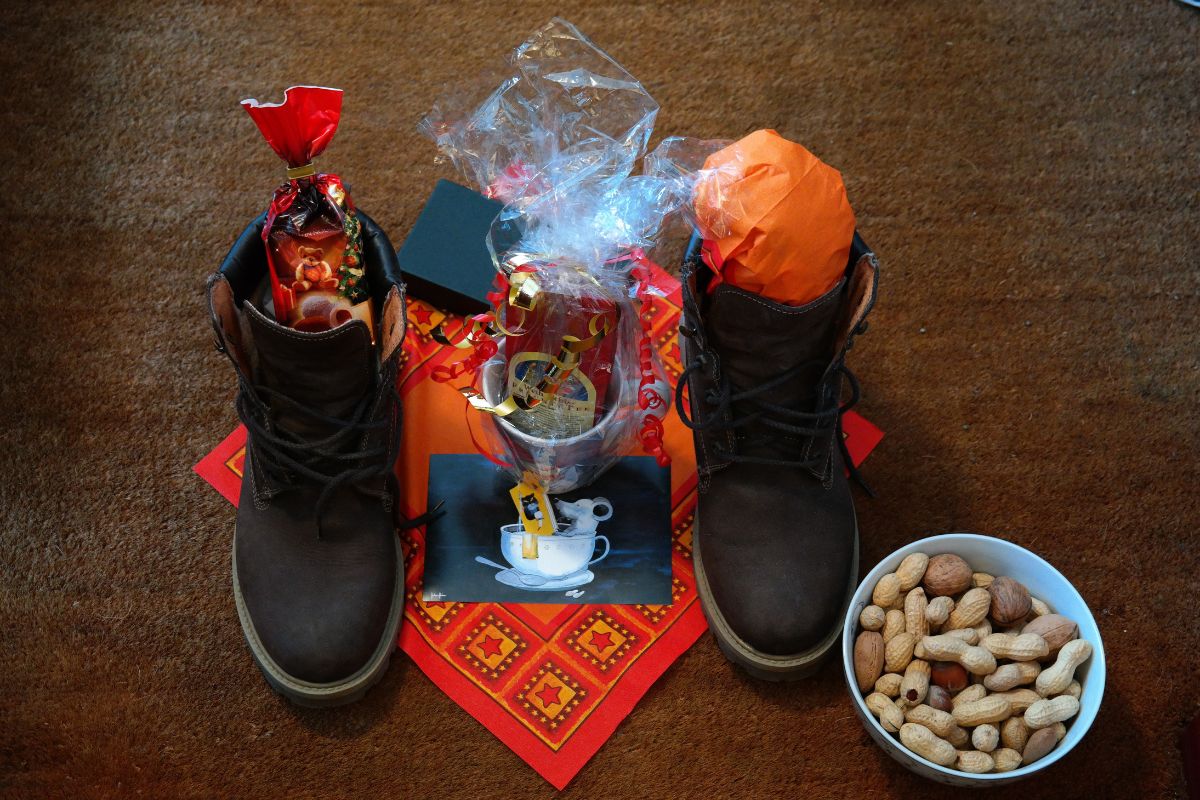 How Is Saint Nicholas Day Celebrated In Germany?
There are various traditions for St. Nicholas Day, and each family might do things a little different. In general, to prepare for St. Nick's arrival, children clean up their rooms and toys. They clean and polish a pair of shoes or boots and then place them by the front door or on a windowsill.
Some kids put a special "Nikolaus boot" by the front door. Some might even leave a bit of hay or a carrot for Saint Nicholas' donkey. (My German family didn't do that but it could have been because us kids were all teens when I celebrated St. Nick's Day with them.)
If the kids have been good, in the morning they'll find their shoes filled with small gifts and treats. But if they were naughty children, they could wake up to find sticks, twigs or switches in their shoes instead! (I've always heard this said more as a threat – like the threat of finding coal in your Christmas stocking – rather than something that actually happens.)
I was introduced to this tradition when I was in high school and lived with a family in Germany. Each of us kids put our favorite pair of shoes by the front door before going to bed on December 5th and found chocolates, candies, coins, and small wrapped gifts the next morning!
Two things I remember from that time: first, my younger German brother wanting to set out a pair of unusually tall boots instead of his usual one (smart kid, right?), and second, how my German family chuckled at how small my shoes were compared to my German brothers'. Most of my gifts and treats were placed around, rather than in, my shoes!
You might be wondering if German kids also get gifts and treats in stockings from Santa on Christmas Day. Generally, no, that's not part of the German Christmas celebration.
Was Saint Nicholas (Sankt Nikolaus) A Real Person?
Saint Nicholas was in fact a real man. The story of St. Nicholas dates back to the 4th century. Born into a wealthy family, he developed a reputation of humble kindness and secret gift-giving.
Eventually, he became the bishop of Myra (what is now Turkey) and then a Patron Saint of Children. Over time, St. Nicholas became secularized, turning from a religious figure to something not tied with religion in society.
As time went on, St. Nicholas Day traditions gave way to the character of Santa Claus. It was Thomas Nast, a political cartoonist, who depicted him as the jolly fat bearded man with a red coat – the modern-day Santa Claus we all know and love today.
You may have also heard of "der Weihnachtsmann"? That's a generic German term for Father Christmas, St. Nicholas or Santa Claus. It has fairly recent origins from the 19th century when Heinrich Hoffmann wrote a Christmas carol called "Morgen kommt der Weihnachtsmann." He was then depicted as the bearded Weihnachtsmann in a second woodcut series by Austrian painter von Schwind.
Throughout the years, der Weihnachtsmann became sort of a mix between the saintly gift-giving St. Nicholas and the devilish switch-giving Knecht Ruprecht.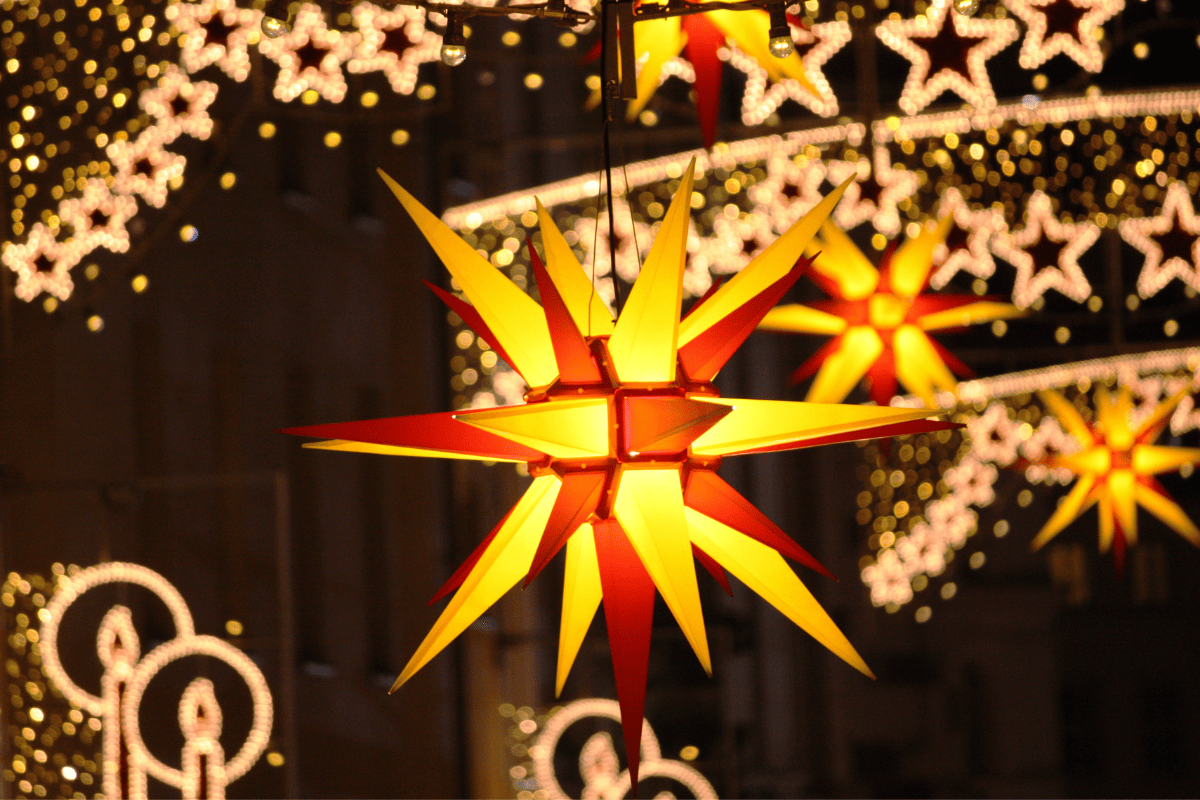 How to Celebrate Saint Nicholas Day in Germany or At Home
If you'll be in Germany on December 6th, why not join in the Saint Nicholas Day celebration?
Ask your travel companions (even if they're not kids!) to clean and set their shoes or boots by the door of your hotel, AirBnB, etc, on December 5th.
Pick up some sweets and little gifts at a grocery store or department store – things like chocolate, nuts, marzipan, clementines, chapstick, a fun pen, etc. The goal isn't to go all out or spend a lot of money, but rather to enjoy delighting someone with a few thoughtful treats.
Put the treats in their shoes after they've gone to sleep and enjoy their smiles in the morning!
If you're at home, you can still celebrate Saint Nicholas Day. Why not fill your family or friends' shoes with German treats? In the US, you're likely to find them at World Market, Aldi, and sometimes stores like Whole Foods, Trader Joe's or Wegmans. You can also find great German sweets on Amazon.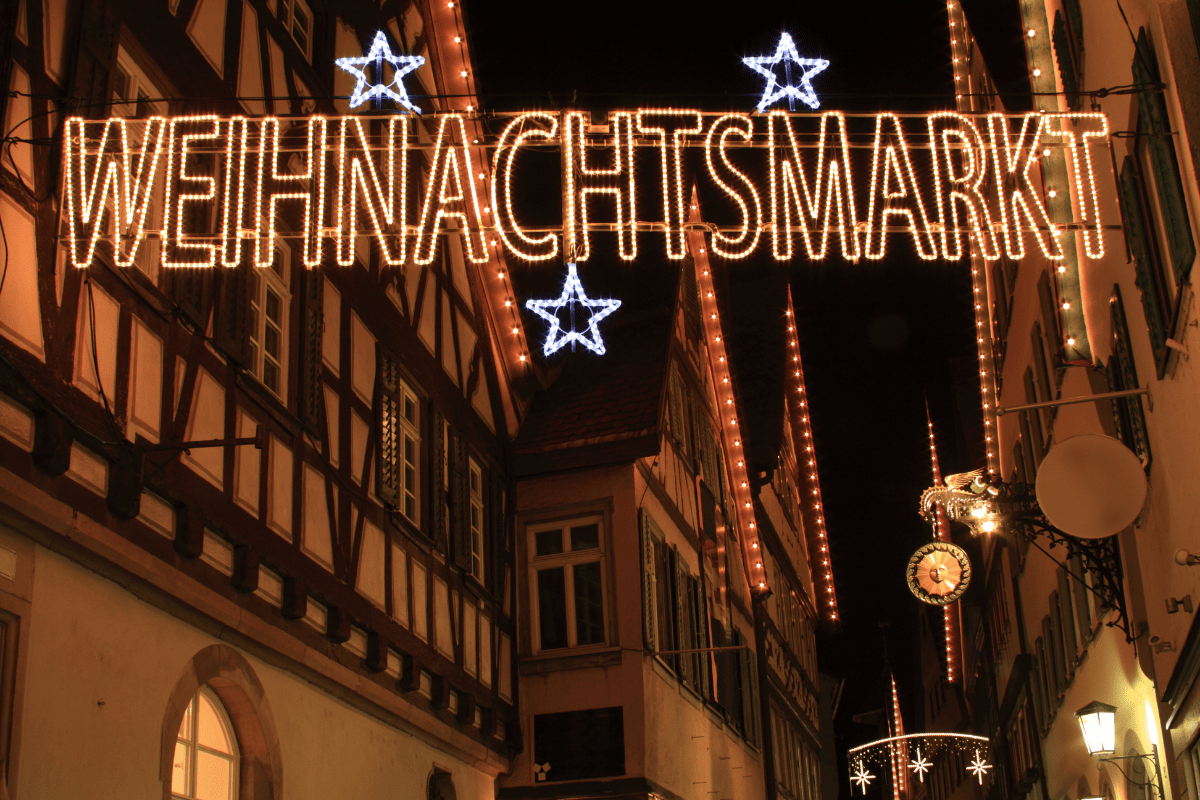 Is Saint Nicholas Day Celebrated in Other Countries?
Saint Nicholas Day is celebrated in other European countries in different ways. It's mostly celebrated in the coastal regions of northwestern Europe, such as areas of Belgium, the Netherlands, Luxembourg, and in northern French regions near the border of France and Germany.
In the Netherlands, for example, the celebration begins in mid-November, when Sinterklaas (St. Nicholas in Dutch) departs Spain and travels to the Netherlands by steamboat and is greeted with church bells ringing (I can still remember my Dutch professor telling my class this story when I was learning Dutch at the University of Stuttgart). For the weeks leading up to December 5, Sinterklaas visits children in hospitals and schools to check on children's behavior and leave them gifts.
European immigrants have also brought St. Nicholas day traditions over to the United States. Some common practices we have like Christmas stockings, gift-giving in secret at night, and candy canes are actually inspired by St. Nicholas.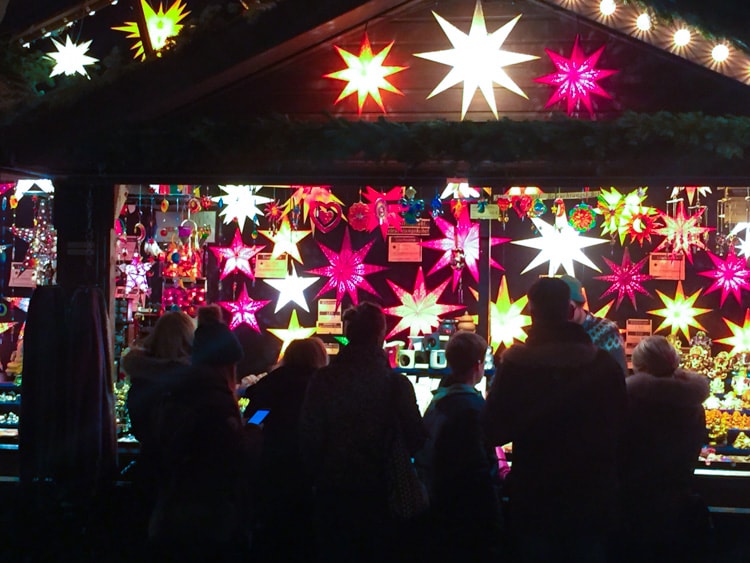 What Are Some Other German Christmas Traditions?
German Christmas Markets
Though the joy of Christmas markets have spread all over the world, their origins can be traced to Germany, making it one of the biggest Christmas traditions. There's tons to choose from depending on what you're looking for!
No matter which one you go to, all German Christmas markets are honestly worth visiting. The largest one in Germany is in Stuttgart and definitely worth adding to your itinerary. Check out our Stuttgart Christmas Market guide here.
German Christmas Decorations
German Christmas decorations are another tradition you can easily participate in from anywhere in the world. The most popular ones are Advent calendars, Advent wreaths, and setting up wooden Christmas pyramids with candles.
For decorating Christmas trees, the traditions are similar to the US. Fresh, live trees are decorated with family cherished ornaments, twinkling lights, or even real candles. Some German families even still decorate with candles (and a bucket of water nearby)!

German Christmas Sweets, Treats & Drinks
And of course, you can't talk about tradition with bringing up German Christmas sweets. The most popular ones are Stollen (German Christmas bread), Lebkuchen (German gingerbread), marzipan, Glühwein (mulled wine), but there are many more.
For more information on German Christmas traditions, read our full guide here!