If you're excitedly waiting for your trip to Germany to begin, want to know more about German food, culture, language and history, or are looking for a fun way to prepare your kids for your trip, check out these books about Germany!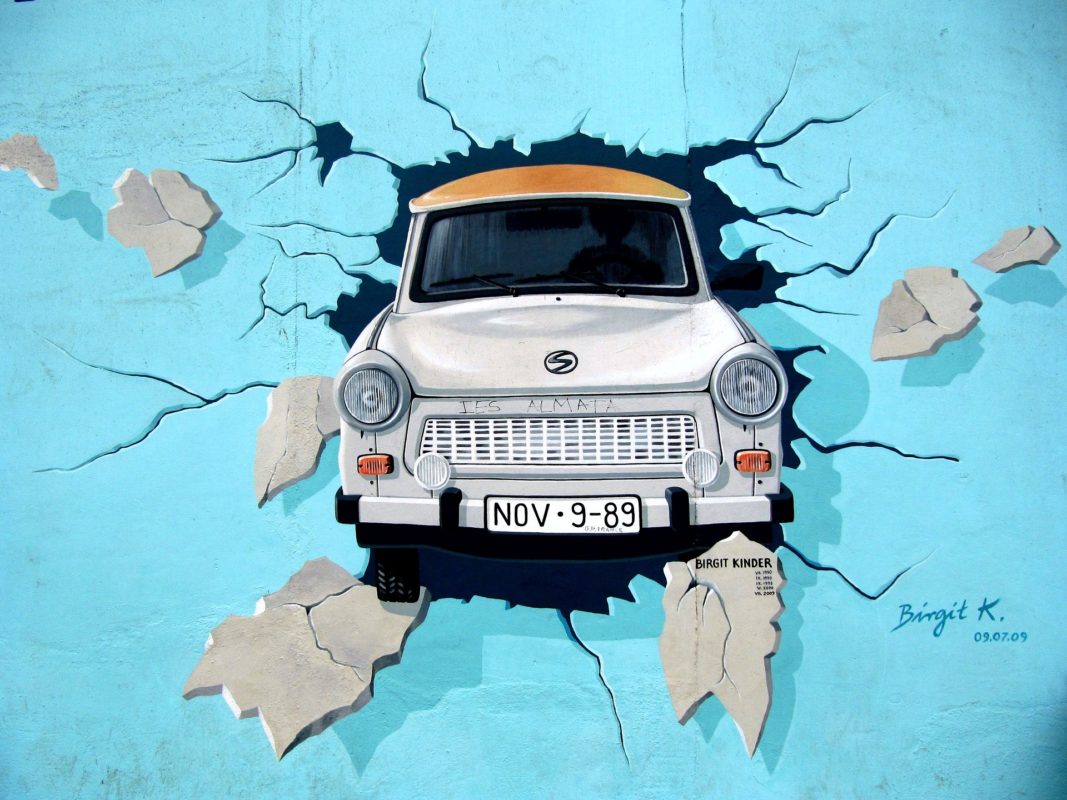 Culture Smart! Germany offers valuable insight into the German way of life and how to be a sensitive guest while traveling there. This compact book helps travelers have a richer and more meaningful experience in Germany through a better understanding of local culture and their hosts. The tips on etiquette and communicating in this book will also help travelers navigate unfamiliar situations in Germany.
This is the cultural guide I always buy when I travel! You can get this book in paperback or on Kindle. I highly recommend bringing this book with you so you can read it before and throughout your trip.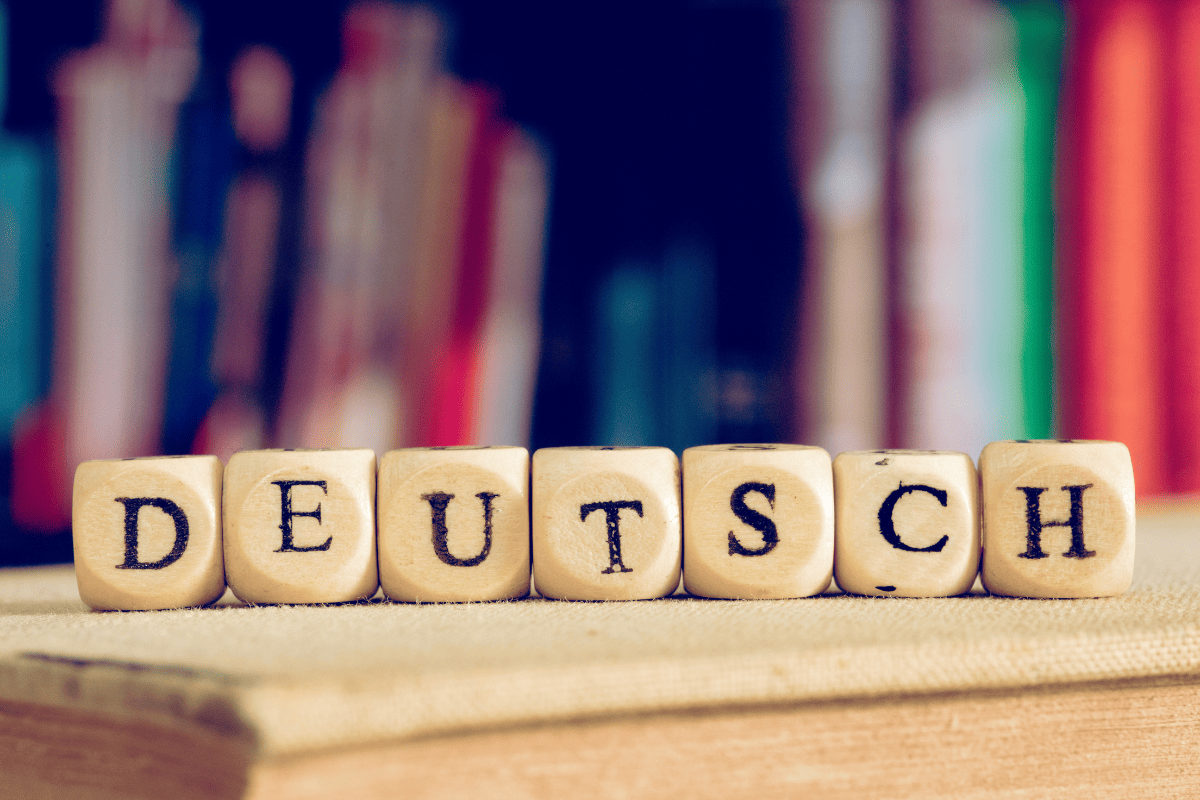 If you're not sure you'll have a consistent connection to google translate on your phone while traveling, tuck this pocket-size phrase book in your day bag — or download the Kindle version to your phone! This pocket phrase book is an informative, concise, and practical book with German words and phrases that travelers can use in a variety of situations.
This essential travelers' guide contains an English-German and German-English dictionary, tips for small talk and local lingo, key phrases with phonetic spelling useful for everyday circumstances, and a tear-out cheat sheet to practice the German language. Get it here in hard copy or on Kindle.
Rather use an app to learn some German? Try Duolingo! I use it to keep up my French and Spanish skills and it's a lot of fun.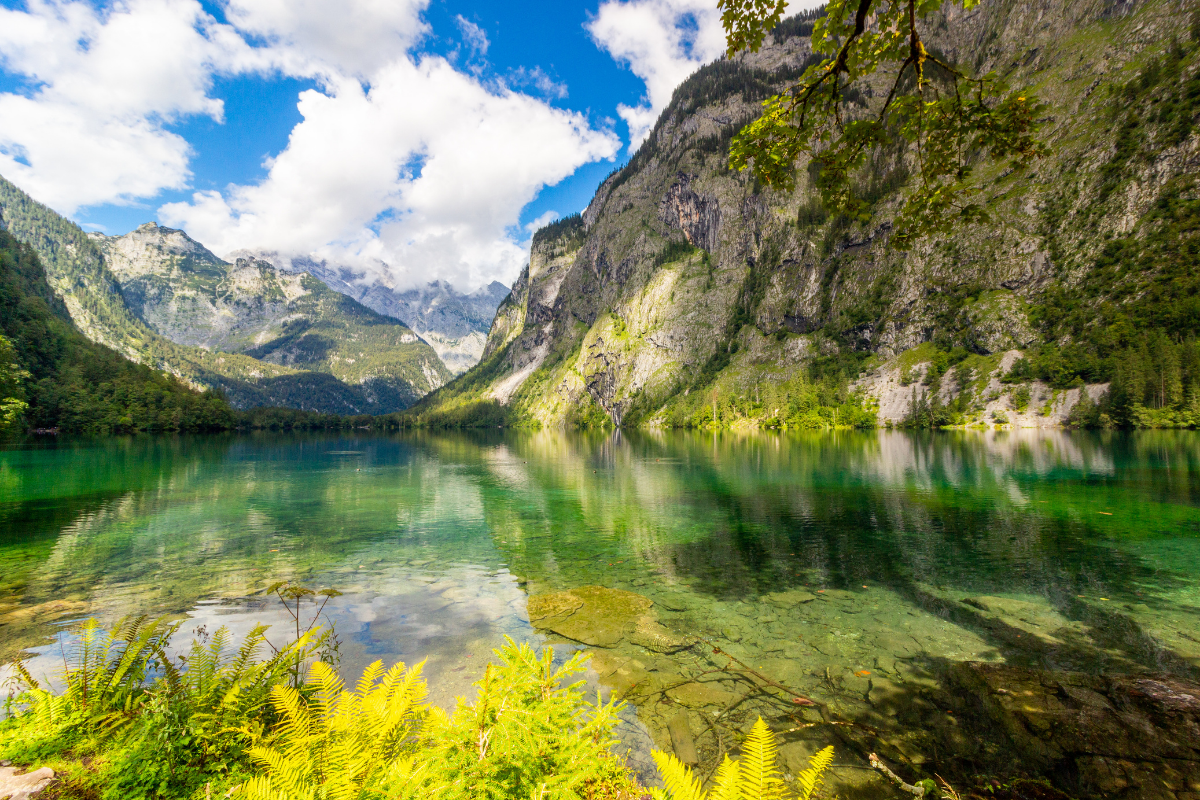 This highly rated book is a comprehensive guide for discovering Europe's wilderness from Croatia's coastline to Scotland's highlands to Germany's beautiful forests. It contains photos, maps, and tips for 460 national parks of Europe. Offering a glimpse of walking trails, thousands of species in Germany's Bavarian forests, breathtaking tours, and much more, this book is an inspiring and informative guide that will help you experience wilderness adventure in Europe, including Germany, Austria, and Switzerland. If you're interested in nature, get this beautiful and informative book about Europe's national parks here.
Reacquaint yourself with the legendary fairy tales of the Brothers Grimm! This edition includes the stories of Snow White, Rumpelstiltskin, Little Red Riding Hood, Rapunzel, Hansel and Gretel, Cinderella, Sleeping Beauty, and many more. These tales begin with the familiar "once upon a time", but have an unexpected and enchanting ending. Get this book in hard copy or Kindle here.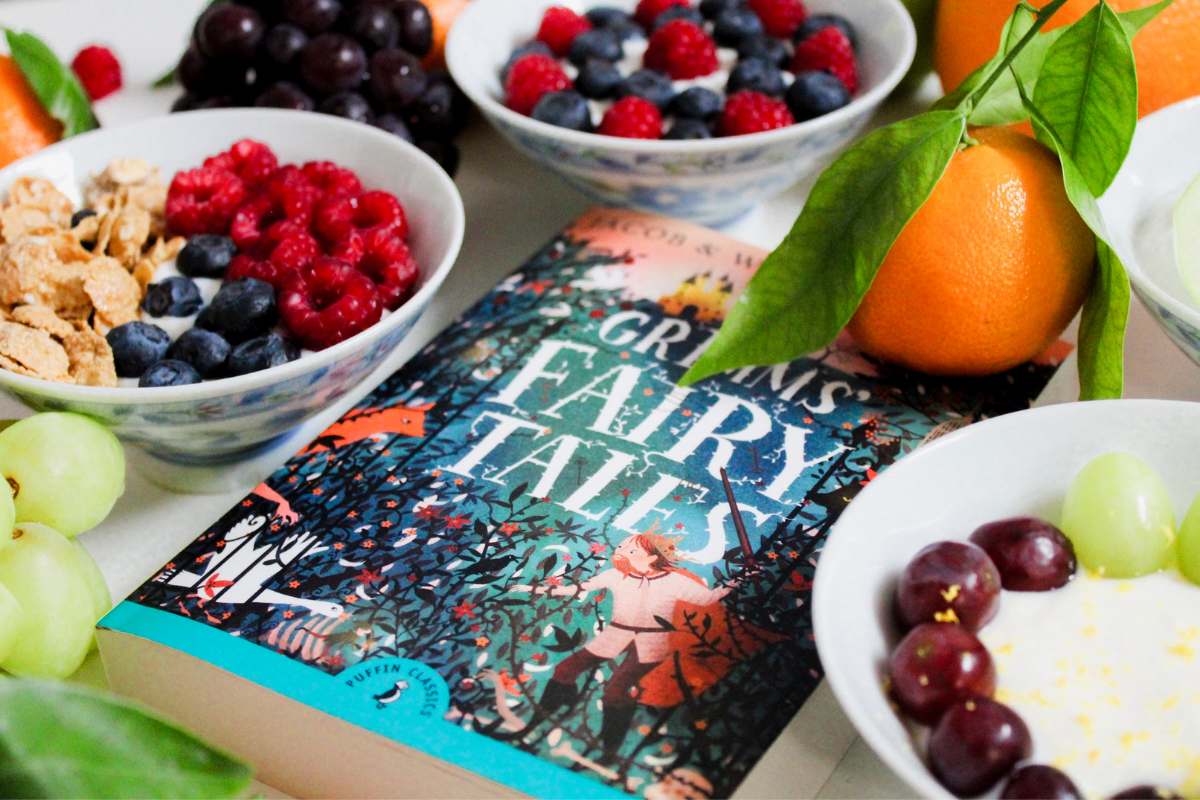 The Kids' Travel Guide — Germany is a unique travel guide and activity book especially designed for children. This educational book is a fun and entertaining way to discover Germany's geography, flags history, food, culture, and many more. Parents can also participate in the children's activities to learn more about Germany. Get this book in hard copy or on Kindle here!
This book makes studying the geography of Germany fun for children. This books' combination of easy-to-read texts and vibrant images will help your child increase their understanding of Germany's geography and get excited about your upcoming trip. You can get this book in hard copy or Kindle here.
This paperback book offers a collection of coloring patterns featuring Berlin. It's perfect for relaxation and stress relief while getting ready for your big trip to Germany. The original designs have two copies, for two chances to color. Get this adult coloring book here!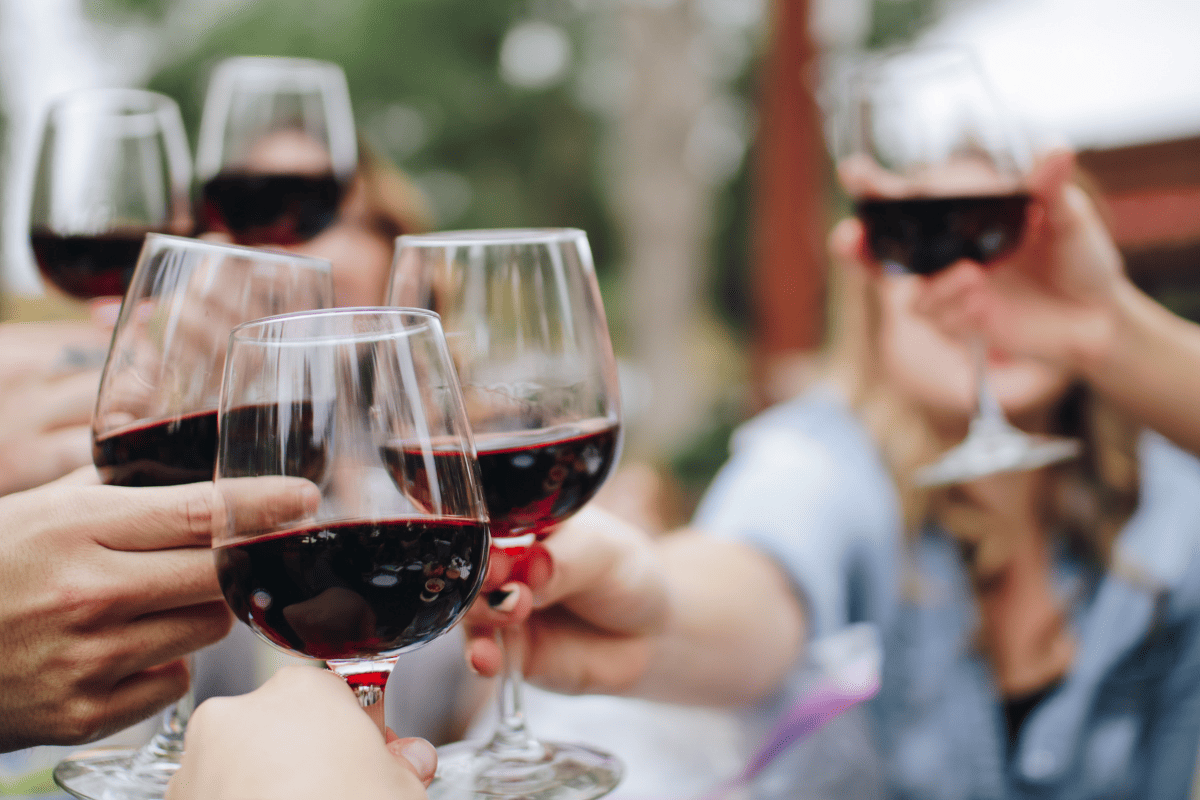 If you're interested in German wine, this is the book for you! The author explores 13 wine regions, as well as German wine laws. Get this book in hard copy or Kindle here!
This book explores German food through the lens of culture, geography, and traditions. If you'd like to know more about food and drink like beer, bread, Stollen, and Lebkuchen, get this book in hard copy or on Kindle!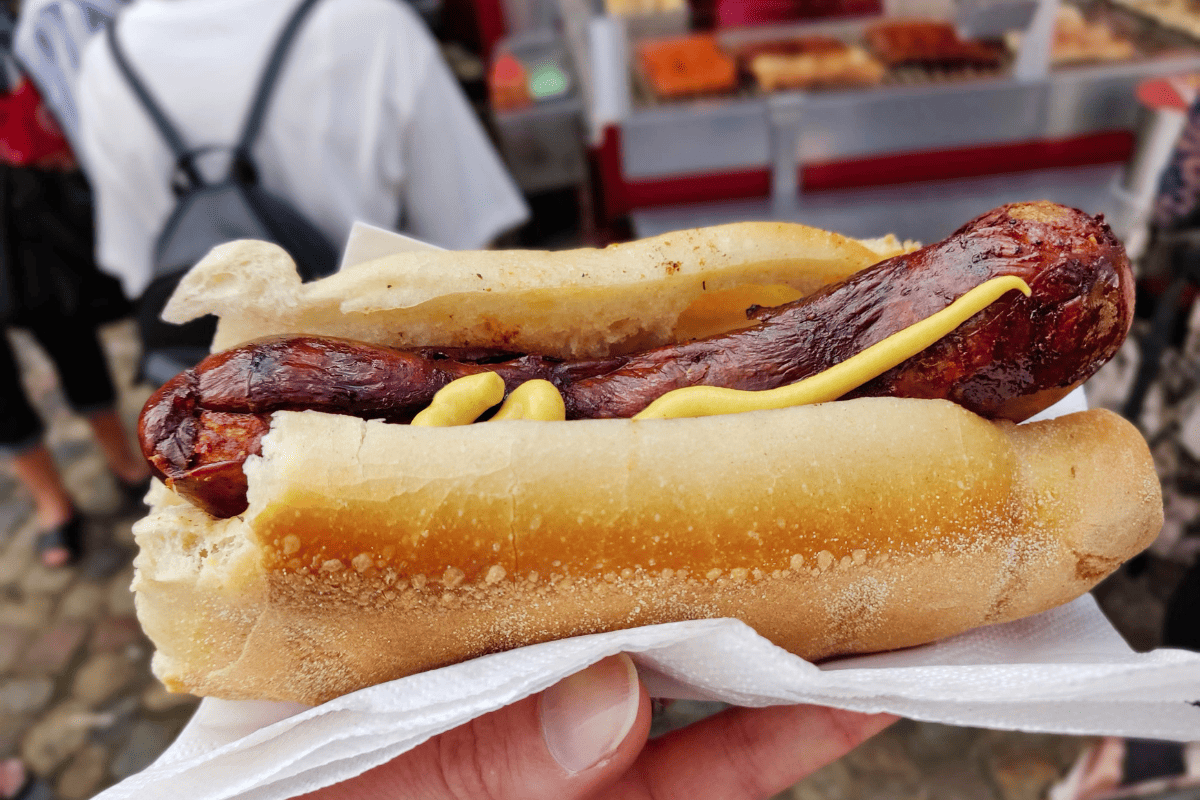 If you're looking for a book about German history from the early middle ages to the early 2000s, this is a good one. I read this book back in college! Whether you read it before or after your trip to Germany, you can get the paperback version here.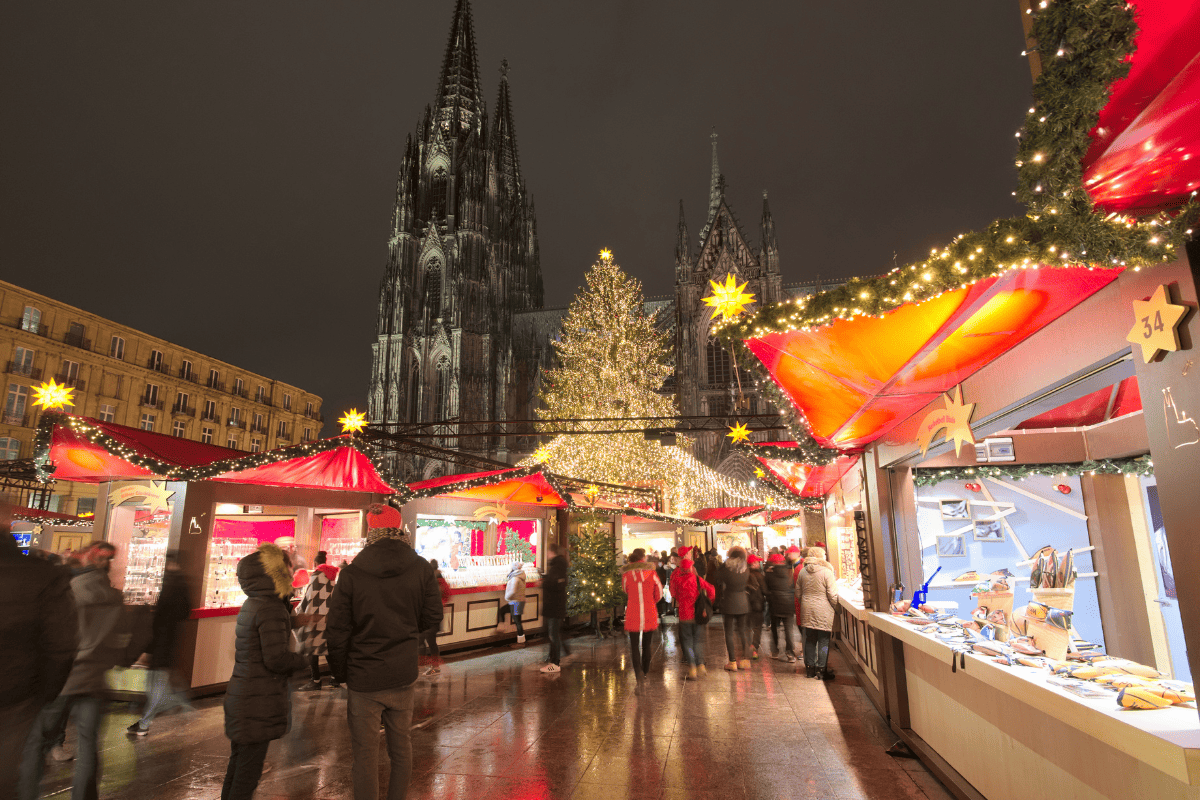 This book is a collection of traditional and contemporary holiday stories from Austria, Switzerland, and Germany. It contains classic works by Johann Wolfgang von Goethe, Heinrich Heine, Rainer Maria Rilke, Thomas Mann and Arthur Schnitzler, as well as more recent tales by writers like Heinrich Böll, Peter Stamm and Martin Suter. You can get this book in hard copy or on Kindle here.
Want to practice your German before your trip to Germany? This collection of eight German short stories is written for young and adult learners who'd like to practice their beginner to intermediate German language skills by reading science fiction, crime, history, and thrillers. You can get a hard copy, audio copy or Kindle copy of this book here!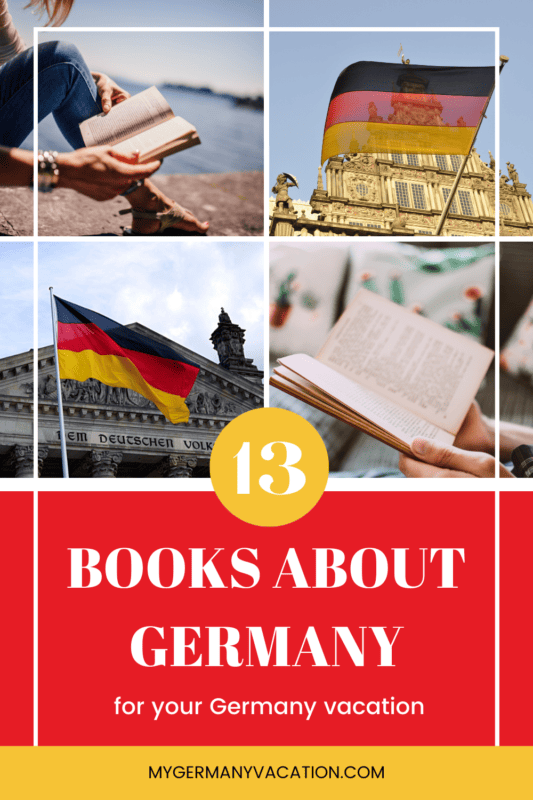 ---
ULTIMATE GERMANY TRAVEL RESOURCES
We've gathered some of our essential travel guides, websites, and other information to help you plan the best vacation! We use these resources ourselves and share them to save you money, time, and stress so you can focus on enjoying and making the most out of your time in Germany.

GERMANY TRAVEL BUNDLE: Our Ultimate Germany Travel Bundle gives you the best tools, up-to-date tips, and expert insights to easily and efficiently tackle the travel planning process. You'll get our custom Trip Planning Map, which shows you the best sights, hotels, castles, and more – because seeing where things are in relation to each other makes trip planning SO much easier! You also get our Trip Planning Spreadsheet, City Cheatsheets, How-to Videos, Germany Trip Planning Guide, and Trip Planning Spreadsheet!

BOOKING FLIGHTS: To find the the best flights deals, we recommend checking Kayak, Skyscanner, Expedia, Travelocity. These websites are also great for getting rental cars.

ACCOMMODATIONS: We recommend using Booking.com since they have widest range of accommodations available from hostels, boutique hotels, luxury chains, aparthotels, at the best prices. For vacation homes, we suggest checking VRBO. We also have accommodation guides on different destinations (Hamburg, Cologne, Munich, Stuttgart, and more to come!) in our website.

TRAINS & BUSES: For point-to-point or regional train tickets (great for day trips or groups) within Germany, or tickets originating in Germany to other European destinations, we recommend buying them on the Deutsche Bahn (German Rail System) website. If you want to buy a rail pass for Germany (or elsewhere in Europe), buy them on Rail Europe. For buses, FlixBus offers tickets for routes within Germany and to other European countries. FlixBus is often cheaper than trains but can take longer.

TRAVEL CREDIT CARD: One of the best ways to make travel to Germany more affordable is by booking free flights. Using the points accrued with our Chase Ink credit card (and a few others), we haven't had to pay for flights to Europe in the past 10 years!

TICKETS AND TOURS: We always recommend exploring a new city for the first time with a Hop On Hop Off Bus tour (ride it all the way around for the entire 1.5-2 hour tour). Here is our guide on the best Hop On Hop Off Bus tours for different German cities. For guided walking tours, day trips, private tours, and skip-the-line tickets, Get Your Guide is our go to!

WHAT TO PACK: Not sure what to bring to Germany? Check out our 2-week minimalist packing guide for tips on traveling light, and our Germany packing list for our must-pack items. Bonus: check out our guides on finding the best travel purse and best travel scarf with a hidden security pocket.

TRAVEL CONSULT: If you feel like you need more help and guidance beyond these resources, book a travel consult with us! We offer personal live sessions where we'll help you with things like planning your itinerary, showing you how to book train or skip-the-line tickets, and answer any other questions you have about traveling to Germany.