Germany Travel Gift Guide
This post may contain affiliate links. Read my disclaimer policy.
Looking for holiday gift ideas that the traveler on your list will absolutely love and use for years to come?
We put together a list of Germany travel must-haves that we LOVE — and are in fact using on our current trip to Germany. A few of these items we bought for this trip but most we've been using for years!
1. Back-up Phone Battery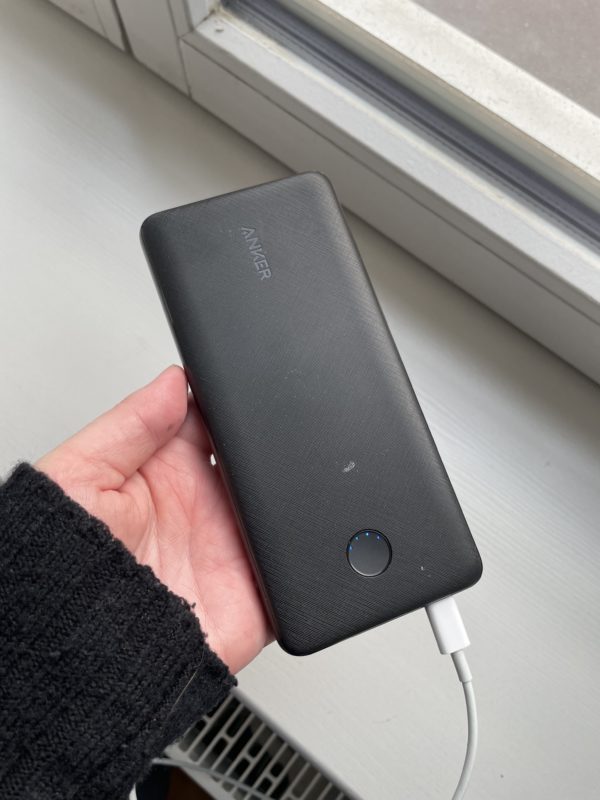 If you take photos or videos with your phone, this portable charger (power bank) is a must because your phone WILL run out of battery half way through the day. We have this one and use it every single day to keep both of our phones (and my Air Pods) charged. It's big enough to charge our phones multiple times yet it's small and light enough that we don't mind carrying it with us each day.
Click here to get this Anker portable charger!
2. ChicoBag TSA-Approved Toiletries Bag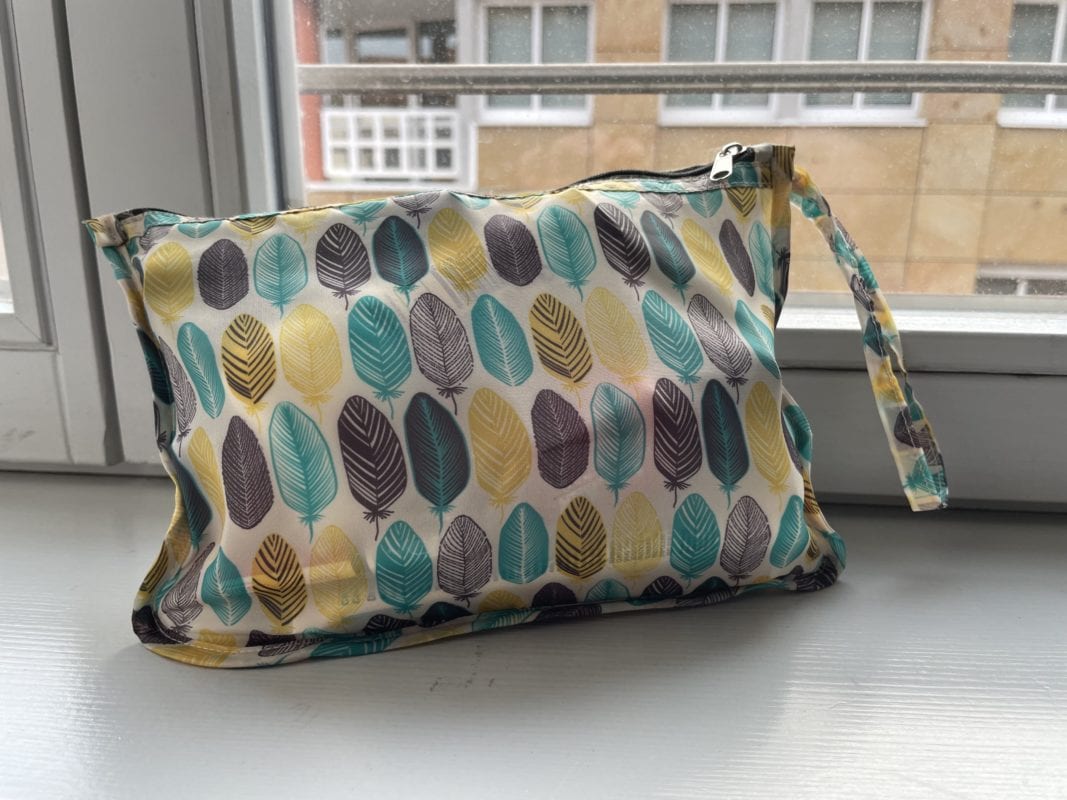 I've been using my ChicoBag for several years and got Aaron one before our current Germany trip. It's perfect for any 3oz liquids you need to take on the plane because it's TSA approved (and durable). You actually get a set of 3 bags and the other 2 are handy for organizing smaller items. We use one bag for our travel first aid kit, for example. These pouches come in several designs and colors. Click here to get this ChicoBags!
3. Refillable Pouches for Shampoo and Liquids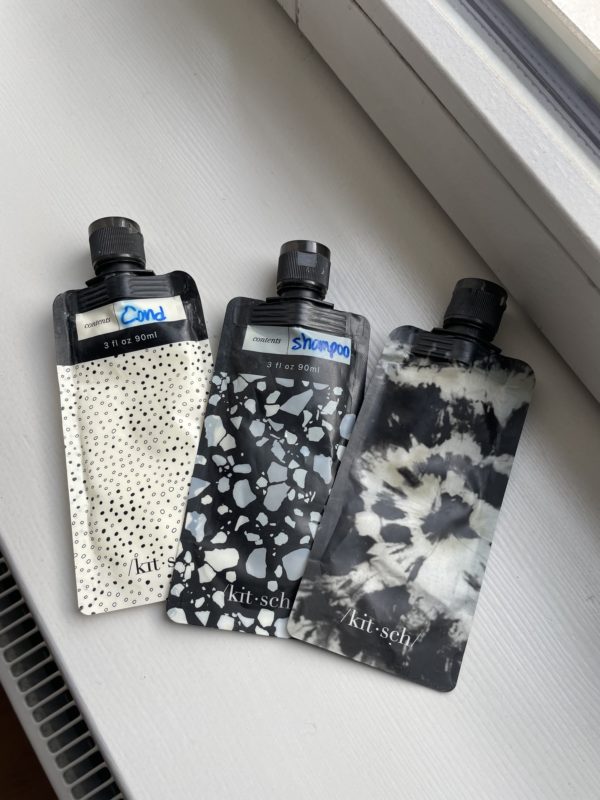 I was a loyal GoToob user for years until I stumbled across these pouches over the summer! They are easy to fill, and because they're flat, it's easy to pack them in my TSA-approved liquids bag. I've been using these pouches every single day for over 2 months now and they've never leaked.
I like that to you can lay these pouches flat or stand them up and you can write on each pouch so there's no mixing up your shampoo and conditioner. Both Aaron and I use these pouches now and are very happy with them. Click here to get these Kitch refillable pouches!
4. Icebreaker Merino Wool Cami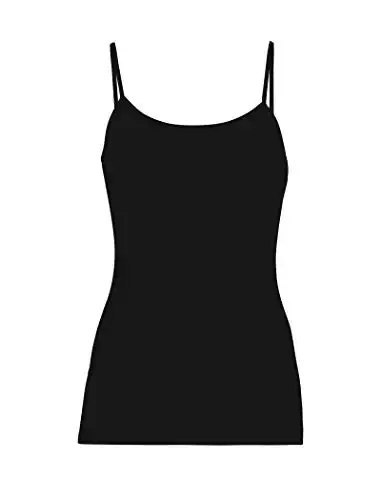 I wear this cami nearly every day when I'm traveling! It's merino wool so it'll keep you cool in the summer and warm in the winter — and it doesn't absorb oder like other fabrics. I've found the quality to be quite good and often wear this type of merino wool camis for a couple years before needing to replace them. Click here to get this merino wool cami!
5. Merino Wool T-Shirt & Pullover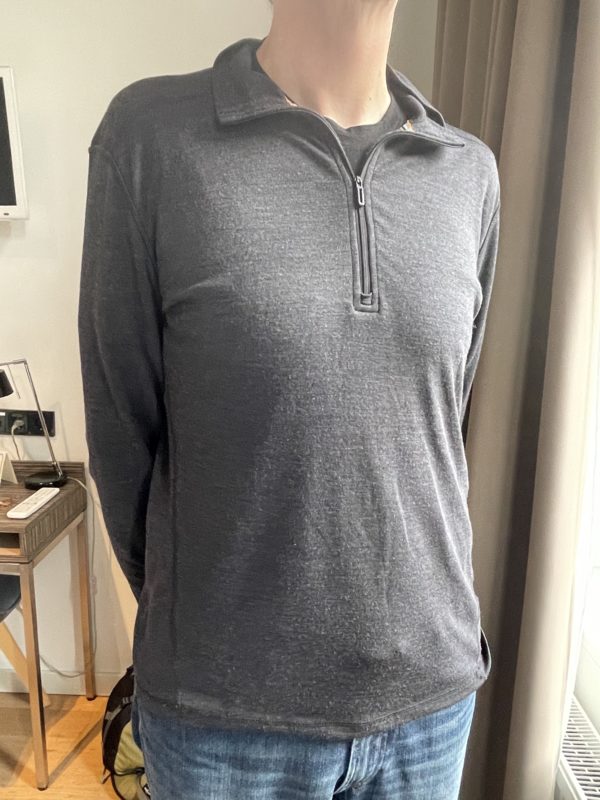 Aaron ordered a couple new merino wool shirts before we left for Germany and he's been super happy with them in both warm fall weather and cold winter weather. He got this short-sleeved t-shirt from Smartwool, this short-sleved t-shirt from Meriwool, this polo shirt from Meriwool, and this long-sleeved 1/4 zip pullover from Smartwool.
6. Reed 17 Backpack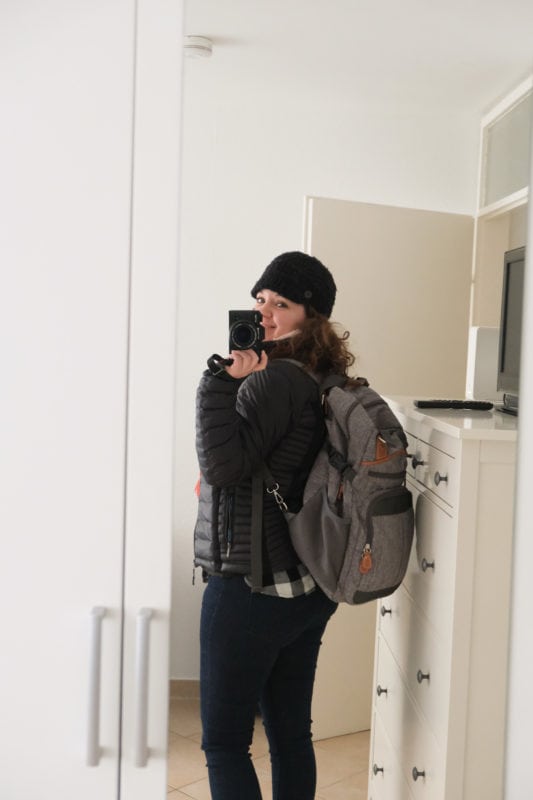 I LOVE this backpack! I received it as a gift couple years ago to try out on a winter trip to Germany. I've used it ever since. It's not only functional and practical, it's stylish and comfortable to carry.
I like that there are lots of pockets, a padded space for my laptop, handles on the top of the bag (I use them more than I thought I would), and that I can slip it onto my carry-on suitcase if I don't want to carry it. This backpack comes in a few different colors and you can get it here on Amazon!
7. Osprey Daylight Plus Day Pack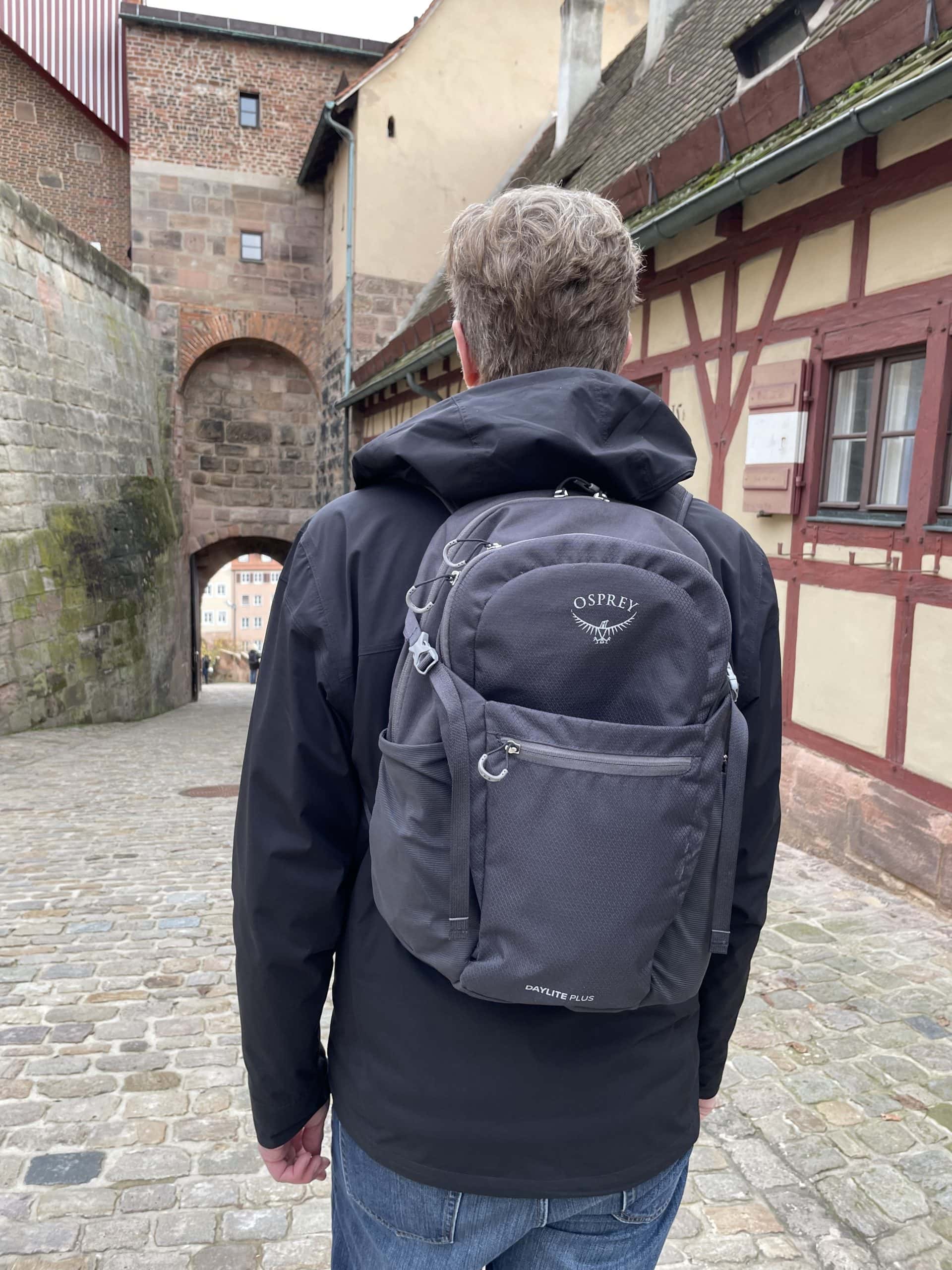 Aaron looked at so many day packs before deciding on this Osprey Daylight Plus pack. He has used it every day since we got back to Germany and has been very happy with it! He uses this backpack as his day bag so he's pretty much always got it on him.
We use the outer side pockets all the time to store either an umbrella or a bottle of water (or both). The pack size is perfect – big enough to take what you need for the day but not too big to become heavy or bulky. He has the pack in black but it comes in several colors. Check out the Osprey Daylight Plus pack here!
8. Pop Socket
If you take photos or videos with your phone, get a Pop Socket! It'll make it easier to grip your phone and you'll be less likely to drop it. I've had one on my phone for years and after nearly dropping his phone a few times the past several weeks, Aaron is now a Pop Socket convert. Check the price on Pop Sockets here!
9. Flat Back Stainless Steel Stud Earrings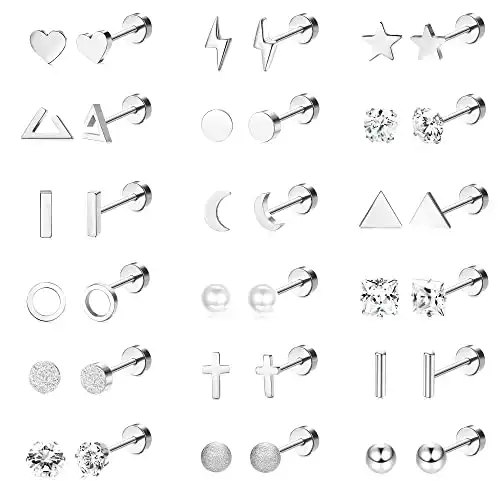 On our current Germany trip I decided that I didn't want to bother with much jewelry. So I got this set of surgical stainless steel stud earrings. They have flat backs so I can sleep comfortably in them, and the back screw onto the posts, so I don't have to worry about losing them. The set comes with 18 different pairs, so before we left I chose the pairs I liked the best and put a few extras in a small pouch in case I want to switch them out. Click here to check out these cute stud earrings!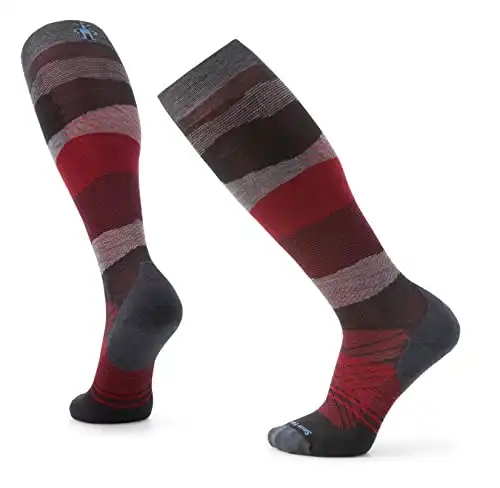 10. Smartwool Knee Socks
My secret to staying warm while traveling in the winter? Wool knee socks! They keep my legs warmer than when I wear boots and take up less room in my luggage. These wool knee socks are similar to the ones I got about 10 years ago (that I'm still wearing). The only downside of these socks is that they don't have any cushioning, so sometimes I switch them out for socks like these.
11. Flip Mittens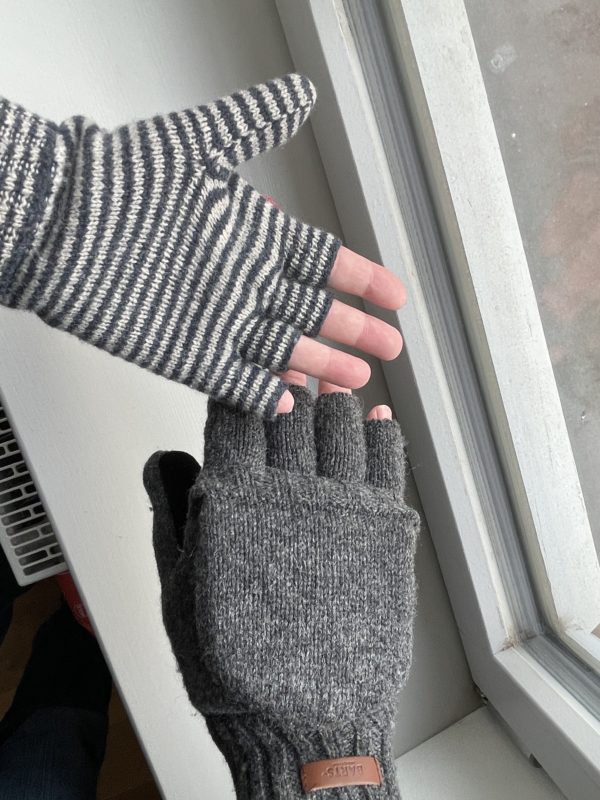 I got a pair of flip mittens in London several years ago and have used them every winter since. Aaron saw how I was able to easily use my phone, get into my day bag, and take money out of my wallet without taking my mittens off and then got himself a pair. Highly recommended if you're traveling during the winter. This pair is similar to ours and comes in several colors.
12. Secret Pocket Scarf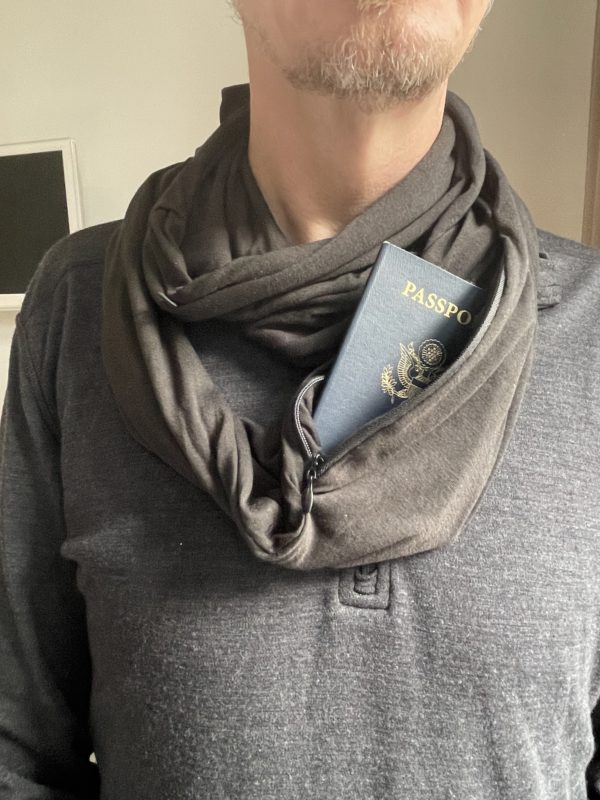 If you want to stay warm, don't want to lug around a purse, bag or backpack but want to keep your money, credit cards, passport, keys or other items secure, get a secret pocket scarf! It's basically a scarf with a zippered pocket sown inside.
We don't use this scarf everyday but it's perfect for peace of mind when going to crowded events like Christmas markets or sporting events. We have a simple black scarf that either one of us is happy to wear but you can find these scarves in a variety of pretty colors and cute patterns. Click here to get a secret pocket scarf!