15 Best Germany Travel Guides
This post may contain affiliate links. Read my disclaimer policy.
Looking for the best Germany travel guide to take on your trip? Here are 15 of the most useful options for travelers planning trips to Germany!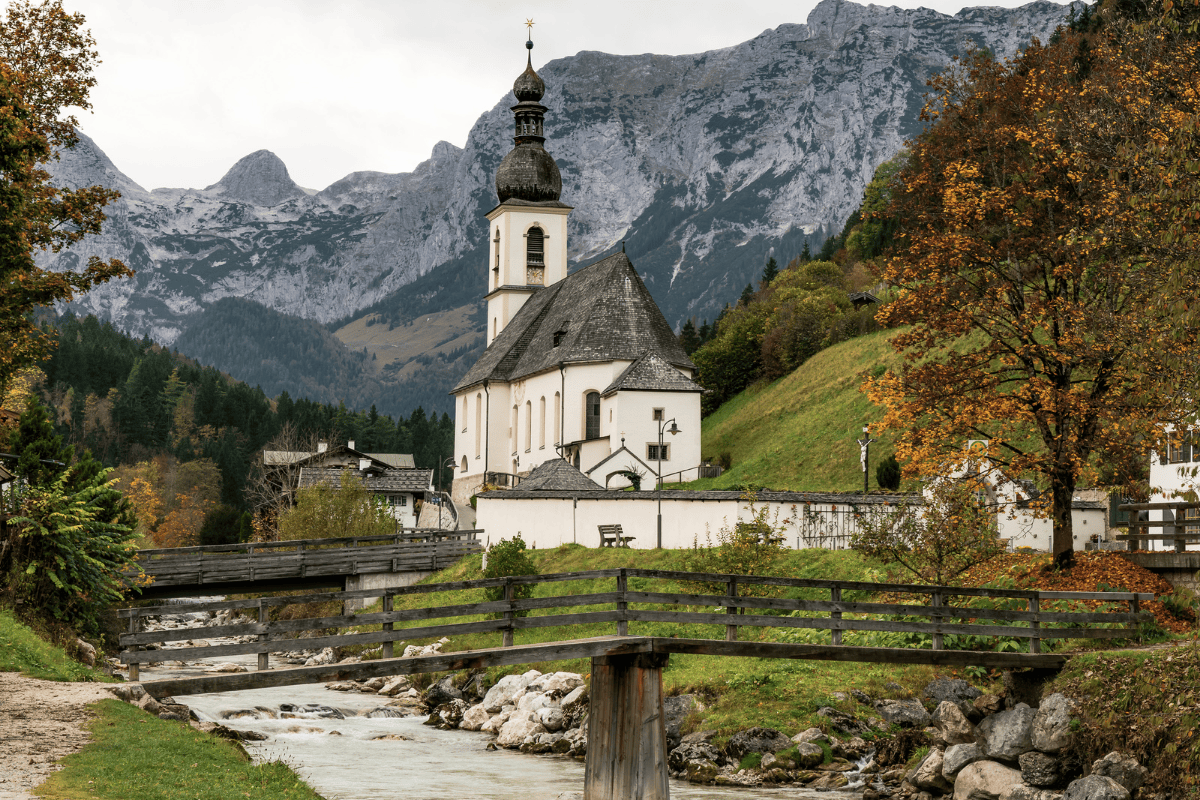 Germany is a world class tourist destination in the heart of Europe.
Every year, millions of people travel there to taste its many famous beers and traditional German cuisine, visit enchanting fairy tale castles, national parks, and beautiful sights, learn about its rich history and culture, and much more.
No matter whether you plan to visit busting big cities or Germany's many thriving smaller cities, you'll find tons of attractions and points of interest. But they can be difficult to explore effectively without a guide to help you along the way.
This article shows you the best Germany travel guides out in the market today (both in hard copy and Kindle) and how you can choose the best one for your trip.
Whether you plan to spend time in Berlin, the Rhine, Bavaria (or elsewhere!), want to travel by cruise, train or take a road trip, or are traveling solo, with a partner or your entire family, there's a guide for every kind of itinerary and traveler!
Quick Guidebook Recommendations
Check out this quick list of our favorite guide books if you're in a hurry, or continue scrolling to see our full list with in-depth reviews.
For Insider Tips On Hidden Gems: Fodor's Essential Germany
For Kindle Unlimited Users: The Rough Guide to Germany
For First-Time Travelers to Germany: Rick Steves Germany
For multiple formats and off-line maps: Lonely Planet Germany
For DIY Berlin Walking Tours: National Geographic: Walking Berlin
For Visiting Munich, Bavaria & The Black Forest: Lonely Planet: Munich, Bavaria, and the Black Forest
For Visiting Rothenburg & the Rhine: Rick Steves' Rothenburg & the Rhine
For Road Trips & Day Trips in Germany, Austria & Switzerland: Lonely Planet's Guide to Germany, Austria, and Switzerland
Best City Pocket Guides: Lonely Planet's Pocket Guide Berlin, Hamburg, Munich
For Roadtrips in Germany: DK Eyewitness Road Trips
For Rail Travel in Germany: Europe by Rail
For River Cruises: Lonely Planet Cruise Ports European Rivers
Best Guide for Kids: Kids Travel Guide Germany
For Quickly Learning About German Culture: Culture Smart Germany
For Learning German Language: 1,000 German Phrases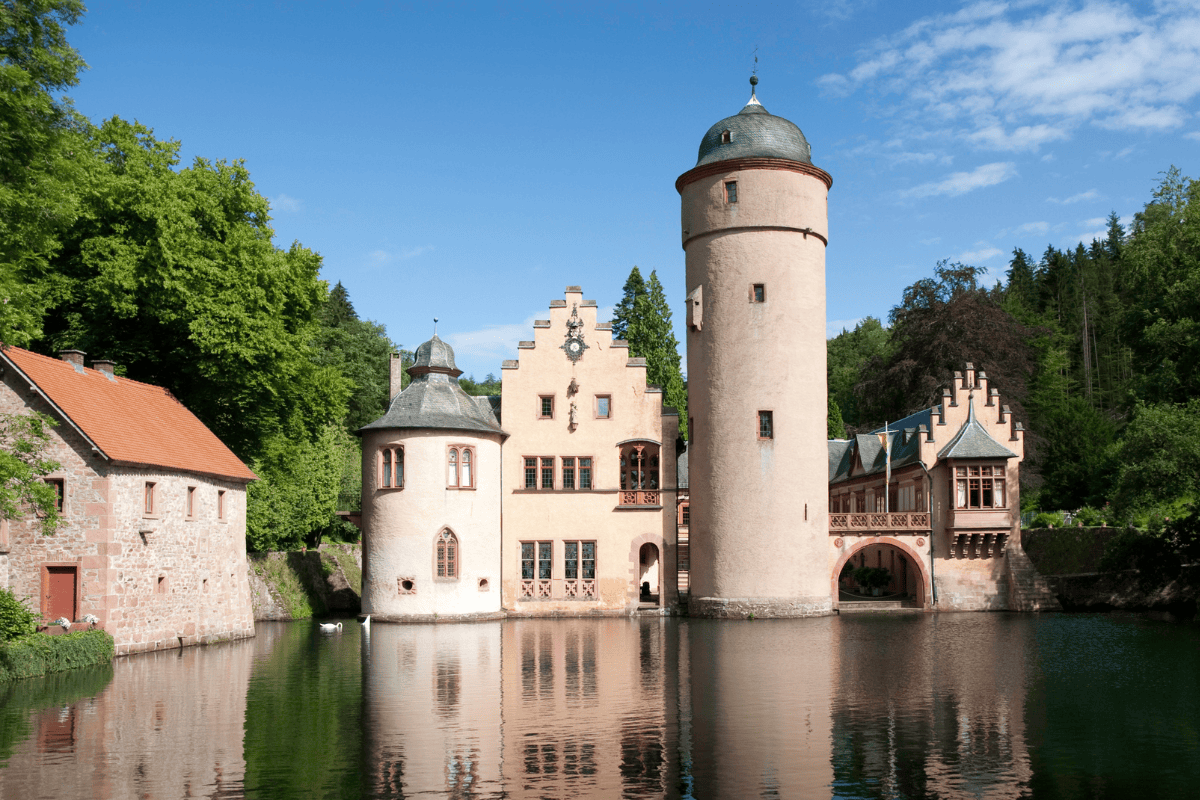 Why Use A Travel Guide?
Germany travel guides are a great resource for planning specific aspects of your trip, especially when combined with the info we provide on this website.
You can never have too much trip planning information, and a good travel guide provides essential travel information without the need for wifi.
Travel guides are especially useful for people who don't have a lot of experience traveling abroad or who don't speak the language of their destination country.
The guides we highlight below can help you find good restaurants, learn about regional customs and traditions, and avoid scams in specific locations.
If you're looking for something more specific than general travel advice, there are many specialty travel guidebooks available that cover everything from hiking trails to famous literary locations around the world!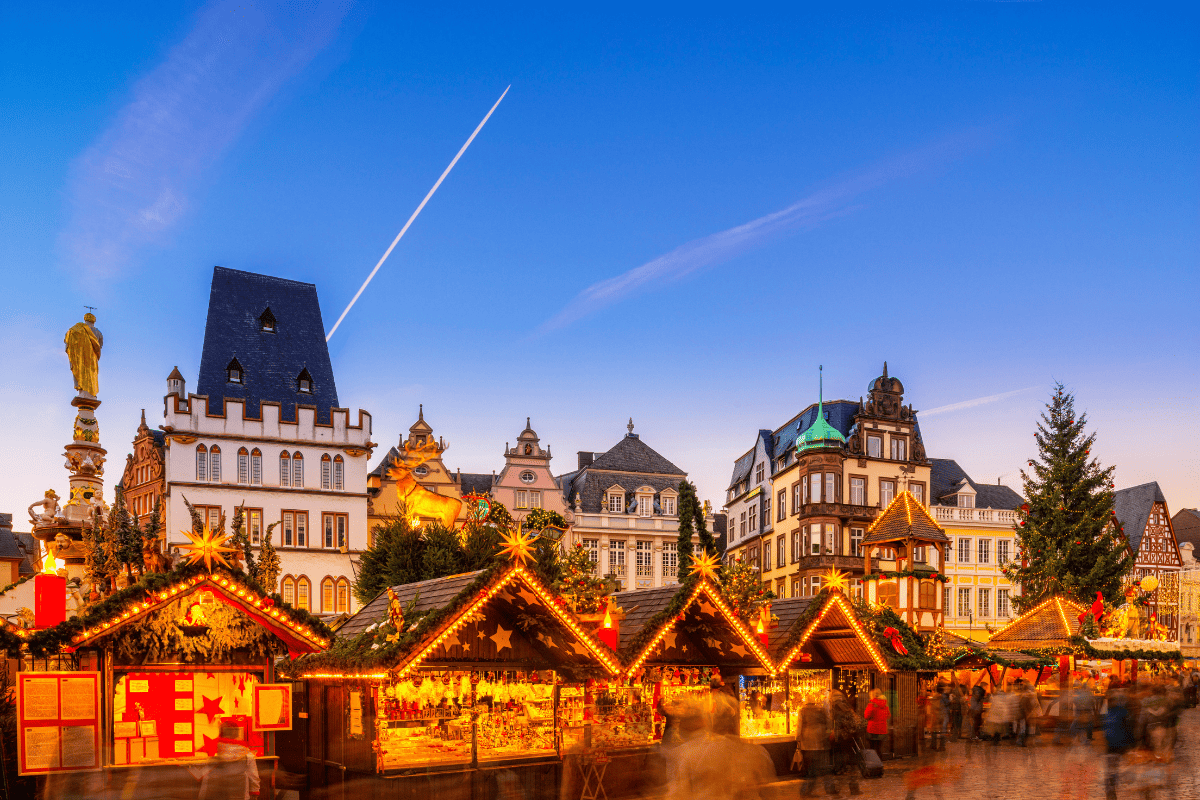 Germany Travel Guides Comparison Chart
Here's an overview of the best guidebooks for Germany travel. Scroll down for a more detailed review of each book!
How To Choose The Best Travel Guide For You
There are a lot of travel guides on the market, making it pretty overwhelming to find the right one. When choosing the best travel guide for your trip, there are a couple of things you should take into consideration.
What are your travel plans?
If you're going on a multi-week trip across Germany, visiting several cities and regions, then the best travel guide for you will be a comprehensive general country guide on Germany.
These kinds of guides usually have multiple chapters dedicated to all the big cities and regions, making it easy to flip through whichever destination you're going to along your trip.
On the other hand, if you're mostly staying in a specific region or a couple of cities, then it's better to find a regional guide that really narrows in the area you're visiting. This way you won't be bogged down with city information that may not be applicable to your trip.
What's your travel style?
If you're going on road trips, you'll find guidebooks with specific information and helpful tips on driving in Germany, the best scenic routes, and more. Likewise, if you're going on a river cruise, find a guide that covers that specific type of travel. There are also guides that are geared towards kids.
What's your preferred writing style?
Do you prefer matter-of-fact, objective, no-frills writing? Or do you gain more value from reading personal guides filled with the author's own anecdotes and experience of the city?
There are also guides that focus heavily on history, others on beautiful travel photography. Make sure to read reviews to get a gist of the style and content of the guide!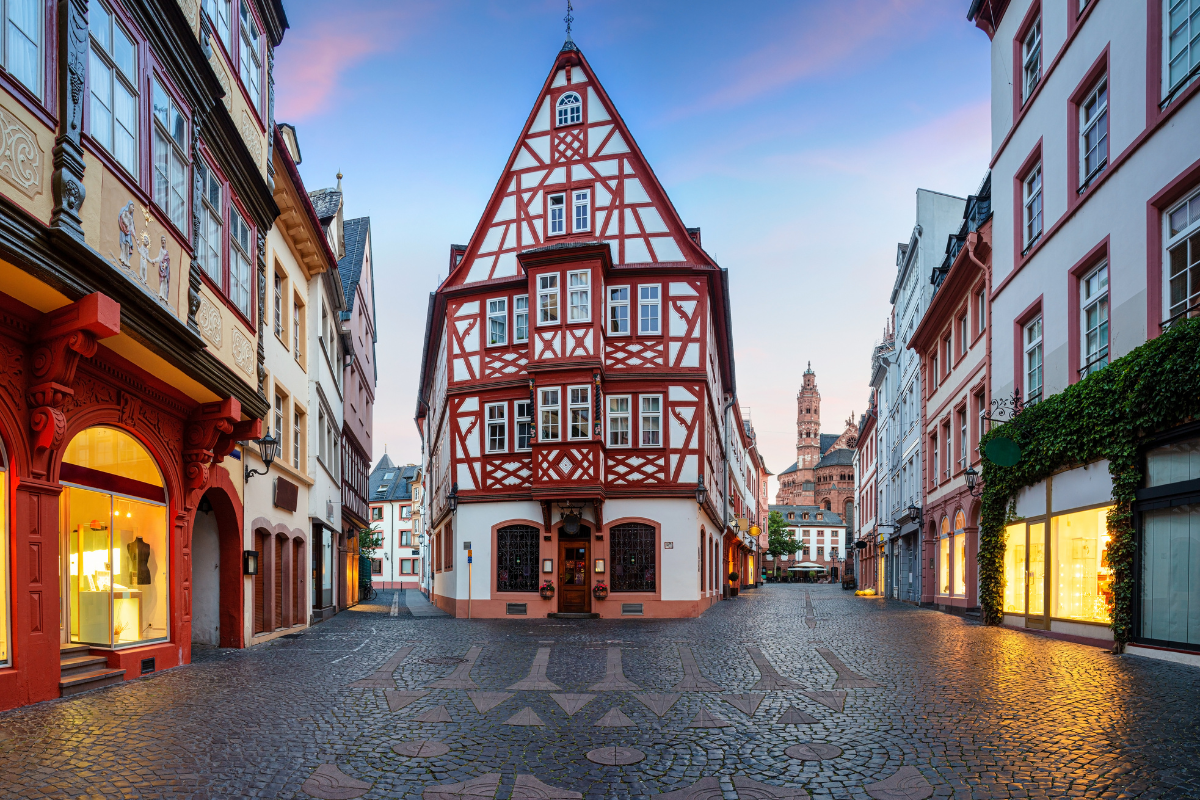 15 Best Germany Travel Guides
What To See And Do In Germany?
If you're not sure which guidebook will work best for you, consider where you most want to spend your time.
Germany is filled with tons of historic places to learn from, beautiful landscapes to admire, and fun cultural activities to experience. To get a gist of what awaits you in your Germany trip, let's break it down to some of the main travel destinations in the country.
Berlin, the capital of Germany (and the largest city), is where you'll find some of the most iconic landmarks of German history. You won't run out of things to see from the Brandenburg Gate, the East Side Gallery, the Holocaust Memorial, the German Parliament Building (Reichstag), and many more.
For more information on the top historic places to visit in Berlin, read our guide to planning the ultimate Berlin itinerary.
This dynamic city has also undergone a lot of changes in the past decades, growing into one of the most interesting cities to visit in central Europe. Many people are drawn to the vibrant Berlin arts scene and music scene.
After all, the capital city is home to world-class museums (including some that give you a glimpse into what life was like in East Germany) and some of the best nightlife in Europe.
Plus, it's the gateway to rugged Rügen island to the north on the Baltic Sea, historic Dresden to the south, as well as "Swiss Saxon" national park area.
Hamburg, located on the Elbe river in northern Germany, is one of the most unique German cities. Famous for its ports, lakes, canals, and rivers running throughout the city, Hamburg shows you a different side of Germany.
Whether you canoe through the canals (super fun!) or try delicious fresh seafood after a harbor cruise, you won't run out of fun activities to do in Hamburg. It's one of my favorite cities in Germany!
The Black Forest is a region worth visiting for its spectacular scenery, small towns, and close proximity to France and Switzerland. It's one of the best places to visit for those who love outdoor activities. There are hundreds of miles of hiking trails to explore and lakes and waterfalls to admire.
In-between immersing yourself in nature, you can explore picturesque smaller towns like Baden-Baden, Heidelberg, or Freiburg, and villages like Titisee-Neustadt, Triberg, and Gengenbach. You can also spend an afternoon seeing how people used to live at the Black Forest Open Air Museum.
Making your way to southern Germany, you'll find the Bavarian Alps. For a scenic drive that makes the most out of your experience, we recommend driving south down the Romantic Road.
This route connects storybook castles, medieval towns, and breathtaking landscapes. It's also one of the best ways to get to Neuschwanstein, the fairy tale castle that's undoubtedly one of Germany's most popular attractions.
A staple in all Germany itineraries is, of course Munich, the biggest city in Bavaria. It's a popular destination for good reason – it's a beautiful city rich with history far beyond the famous Oktoberfest. Munich (and Bavaria in general) is what most people envision when they think of Germany.
From Munich's beer gardens, lush urban parks, and historic plazas, you won't run out of things to see! Check out our guide on how to plan the perfect Munich weekend itinerary here.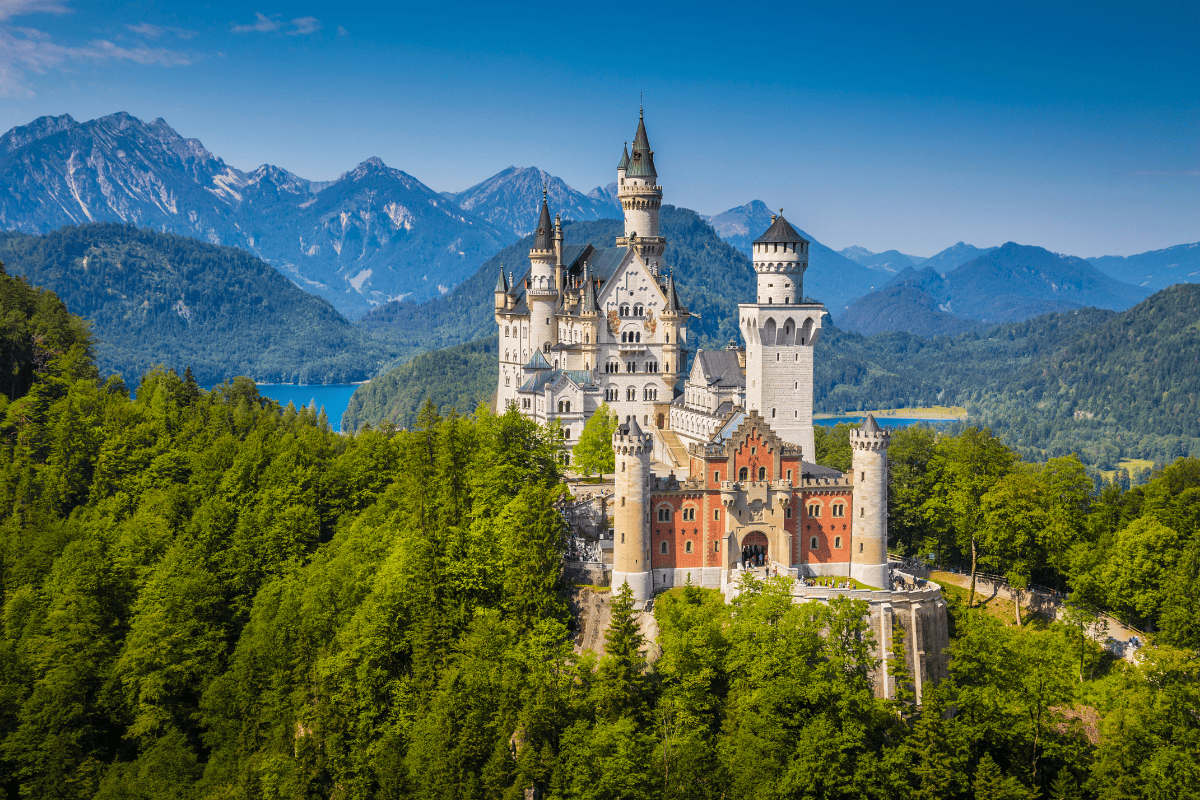 Before leaving southern Germany, make sure to stop by Lake Constance (Bodensee in German). Found along the country's border of Austria and Switzerland, this region with its lakeside small towns is a great place for sunny summer holidays.
In Central Germany, you'll find the Rhine Valley which holds great historical and cultural importance as a UNESCO World Heritage Site. It's also a popular romantic destination where you can do activities like wine tasting in hillside vineyards and going on a cruise on the Rhine river. We recommend exploring the area on a boat tour to bring you to quaint villages and ancient castles.
Cologne is a great gateway city to the Rhine Valley. The city's old town is home to the famous Cologne Cathedral and it's a great walkable area with lots to see.
Another nearby major city is Frankfurt. Though you may only know Frankfurt as Germany's financial capital or home to one of the world's busiest airports, the city is fun to explore for its modern architecture, the contrasting historic old town, and interesting museums. Read our guide to spending a day in Frankfurt here or how to day trip to the many castles in the area.
We hope this gives you a good idea of all the exciting things to see and do in Germany. We know there's a lot to take into consideration. That's why we also prepared a step-by-step guide on how to plan the perfect Germany vacation that answers everything from where to stay, what cities to visit, and how to get around!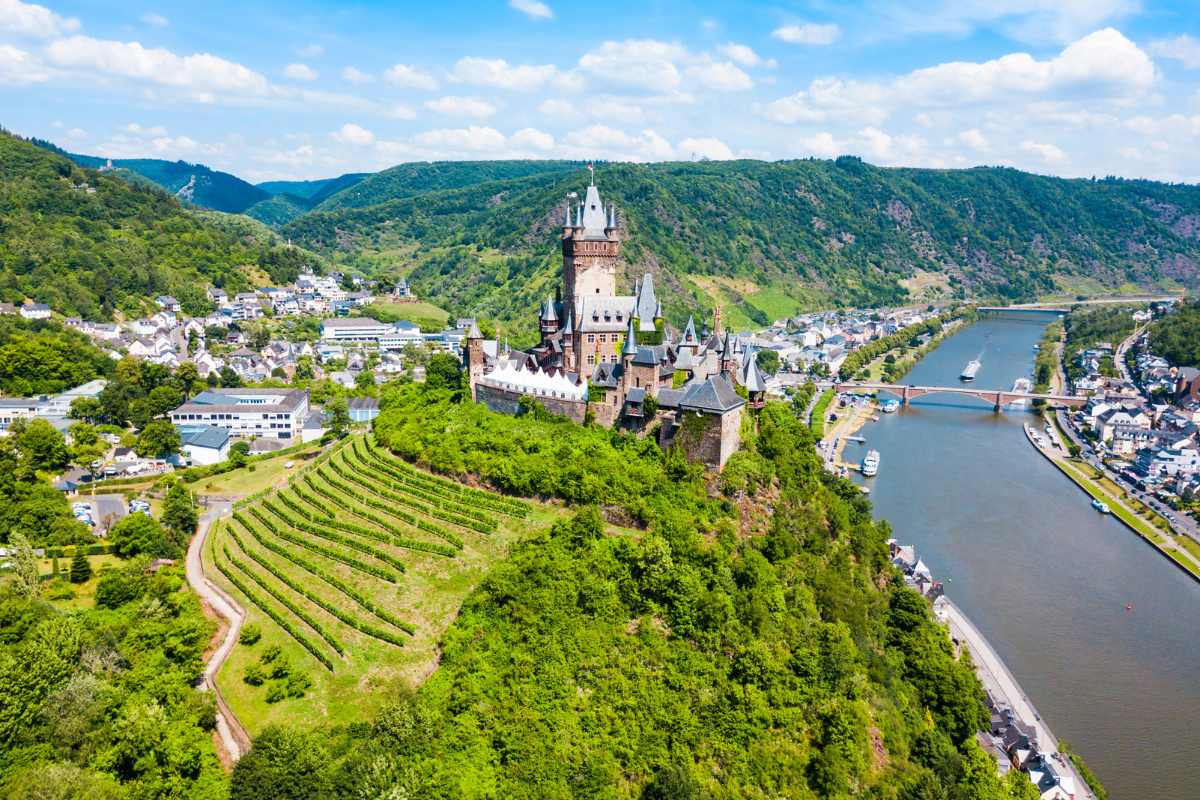 When Is The Best Time To Go To Germany?
We get this question a lot! The best time to go to Germany totally depends on what kind of experience you're looking for. There's really no bad time to visit because each season has something great and unique to offer!
During summer, you'll get to enjoy warm and sunny weather. The long days are perfect for sightseeing since the sun sets as late as 10:00-10:30 pm. Be aware that you won't always be guaranteed clear, blue skies, though. Some days can be rainy or windy but that kind of weather usually doesn't last longer than a couple of days.
On the flip-side, it can also get really hot during heat waves, and you won't find A/C in all restaurants and hotels.
Another downside is that since it's peak season, streets and tourist attractions can be much more crowded with families from all over the world traveling during summer break. Prices for tickets and accommodations are also at their highest so we recommend booking reservations as early as possible.
Winter can also be a beautiful time to visit, but you'll obviously have a very different experience. Snow, cold weather, and short days with the sun setting as early as 5 pm are just some of the things that you can expect.
Luckily, you'll have the festive bright lights and cozy atmosphere of Christmas markets to make up for it. It's also an ideal time to visit if you love winter activities like skiing or sledding.
Fall can be a good time to visit, especially if you want to participate in Oktoberfest festivities which take place late September to early October. The autumn weather means it's still pleasantly enough for strolls, though you'll have colder nights as you approach winter.
Weather during spring can be a bit of a toss-up. Some days can bring light breezes and warmth but other days can be gloomy and rainy. But you'll get to see cities come alive and locals spend more time in parks or beer gardens as flowers bloom and outdoor activities kick into gear.