Where to Travel in Germany, Austria & Switzerland in 2 Weeks
This post may contain affiliate links. Read my disclaimer policy.
Wondering how to see Germany, Austria, and Switzerland on one trip? In this guide we show you 3 perfect starting points and share ideas for what to include in your itinerary.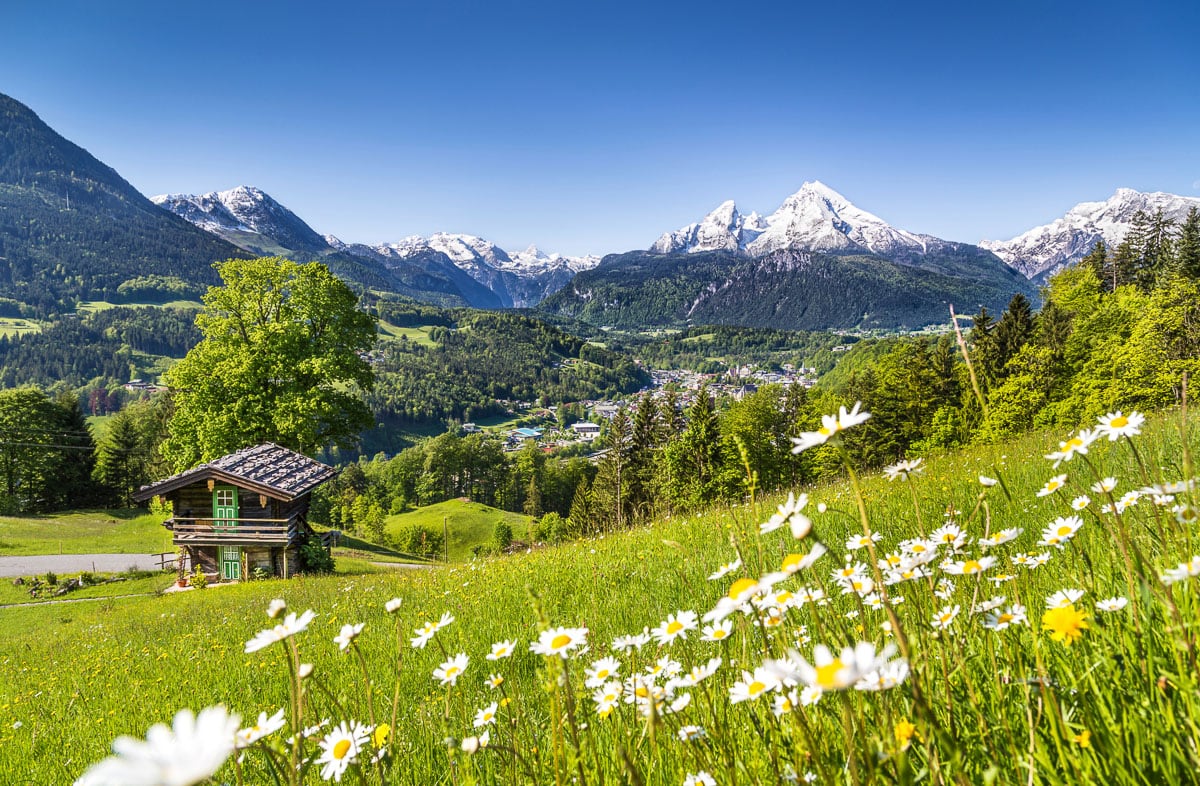 Planning a trip to Germany? Wonder if it's possible to include a visit to neighboring Switzerland and Austria?
We've combined trips to Germany with visits to both Austria and Switzerland. In this guide we give you itinerary ideas from 3 different starting points in Germany so you can easily include beautiful Austria and Switzerland in your trip.
Get ready to discover charming medieval towns, breathtaking natural landscapes, and historic cities in all three countries!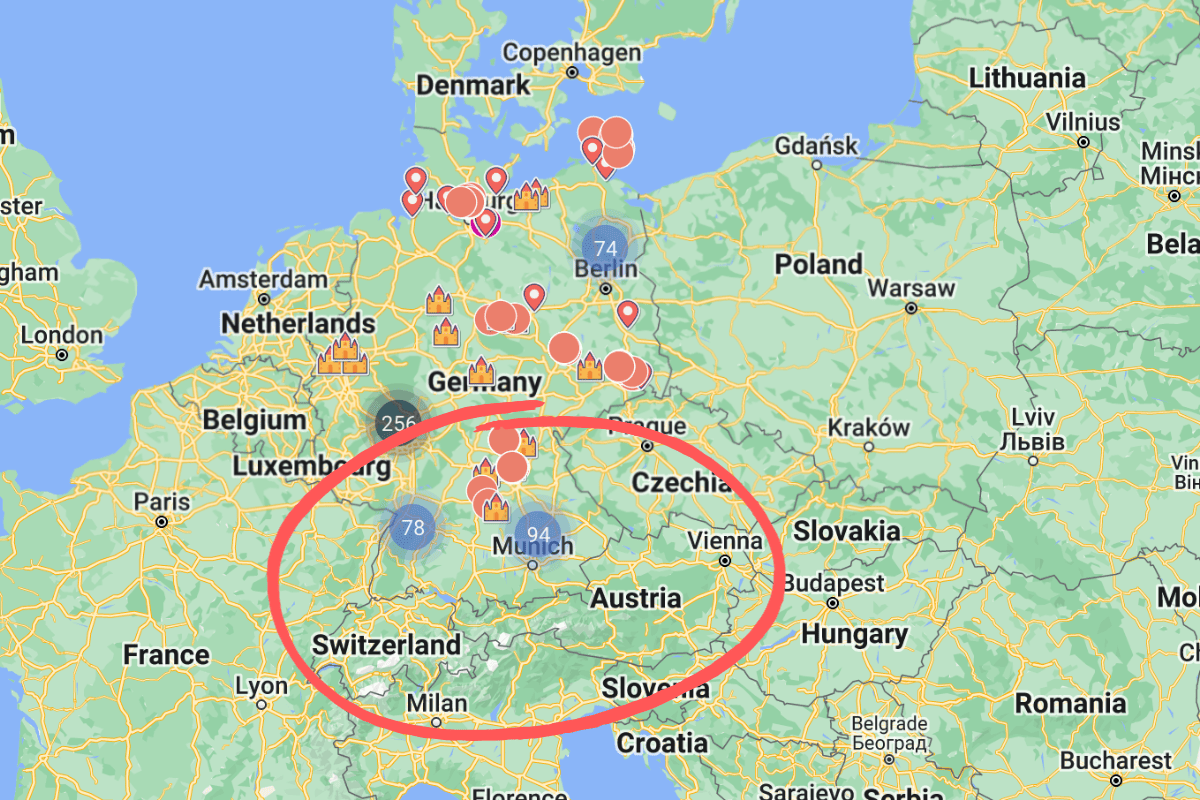 Where Can I Find The Above Map?
It's part of our Germany Travel Planner, and it's your Germany travel planning BFF! Using our custom interactive planning map you'll be able to quickly see the best sights, castles, hotels, day trips, and more – along with our photos and up-to-date insider tips. Seeing where these things are in relation to each other makes it much easier to plan your overall itinerary, as well as each day of your trip. If you don't yet have it, click here to get access.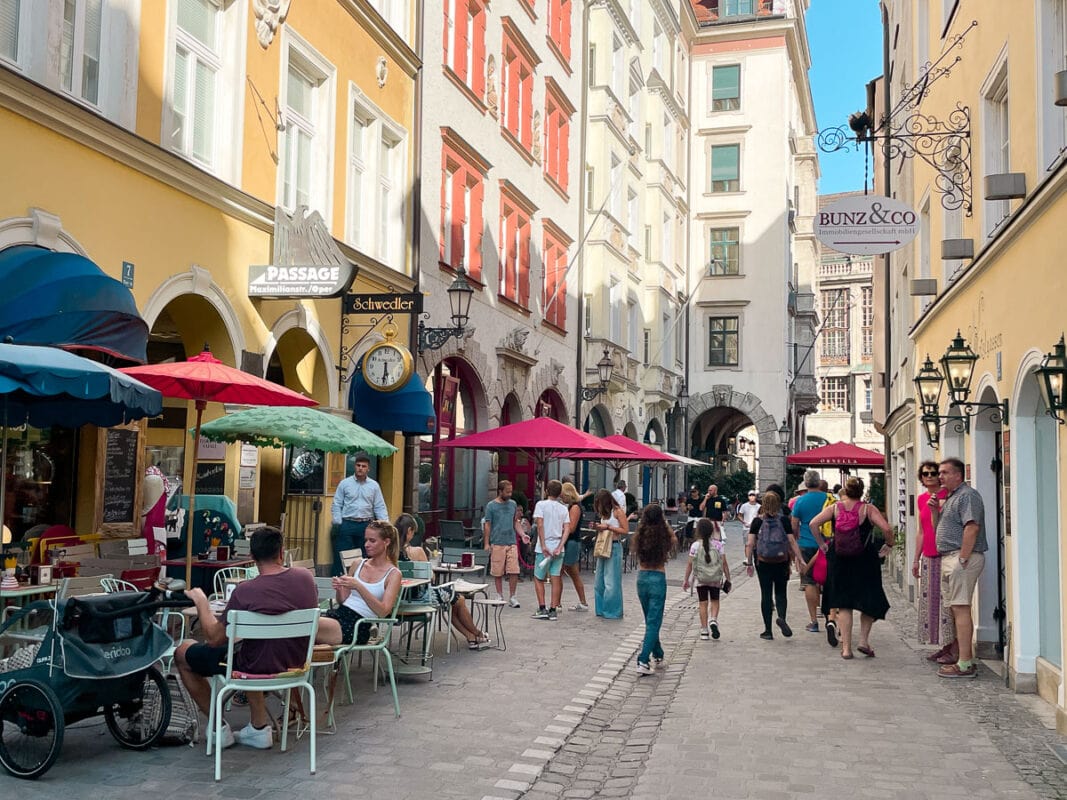 Can I Go To Switzerland & Austria From Germany?
This is a question I'm frequently asked in one-on-one trip planning consults. The quick answer? Yes, it's totally possible. I've helped lots of clients create an unforgettable itinerary that combines Germany with one or both of these beautiful countries.
The most important thing to consider when planning your own route is your starting point in Germany. That's why we've organized the itinerary ideas below around 3 convenient starting points in Germany.
Not only are these starting points popular destinations, they're also convenient for hopping across the border into Switzerland and Austria. We also suggest where you can go in both Austria and Switzerland so you can plan an unforgettable trip.
Starting Point #1: Southern Germany
Bavaria, a beautiful region in southern Germany, is the easiest starting point for a journey through both Germany and Austria. Here are destinations to consider adding to your itinerary.
Tip: if you have our Germany Travel Planner, be sure to use the Trip Planning Spreadsheet, City Cheatsheets, and Germany Planning Map to help you plan your itinerary.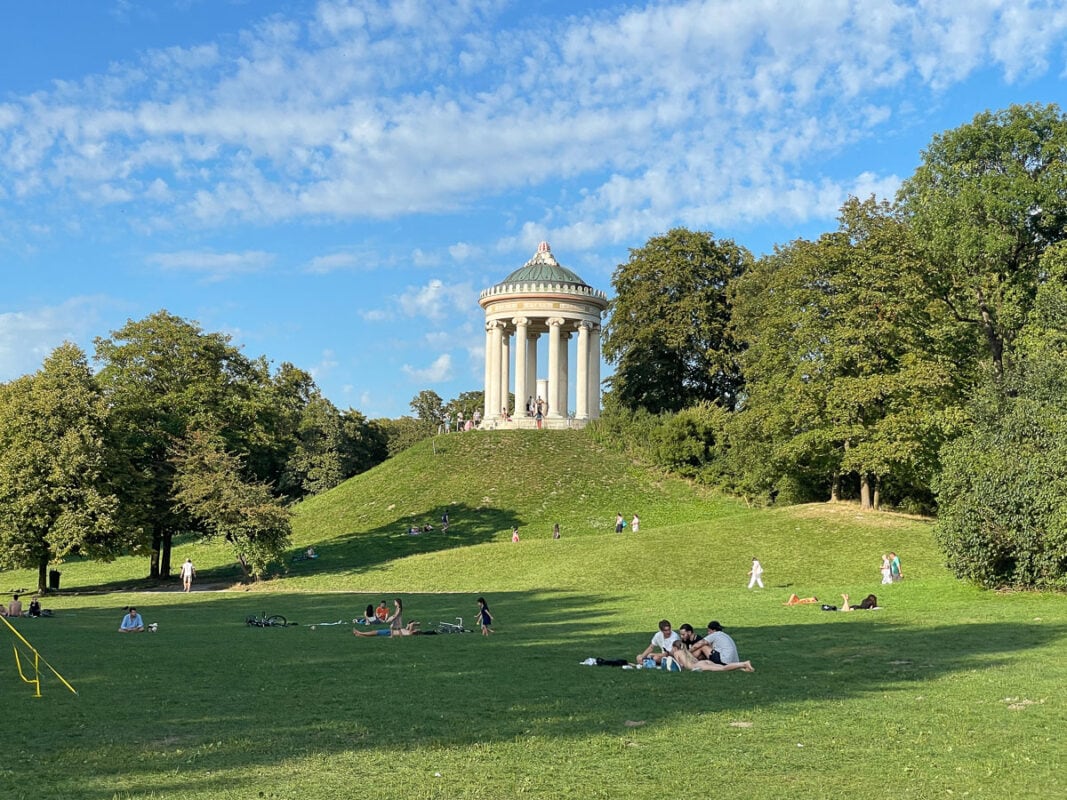 Munich
One of the best places to start your journey is Munich, the largest city in southern Germany. The Bavarian capital is known for many things including Oktoberfest, historic sights, delicious beer and food, and excellent iconic views and scenery.
Because there's so much to do and see in walkable Munich, we recommend staying for a couple of days — at the very minimum 2 days. This will allow you to get a good taste of Munich by seeing most of the city's highlights in the center of town and something a bit further out.
When choosing your accommodation, it's best to stay somewhere in the city center Altstadt (Old Town). This way most of the main tourist sites will be within walking distance or a short ride away via public transportation. Read our full guide with recommendations for the best hotels in Munich, including where we've stayed.
If you stay in the Altstadt (Old Town), you can spend a day visiting historic buildings like the Neus Rathaus (New Town Hall) and the Altes Rathaus (Old Town Hall) in Marienplatz. Make sure to stop by the central food market, Viktuellenmarkt, and the Munich Residenz, the biggest city palace in Germany (my favorite part of our palace visit was the Cuvilliés Theatre).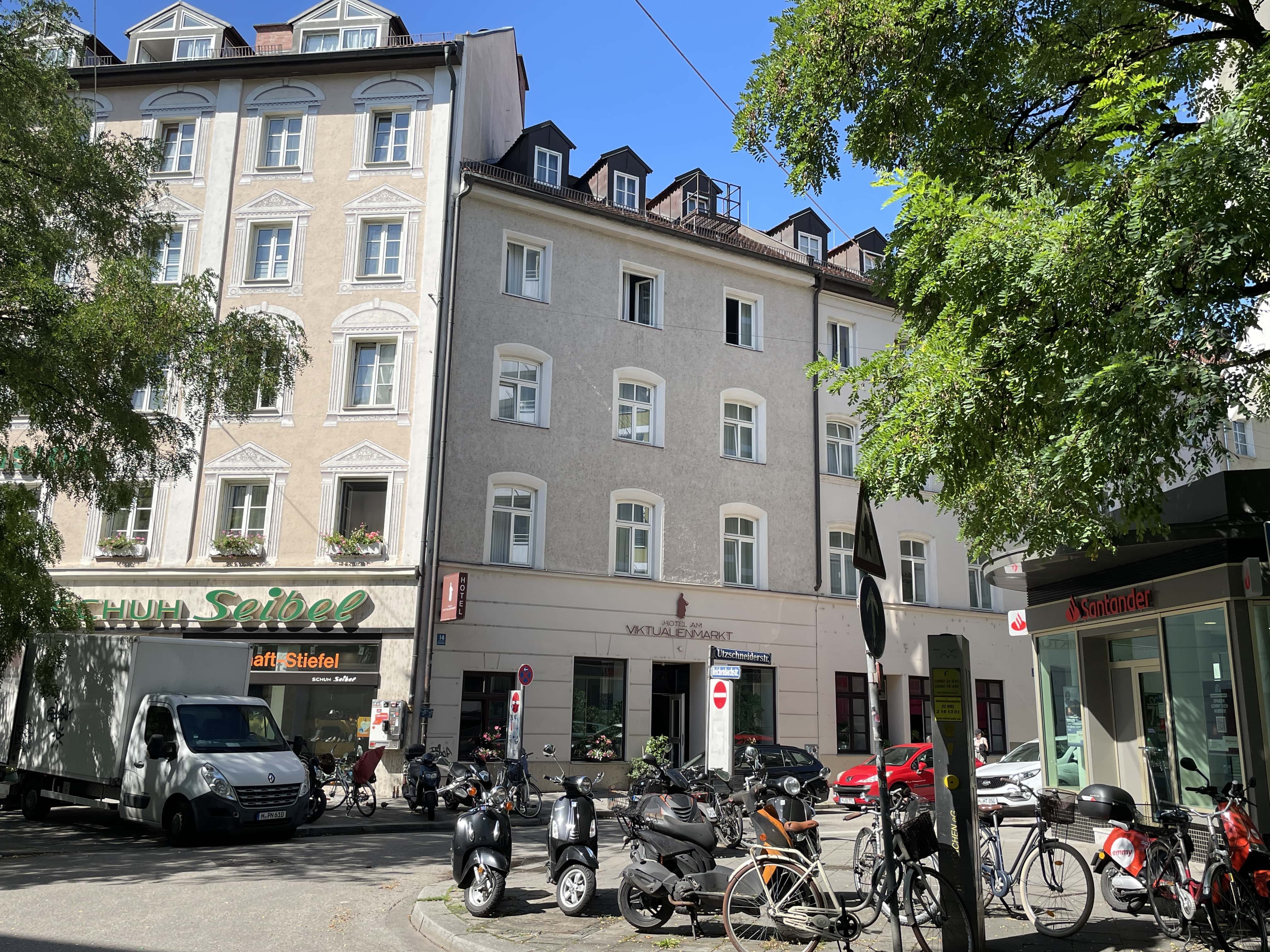 Tip: if you have our Germany Travel Planner you'll find recommended hotels on our interactive planning map. Seeing where these hotels are in relation to the top sights makes it a lot easier to find the perfect place to stay. If you don't yet have it, click here to get access.
After stopping by the palace, you can easily make your way to the beautiful Englischer Garten (English Garden) and grab drinks at the famous Biergarten am Chinesischen Turm (Chinese Tower Beer Garden) or simply take a relaxing stroll through this famous park.
The next day, depending on how much time you have, you can visit a sight that is a bit further from the center. One suggestion to head out to Nymphenburg Palace to admire its beautiful gardens and luxurious pavilions. Another half-day activity is taking a guided tour to the memorial site of Dachau Concentration Camp for a moving and educational experience.
Another option? Make Munich your home base and stay for several days. One of the reasons Munich is such a popular destination in Germany is because there are so many amazing day trip options nearby.
The most popular day trip is without a doubt Neuschwanstein Castle. Millions of people each year visit Germany to see this beautiful castle straight out of a fairy tale nestled in the Bavarian Alps. No matter when you visit, the castle and its landscapes are gorgeous year round, and especially magical during the winter season.
For more day trip ideas, read our full guide on the best day trips to take from Munich. Many of the locations below can be done as a day trip from Munich before making your way to Austria.
Garmisch-Partenkirchen
Garmisch-Partenkirchen comprises two small towns that have grown together and are located about an hour or so away from Munich. Both towns are well known for being a hotspot for winter sports as they regularly host skiing championships (when there's enough snow).
This area is beautiful year round and can be visited on a day trip from Munich or you can spend a couple days here before venturing into Austria. There's a lot to do around Garmisch-Partenkirchen so you'll easily find enough to fill 2 or more days.
If you like hiking, you'll love this area because Garmisch is surrounded by amazing mountains, hiking paths and natural areas, most notably Partnach Gorge (Partnachklamm), Eibsee lake, and Zugspitze, which is Germany's highest peak. There you'll find sweeping views of the Alps and Germany's highest beer garden.
Partnach Gorge is easy to reach by bus or on foot from Garmisch-Partenkirchen. Zugspitze and Eibsee lake are about 40 minutes away by train or bus. You can also drive to each.
You can also have a laidback afternoon, evening or full day in Garmisch and Partenkirchen. Walk around each small town taking in the alpine scenery, ornate churches, traditional painted Bavarian houses, and the feel of the cobblestone streets.
Be sure to stop for a meal, beer or Kaffee und Kuchen. Tip: we had a delicious coffee, tea, and freshly made "house cake" at Wildkaffee Cafe.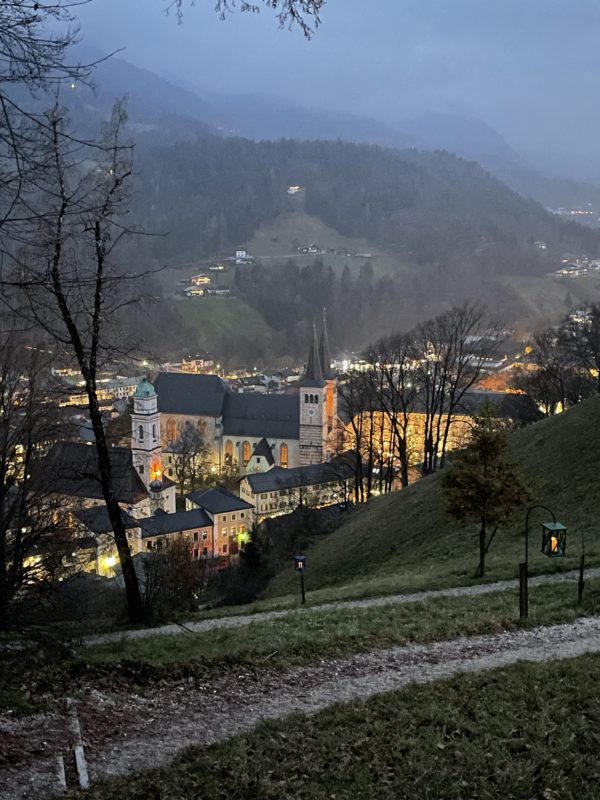 Berchtesgaden
Berchtesgaden is another of Germany's most popular tourist destinations. It lies within the breathtaking Berchtesgaden Alps and is surrounded on three sides by Austria. Salzburg is only a short drive (around 45 minutes) away from Berchtesgaden, making it the perfect next stop as you make your way from Germany to Austria.
Berchtesgaden has a unique atmosphere thanks to its beautiful location surrounded by the mountains. We recommend staying 2-3 days to make the most of it.
Known for its association with World War II, there are many historical and educational sites to visit like Eagle's Nest (Kehlsteinhaus in German) and the Obersalzberg Documentation Center.
Originally built as a mountaintop retreat during the Nazi regime, Eagle's Nest now serves as a popular tourist destination for the panoramic views of the stunning alpine scenery. If you're interested in learning more about the history of the area, then Obersalzberg Documentation Center is a must-visit (currently closed for renovation).
For more outdoor activities, make sure to visit the Berchtesgaden National Park. It's rich with natural landscapes like rugged mountains, narrow gorges, and pristine lakes. We recommend visiting the Königsee, taking the Jennerbahn cable car, and hiking from Ramsau to Hintersee lake. If you have extra free time, the Berchtesgaden Salt Mines are also a fun site to add to your itinerary.
Click here to see our recommendations for where to stay in Berchtesgaden and more information about what to do and see in this beautiful area.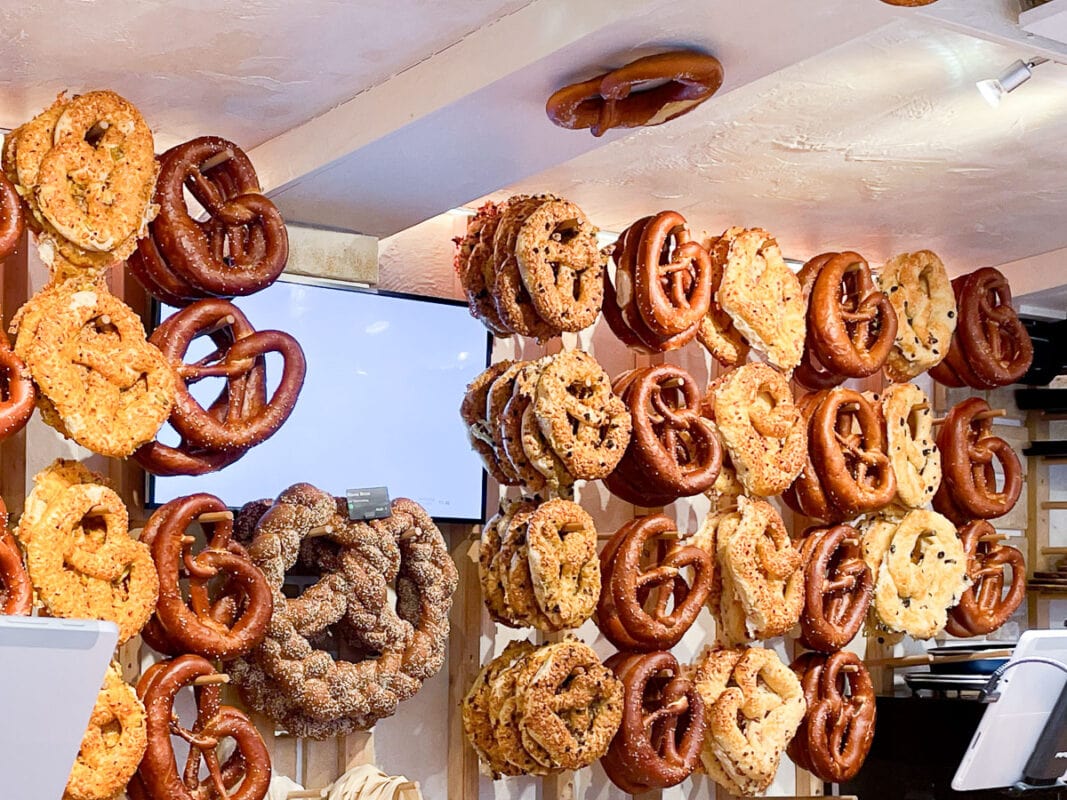 Salzburg
The city of Salzburg is the easiest entry way into Austria as the travel time from Berchtesgaden is only around 45 minutes away by car (you can also take the train or bus). This picturesque city is known around the world as the setting of the musical "The Sound of Music" and as the birthplace of Mozart.
Salzburg's historic center houses many of the city's important landmarks and it's small enough so that they are within walking distance of each other. You can easily spend a day (or more) wandering the beautiful squares and streets of the downtown area. You'll also find Mozart's former residence, the Salzburg Cathedral, Hohensalzburg Fortress, and the Mirabell Palace and Gardens. During December you can visit their beautiful Christmas market.
Zell am See
Located around an hour away from Salzburg, Zell am See would be the ideal next stop in your trip into Austria. This town lies on one of the nicest alpine lakes, Lake Zell. The lakeside town is perfect for outdoor enthusiasts with a wide range of activities throughout the year.
In the summer, visitors can indulge in hiking, biking, and water sports on the lake, while in winter, the town transforms into a winter wonderland for skiing and snowboarding. You can also explore the town square and lively pedestrian zone to do some shopping or try some exquisite Austrian pastries and desserts at a coffee shop.
Innsbruck
After a scenic drive of around 2 hours, you'll make your way to Innsbruck. This city nestled in the heart of the Alps is famous for being a winter sports destination. One of the main reasons to visit are for the world-class ski resorts around the city but there's also so much more to see and do in Innsbruck.
One of Innsbruck's highlights is its charming and picturesque cityscape, especially with the backdrop of the Nordkette mountain range and the River Inn. In Old Town, make sure to visit the famous Golden Roof, a building with a shimmering roof adorned with 2,657 fire-gilded copper tiles, and the majestic Hofburg Palace.
You can also take a cable car into the Nordkette and enjoy the beautiful panoramic views. We once took the cable car to the top, then walked back down to Innsbruck. While it was a long walk and we were quite sore for a few days, it was a lot of fun!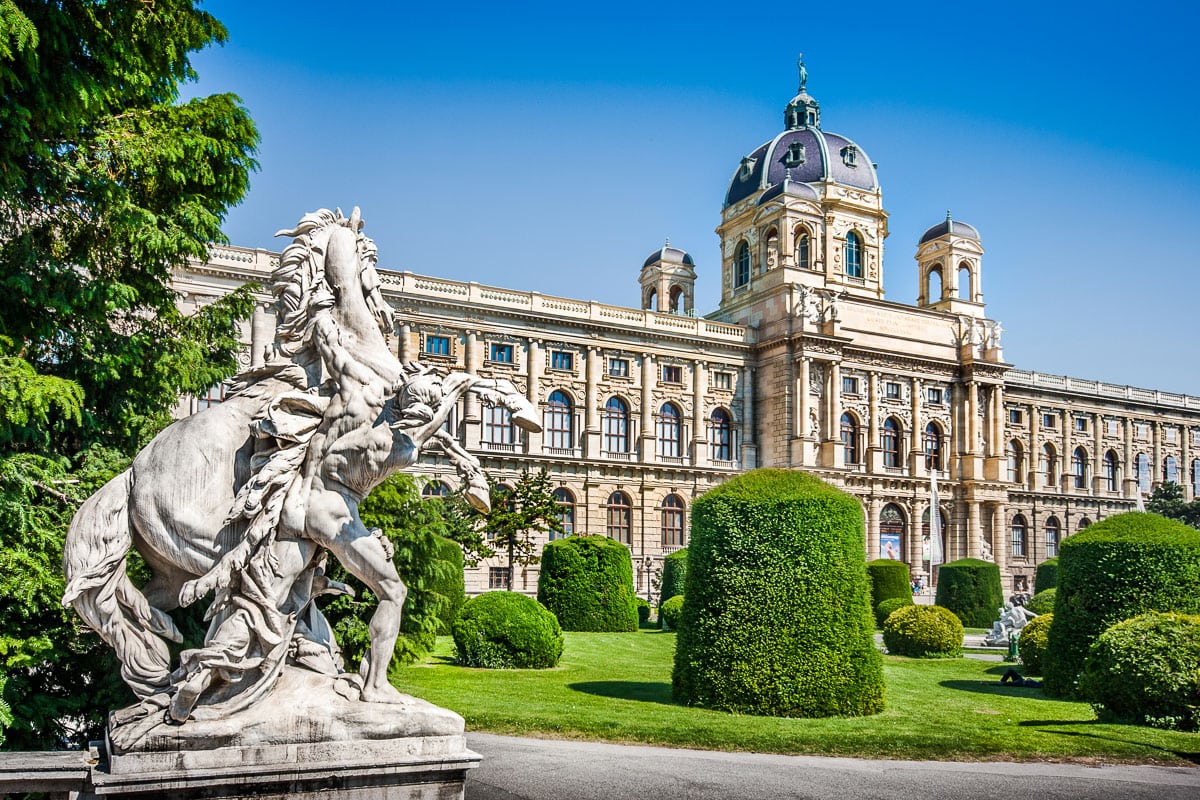 Vienna
Another option in this itinerary would be to go to Vienna from Salzburg. Even though the train ride is only a about 2.5 hours and 3 hours by car, we recommend spending a couple of days here. A day trip would not be enough time to really enjoy everything there is to do and see in the Austrian capital.
Vienna is a memorable destination that combines history, architecture, and culture. Some must-see landmarks include Schonbrunn Palace, St. Stephen's Cathedral, and the Hofburg. The Vienna State Opera is also a must for opera and classical music lovers. Vienna is also home to world-class museums like the Kunsthistorisches Museum, Belvedere Palace, and Albertina.
If you have a couple weeks to travel, you could see most or even all of these places in Germany and Austria by car or train.
Starting Point#2: Germany's Black Forest
Located in the southwestern region of Germany, the Black Forest is an ideal starting point for exploring both Germany and Switzerland. We recommend making one place in the Black Forest your home base and exploring the rest through day trips.
Here are some beautiful places to add to your Germany and Switzerland itinerary.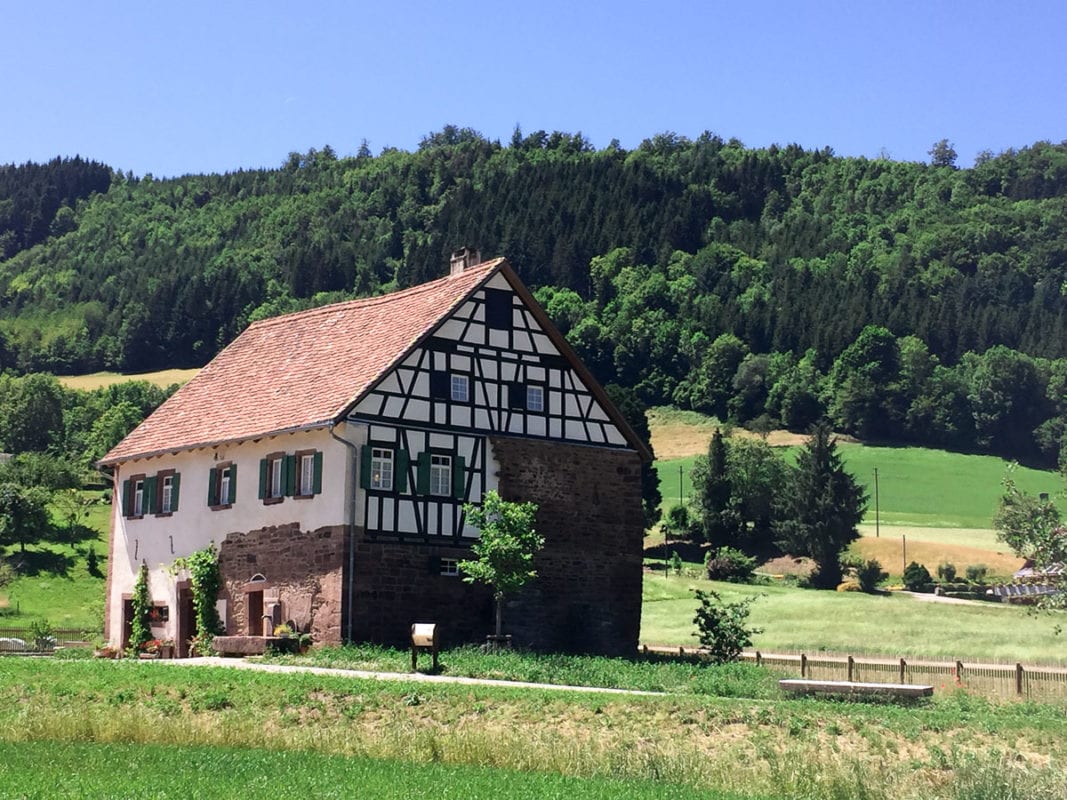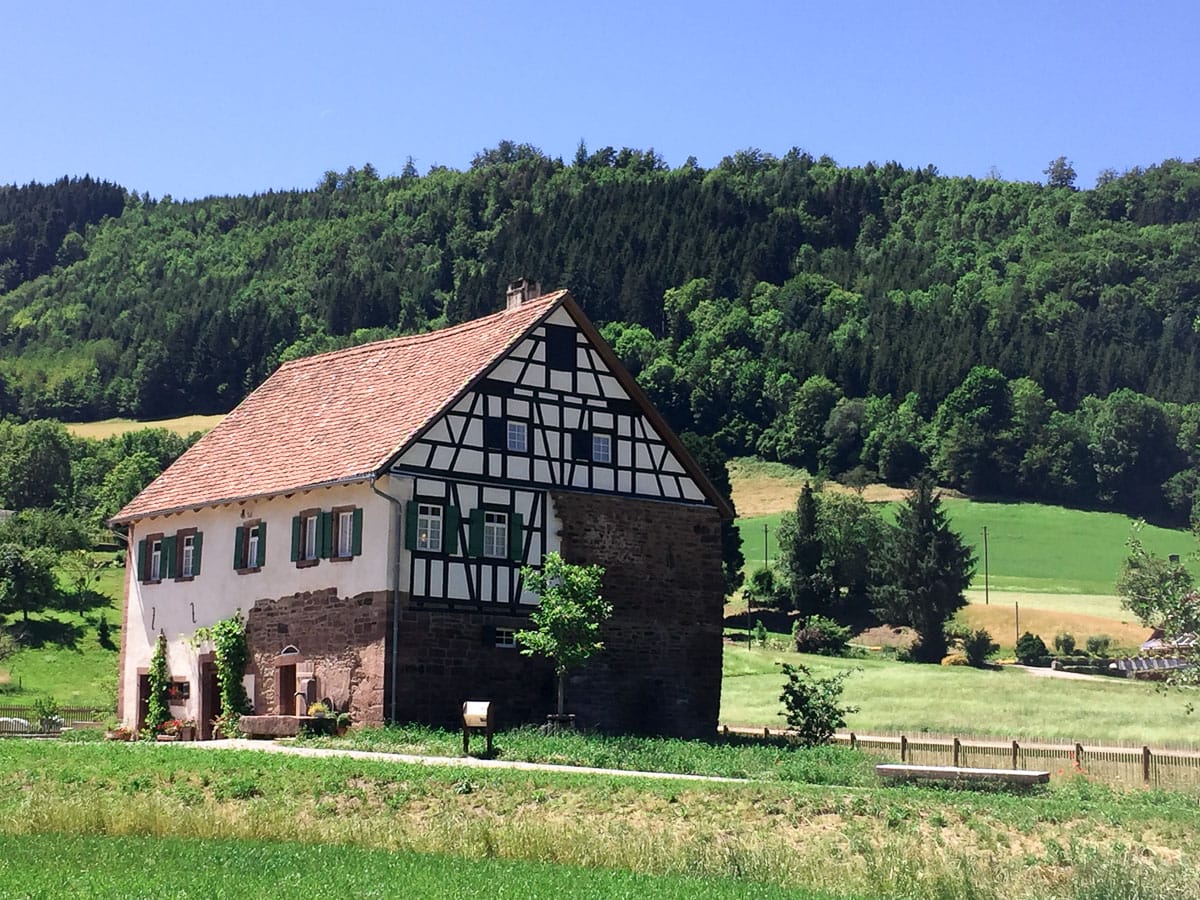 Tip: if you have our Germany Travel Planner, be sure to use the Trip Planning Spreadsheet, City Cheatsheets, and Germany Planning Map to help you plan your itinerary.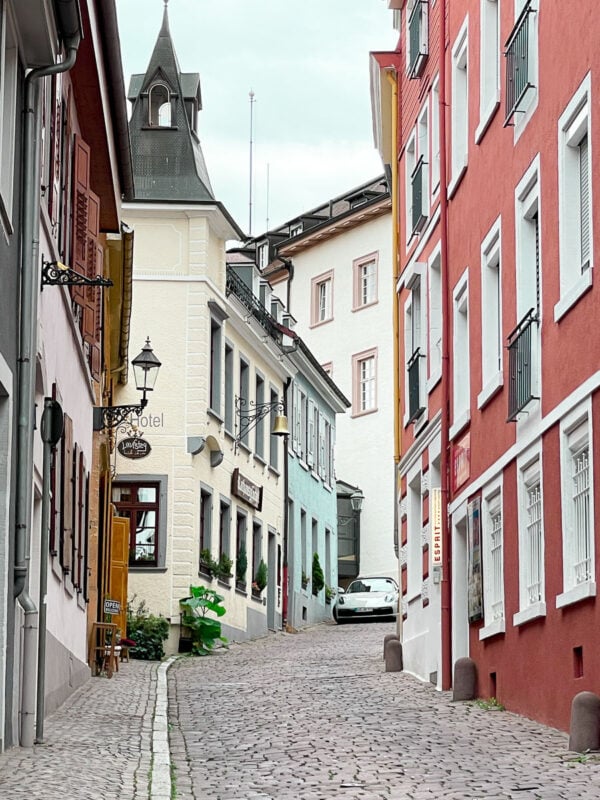 Baden-Baden
Situated in the northern region of the Black Forest, the old resort town of Baden-Baden offers a wide selection of relaxing activities and rejuvenating retreats for all sorts of travelers. Renowned for its soothing natural hot springs, extensive spa and wellness facilities, and therapeutic thermal baths, Baden-Baden invites everyone to unwind and recharge after a long day of traveling.
Aside from its luxurious wellness offerings, the town is also great for sports enthusiasts looking to do something active like hiking, biking or spending a day in the prestigious golf courses and equestrian clubs.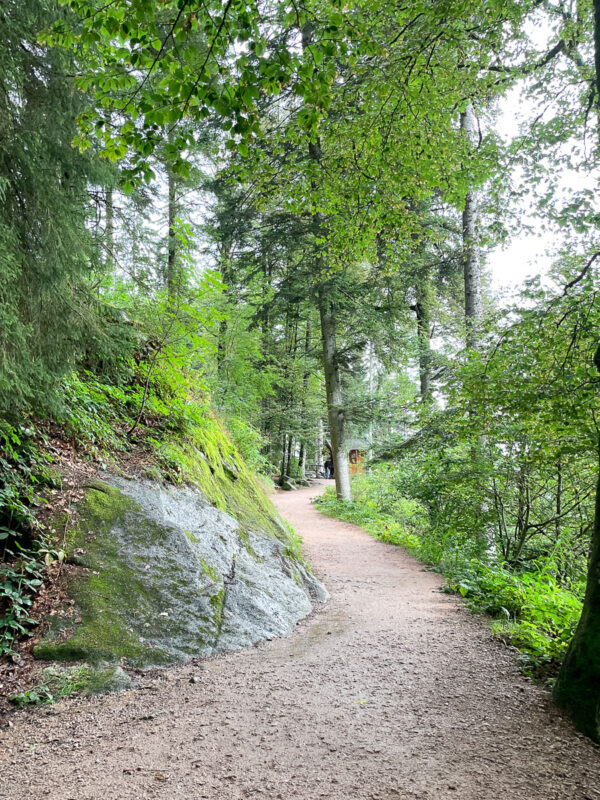 Triberg im Schwarzwald
Another great place to go in the Black Forest is Triberg, located just over an hour away from Baden-Baden. This smaller town is closely associated with the famous Black Forest cuckoo clocks! You can even find the world's largest cuckoo clock here.
Triberg is also home to the Triberg Waterfalls, a series of waterfalls near the Gutach river and considered to be one of Germany's highest waterfalls. It very pretty and if you're lucky you'll catch a glimpse of the famous red squirrels.
Although this town leans touristy, Triberg is worth adding to your itinerary if you're looking for a home base that has a good mix between natural landscapes and tourist attractions. You really feel like you're in the Black Forest in Triberg.
If you'd like to stay in this general area but would prefer a different town, check out Gengenbach. It's a lovely small town with a delightful market square and cute side streets. From Gengenbach you can easily head into the Black Forest – be sure to stop by the Black Forest Open Air Museum and see what life on a Black Forest farm used to be like. We loved it!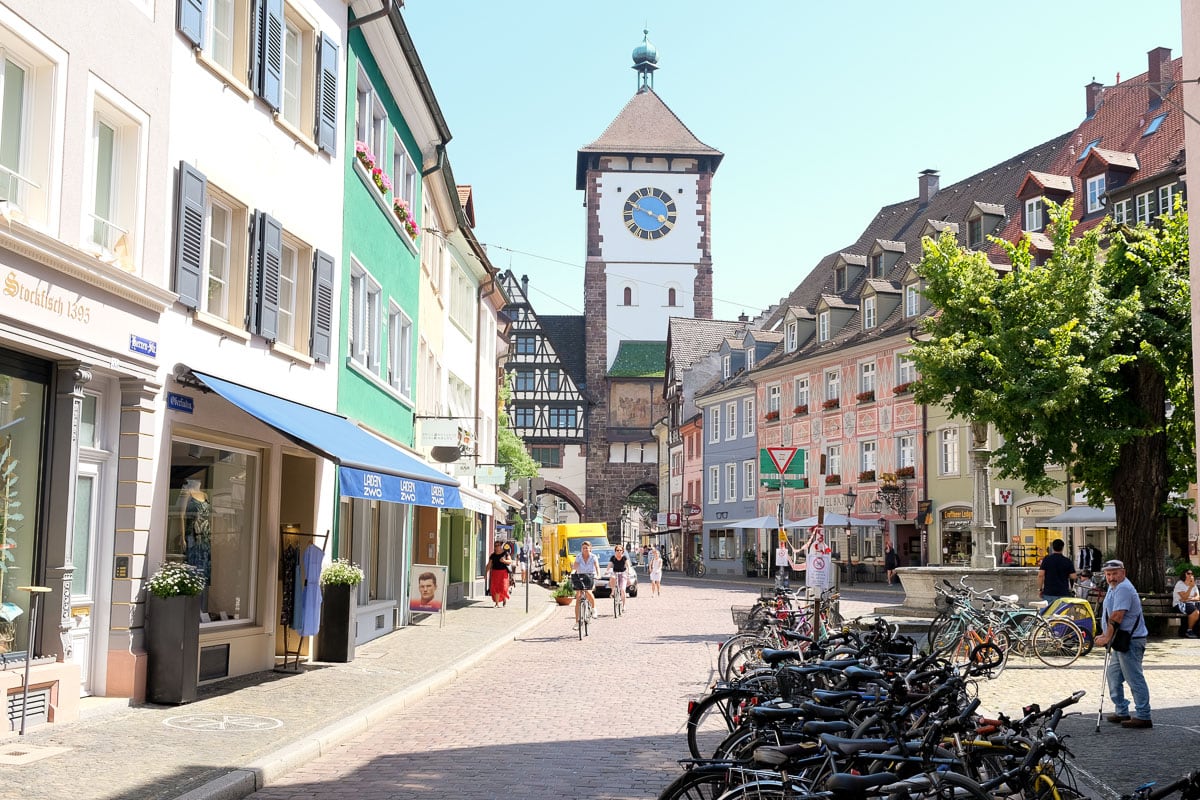 Freiburg im Breisgau
If you're looking for a pleasant stay in the Black Forest, consider Freiburg. It's our favorite home base! I lived here for a little while when I was in grad school and am always happy to spend time in Freiburg.
Freiburg is in the heart of the Black Forest and is aptly known as the "capital of the Black Forest." It's also the sunniest spot in Germany.
A vibrant university town, Freiburg features a mixture of Gothic and modern architecture, as seen in the Old Town. One of the most popular attractions in Freiburg is the Münster Cathedral. This impressive Gothic structure dates back to 1200 AD and boasts one of Germany's largest church bells. Another must-see is Schlossberg, a scenic lookout offering sweeping views of the city's iconic red-tiled rooftops.
One of the reasons we love making Freiburg our Black Forest home base is that not only is there a lot to see and do in Freiburg, it's easy to visit locations all over the region by train and car. For our recommendations on where to stay and to read more about all there is to do and see in this beautiful town, read our Freiburg guide here.
Basel
Basel is conveniently located near the borders of Germany, Switzerland, and France. It's only about an hour by train or car from Freiburg, so it's a great day trip if you just want to get a quick taste of Switzerland. You could also make a short stop in Basel before heading further into Switzerland.
Nestled on the banks of the Rhine River, Basel is a quaint riverside city with lots to offer. Some of the city's most important landmarks include the Basel Minster, the medieval streets of the Old Town, the Zoo Basel, Kunstmuseum Basel, and Marktplatz.
Zurich
Continuing your journey into Switzerland, only an hour away from Basel is Zurich, Switzerland's largest city. The city is an important global hub for banking and finance, but it's also rich with history and beautiful architecture.
This is best seen in the picturesque streets of the central Altstadt where you'll also find famous historic landmarks like Lindenhof, Grossmünster, Kunsthaus Zürich, and Fraumünster. After sightseeing, you can spend the rest of the day strolling along the calm promenade of Lake Zurich, admiring the scenic surroundings, and trying out delicious Swiss chocolate.
Zurich also has a good airport to fly in and out of. We flew from the US to Zurich once when we spent a couple weeks in the Swiss Alps and it was super convenient. If you fly home from Zurich it's easy to spend a day there before heading home.
Lucerne, Interlaken & Swiss Alps
The Swiss Alps are a highlight of any Switzerland trip and we recommend taking 3-5 days to do this leg of the journey.
From Zurich, first make your way to Lucerne, which is around an hour drive away. Lucerne is worth spending at least a full day in. It's home to famous landmarks such as the Chapel Bridge (the oldest wooden covered bridge in Europe), the colorful Old Town, and the Swiss Museum of Transport.
Lucerne is also surrounded by beautiful natural landscapes like Lake Lucerne and Mount Pilatus, a mountain peak with a restaurant and sweeping alpine views that's reached by cable cars or railway.
After Lucerne, your final destination could be the Interlaken area, arguably one of the most beautiful places in the world. The fastest way to get to Interlaken is by car which is around an hour away. But if you're looking for a unique experience, then you can opt for a scenic train ride on the Luzern-Interlaken Express.
Interlaken is an important destination in the Bernese Oberland region of the SwissAlps and is considered to be the main gateway to the breathtaking landscapes of this region. The town is situated between two lakes, Lake Thun and Lake Brienz. A great way to explore is by taking a boat cruise. Interlaken is also surrounded by mountains, the most famous peaks being Jungfrau (known as the Top of Europe), Eiger, and Mönch.
You could also choose a small village to base yourself in and then explore the area by car. We did that once and loved the experience of being in a tiny alpine village, as well as driving through the Alps and visiting places like St. Moritz, Davos, Lugano, Grindelwald, Gimmelwald, Wintertur, St. Gallen, and more. We even stopped in a tiny village that we think Aaron's family is originally from!
Starting Point #3: Lake Constance (Bodensee)
Lake Constance might be more of an unknown hidden gem for tourists coming from outside Germany, but it's a favorite for locals and also a good starting point to travel to Switzerland from Germany.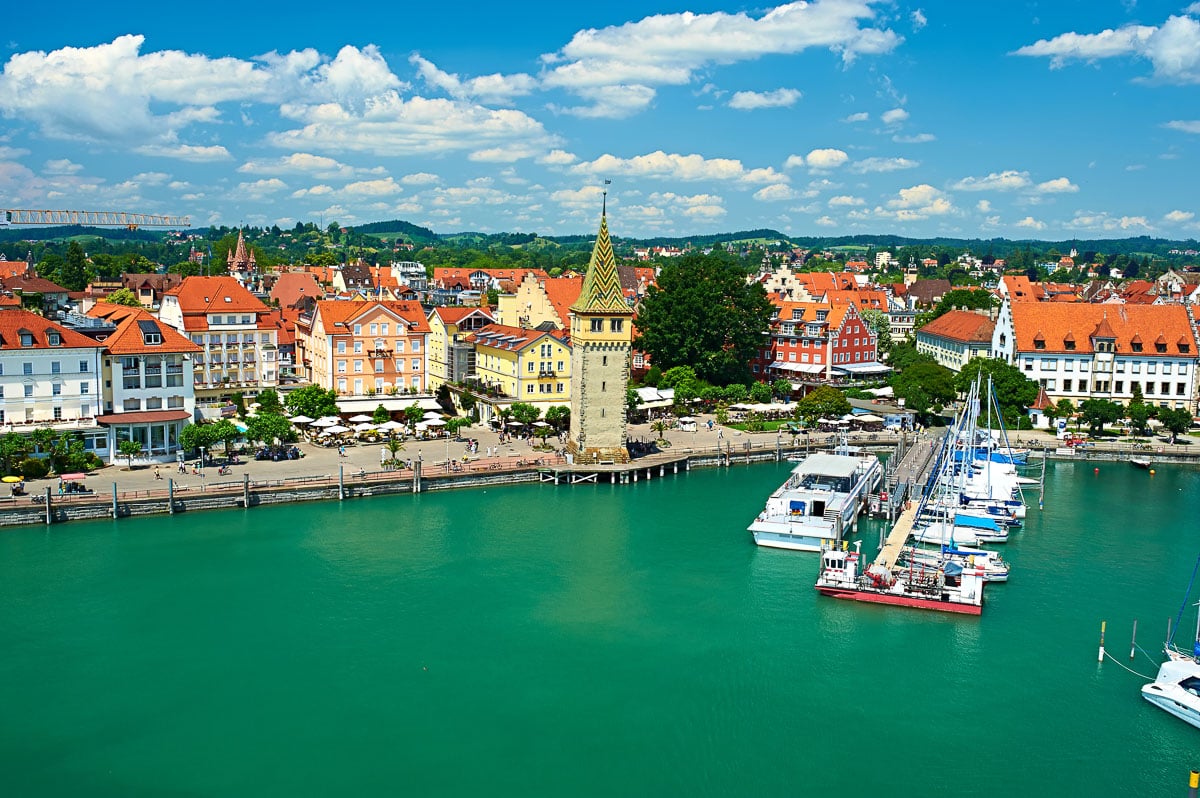 Konstanz
Konstanz is the biggest city on the shores of Lake Constance. It's a great starting point for this region since there's many a lot of different things to see and do. You can start by exploring Niederburg, the well-preserved medieval Old Town district and home to the city's main church, Konstanz Munster.
Don't miss a boat trip to Mainau Island, also known as the Island of Flowers, where you can immerse yourself in stunning botanical gardens and explore the Baroque Mainau Castle. For those looking for a relaxing treat, make sure to check out the Bodensee-Therme Konstanz, a thermal spa right on the shore of the lake.
If you happen to be in Konstanz for New Year's you're in for a treat. We celebrated here once and had so much fun welcoming the new year with everyone else in the Old Town and on the shores of the lake.
Meersburg
Meersburg is a small town near Konstanz, around 40 minutes away by car and ferry. It's surrounded by vineyards on the northern banks of Lake Constance, so it's perfect for vineyard tours and wine tastings.
It's also known for its medieval charm. The Old Town is home to two medieval castles: the Meersburg Castle (considered to be one of the oldest inhabited castles in Germany) and Neues Schloss Meersburg, which houses several museums. Meersburg also boasts of an expanse of half-timbered houses, and two medieval town gates, which are remnants of the ancient town fortification.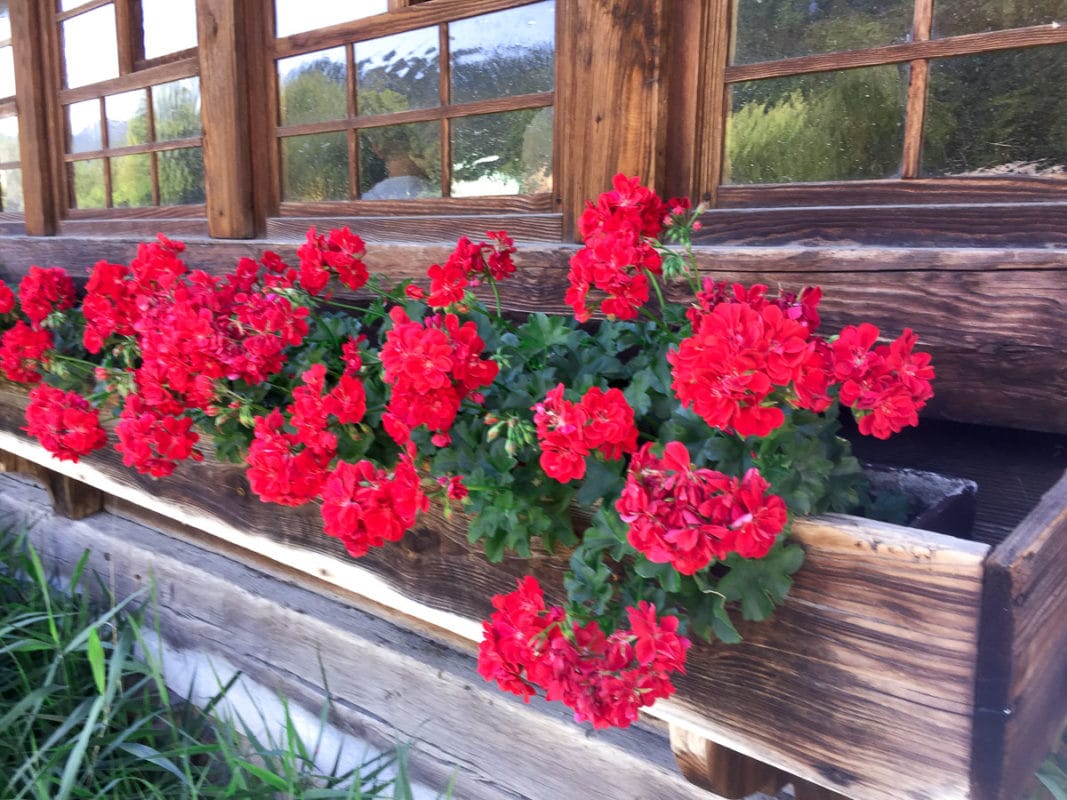 Lindau
Lindau is another well-known summer destination in the Lake Constance area. It's around an hour drive south from Meersburg. It's also quite near the Swiss cantons of St. Gallen and Thurgau and the Austrian state of Vorarlberg, so you can easily cross to the other two countries from here.
The best time to visit Lindau is in the spring or summer months because the gardens and outdoor spaces are in full bloom. So if you're visiting during these seasons, we recommend staying for a few days and enjoying the scenery and even participating in outdoor activities like sailing, hiking, swimming, and cycling.
The Old Town and Lindau Harbor are other two places worth visiting. The harbor has amazing views of the lake and the surrounding Swiss and Austrian Alps. It's also where you can find interesting sites like the Lindau Lighthouse and Bavarian Lion sculpture.
Bregenz
An hour away south from Lindau is Bregenz. This city is the capital of the Austrian state of Vorarlberg and lies on the east and southeast shores of Lake Constance. It's surrounded by beautiful natural landscapes like the Pfänder mountain and the Rhine valley leading to the German Alpine foothills.
One of the highlights of the city is the Bregenz Festival (Bregenzer Festspiele). This performing arts festival is held annually in the summer around July to August. It's a unique festival because of the venue – a floating stage is set up on the lake to showcase spectacular opera and musical performances. Aside from the festival, the Old Town features a lot of Gothic and Baroque architecture. Some important landmarks include the Martinsturm, a medieval tower with great city views, and the Kunsthaus Bregenz.
St. Gallen
To make your way to Switzerland, all you have to do is drive a little over 30 minutes to the west to St. Gallen. This Swiss city has a rich history being founded in the 7th century and it has now evolved into a large urban center in Eastern Switzerland.
The main highlight of St. Gallen is the Abbey of St. Gall, a UNESCO World Heritage site built sometime in the 8th century. The abbey complex includes a magnificent Baroque-style cathedral, a library with ancient manuscripts and rare books, and a picturesque courtyard. In the city center, you'll also find Drei Weieren, a collection of ponds that now serves as a natural swimming area with a magnificent view over the historic city. It's a popular local recreation area for the city inhabitants to swim and picnic in during summer and even ice skate during the colder winter months.
Zurich
Your last stop in this itinerary would be Zurich. Depending on how much time you have, you can either make this into a day trip or stay for a couple of days. If you have the time, you could also venture further into Lucerne and Interlaken, as discussed in the previous section, or head north to the Black Forest or France.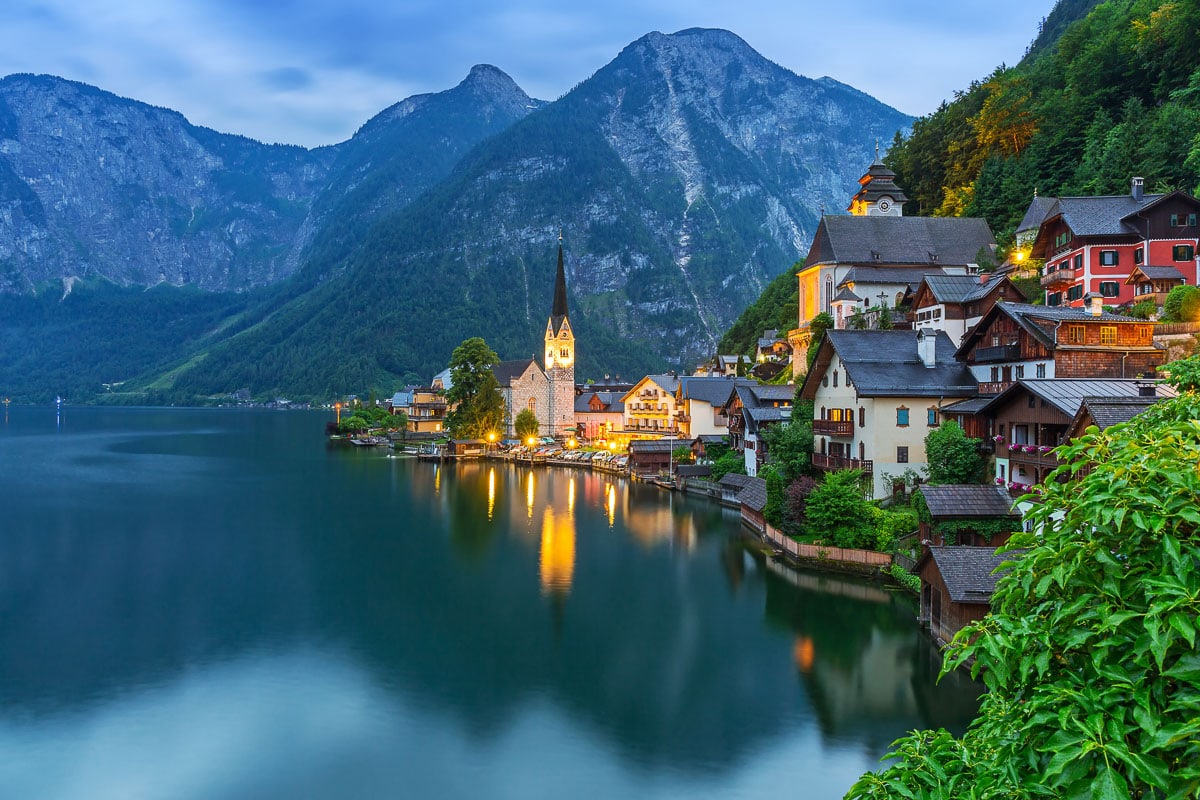 Germany, Austria & Switzerland in One Trip
The above proposed itineraries combine Germany with either Austria or Switzerland. But what if you do want to see Germany, Austria, and Switzerland all in one trip?
The good news is that it's possible! That said, it's important you plan every leg of your trip in advance. You should decide how much time to spend in each city/town, find accommodation as needed, and calculate how much time you'll be traveling in between each destination. It'll be rewarding and you'll be sure to make travel memories you'll never forget!
To see all 3 countries in one trip we suggest starting in Bavaria (consider flying into Munich) like we discussed in the first section. From Munich, you can add day trips to Neuschwanstein and/or Garmisch. Then, head to Berchtesgaden and then into Austria by going to Salzburg first and then Innsbruck.
From there you head could go to Zurich, Switzerland. You could also alternatively stop in the Gimmelwald area to explore the Alps or head to Lucerne instead. Depending on how much time you want to spend in Switzerland, we also recommend going down to Lugano to experience Italian-speaking Switzerland or Geneva for the French-speaking area.
The last part of your trip would be to make your way back to Germany. This time you'll head into the Black Forest region which is near the Swiss border. Choosing which towns or cities to stop by all ultimately depends on your time and personal preference! Make sure to read our complete Black Forest guide to help you choose the best things to do and see in the region.
Not Sure Where To Begin With Planning Your Trip?
We've got you covered! The interactive planning map, how to videos, and itinerary guides in our popular Germany Travel Planner will help you plan an a stress-free, personalized, and unforgettable trip. Or book a one-on-one trip planning consult with Cate!