10 Days in Germany: Itinerary Ideas For the Perfect Trip
This post may contain affiliate links. Read my disclaimer policy.
Creating an itinerary is an important part of planning your dream Germany vacation but it's often hard to figure out what you can realistically include in a 10-day or so vacation, especially if it's your first time visiting Germany.
I've not only created a ton of Germany vacation itineraries for myself and others, I've reviewed a lot of reader itineraries and nearly everyone tries to fit in WAY more than is possible!
So I thought I'd put together a sample 10-day Germany itinerary focusing on popular destinations. I also give suggestions for shorter and longer itineraries, as well as variations on the 10-day itinerary below.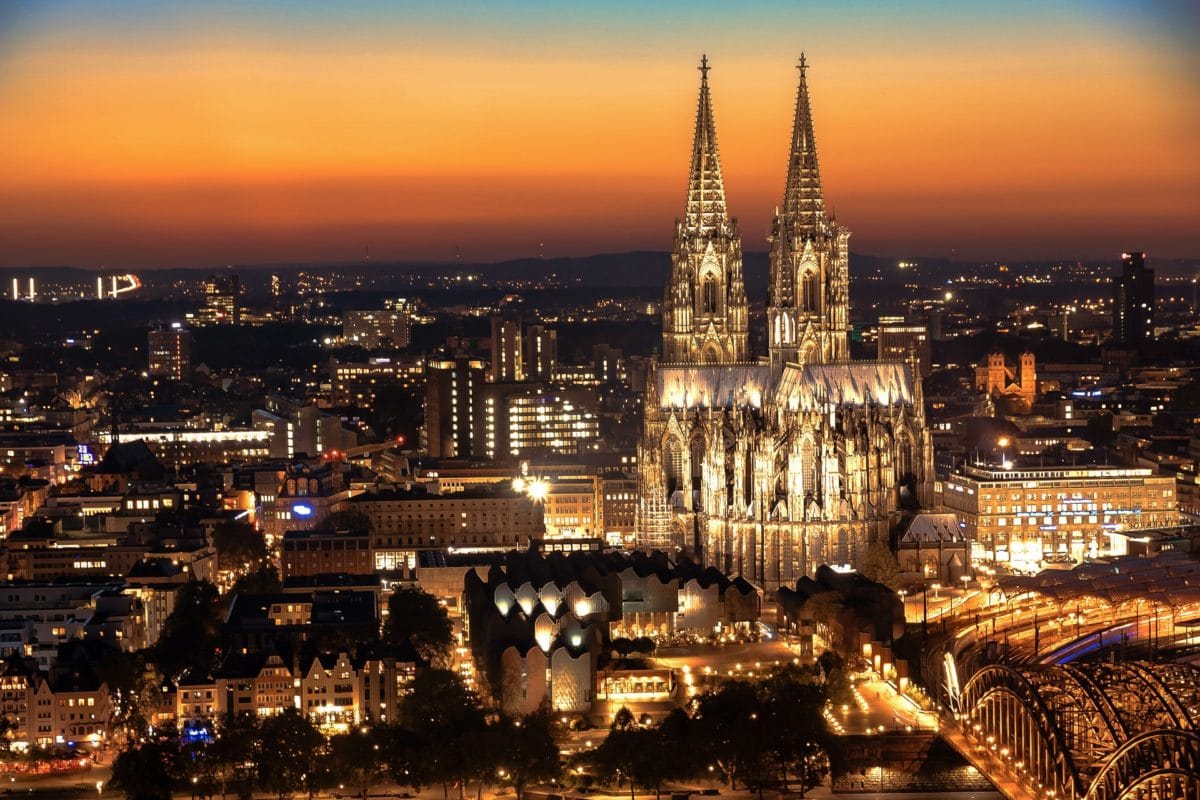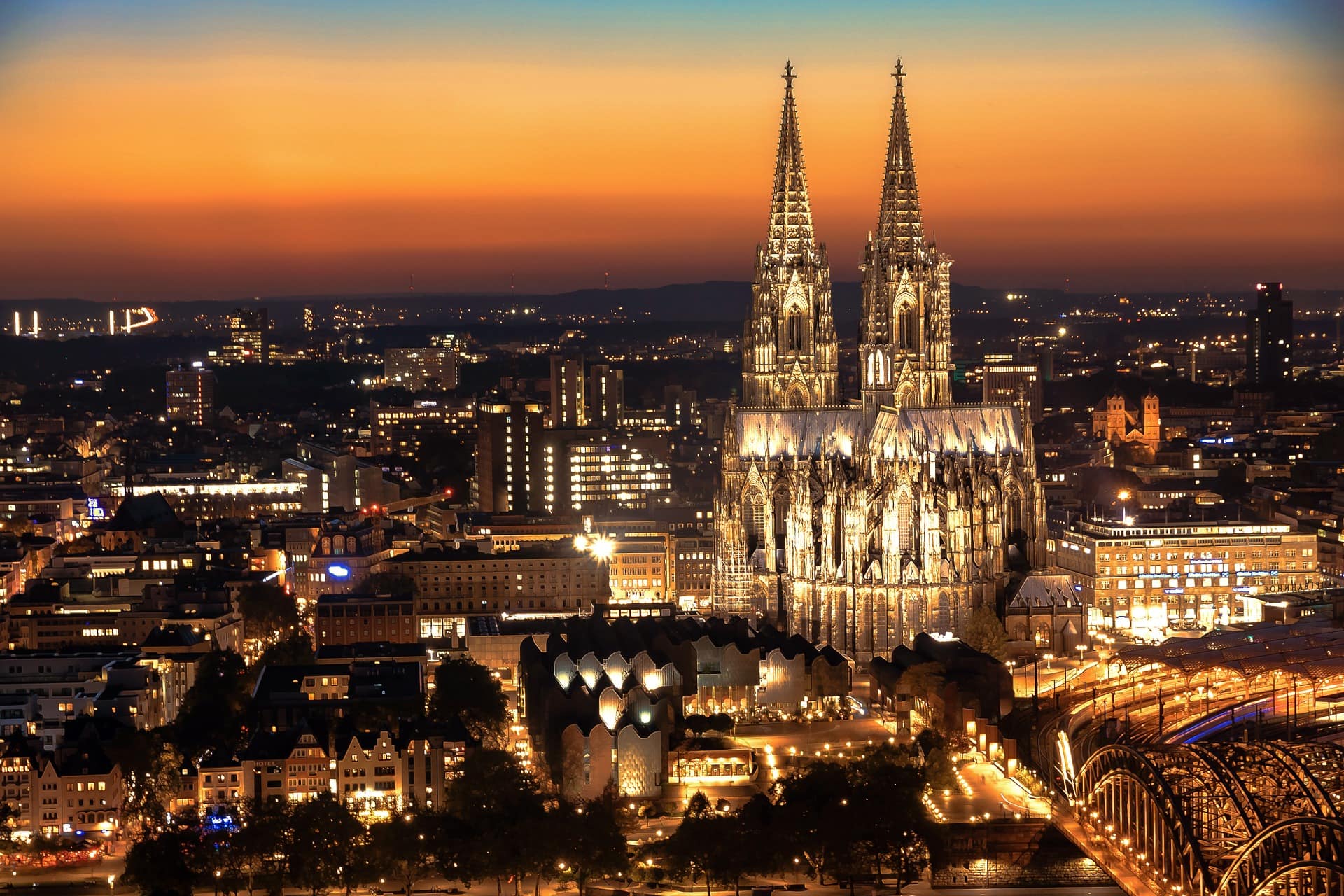 Is 10 Days in Germany Enough?
That depends! For some, yes. For others, not nearly enough. It depends on your approach to travel and what you want to accomplish on your trip. Which of these 3 scenarios fits your travel style the best?
Go, Go, Go! In this scenario your goal is to see as much of Germany as humanly possible. As soon as your plane lands you hit the ground running and you don't stop until you're on your flight home. Your goal is to visit as many cities as possible and you don't mind packing/unpacking your suitcase each day or checking into a new hotel every night.
Home base + Day Trips This scenario is the opposite of the above. You choose a home base, probably stay in an AirBnB, and spend your time deeply exploring the nooks and crannies of one city with several fun day trips to nearby locations in a low-stress, relaxing way.
Balance. In this scenario you choose 2-3 locations to explore in 10 days. You get to see different parts of Germany but don't spend all of your time on trains or in the car. This is the approach I've taken with the sample itinerary.
After looking at what's do-able with a balanced approach to traveling in Germany over 10 days, you'll be able to decide whether 10 days is enough for you or not. At the end of this article, I also give suggestions for if you have more or less than 10 days.
When I lived in Germany I traveled all over the country for a couple days at a time. Since moving back to the US, we've taken many 10-14 day European vacations (flying to Europe from the US east coast) and have felt like we were able to not only see and do quite a lot but also relax and really feel like we've gotten away from our everyday lives in the US.
At the very end of this article I'll share our 14-day Germany itinerary from a few years ago, just to give you another idea of what's possible in that time-frame.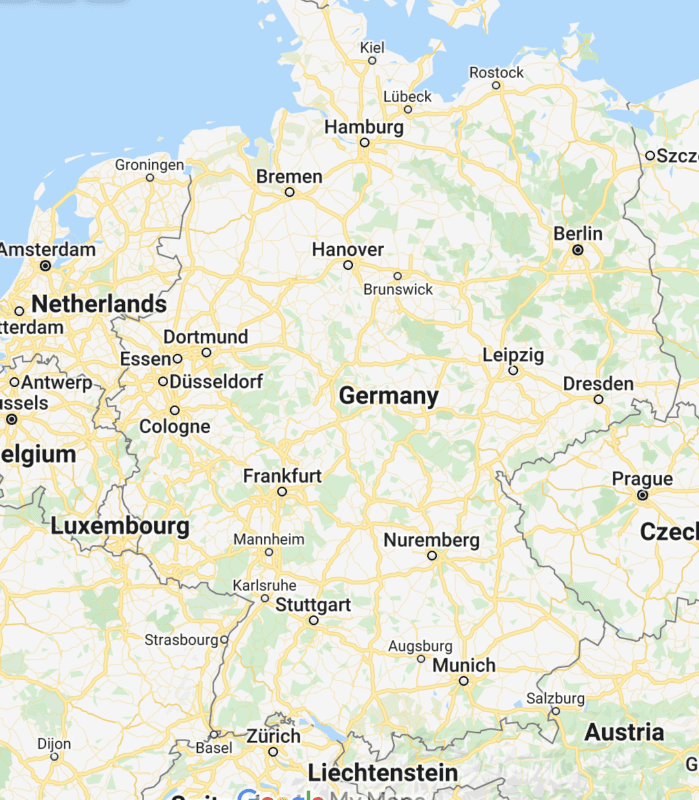 Sample 10-Day Germany Itinerary #1
This sample itinerary focuses on 2 of the most popular cities in Germany and includes day trips to nearby destinations in order to maximize time.
This itinerary assumes use of public transportation in and between cities but you could easily use this itinerary if you rent a car instead.
We've traveled all over Germany by train and by car. When visiting mostly cities, we usually stick to trains. If we're visiting smaller or more rural sights, we'll drive. You can get around Germany easily both ways.
Keep reading to the end for variations on this itinerary, ideas for if you have fewer or more than 10 days, plus one of our recent 14-day Germany itineraries!
Day 1- Fly Overnight to Berlin (Sleep on plane)
Your trip to Germany has started! Most flights from the US travel overnight to Germany so you'll spend some or all of your first day and night in transit.
Tips:
If you have a connecting flight in the US, I highly recommend a longer layover before your international flight. While hanging out at the airport isn't super exciting, it's a HUGE bummer to miss your international flight and have to then arrive a day late all due to a delay with your domestic flight!

These days we typically fly from Raleigh-Durham International Airport to Atlanta, Dulles, Newark or Boston to catch our flight to Germany, and I've been booking longer and longer layovers so we have plenty of time to catch our international leg if there's a flight delay.

Same goes for layovers in Europe. On one trip, our flight from Newark to Stockholm was delayed a couple hours and we missed our connecting flight into Berlin. We ended up having to fly to Helsinki and then into Berlin and we didn't arrive until early evening.

We had plans to meet up with 2 friends in Berlin before driving to Magdeburg and it was such a bummer to not get to see them due to that flight delay!

If you do have a long layover, consider getting a 1-day pass to your airline's club lounge. We get a couple passes each year through our credit cards and we use them when we fly internationally. It's nice to enjoy free food, drinks, and a quieter space for a couple hours.

We've started flying into regional airports like Munich, Stuttgart, Hamburg, Düsseldorf/Köln and Berlin instead of Frankfurt. Not only have we found better (and cheaper) flights, it's easier to pick up a rental car or go right into the city to our hotel instead of having to catch a train first.

It used to be easy to fly into Frankfurt and buy a train ticket for anywhere in Germany on the same day but these days, unless you want to pay full price for a flexible ticket, you're stuck taking one specific train at a specific time.

So you'll either take a chance on missing your train if your flight is delayed and having to buy another train ticket or plan to board a train leaving several hours after your flight is to arrive.

I find it easiest to fly into the city where we're starting our trip.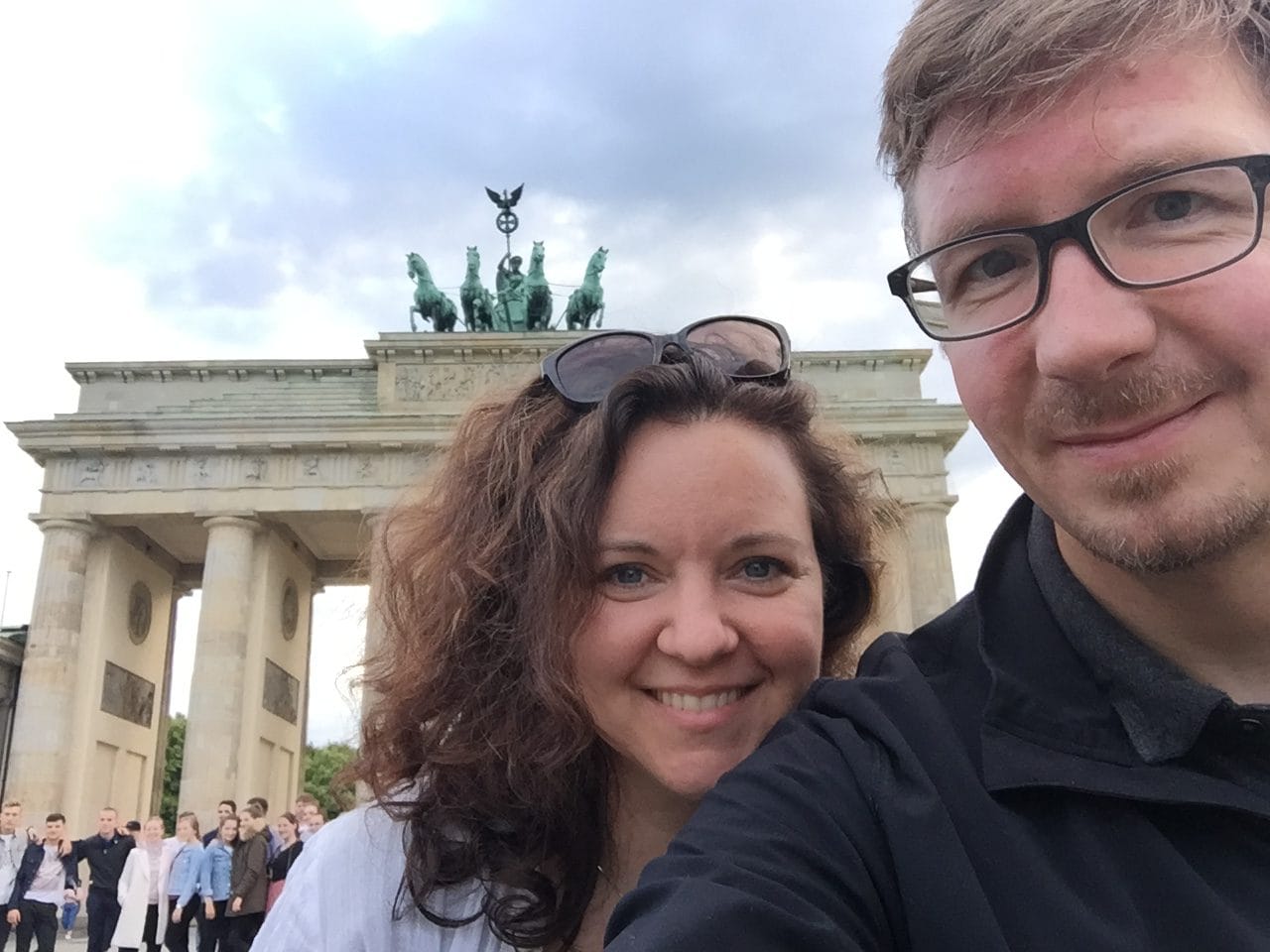 Day 2: Arrive in Berlin (Sleep in Berlin)
Today you arrive in Berlin in the late morning or early afternoon. After taking public transit, an airport transfer or a taxi into the city and checking into your hotel, you have the rest of the day to explore and have your first meal in Germany.
Today would be a good day to do the Hop On Hop Off Bus tour! You'll get a good overview of the city and if you fall asleep, you can just go around again (haha)! ? Depending on where you stay in Berlin, you could also walk around the Brandenburg Gate area or visit one of the sights listed under Day 3 & 4 below.

Tip: we keep our arrival day flexible and don't schedule important or expensive tickets or tours. You never know if a flight will be delayed or if you'll find yourself powerless over jet lag.

It's a bummer to miss something you were looking forward to (like when we missed seeing our friends in Berlin due to a flight delay). If you arrive on time or have oodles of energy, you have even more time to explore!
Day 3 & 4: Berlin (Sleep in Berlin)
Start with a walk down Unter den Linden, a major boulevard running through the heart of the city. Walking down this avenue brings you to some of Berlin's most popular sites, from the Berlin Cathedral to the iconic Brandenburg Gate and Museum Island.
Whether you go to Neues Museum for Egyptian artifacts or Pergamon Museum for Ancient Greek and Roman archeological installations, it's worth spending a few hours exploring these amazing museums.
Near Brandenburg Gate you can also see another important landmark: the Holocaust Memorial, an abstract site that serves as a powerful reminder of WW2. If you're interested in learning more about this time in history, you can also tour the DDR Museum for an interactive experience showing how life was like back in East Germany.
Going Beyond Unter den Linden brings you to the government district where you can tour the Reichstag Building (German Parliament). Climb up to the building's iconic glass dome and enjoy panoramic views of Berlin. We had to wait in line a while to get the last time we were there but it was worth the wait.
To get even more amazing views, take a boat cruise tour along the Spree River. On the east side of the river, make sure to visit the East Side Gallery, a former section of the Berlin Wall that used to separate West Berlin from East Berlin. Here you can admire the mural paintings that represent freedom and capture the city's complex history.
Tip: While Berlin has amazing museums and other must-see sights, one of our favorite things to do in Berlin is to simply explore the neighborhoods!

Over the years we've walked ALL OVER the city, just randomly exploring. Try hopping on a tram, bus, U-bahn or S-bahn, riding it ways, and getting off at a random stop.
You never know what you'll discover!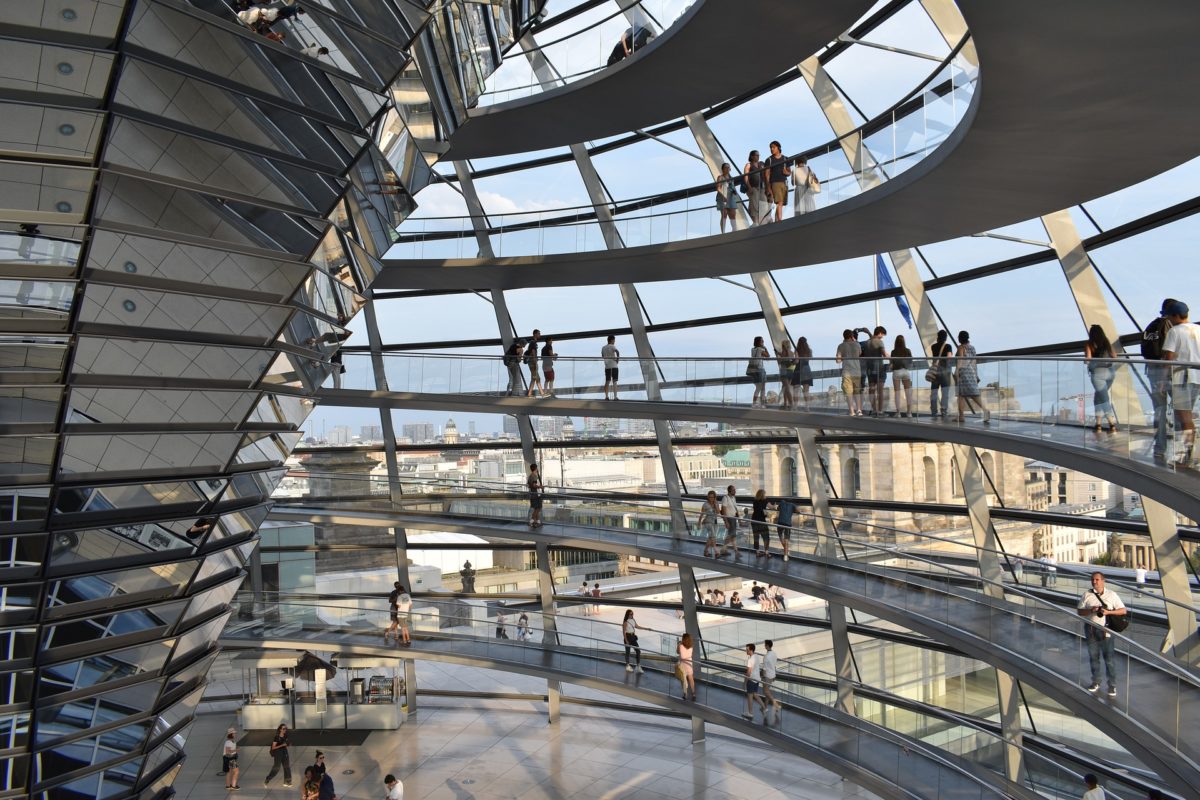 Day 5: Berlin Day Trip (Sleep in Berlin)
From Berlin you can take day trips that unlock even more parts of Germany.
One popular trip is Potsdam, the former capital of Prussia filled with grand landscapes and royal architecture like the Sansoucci Palace. Potsdam is only 40 minutes away via train but if you don't want to worry about transportation, book a guided tour here.
For another half-day tour, you can take a train north of Berlin to the Sachsenhausen Memorial. Formerly a concentration camp, the remaining structures show the dark history of WW2 while paying respect to victims and survivors. To learn about this historic site, book this tour led by an expert here.
Another must-visit for history buffs is the town of Seelow, home of the Seelow Heights battlefield. This lesser known battle was one of the most brutal scenes in the Eastern Front. Go on a full day tour here to explore the battlefield and uncover the stories of this historic event.
From Berlin, you can also head down to Dresden, a beautiful city along the Elbe River. Many attractions are located in the old town so you can easily go to lots of landmarks like the Frauenkirche Dresden, to Zwinger Palace and Dresden Castle. Book your day trip to Dresden here and discover what makes it one of Germany's most visited cities.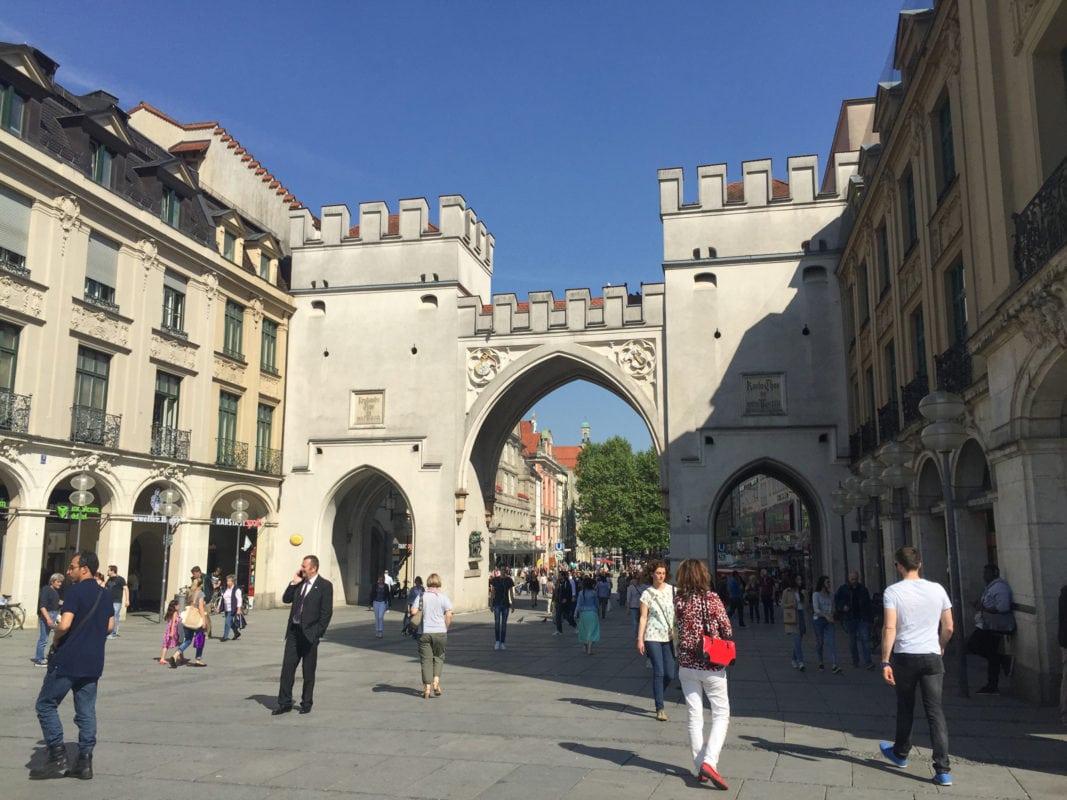 Day 6: Travel to Munich (Sleep in Munich)
Today you'll hop on a high speed ICE train at the Berlin Hauptbahnhof (main train station) and travel 4-6 hours to Munich.
If you get an early start and leave in the morning, you'll arrive with plenty of time to check into your hotel and then spend the late afternoon and evening exploring the city.
If you need a pick-me-up when you arrive, find a table at a local cafe for afternoon Kaffee und Kuchen (coffee and cake) – one of my personal favorite German traditions!
Or if the weather is good, enjoy a traditional Bavarian meal and beer at an outdoor Beergarten. If you're tired of sitting after several hours on the train, take a stroll through the Englischer Garten (English Garden).
Wondering where to stay in Munich? Check out our Munich hotel guide here!
Tips:
I recommend booking the ICE train from Berlin to Munich. This train is faster than others and makes fewer stops. If you book your ticket in advance, you'll be able to snag a discounted ticket. If you're traveling with others or during the tourist season, consider adding a reservation when you purchase your ticket.

You can check train schedules and buy tickets here (this is where I buy my train tickets).

Train or plane? In most cases, I recommend the train. It's just easier! The Berlin main train station (Hauptbahnhof) is likely closer to your hotel than the airport, and once you get to the station, all you need to do it walk to the correct platform and board your train when it arrives.

Plus, you can walk around the train if you get tired of sitting and you get to enjoy the scenery along the way. When you arrive in Munich you hop off the train in the city center and can be at your hotel in probably 10-20 minutes.

The flight part of flying from Berlin to Munich is short but don't forget to factor in getting to/from the airport, checking in, going through security, waiting to board, and potential flight delays.

All of that can add up to far more than taking a 4-6 hour train!
Day 7-8: Munich (Sleep in Munich)
With 2 days just for Munich, you'll be able to see and do quite a bit! A lot of the best things to see in Munich are located in Old Town.
We recommend going on a walking tour of the area so you can explore all the landmarks including the town halls (Altes Rathaus and Neues Rathaus), Marienplatz, Frauenkirche, and the Royal Brewery in the most time effective way.
Before leaving Old Town, make sure to grab a bite in Viktuellenmarkt. You can also make the most out of your lunch break and take a guided tour of the food market. One of my favorite things to do in Munich is wander around this market!
There's a great hotel near there that's close to everything but on a quiet street – Hotel am Viktuellenmarkt. I stayed there a few years ago and was very happy with it (especially their big breakfast buffet).
If you want to escape the hustle and bustle of the city center, make your way to Englischer Garten (English Garden). This massive urban park has everything from sunny beer gardens to surfing in the river (so fun to watch).
You can take a short stroll to get a taste of it or spend an entire day exploring everything it has to offer!
If you're short on time but still want to spend time in nature, we suggest going to Munich Residenz. Not only will you get to stroll in the beautiful court gardens, you'll also get to visit Germany's largest city palace.
You could also plan a morning or afternoon for exploring something outside the city center like Nymphenburg Palace, BMW Welt or Olympia Park. Unless you're really into cars or the olympics, I recommend Nymphenburg Palace. You can take public transport there and back and the gardens alone are worth seeing.
On one of my winter Munich visits I spent several hours wandering all around the grounds and really enjoyed my time there – much more than I'd expected!
There's a bistro at the palace so you can also enjoy Kaffee und Kuchen, a beer or lunch while you're there (I had a pretty good Schnitzle and fries there).
Finally, you can't leave the Bavarian capital without going to a beer hall. There's so many great options so to save you the trouble of finding the best one, check out this complete package tour that includes a reservation at a traditional beer hall with a beer sampling session and traditional delicacies.
If you don't have time to sit down for a Bavarian "Maß"of beer (or aren't a beer drinker) you can take a walk through the famous Hofbräuhaus.
Yes, it's touristy…but touristy can be fun! My "German mom" took me there on my first visit as a teenager and I've been back a few times since just to take a walk through the place. There's almost always a Lederhosen-clad oompa band playing and if you stop to listen for a few minutes, you won't be shooed away.
If you have time, sit down at one of the long tables and enjoy a Maß (a 1 liter of beer), a traditional meat-and-potatoes meals or dessert. You'll likely make friends from all over the world and after a beer, you'll be signing right along with the band.
Of course, if you're looking for something more authentic, ask for recommendations at your hotel or just head out of the city center and stop at a place that looks inviting.
The only words you really need to know is "Bier, bitte!" (beer, please).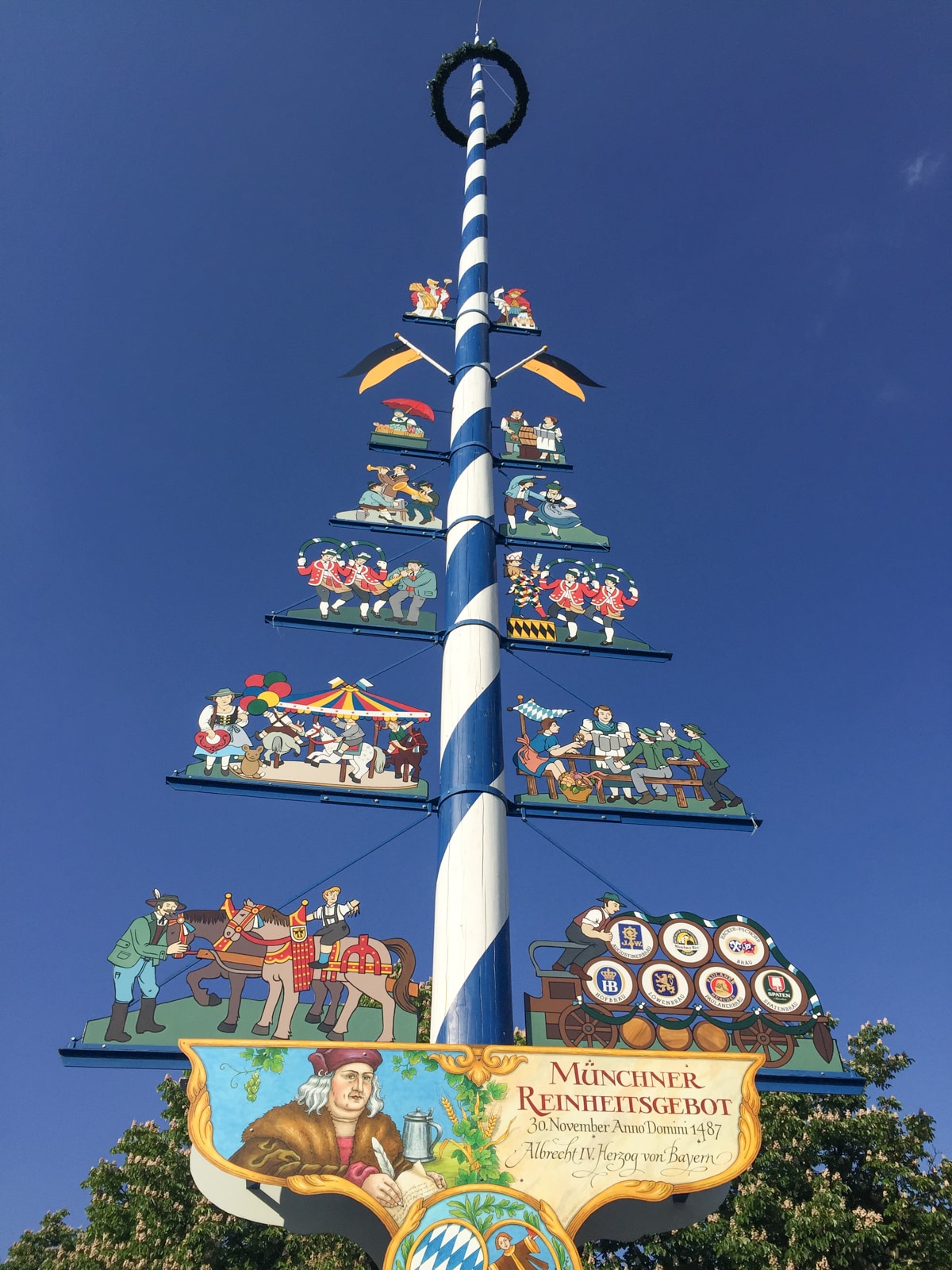 Day 9: Munich Day Trip (Sleep in Munich)
To maximize your time, make Munich your home base and take a day trip instead of packing up and heading to another hotel for just 1 or 2 nights.
An easy day trip you can do in half a day is to the Dachau Concentration Camp. The former concentration camp held over 200,000 prisoners and is now a powerful memorial that pays respect to the victims. Since this can be a harrowing experience, we suggest booking a tour led by a professional tour guide.
If you've never visited a concentration camp before, I highly recommend Dachau.
For a full day trip, go on this tour of Neuschwanstein castle. See the real life version of the castle that inspired Disneyland and take in the scenic views of the Bavarian Alps.
If you want to fit more in your day, you can also make your way to other fairytale castles like Linderhof and Hohenschwangau castle, King Ludwig's childhood home.
If you've been enjoying sunny days on your trip, take the opportunity to take this day trip to Eagle's Nest. This historic viewpoint offers panoramic views of the German Alps.
In case of bad weather, don't worry! You can go on an exciting underground visit to the salt mines of Berchtesgaden, which is actually a huge amount of fun!
Day 10: Fly Home from Munich
Today you'll take public transportation or a taxi to Munich Airport and fly home with wonderful memories of your Germany vacation.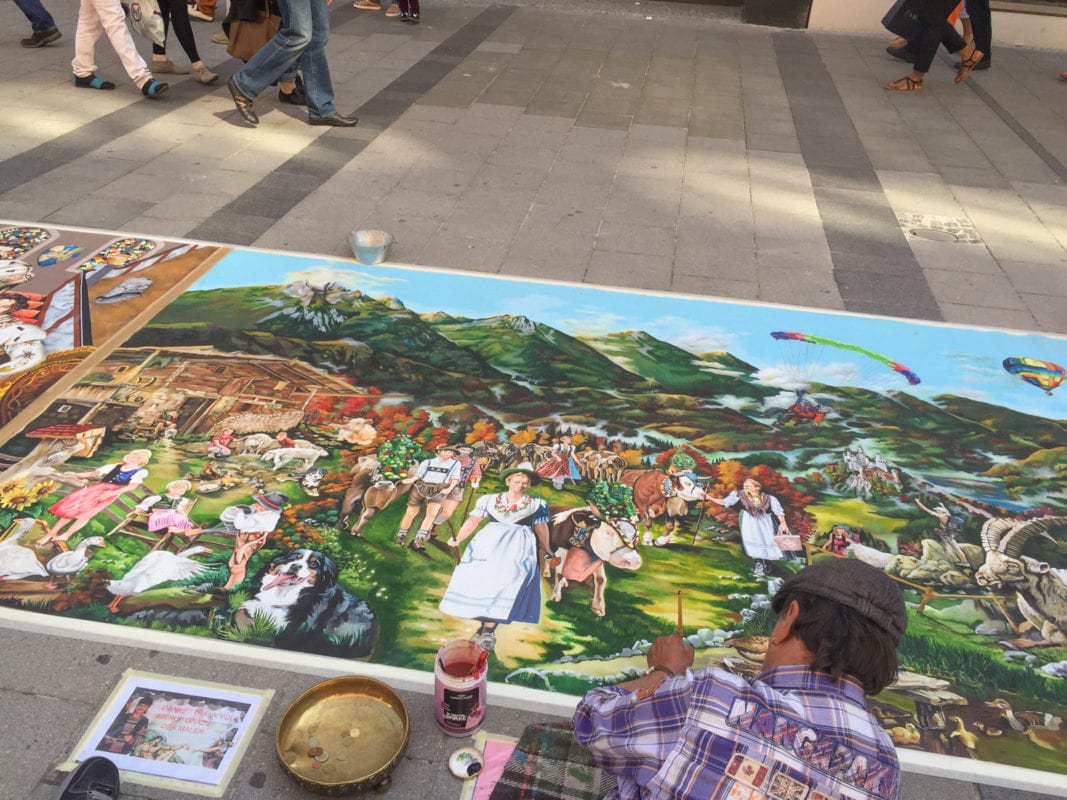 10-Day Germany Itinerary Options:
Reverse the trip. Fly into Munich and out of Berlin.
Exchange a day in Berlin or Munich for an additional day trip or two so you can see both the city highlights and more of the region. If you shorten your stay in either city, a HOHO bus tour is a great way to quickly see the sights!
Skip the day trips altogether and add a 1-2 night stop en route from Berlin and Munich in Leipzig, Dresden, Bamberg, Nuremberg, etc.
Follow the same general itinerary but switch out one or both of the cities for Hamburg, Cologne, Stuttgart, etc.
Stick with Berlin OR Munich and add stays in 1-2 smaller cities nearby. If you rent a car, this option could become a fun roadtrip!
Stick with Berlin OR Munich and add a visit to a city in a neighboring country, eg, Berlin + Prague, Munich + Salzburg or Munich + Zurich.
If You Have More Than 10 Days in Germany
If you have 14 or more days in Germany you can easily explore a whole other region of Germany! Here are some popular options.
(Remember, though, that if you're coming from the US, a 14-day trip means you typically have 11 full days in Germany.)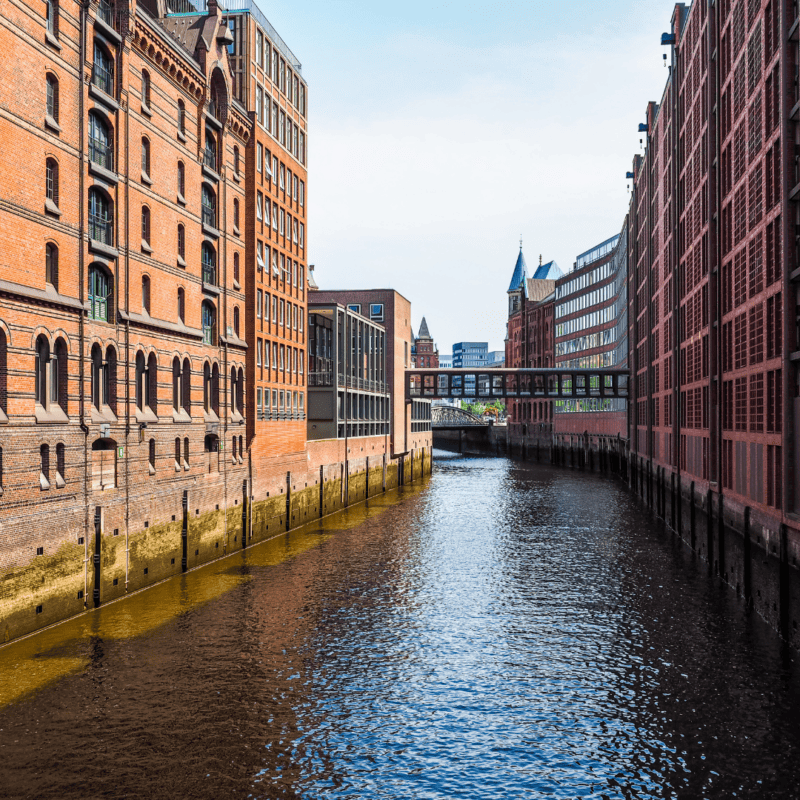 Hamburg & Lübeck in Northern Germany
As Germany's second biggest city, Hamburg has a lot to offer (and is one of my favorite cities but I used to live there so I'm a little biased).
Did you know that Hamburg has more canals than Amsterdam and Venice combined? This picturesque port city by the Elbe river is worth visiting to see a different side of Germany.
Northern Germany looks and feels different to other parts of Germany and is worth a visit! While in Hamburg you can easily take a day trip to the smaller city of Lübeck to the north, Schwerin to the east, Stade to the south or the beaches of the North or Baltic seas.
If you plan to visit Berlin, Hamburg (and northern Germany in general) is a great next step because it's only a couple hours away by train. And it's more off the beaten path for many travelers from the US. You could do 2 days in Hamburg and then 1-2 days for day trips.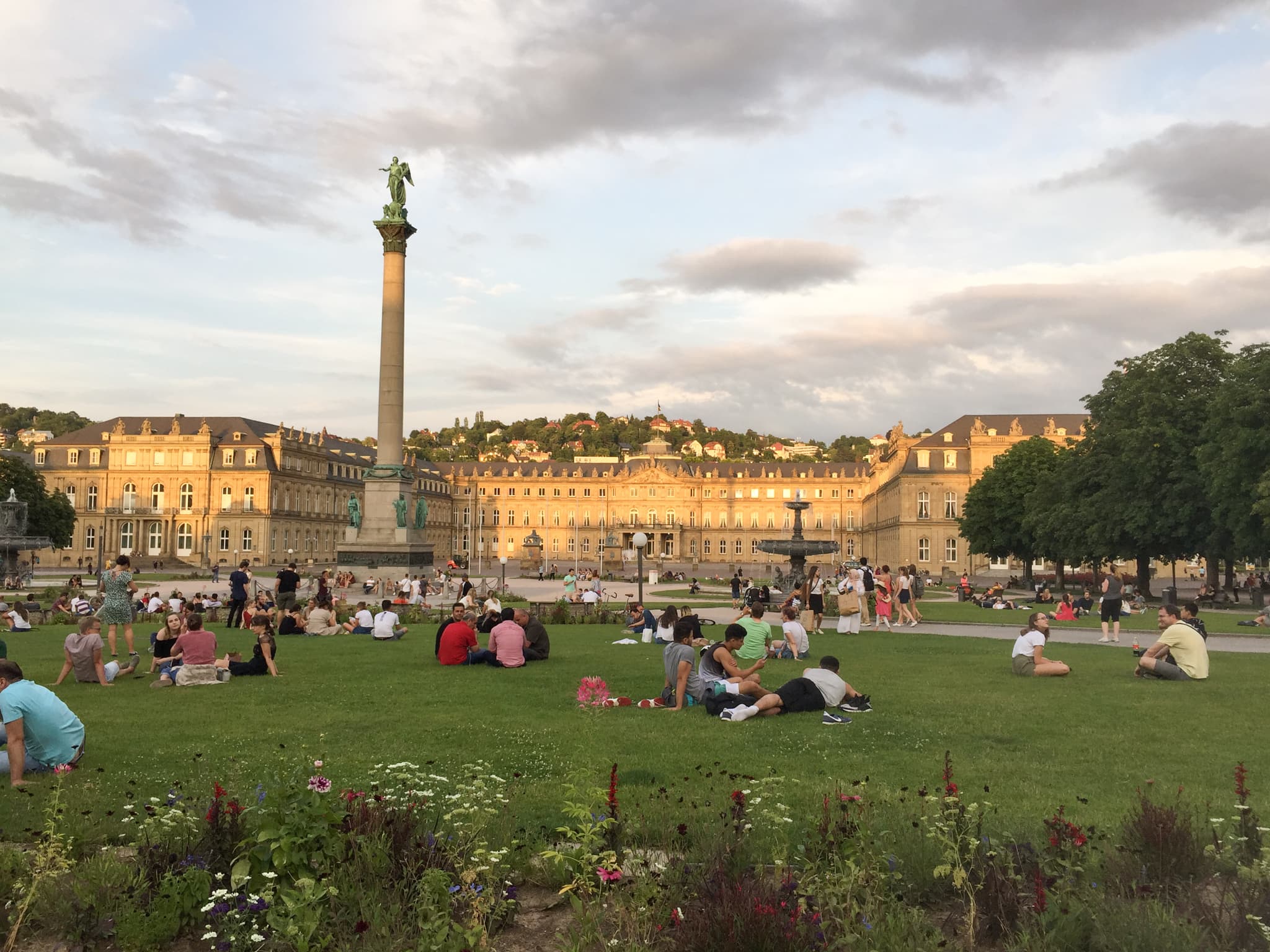 Stuttgart & the Black Forest in Southeastern Germany
If you're visiting southwest Germany, add the Black Forest to your itinerary! This beautiful mountain region by the Danube river is known for its dense forests associated with the Grimm Brothers, charming villages, lakes and waterfalls, and its quirky cuckoo clocks originating from the 1700s.
You can stay in one of the smaller towns in the region like Baden-Baden to the north or Freiburg im Breisgau to the south – a university town in the sunniest part of Germany.
But you can also easily head to Stuttgart (or nearby Esslingen or Tübingen), a bustling city known as the birthplace of the automobile and filled with beautiful urban green spaces and world-class museums.
Personally, I lean towards Freiburg or Stuttgart, but again, I've lived in both and so I'm a little biased. I also fly in/out of Stuttgart when I visit this region.
There are also lots of small villages in the Black Forest that are fun for a vacation – Triberg, Titisee, and Gengenbach, for example. A perk of exploring this part of Germany is the Konus card you can get from your hotel and which gives you free access to public transportation in the region!
Another perk of visiting this region of Germany is that you're close to the French and/or Swiss borders. Whether you take a train or bus or drive a rental car, you can easily add a visit to Strasbourg or Colmar in France or Basel in Switzerland.
When I lived in Freiburg I took the train to Basel (1 hour), a bus to Colmar (about an hour), and a train to Strasbourg (1.5 hours).
How many days to spend in this region? That's depends…you could make Freiburg your home base for 3 days, spending 1-2 days exploring Freiburg and 2+ days on day trips.
Or plan to fly in/out of Stuttgart so you can spend 1-3 days exploring the city and surrounding area.
Rhine Valley & Cologne in Central Germany
Traveling as a couple? The Rhine Valley is a popular romantic destination with a lot to do, from wine tasting in hillside vineyards to taking a river cruise. We've explored this area in all seasons and have enjoyed each visit so much that we keep coming back!
We recommend going on a boat tour (whether traveling with your special someone or not) as it makes it easy to visit charming Rhine river towns like Bacharach, Boppard, Sankt Goar, and Koblenz. Bacharach has a very cool youth hostel on a hill that's actually an old castle and has amazing views!
If you go a bit farther, you'll reach the Mosel Valley. Visit even more castles like Burg Eltz or Cochem Castle which overlooks the small town of Cochem and the Mosel River. Cochem Castle is easier to visit because it's in Cochem.
Only 30 minutes away, Burg Eltz is a little more challenging to visit (on the weekends there's a bus you can take) but it's worth a visit to this beautiful area, especially if you'd like to do a little hiking.
You can either start or end your Rhine Valley trip in Cologne (click here for our Cologne hotel guide or here for our Cologne city guide). The city's old town is very walkable making it easy to see famous landmarks like the awe-inspirig Cologne Cathedral and Museum Ludwig.
Even if you only have an hour or two between train connections in Cologne, be sure to visit the Cologne Cathedral – it's right across from the train station.
If you focus on the Rhine or Mosel, you could spend 2-3 days here. If you want to explore both, I'd give it 5+ days in your itinerary.
Lake Constance (Bodensee) in Southern Germany
Lake Constance is a popular destination bordering Austria and Switzerland. Visit lakeside towns like Konstanz and Lindau for fun water activities like sailing and windsurfing or stroll along the quaint villages with a backdrop of the Swiss Alps.
This is a popular vacation destination for Germans and a great place to relax. It's also close to Switzerland so you could pop over the border for a day trip.
The Romantic Road (Romantische Strasse) in Southern Germany
This picturesque route running through Bavaria and Baden-Württemberg makes for excellent road trips. It links some of Germany's best castles starting from Nuremberg Castle in the north down to Neuschwanstein Castle.
Along the way you can stop by Rothenburg ob der Tauber, the best-preserved medieval old town of Germany. It's touristy but for good reason! You can also explore neighboring areas like Würzburg, Dinkelsbühl, Nördlingen, and Füssen – all equally historic and picturesque towns.
If you want to roadtrip the Romantic Road you could fly into Stuttgart, pick up your rental car, drive to Würzburg or Rothenburg ob der Taube, then drive south to Füssen (Neuschwanstein).
Or fly into Munich and do the route in reverse. It's a beautiful route for a road trip and you could spend half or all of your vacation just traveling the Romanic Road!
If You're in Germany in December
December is one of the best times to visit because of Christmas markets! Nothing gets you in the holiday spirit like roaming through these bright outdoor markets while sipping a mug of Glühwein and trying traditional Christmas German sweets.
Lots of the places in this itinerary have their own Christmas markets, especially major cities like Stuttgart (click here for our Stuttgart Christmas Market guide), Munich, and Berlin.
Not only do these cities have their main Christmas markets usually held in their central plazas but you can also find other smaller, alternative markets if you want something more niche.
Near Stuttgart, you'll find many of these kinds of markets. Whether it be the Tübingen chocolate festival for all things sweet or the Esslingen Medieval Market with fun carnival medieval attracts, there's a Christmas market for any festive theme you can imagine!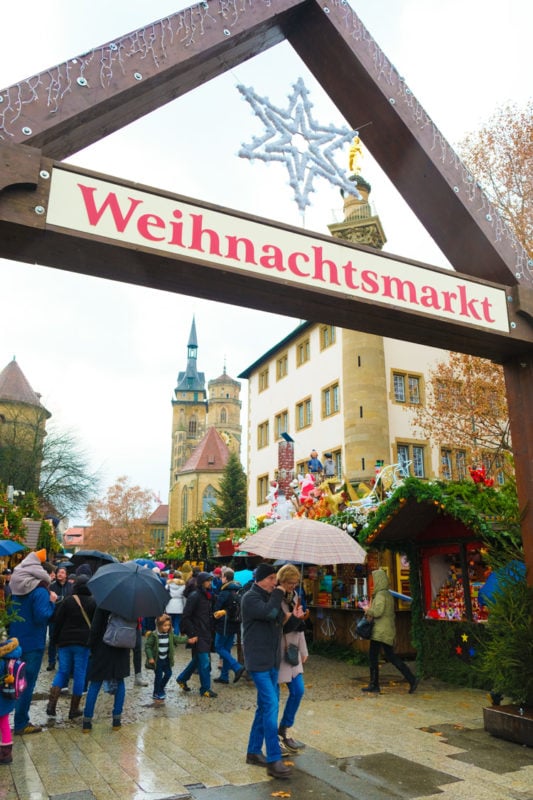 If You Have Fewer than 10 Days in Germany
What if you don't have 14 days or even 10 days in Germany? What if you only have 3, 5 or 7 days for your visit to Germany?
If you only have 3 days in Germany, focus on one city + a day trip. For example, you could spend 2 days in Munich and take a day trip to Neuschwanstein.
Or spend 1 day in Munich (or whatever city you're visiting) and take 2 day trips.
If you have 5 days, you could visit 2 cities…say, 2 days in Munich, 1 day for travel, and 2 days in Berlin. It would be tight but it's do-able.
Or you could focus on one region, say, Munich for 2 days and the Garmisch area for 3 (visiting smaller towns and the alps).
Or Hamburg, Lübeck, and the Baltic Sea. Or Berlin and Dresden. Or Cologne and the Rhein or Mosel. Or Freiburg and the Black Forest.
Our Recent 14-Day Germany Roadtrip Itinerary
Just to give you another example of a Germany trip itinerary, one of ours is below.
A few years ago we spent a couple weeks roadtripping around Germany in mid to late June, revisiting several places I'd lived and seeing a couple bands who were touring in the Germany.
It took me a while to get this itinerary to work! I had to plan around the concert in Bochum and the music festival near Hamburg, plus we didn't have much flexibility with travel dates due to work. And we used miles for our flights.
For this trip we decided to rent a car so we'd have a lot of flexibility, and we were glad we did.
We saw a lot on this trip but since I was already very familiar with most every destination (except Bochum and the Black Forest museum), it was easy for us to pack a lot into the trip. Plus, it was summer and so we had tons of daylight.
Here's the itinerary:
Day 1: Fly to Berlin (from the US east coast)
Day 2: Arrive in Berlin (we were supposed to arrive in the morning but due to a flight delay in Newark we didn't arrive until the evening), drive to Magdeburg after a short visit to the Brandenburg Gate
Day 3: Magdeburg
Day 4: Quedlinburg, Wernigerode and the Harz mountains
Day 5: Drive to Bochum (we went here just to see one of our favorite bands perform in the evening)
Day 6: Drive to Hamburg
Day 7: Hamburg
Day 8: North Sea beach day
Day 9: Hurricane Music Festival (near Hamburg)
Day 10: Drive to Stuttgart
Day 11: Stuttgart
Day 12: Drive to Freiburg for the day
Day 13: Drive to the Black Forest Open Air Museum
Day 14: Fly home from Stuttgart
Let us know if you have any questions as you create your perfect Germany vacation itinerary!