If you've never been to Germany it's hard to know where to go! Here are the seven cities in Germany I recommend visiting on your vacation. I've included cities of various sizes and locations in various parts of Germany. Some cities are well-known and a few are more off the beaten path. Each city has several day trip options.
You could easily start in city #1 (Munich) and travel to each city following the order on the map on a 2-week trip. Or simply add one or more city to your current itinerary. Of course, there are so many more cities you could visit but this itinerary will help you decide whether you want to visit well-known cities (e.g., Munich, Berlin) or more off-beat locations (Magdeburg, Freiburg).
1. Munich (München)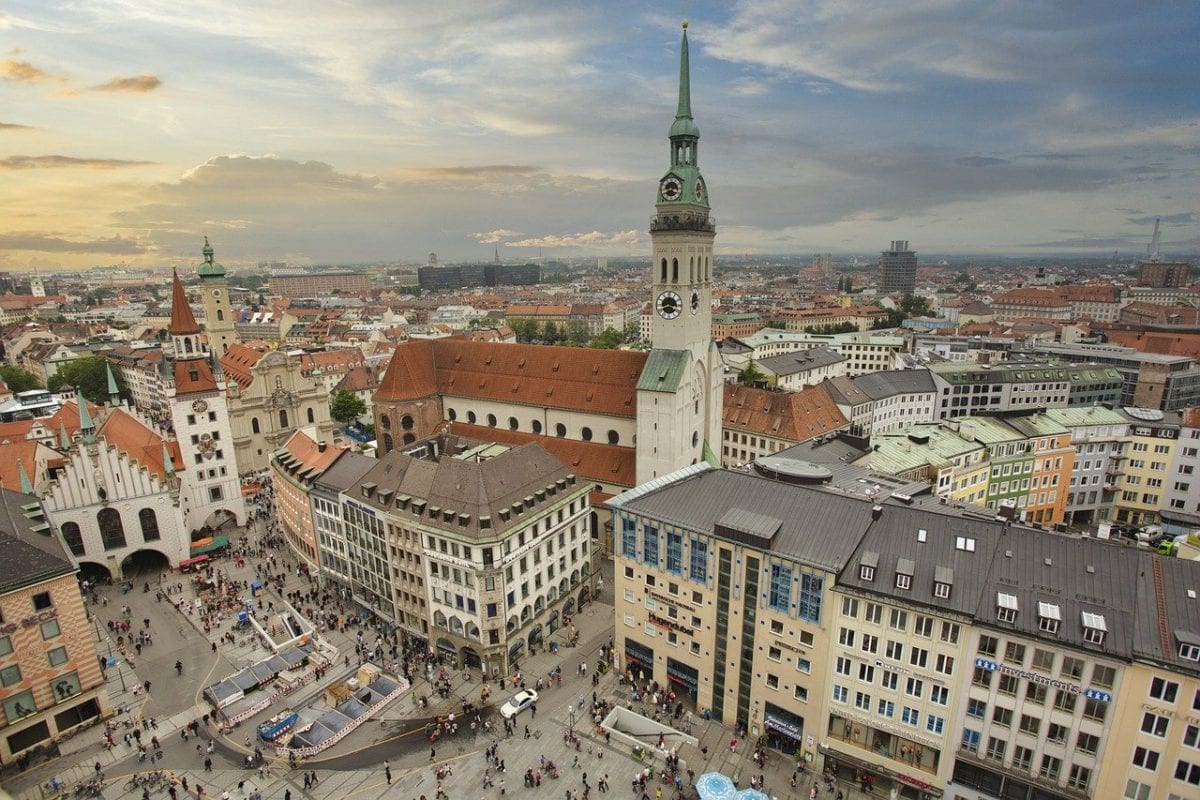 Located in Bavaria, Munich (München) is a beautiful city that's so very different from Berlin and Hamburg in the north. After spending a few days in the city enjoying everything Munich has to offer you have so many options for day trips to visit the Alps, fairy tale castles (like Neuschwanstein) or even hop over into Austria or Switzerland!
What to do and see in Munich:
Marienplatz & Neues Rathaus
The English Garden
Alte Pinakothek
Neue Pinakothek
St. Peter's Church, Frauenkirche & Asam Church
Viktualienmarkt
Biergarten
Nymphenburg Palace & gardens
2. Berchtesgaden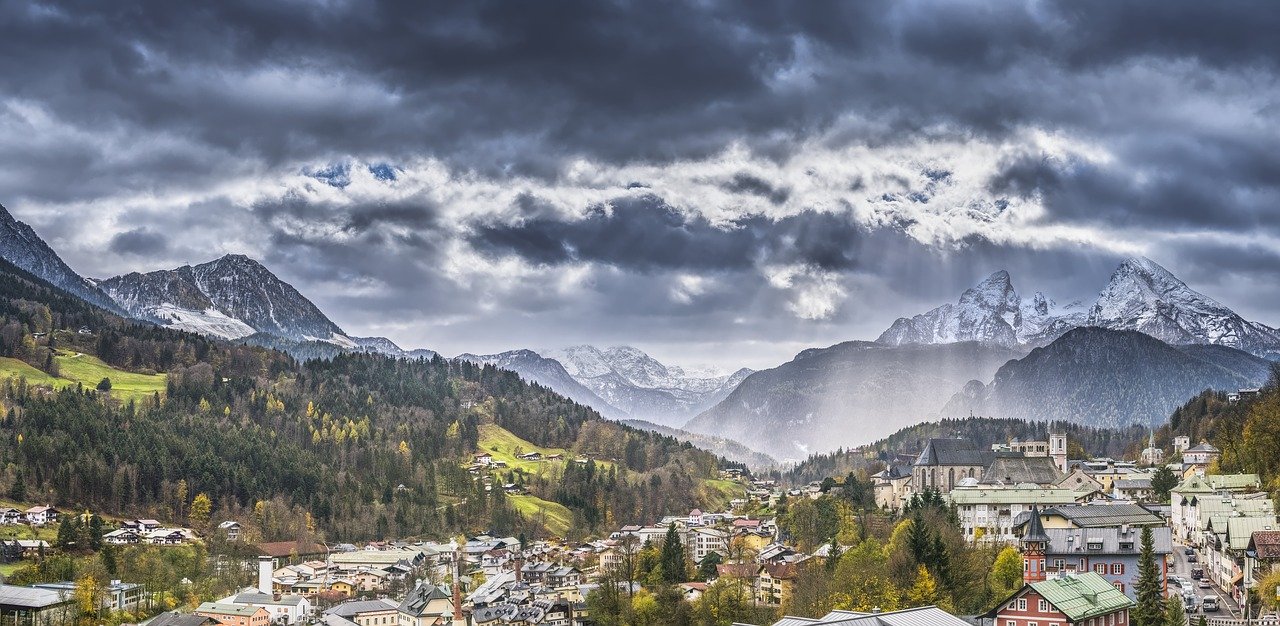 Berchtesgaden is the quintessential Bavarian mountain town. After strolling the village's winding streets to admire Bavarian architecture, you can visit nearby Eagle's Nest, go for a sail on the Königssee or tour the Salt Mine (I did that several years ago and it was SO much fun)! If you're there in the summer you can enjoy an alpine hike. In the winter go skiing!
3. Berlin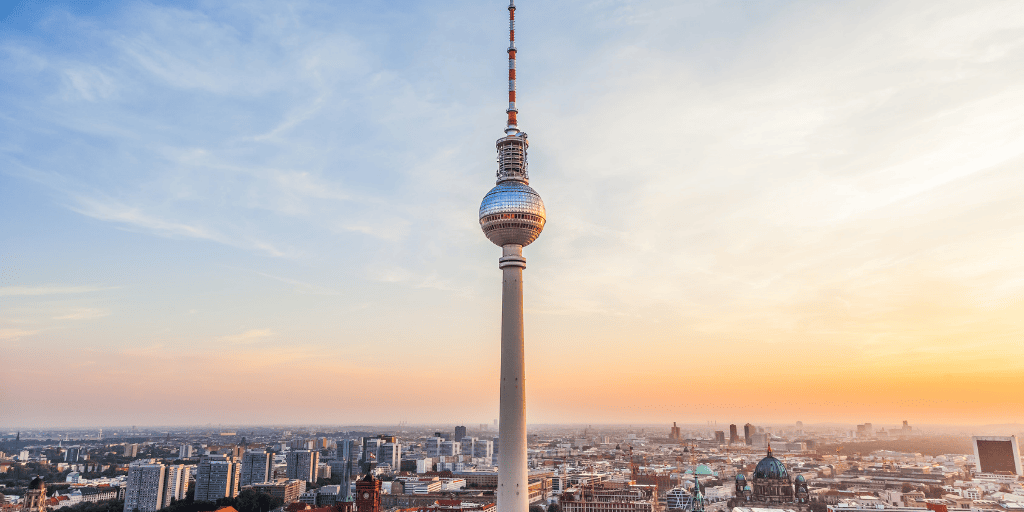 You can't visit Germany without visiting Berlin! It is the capital, after all. Berlin is such a vibrant city with so much history, museums, people watching, cafes, restaurants…you defiantly won't be bored! I've visited Berlin several times since the early 90s and I'm always eager to go back because the city is constantly evolving.
What to do and see in Berlin:
Brandenburg Gate, Reichstag & Unter den Linden
Visit the museums on Museum Island
Checkpoint Charlie
The East Side Gallery (see photo above)
Holocaust Memorial & Jewish Museum
Charlottenburg Palace & Gardens
Take a walk in the Tiergarten park
Kaiser Wilhelm Gedächtniskirche
4. Magdeburg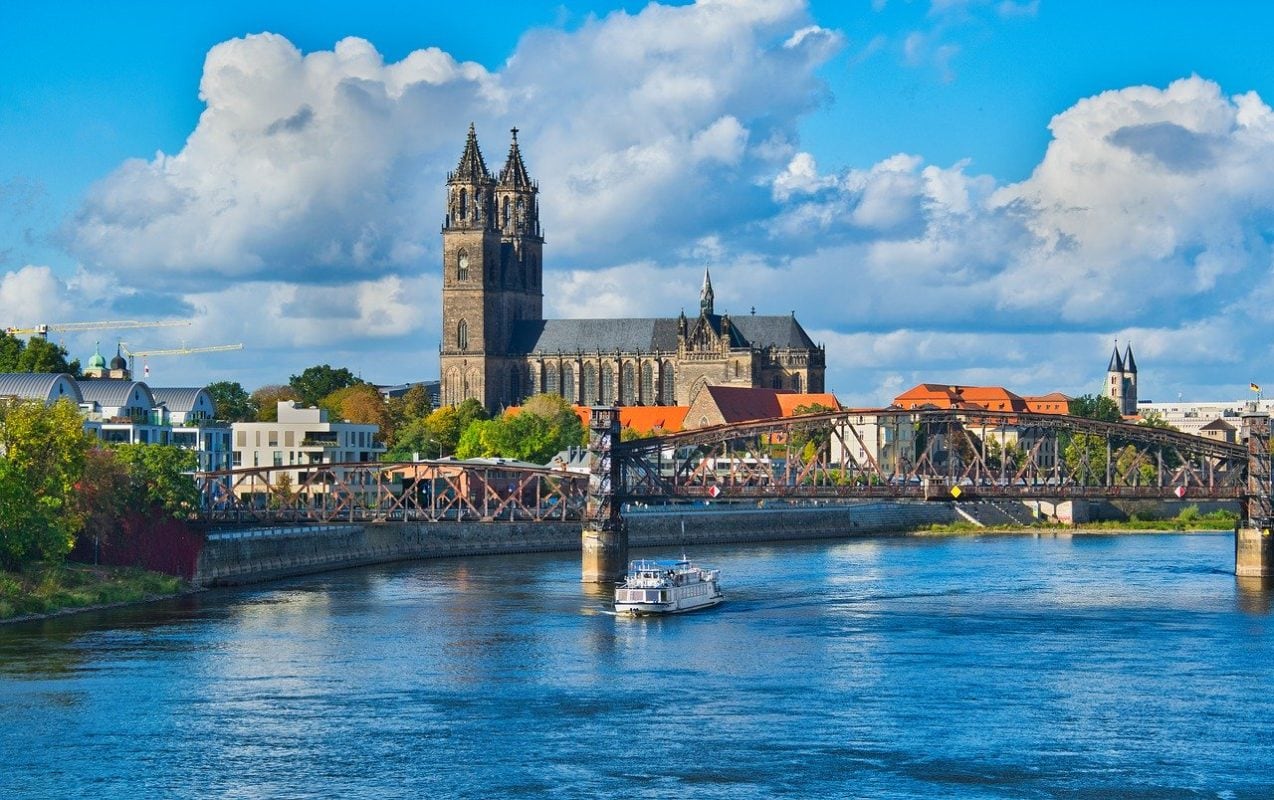 Magdeburg probably isn't on your radar at all…and that's why I'm recommending it! I lived there for a year so I'm probably a little biased but I do recommend a stop in this eastern Germany town. It's only about 1 1/2 hours from Berlin by train so it's an easy day trip. If you stay in Magdeburg, you could easily day trip to adorable Quedlinburg, visit the Wernigerode castle or ride the steam train into the Harz mountains.
What to see and do in Magdeburg:
Magdeburg Cathedral
Jahrtausandturm in Elbauenpark
Go for a stroll in the Rotehorn or Herrenkrug park
Hundertwasserhaus Magdeburg (see photo)
Take a bike rid along the beautiful Elbe river
Visit the University
Take in the (fading) east German architecture
5. Hamburg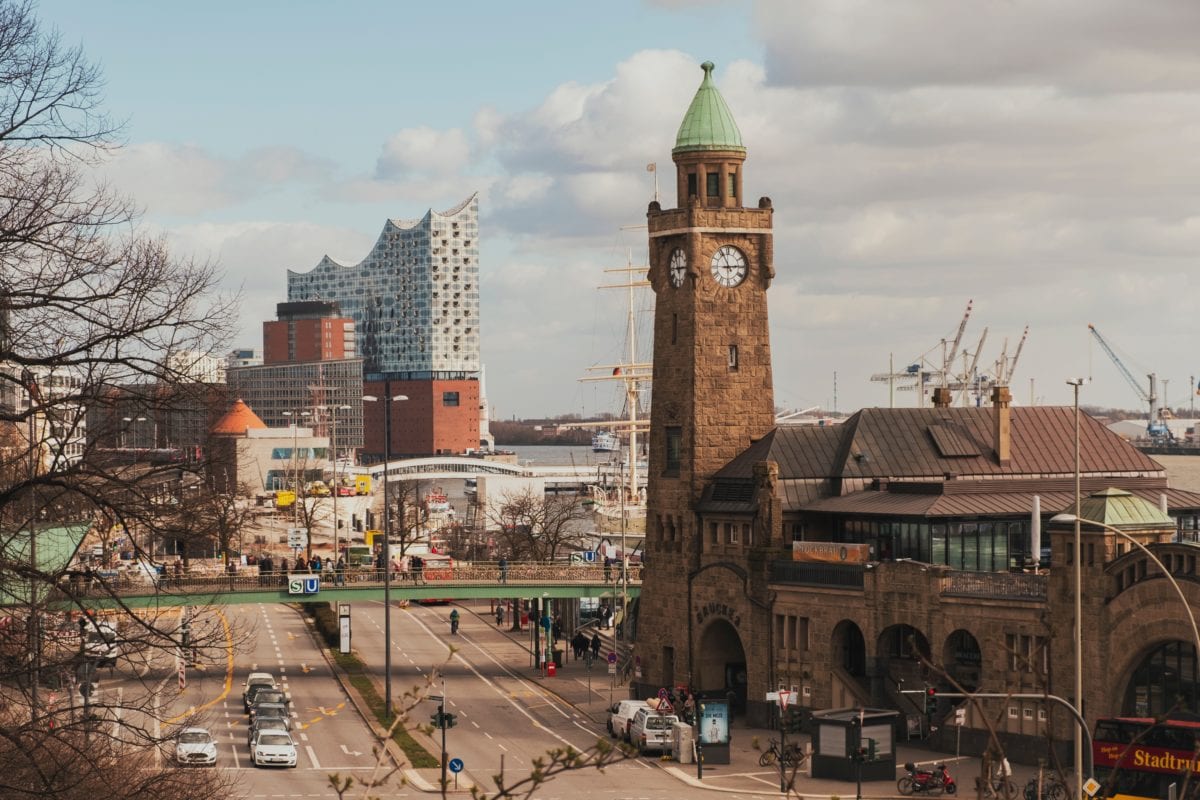 Hamburg is Germany's second largest city and one of the most beautiful! I lived in Hamburg in high school and fell in love with northern Germany. Hamburg is less known than Berlin and Munich, and that's exactly why you should visit. It's only a couple hours by train/bus/car from Berlin or Magdeburg making it an easy stop of your Germany tour.
What to see and do in Hamburg:
Ride the U3
Take a harbor tour
Rathaus & Alster Arkaden
Reeperbahn
Fischmarkt
Ohlsdorf
Click here to read my Hamburg city guide and top 10 things to do or my article on the best day trips from Hamburg.
6. Lübeck
While you could easily spend a few days in Lübeck, since it's only an hour from Hamburg by train, the hanseatic city of Lübeck makes a great day trip.
What to see and do in Lübeck:
Wander the streets and admire the architecture of the Altstadt
Holstentor (old city gate)
St. Mary's Church
Hansemuseum
Rathaus (town hall)
Günter Grass museum
Take a boat tour
7. Freiburg im Breisgau (the Black Forest)
The last town I recommend visiting is in the Black Forest and only an hour from France and Switzerland. Freiburg is a great little university town with a lot to offer. I spent a semester teaching here in grad school and absolutely loved the area. I highly recommend fitting a trip to Freiburg!
What to see and do in Freiburg:
Visit the university
Münster & Münsterplatz
Try not to fall into the Bächle (although if you do, legend has it you'll marry someone from Freiburg)
Dreisam
Schwabentor & Martinstor (the city's medieval gates)
Take the funicular to the top of Schlossberg
Schaluinsland
Take the regional train to Titisee
Day trip to Mullhouse, France or Basel, Switzerland (both are about an hour away by bus/train)